The SciArt initiative is currently accepting applicants for its internship program.
---
SciArt Project 1: The Zombie Ant Experience
---

This is the pilot project of a new series of science/art collaborations produced by the Huck Institutes of the Life Sciences. In addition to more traditional photography and metal sculpture, viewers are immersed in the life cycle of the zombie ant fungus through an augmented reality iPad application, which allows them to interact with the unfolding story.
The installation was orchestrated by design visualization specialist Daryl Branford, and brought to life with the help of sculptor Talley Fisher and an augmented reality development team including Jeffrey Kern, and Eric Yan Yibin. All information involved in the educational portion of the experience was provided by research at the Hughes Lab of Penn State along with the help of Francesco Costanza.
The "ZAE" installation is anticipated to make an appearance at other institutions around the country, unveiling this wondrous invisible world to audiences of all ages.
An instructional guide on how to use the Zombie Ant Experience app can be found here.
Click here for more info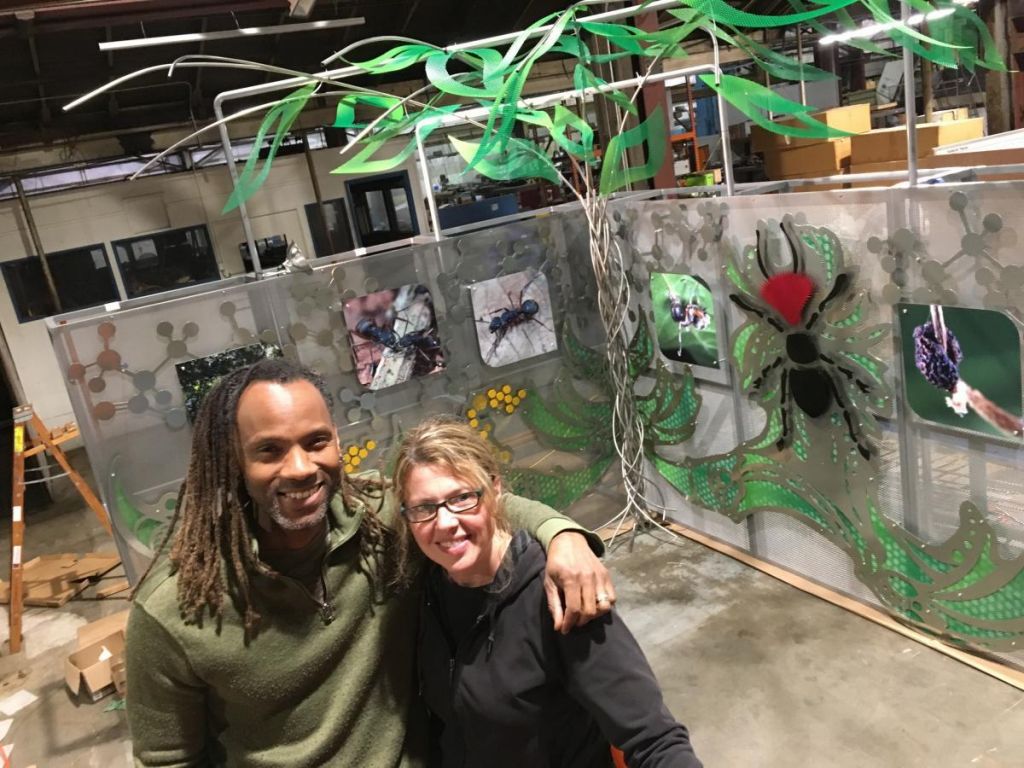 ---
SciArt Project 2: The EEL Sculpture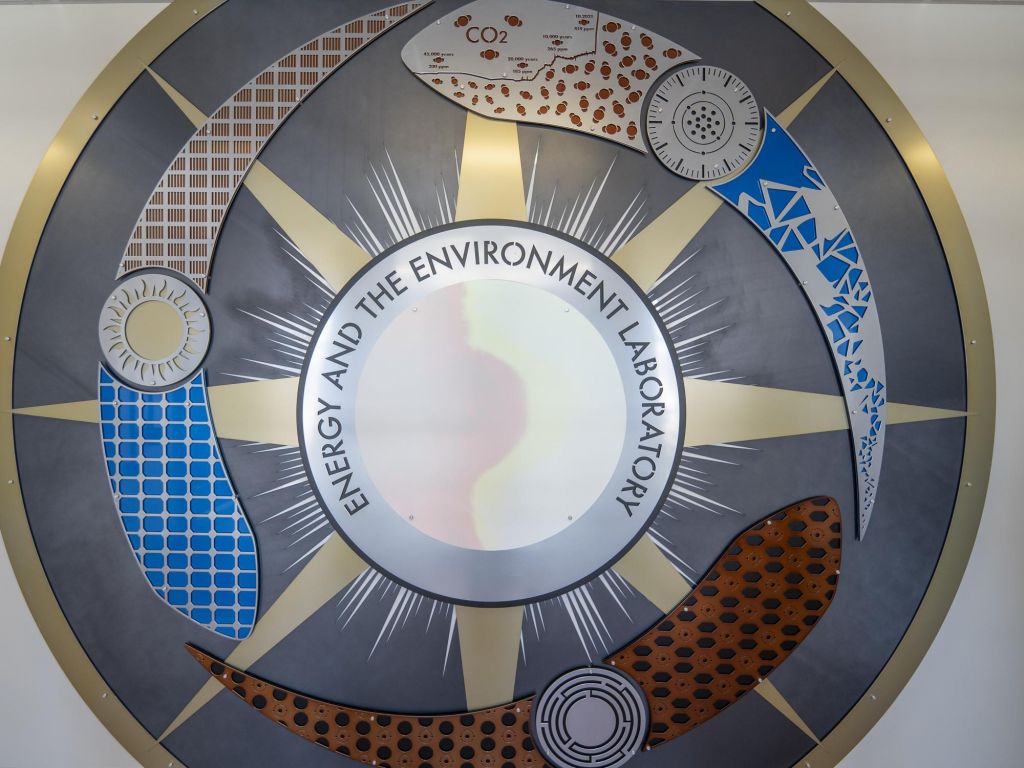 The SciArt initiative communicates science to the public eye by capturing the critical research being done by Penn State. This sculpture, on permanent display in the lobby of the Energy and the Environment Laboratory (EEL) at Penn State's University Park Campus, is the second science/art collaboration produced by the Huck Institutes of the Life Sciences.
The work measures 13 feet wide and nine feet high and features three large eels, each representing an aspect of the research done in the EEL. At the top right of the sculpture, the environmental research eel represents IEE research on climate and ecological topics. At the bottom of the sculpture, the second eel represents battery research. Finally at the upper left of the sculpture, the third eel represents energy research. In the center of the sculpture, a series of animations, videos, and graphics of EEL researchers are displayed.
The intricate work of art was commissioned by Tom Richard, director of the Institutes of Energy and the Environment, who worked closely with senior research artist Talley Fisher and Daryl Branford, director of Science-Art Initiatives at the Huck Institutes of the Life Sciences, to develop the concept.