Our advisory board is composed of accomplished experts representing the broad field of industrial biotechnology. They volunteer their time to offer innovative advice and dynamic perspectives on programs that accelerate workforce development and research initiatives.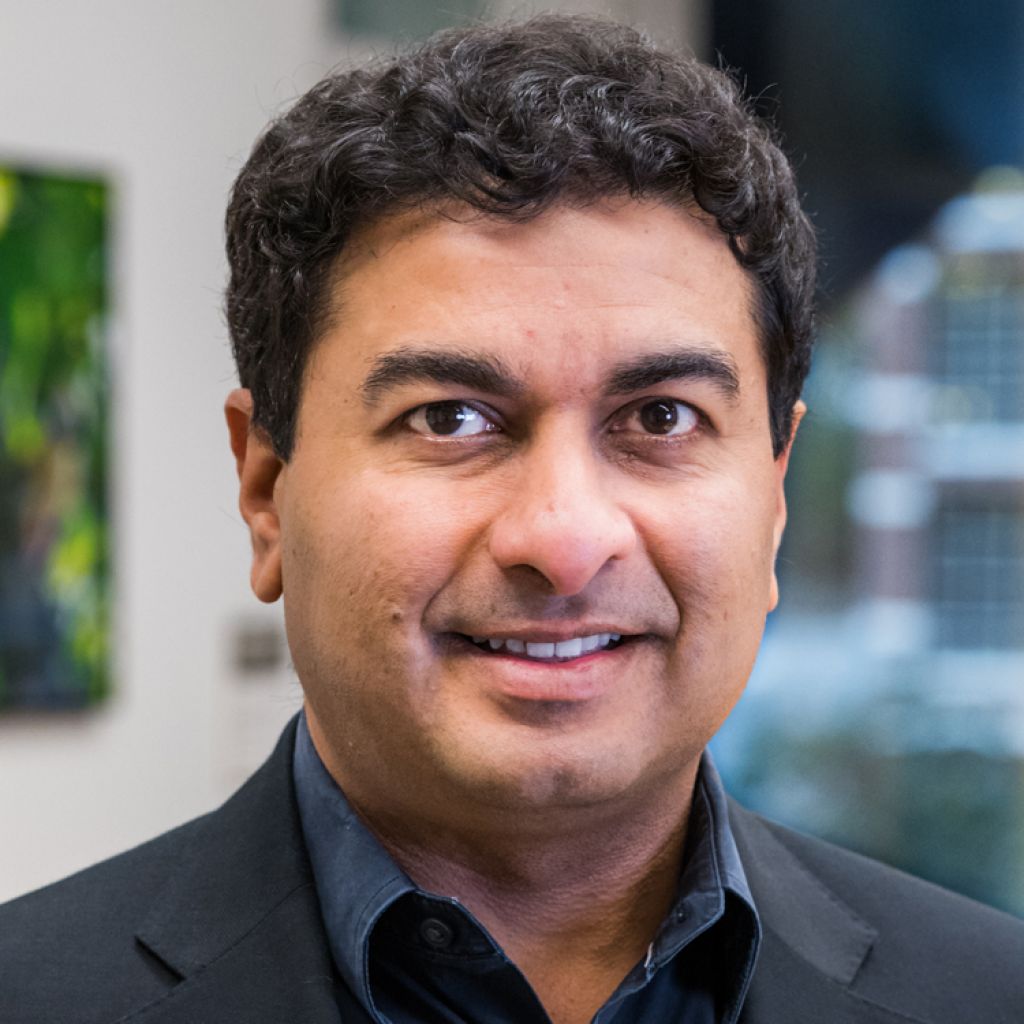 Narendra Bam
Senior VP, Biopharm Product Development and Supply
GlaxoSmithKline
LinkedIn
Narendra Bam has more than 20 years of experience leading various biopharmaceutical research and development groups. He joined SmithKline Beecham as an investigator in 1995, and has held various roles of increasing responsibility in platform technologies and science, pharmaceutical development, process development and biopharm discovery. His current role involves managing a group of world class scientists in US and UK responsible for developing cell lines, process, product, and analytical methods of all biopharmaceuticals in the GSK R&D portfolio. He has numerous publications, book chapters, and patents in the field of protein formulation and characterization. He chairs the Biopharm CMC Steering committee and is a member of the GSK R&D Inclusion Council. He lectures at University of Maryland in a Biotechnology graduate course.

---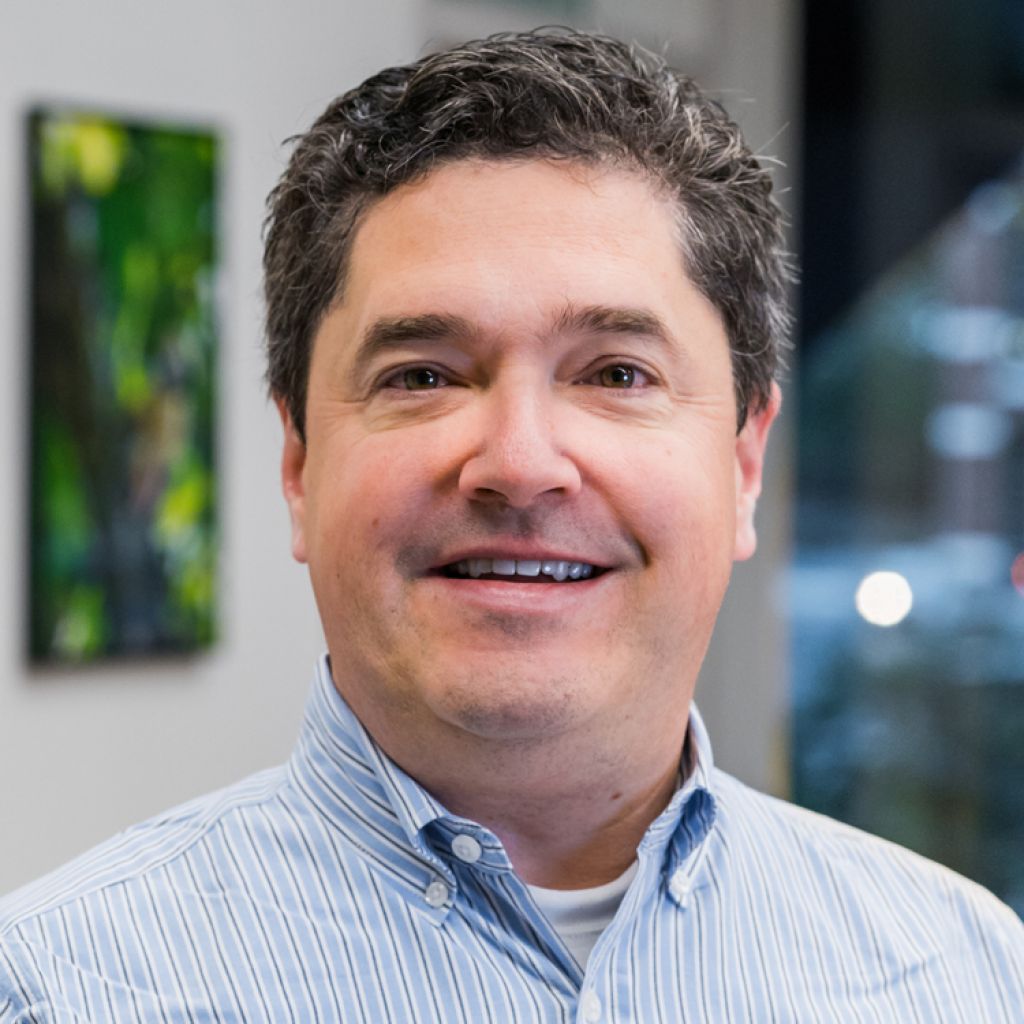 John Bodek
Associate Director
Johnson & Johnson
LinkedIn


John Bodek has over 27 years of experience in the biopharmaceutical industry in early, and late stage process development and commercial support of both mammalian and microbial products, including: tech transfer, process validation, regulatory writing conjugates, microbiome and plasmid products and commercial product support. He also worked on technology development and alliance management efforts. He serves as an Scientific Integrator on several Janssen product development teams. Previously John worked on process development support and tech transfers at GlaxoSmithKline. He received is JD from Widener University School of Law in Delaware and his BS in Biochemistry from The Pennsylvania State University.
John enjoys researching and evaluating novel therapeutic technologies in connection with his project development. He is in the Mentoring program at Janssen and supervises several Janssen personnel.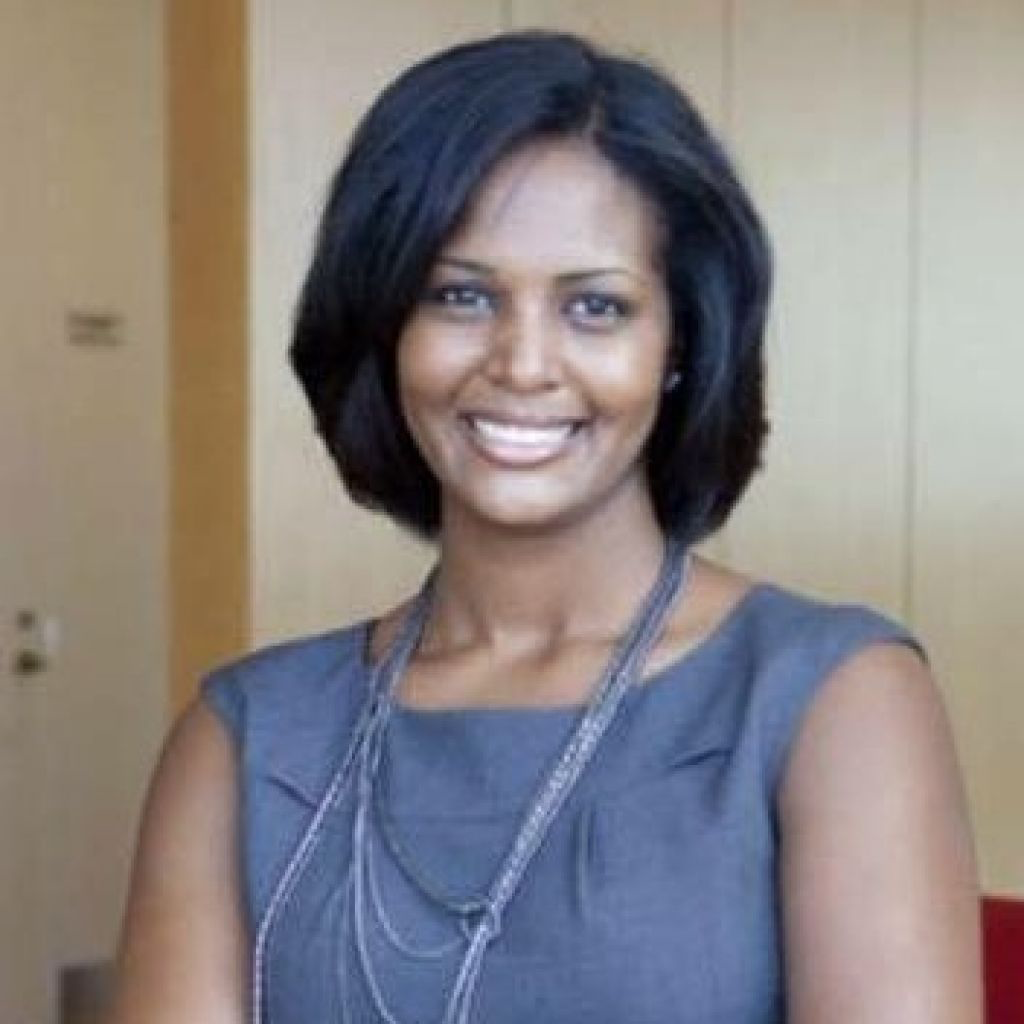 Jasmin Senior Bostic
Global Manager of University Relations
CSL Behring
LinkedIn
Jasmin Senior Bostic is the Global Manager of University Relations at CSL Behring located in King of Prussia, PA. In her role, Jasmin is responsible for the implementation and execution of University Relations and Recruitment strategy in the US, Australia, Germany, Switzerland and Hong Kong. Prior to joining CSL, Jasmin spent 10 years in Campus Recruiting and Diversity at Comcast NBCUniversal and EY.
Jasmin is passionate about community service and mentoring youth. She very involved in the Philadelphia area having recently served as the President of NExT (Network of Extraordinary Talent) Philadelphia, an affinity group of the Urban League of Philadelphia, Advisory Board Member of PHLDiversity, The Ivy Legacy Foundation and the Drexel University Employer Advisory Board.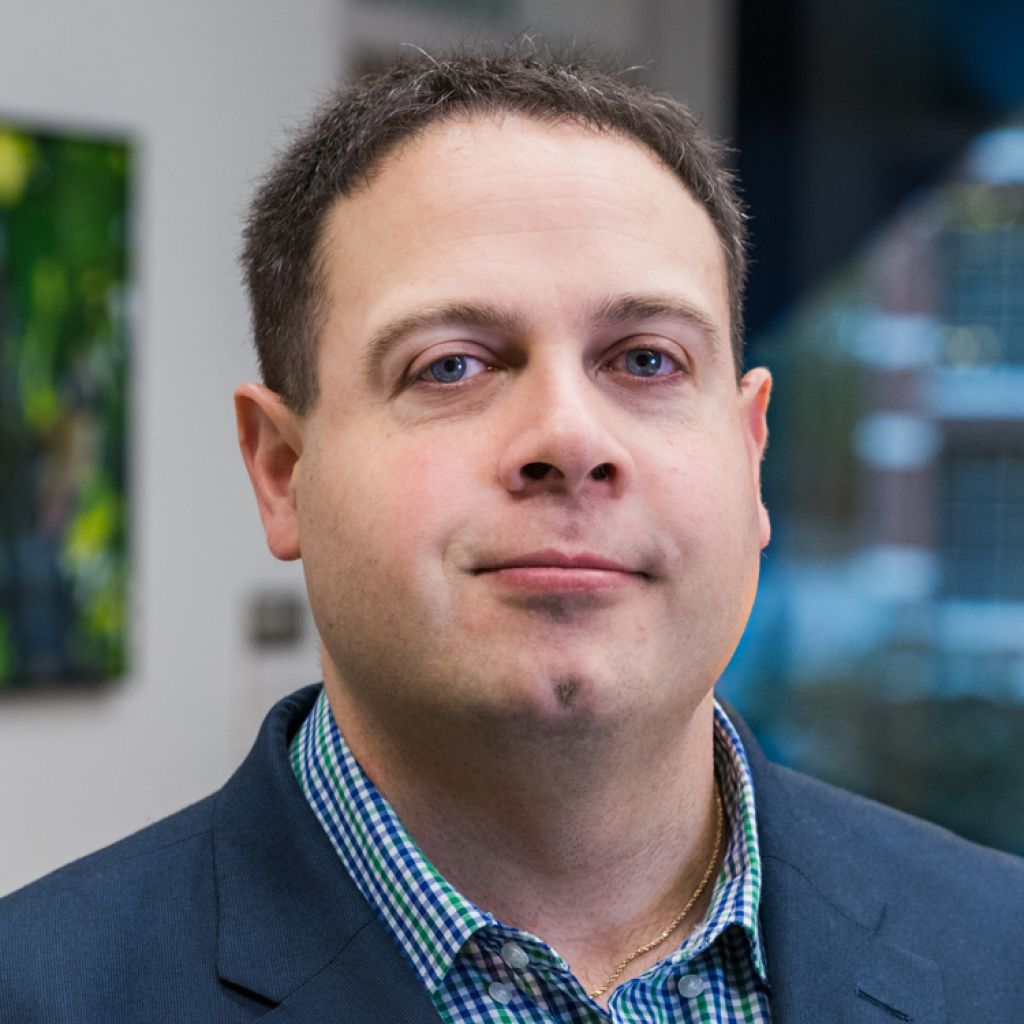 Anthony Burgard
Research General Engineering
NETL
LinkedIn
Dr. Burgard joined the National Energy Technology Laboratory (NETL) in 2016 and currently manages the Process Systems Engineering Research group. He is also the NETL Principal Investigator for the Institute for the Design of Advanced Energy Systems (IDAES) which is developing and applying a next-generation platform for process systems engineering that is built specifically to enable rigorous large-scale mathematical optimization.
Dr. Burgard worked for 12 years at Genomatica, Inc., leveraging his background in metabolic modeling and optimization to guide the engineering of microbes for chemical production. His group was responsible for designing systems-biology experiments aimed at diagnosing metabolic pathway bottlenecks and delivering focused recommendations to project teams for improving key fermentation metrics (e.g., titer, rate, purity, yield). Dr. Burgard also managed Genomatica's Internal Product Development team which was responsible creating and evaluating new opportunities for commercial bio-based processes. Focus areas included technical feasibility analysis, intellectual property (IP) creation, competitive IP landscape analysis, and constructing proof-of-concept and development plans for proposed research projects. Dr. Burgard was an inventor and important contributor to the development of commercial strains for the company's 1,4-butanediol and 1,3-butanediol platforms.
---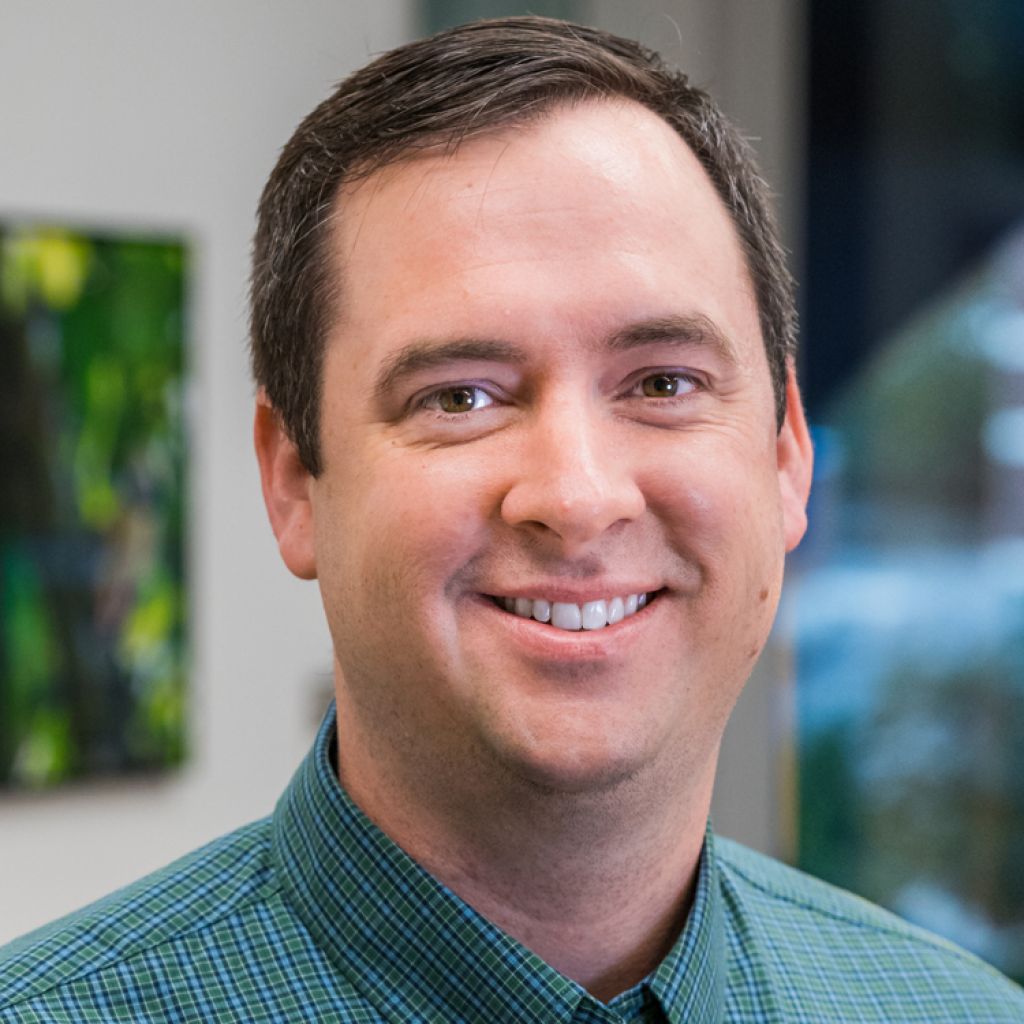 Christopher Cowan
Associate Director
Regeneron
LinkedIn
Christopher Cowan, Ph.D. is the head of the membrane technology sub-group in Preclinical Manufacturing Process Development (PMPD) at Regeneron Pharmaceuticals, Inc. located in Tarrytown, New York. Dr. Cowan received his B.S. in chemical engineering at the Pennsylvania State University and his M.S. and Ph.D. at the University of Maryland - Baltimore County. During the last ten years at Regeneron, Christopher has been involved in developing a multitude of early and late stage biologic processes, creating scale down predictive models, and developing new or emerging technology for state of the art processes.
---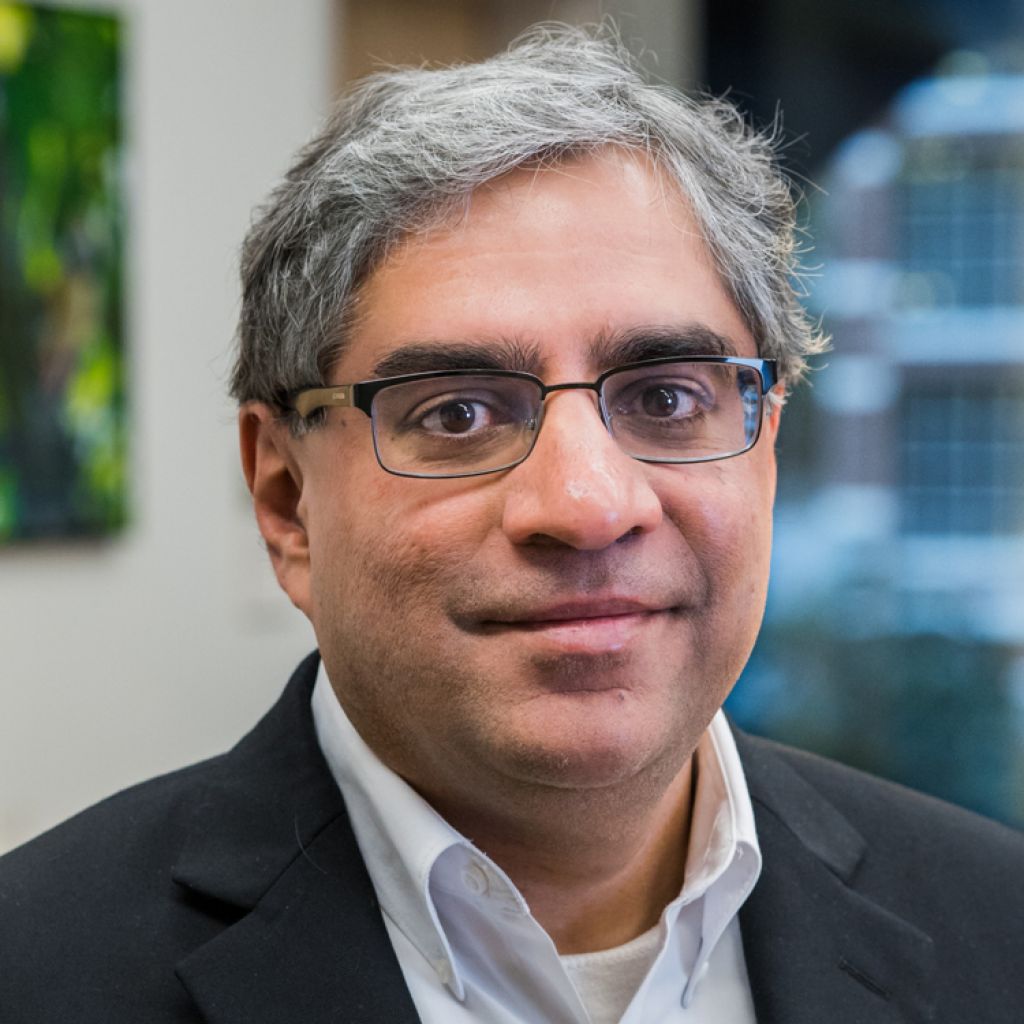 Mandar Dixit
Director of Marketing – Filtration Technologies
Sartorius Stedim North America
LinkedIn
Mandar Dixit has over 16 years of experience in filtration and separation technologies. He currently supports the North American biopharmaceutical market for filtration technologies, with a focus on sterilizing grade filters and prefilters. He is a member of PDA and ISPE. Mr. Dixit has co-authored papers in trade journals on prefiltration as well as filter optimization and scale-up studies.

---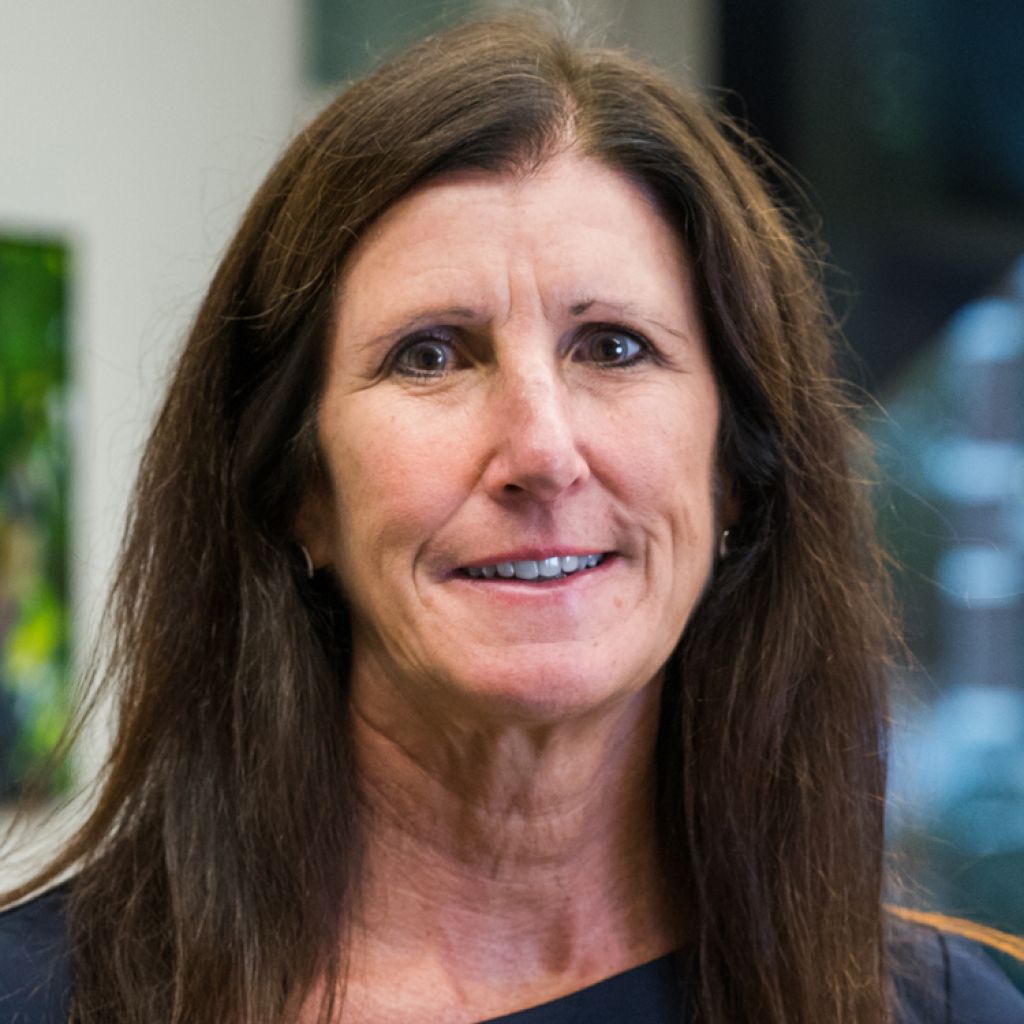 Karen Etchberger
Head of Digital Transformation and Execution Systems
CSL Behring
LinkedIn
Dr. Karen Etchberger is responsible for Quality, IT, Environment, Health, Safety & Sustainability (EHS&S), Sourcing, Logistics and the Enterprise Project Office for CSL Behring.
Karen has also served as Senior Vice President of Global Quality. In that position, she was responsible for ensuring the continuing safety and high quality of our worldwide portfolio of products. Some of her key accomplishments included lifting of the consent decree at CSL's Kankakee facility, supporting first-round licensing approvals, delivering an excellent inspectional track record with many global regulatory bodies and the implementation of several global quality systems within CSL.
Karen joined the company in 1994, when CSL Limited purchased JRH Biosciences. At that time, Karen led the development of a new state-of-the-art manufacturing process. Joining CSL in the role of Technical Director, Karen advanced through CSL in roles of increasing responsibility until she joined the executive management team in the quality role in 2006.
Karen holds a doctoral degree in immunology and virology from the University of Maine.
---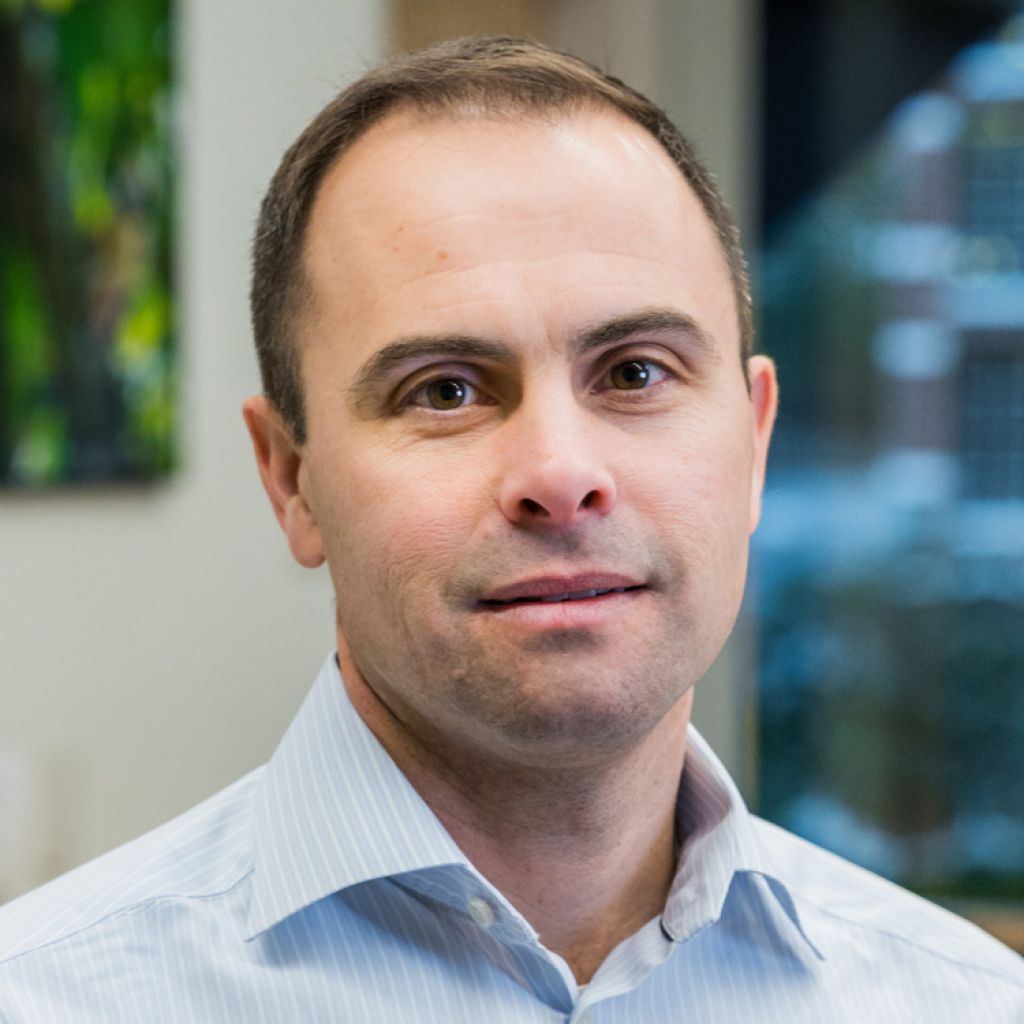 Jace Fogle
Senior Director, API Operations Science and Technology
Abbvie
LinkedIn
Jace is a chemical engineer with a background in biopharmaceutical drug substance development and manufacturing sciences. He started his career in the Merck Manufacturing Division at Danville, PA supporting new process implementation, changeover and validation for multiple synthetic antibiotics. After finishing a PhD with Prof. Erik Fernandez at the University of Virginia, he worked for Genentech in South San Francisco developing purification processes for early phase monoclonal antibodies as well as conjugation processes for antibody-drug conjugates. From there, Jace moved to Eli Lilly in Indianapolis where he did late phase biologics development and went on to management roles in purification process development and pilot plant operations. Jace is currently Senior Director of API Operations, Science and Technology at Abbvie in North Chicago. His research interests include design and scale-up of preparative chromatography unit operations and other adsorptive separation processes.
---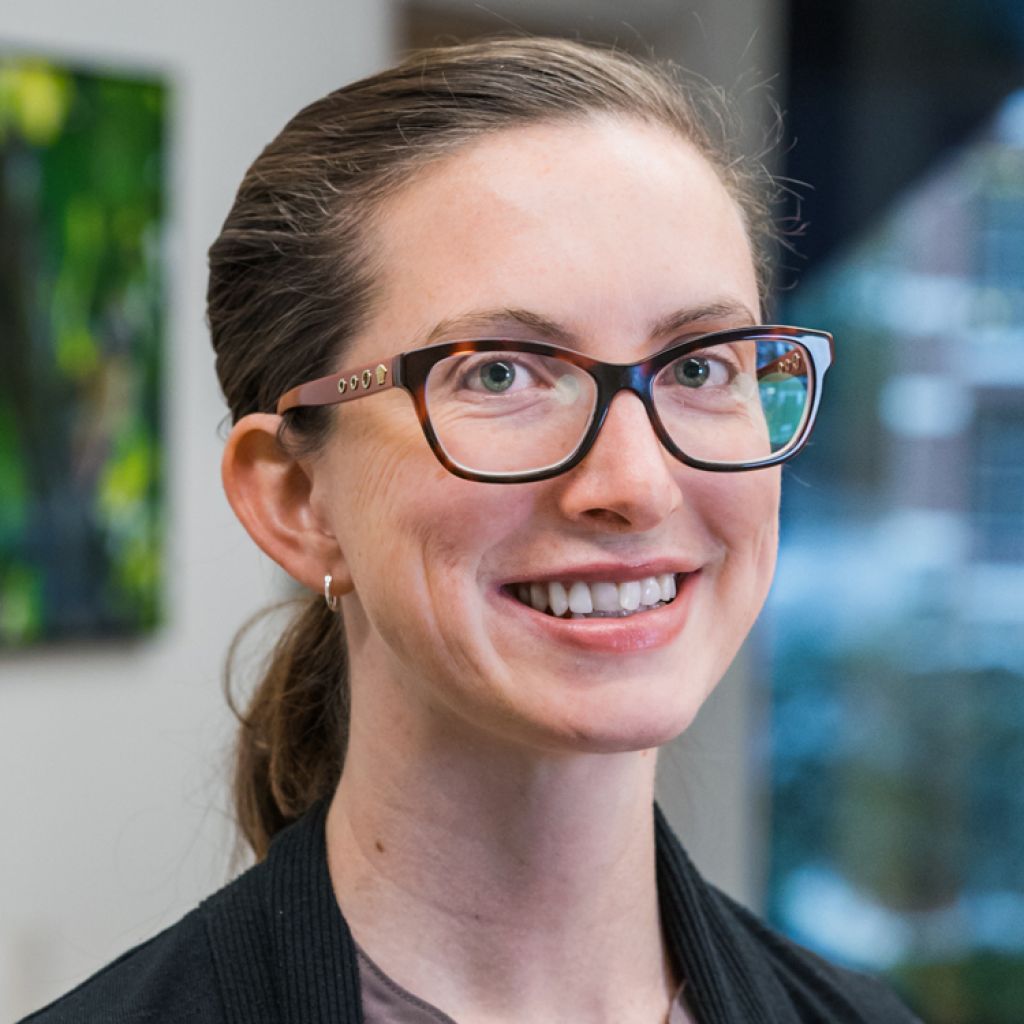 Emily Greenhagen
Head of Deployment
GinkgoBioworks
LinkedIn
Emily Greenhagen has been working in industrial biotechnology for 13 years. After studying biology at MIT, she joined Microbia (now DSM) as a molecular biologist. While at Microbia, she moved into fermentation process development and has since contributed to development of over 10 different processes across five different organisms at Microbia, and then biofuels companies Qteros and Novogy. Emily joined Ginkgo Bioworks in April of 2015 to build out the fermentation team, establishing a team of seven fermentation engineers, covering over 15 projects, across seven different organisms. As a number of projects advanced toward late stage development, she moved to Head of Deployment in the summer of 2017, where she manages a cross functional team including Process Development & Engineering, Quality Assurance/Quality Control, and late stage Project Management.

---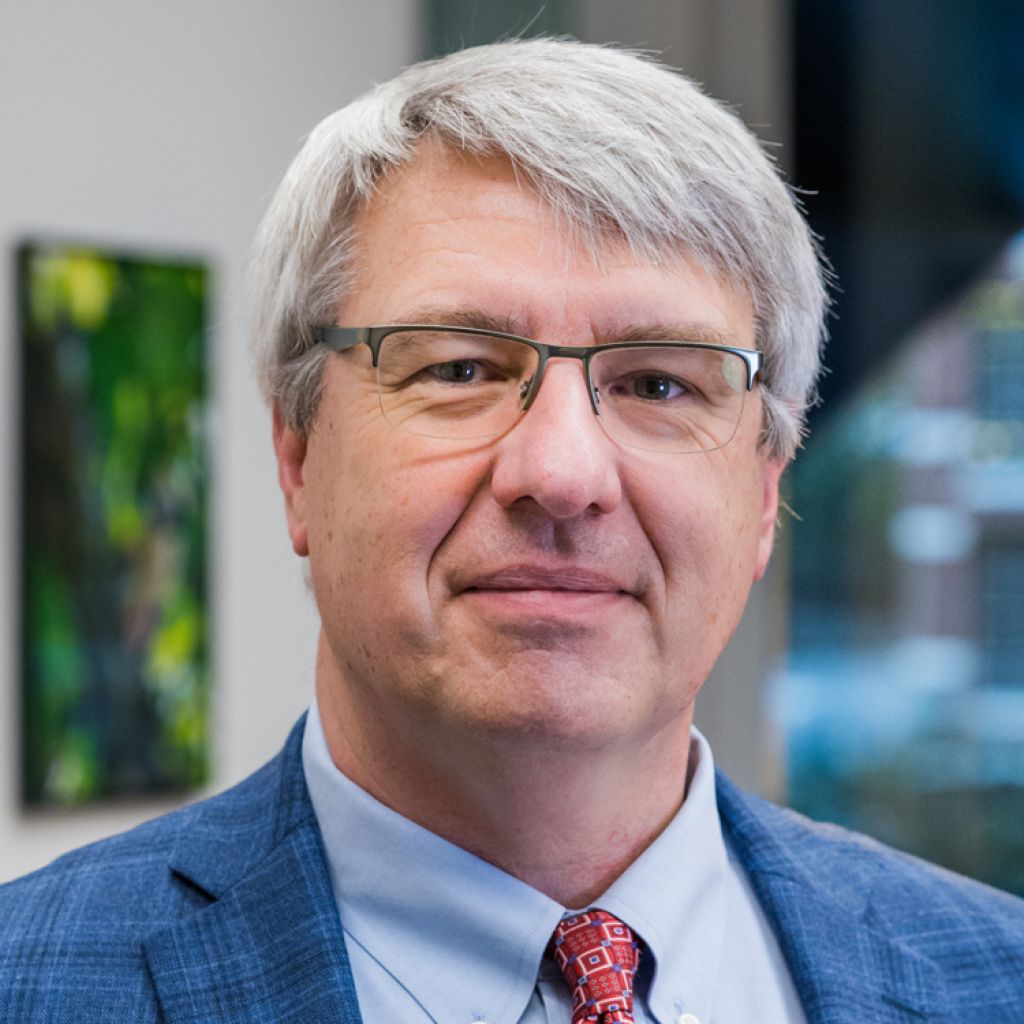 Nik Nikolić
Senior Director, Research and Technology
Ingredion
LinkedIn
Nik Nikolić earned a BS in Chemistry (with a Minor in Art History) from the College of William and Mary. He went on to earn an MA in Organometallic Chemistry from William and Mary, then a Ph.D. in Organic Chemistry from Duke University. He completed post-doctoral research at the University of Illinois where his investigations focused on enantioselective organolithium.

Nik then joined National Starch and Chemical Co. in Bridgewater, N.J., holding a variety of roles in corporate research ranging from bench chemist to research manager in the areas of thermoset chemistry, polymer architecture, and natural polymer modification. He has also held management positions in adhesives research and personal care product development at National Starch.
As Vice President of Research & Development at Penford Products in Cedar Rapids, Iowa, he was responsible for the development of new products for the paper and board industry, personal care, and oil & gas exploration/production chemicals. When Ingredion Incorporated acquired Penford Products, Nik returned to the Bridgewater site where he is Senior Director in upstream research of new chemistry and biochemistry for Food, Sweetener, and Industrial applications. His interest in fermentation includes the development of new and sustainable ingredients as well as exploration of new enzymatic activities.


---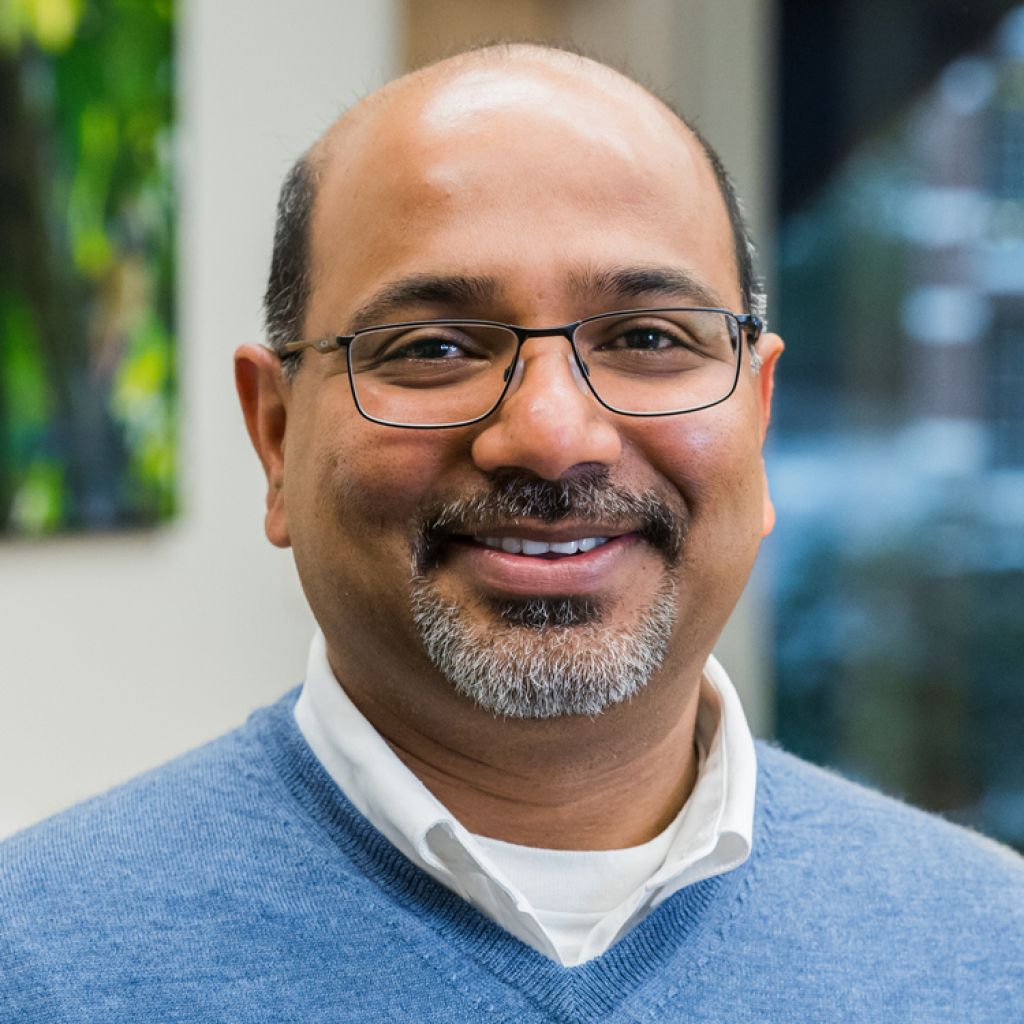 Raghunath B. Shivappa
Senior Director-Upstream Development and Pilot Operations
Takeda
LinkedIn
Raghu Shivappa has over 10 years of experience in the biopharmaceutical industry in process development, tech transfer, process validation, technical support, and contract manufacturing of recombinant biologics and vaccines. He joined Janssen R&D to lead teams and drive strategy for development of innovative solutions for cell culture process development and manufacturing. He also serves as an upstream technical lead on Janssen product development teams. Previously Raghu worked on process development, tech transfers, and contract manufacturing at Novartis Vaccines, KBI Biopharma, and Fujifilm Diosynth Biotechnologies. He received is PhD in Molecular Virology from the University of Maryland College Park.
Raghu enjoys interacting with the biotechnology community including students and currently represents Janssen on the Industry Advisory Board (IAB) of the Advanced Mammalian Biomanufacturing Innovation Center (AMBIC) which is an industry and academia consortium head quartered at Johns Hopkins University. He has supervised interns and co-ops from several universities and trained them to be well prepared for the jobs in the biopharmaceutical industry.
---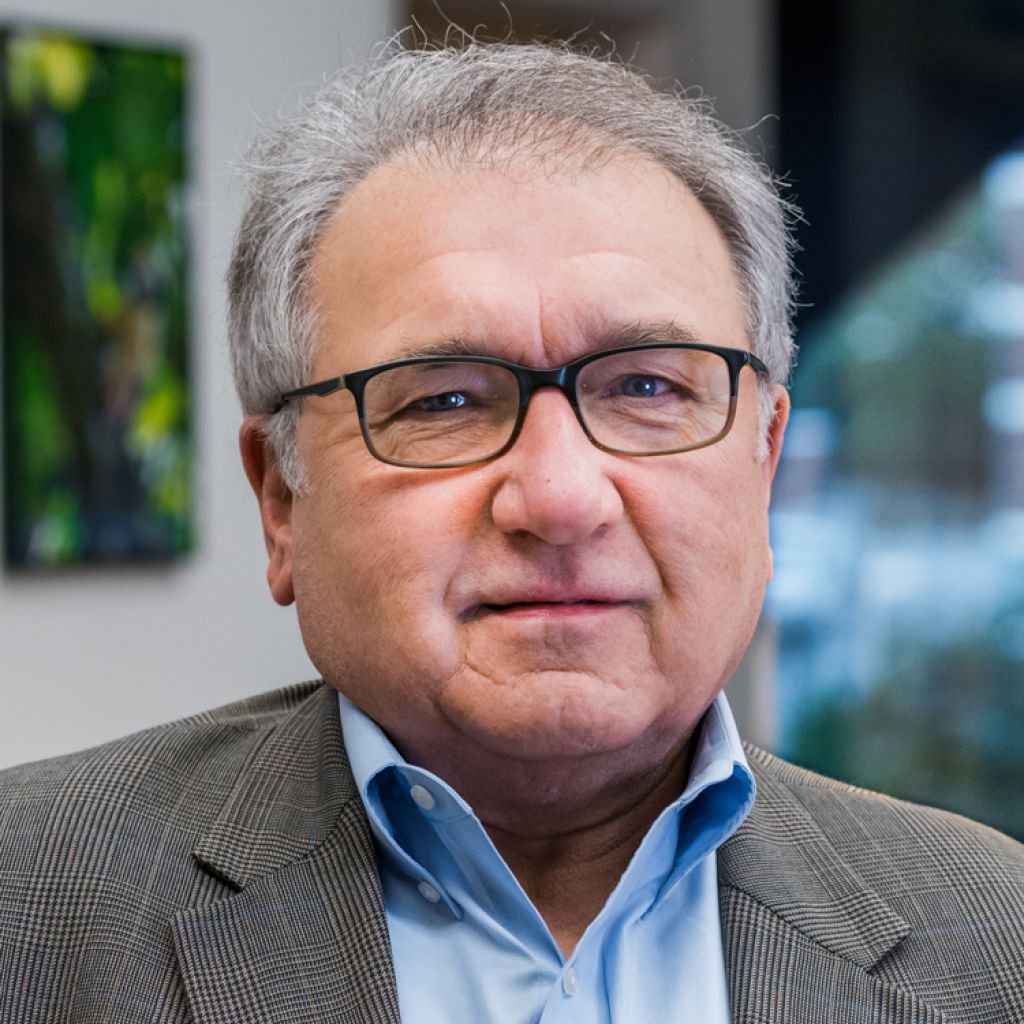 Joseph Tarnowski

Senior Vice President of Cell and Gene Therapy Platforms, PTS, R&D GlaxoSmithKline
LinkedIn
Joseph Tarnowski is Senior Vice President of Cell and Gene Therapy Platforms, PTS, R&D at GlaxoSmithKline (GSK) beginning in 2016. Previously he was Senior Vice President of Biopharm CMC R&D. Before joining GSK in June, 2010, Joe was the Senior Vice President, Biologics Manufacturing and Process Development in the Technical Operations division of Bristol-Myers Squibb Co. in New Brunswick, NJ. Joe was responsible for building the manufacturing capabilities needed to supply the company's biologic medicines to worldwide markets, including the construction of the company's new $750 million large-scale multi-product bulk biologics manufacturing facility in Devens, Massachusetts, and the integration of Medarex, Inc. He has spent over 35 years in the pharmaceutical industry focused primarily on the research, development, registration and commercialization of biopharmaceutical products made using recombinant DNA technology. He holds 13 patents and has several patent applications pending for biologic products.
Joe earned a B.S. degree in Chemistry from Southeast Missouri State University and a Ph.D. degree in Biochemistry from the University of Tennessee Center for the Health Sciences. After receiving his Ph.D., Joe was awarded a post-doctoral fellowship in Molecular Biology at the prestigious Roche Institute of Molecular Biology, in Nutley, NJ.
Following his fellowship, Joe was hired to be a senior scientist to develop the large-scale protein purification processes necessary for the manufacture of Recombinant Protein Therapeutics. Interferon Sciences, Inc. recruited Dr. Tarnowski from Hoffman-LaRoche, and he later held senior positions at Scios (acquired by Johnson & Johnson), CellPro, Inc. (cell therapeutics company), and ImClone Systems Incorporated (acquired by Eli Lilly).
While at ImClone Systems, he grew the company's Branchburg, NJ Campus from one building on six acres to seven buildings on nearly 50 acres. After the completion of its second manufacturing plant in 2005, ImClone Systems was one the world's largest mammalian cell culture manufacturers.
Joe has held critical roles in the manufacturing, process development, registration, and launch of several FDA and internationally approved human therapeutic products, including Roferon® A, Alpheron N®, Fiblast® Spray, CEPRATE® SC Stem Cell Concentration System, Natrecor®, Erbitux® Orencia®, Yervoy®, Nulojix®, Eperzan®/Tanzeum®, Nucala®, and Strimvelis™. He has a thorough understanding of the biologics drug registration process and has had extensive experience in developing the Chemistry, Manufacturing and Controls (CMC) sections for many Investigational New Drug and Biologics License Applications.