Jul 16, 2021
Penn State's Biotechnology Community Overcomes COVID-19 Challenges
One of the many Penn State units that adapted to the pandemic's challenges was the Center of Excellence in Industrial Biotechnology (CoEIB).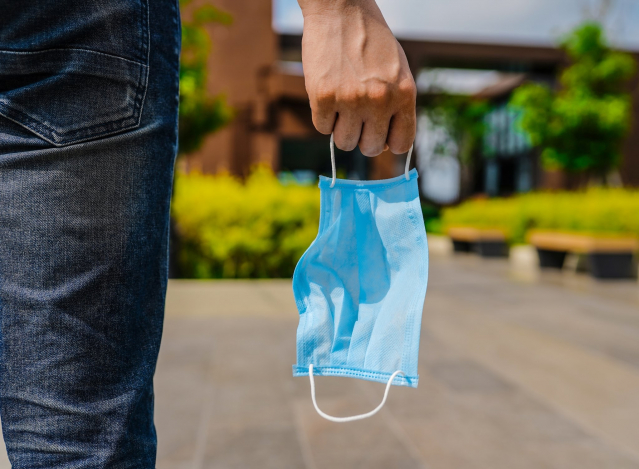 UNIVERSITY PARK, Pa. — On June 28, more than 15 months since the beginning of the COVID-19 pandemic, Penn State officially lifted its mask mandate for fully vaccinated people.

This milestone represents the overall effective effort displayed by the entire Penn State community to mitigate the spread of COVID-19. One of the many Penn State units that adapted to the pandemic's challenges was the Center of Excellence in Industrial Biotechnology (CoEIB).
Prior to COVID-19, the CoEIB was fostering a skilled workforce through its collaboration with The CSL Behring Fermentation Facility and The Society for Industrial Biotechnology (SIB). Also striving for excellence in research and outreach, the CoEIB offered scholarships, seed grants and internships to undergraduate students.
Over the next 450+ days, the CoEIB pushed forward, continuing to both harbor and grow Penn State's industrial biotechnology community.
Cell Culture Comes to Penn State
On January 21, it was announced that Sartorius Stedim Biotech, a leading international partner of the biopharmaceutical industry, committed $1.5 million to Penn State, creating the Sartorius Cell Culture Facility, which expanded Penn State's biotechnology ecosystem.
After the appointments of Dr. Yuguo Lei and Randall Rossi to oversee the Sartorius Cell Culture Facility, work accelerated to prepare the new space located in Chandlee Laboratory.
In early April, over 300 global spectators representing Sartorius, Penn State and biotechnology companies gathered virtually to witness the naming of the facility.
Professional Workshops Go Virtual
To continue its mission of outreach, the CoEIB transitioned Penn State's long history of in-person fermentation and downstream workshops to a fully virtual experience. The program's unique approach to scheduling, concentrated sessions over sequential weeks, enabled over 150 employees from 3M, AbbVie, AstraZeneca, CSL Behring, Merck & Co., Pall Corporation, Pfizer and Scientific Bioprocessing to participate.
"We enrolled eight employees to supplement their cell culture knowledge and walked away with a team prepared to identify solutions that are customers are looking for in bioprocessing," said James (Bucky) Polk, Chief Commercial Officer of Scientific Bioprocessing.
Creating a Sustainable Cohort Through Seed Grants & Scholarships
The CoEIB's IMPACT seed grant program funds interdisciplinary research, curricular development or educational activities in industrial biotechnology.
Despite being amid the early stages of the pandemic, the CoEIB funded six seed grant projects in 2020, totaling more than $110,000. And with COVID-19 restrictions rapidly reducing on-campus research activities, the CoEIB extended seed grant funding through 2021 to support the primary investigators and their student research teams.
The CoEIB stepped in to provide financial relief to students, officially awarding 40 students CSL Behring Innovation and Biotechnology Scholarships in 2020 and 2021, totaling $50,000. The scholarships helped the recipients continue their biotechnology-focused education at Penn State.
Facility Internships Lead to Full-time Employment
Despite the overall economy and job market being one of the many casualties of the pandemic, it didn't stop CSL Behring Fermentation Facility interns from taking the next step in their professional careers and landing full-time jobs in the biotechnology industry.
Kanin Sutthasinwong, a Dec. 2020 graduate majoring in biotechnology, began volunteering in the facility during the summer of 2019. He was hired as a part-time intern the following fall semester and quickly began picking up tasks while working on the leading-edge edge equipment in the facility.
In January 2020, one of those equipment suppliers, Sartorius, offered Sutthasinwong a co-op position at their Sartorius Application Center in Bohemia, New York. After returning to Penn State in the Fall of 2020, Sutthasinwong finished his degree while continuing his work under Dr. Satish and Signs in the facility. Shortly after graduating in December, Sartorius offered Sutthasinwong the position of associate upstream engineer back at the application center in Bohemia.
"My involvement with the CoEIB, CSL Behring Fermentation Facility, and SIB, set me on the path from facility volunteer to Sartorius Stedim Biotech employee," he said. "The hands-on experience with Sartorius' bioprocessing equipment in the CSL Behring Fermentation Facility immediately transferred to my new career. It jumpstarted my career!"
This outcome repeats again and again with other students that avail themselves to the unique learning opportunities presented to them through the CoEIB and the CSL Behring Fermentation Facility. Two other student interns who were relied upon in the facility during the pandemic were Fall 2020 graduates and biotechnology majors, Matthew Galida and Ashley Benjamin. Galida was offered a full-time position by Nesco Resource while Benjamin was hired by Regeneron.
"When I first began volunteering in the CSL Behring Fermentation Facility, I was wondering how to apply what I was learning in class to my career," Galida said. "The facility was a one-of-a-kind opportunity that revealed how practical applications of molecular and microbiology processes may be used in my career."
The SIB Remains Strong
As for the SIB, the organization that introduced these students to the CSL Behring Fermentation Facility through its shadowing program, it remains strong.
2020-2021 SIB president Elijah Yudt successfully navigated a pandemic-infused academic year by hosting virtual recruiting sessions with companies including Bristol Myers Squibb, and several forums hosted by biotechnology professionals serving on the CoEIB's advisory board or Penn State researchers.
Now working on the facility as an intern, Yudt has passed the presidency on to Aidan Matunis who is continuing to provide Penn State students with opportunities that will prepare them to become future leaders in the biotechnology industry.
---
For more information about The Center of Excellence in Industrial Biotechnology, visit our website and follow us on LinkedIn, Twitter and Facebook.