The Olympus FV10i-LIV Confocal with Live-Cell is a self-contained fully motorized laser scanning confocal microscope specially designed for live-cell imaging.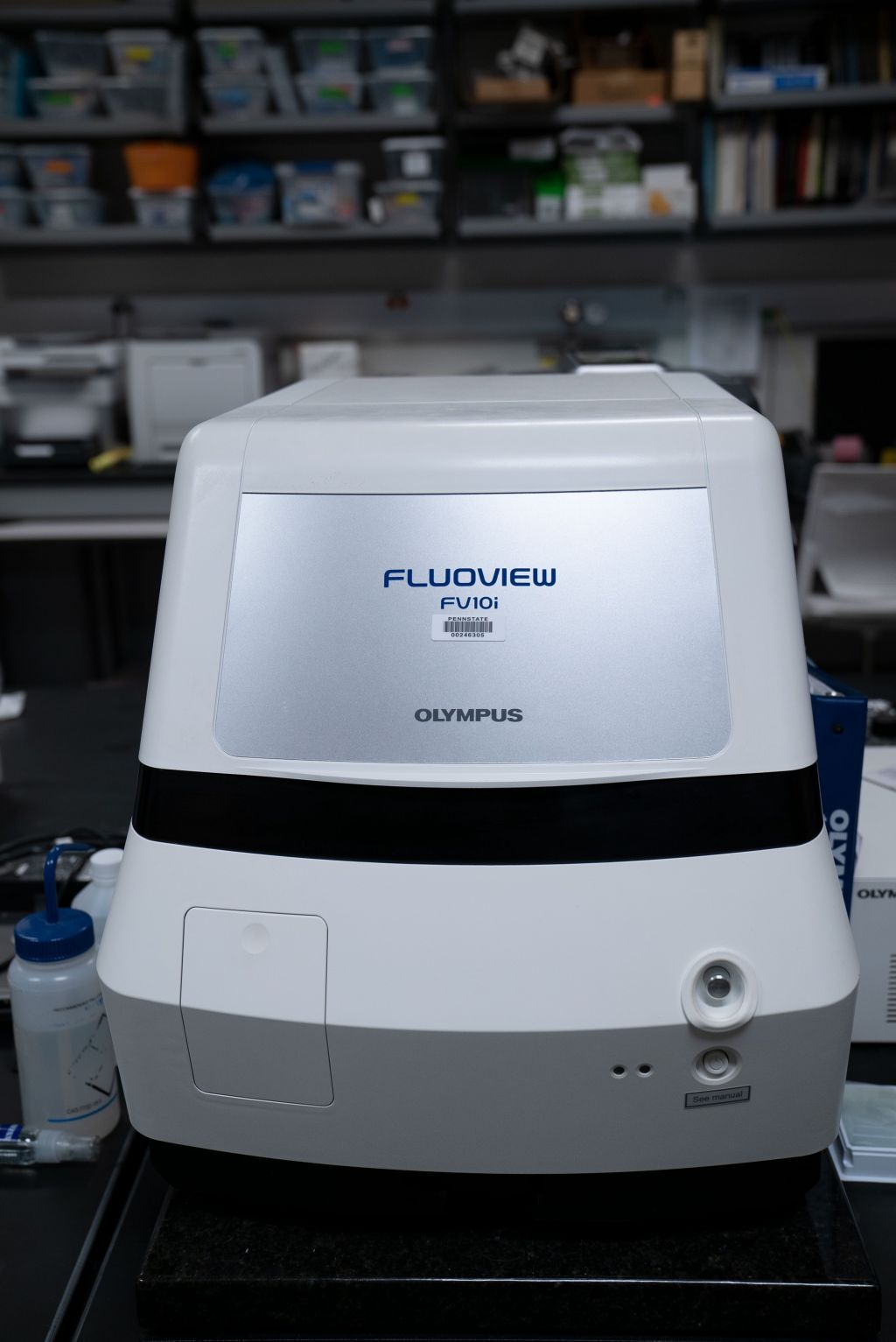 Specifications
FV10i-LIV is the world's first self-contained confocal laser scanning microscope.
FV10i-LIV supports multi-area and multi-color imaging, enabling efficient and easy data acquisition.
FV10i-LIV has a newly developed automated water dispensing system enabling long-term time-lapse imaging.
FV10i-LIV is provided with a simplified built-in incubator and a culture pod with recirculation ability, making it the most ideal system for live cell imaging.
Details
Illumination
Lasers: 405 nm (17.1 mW), 473 nm (11.9 mW), 559 nm (15 mW), 635 nm (9.5 mW)
Objectives10× phase contrast / NA 0.4 (equivalent to UPLSAPO 10x), 60× phase contrast water immersion / NA 1.2 (equivalent to UPLSAPO 60× W) / with motorized correction collar and motorized nosepiece with remote switching by software switching from software by electric revolverScanning mode Pixel size: 256 × 256, 512 × 512, 1024 × 1024 Scanning speed: 1.1 s / frame (for pixel size 512 × 512, High Speed scanning mode) Imaging mode X, Y, Z (optical slicing), T (time lapse) Tiling Specimen holder For three glass bottom dishes with 35 mm diameter For a glass slide, For one set of cover glass chamber (8 wells type) For well slide (8 wells type), culture pod (for a glass bottom dish with 35mm diameter) Incubator Temperature: 37+0.1°C, 0.5°C (can be switched off) Humidity: more than 90% CO2 concentration: 5% (recommended), 1 – joint fitting (ø2mm) for exterior CO2 adjustor