The Applied Biosystems 3730XL DNA Analyzer is used for Sanger Sequencing and Fragment Analysis.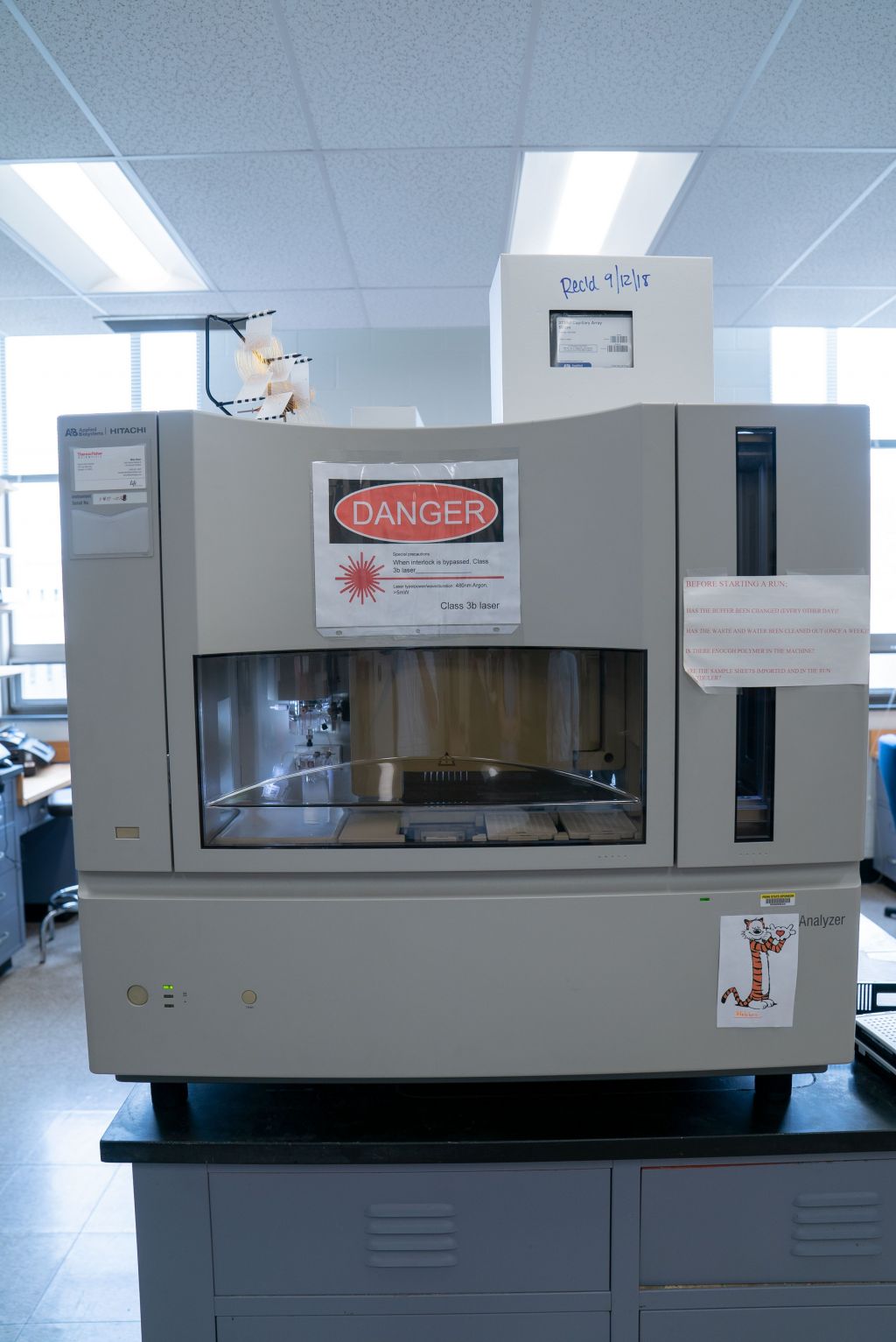 Uses
Traditional Sanger sequencing of plasmids, PCR products, BACs, and cosmids
DNA fragment analysis applications
Microsatellites
Amplified fragment length polymorphism (AFLP) analysis
Specifications
96-capillary format
Automated base calling
600 to 800 bases, depending on quality of sample
Details
With the 3730XL, high-quality data can be obtained at a low cost per sample. Sequencing samples can be submitted as single samples or in 96-well plates through the iLab system. Fragment Analysis Plates must be submitted in 96-well plates. Please check the iLab system for sample submission requirements.