Access Recordings of Past Talks
Visit the Center's YouTube or Kaltura channel.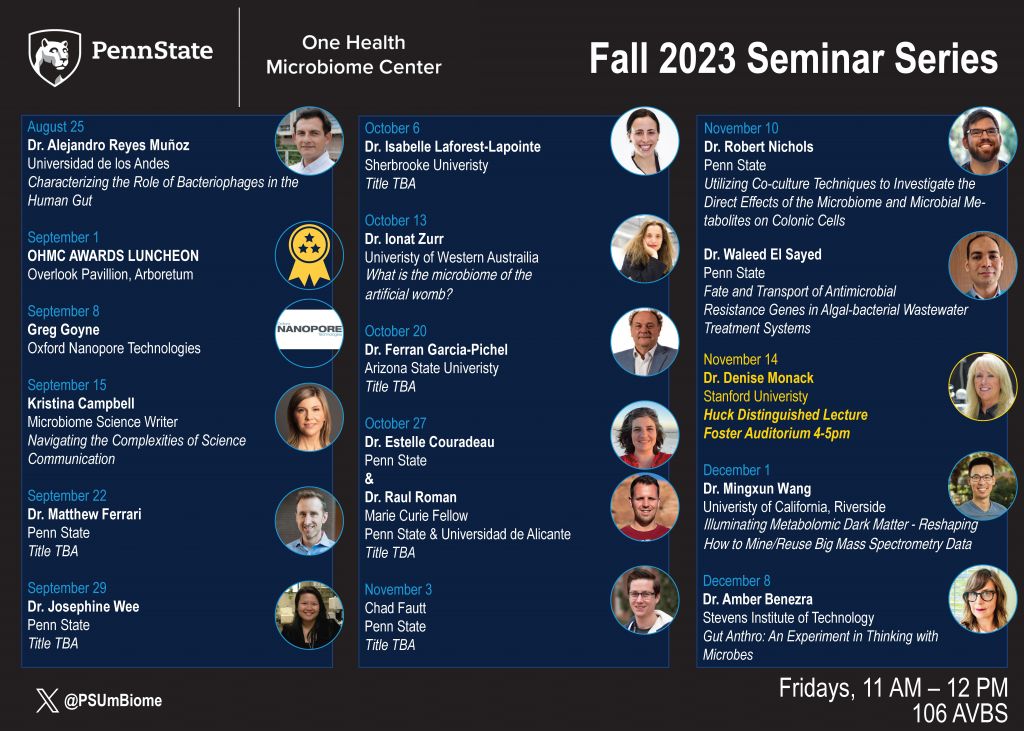 Nominate an Internal or External Speaker
Nominations are currently closed, but will re-open mid-Fall.
Members of the One Health Microbiome Center are invited to nominate scholars who are also outstanding speakers and able to communicate interesting and relevant work to a broad, interdisciplinary audience. Nominators are encouraged to recommend speakers who fit one of the following categories, but all speaker nominations are welcome for a wide array of perspectives:

Accomplished researchers including other Center leaders or HHMI/National Academy members.
Scholars at any career stage who enhance diversity, equity, and inclusion.
Early career researchers who might benefit from a speaking opportunity or consider the PSU Microbiome Center for collaborations or employment.