Aug 20, 2019
Penn State Chemistry Alum Recognized with Young Scientists Award
Kathleen Leamy has been awarded the 2019 Gordon Hammes Scholar Award, based on a 2018 article she co-authored with the Huck Institutes' Neela Yennawar and Phillip Bevilacqua.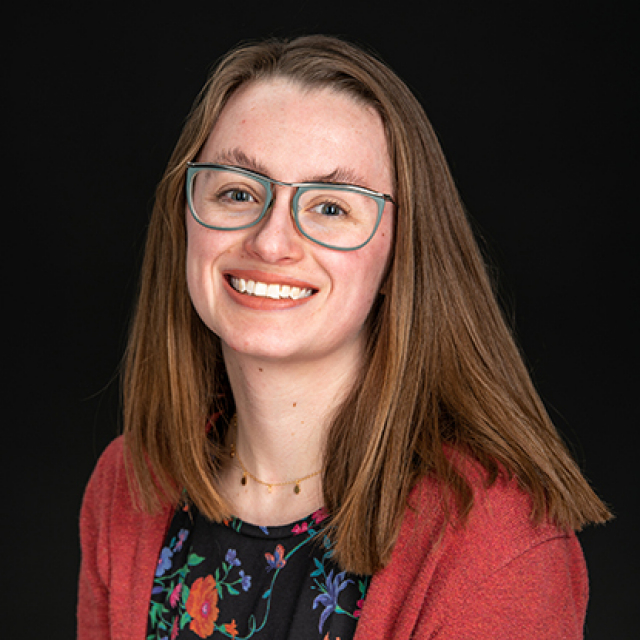 Kathleen Leamy's career is off to a promising start. The assistant professor of chemistry and biochemistry at Gonzaga University will receive the 2019 Gordon Hames Scholar Award for her 2018 article, "Molecular Mechanism for Folding Cooperativity of Functional RNAs in Living Organisms," co-authored with the Huck Institutes' Neela Yennawar and Philip Bevilacqua while Leamy was a graduate student at Penn State.
The Gordon Hammes Scholar Award honors young scientists responsible for the very best papers published in Biochemistry. Established in 2017, the Scholar Award is sponsored jointly by Biochemistry and the ACS Division of Biological Chemistry to recognize graduate students, postdocs, and undergraduates for outstanding work.
"Chemistry and biology are the two subjects that captured my attention in high school and began to really excite me in college," Leamy said. "I became passionate about the RNA field after joining Phil Bevilacqua's research group at Penn State when I realized that this simple biopolymer had such diverse functions. Phil was the best Ph.D. mentor I could have asked for."
Leamy received her Ph.D. in Chemistry at Penn State in August 2018, and spent many hours working in the Huck Institutes' X-Ray Crystallography core facility, collaborating with director Neela Yennawar.
"The people that worked in those facilities, including Neela, spent a lot of time helping me design and troubleshoot experiments," explained Leamy. "Working with her was fantastic."
Both Yennawar and Bevilacqua were pleased to see their former collaborator recognized.
"Kathleen was a hardworking student who paid great attention to detail," noted Yennawar. "This she combined with a healthy balance of skepticism and curiosity for new scientific approaches that helped her excel in her creativity."
"I was delighted to learn that Kate had received this high honor, said Bevilacqua. "She's very meticulous in her work and fearless in her exploration of new ideas and directions in her research. I couldn't be happier for her."
Leamy credits Penn State's stimulating academic environment as a factor in her success. "I think that Penn State is a great place to obtain a Ph.D in many areas, including the life sciences," she said. "The faculty do really cutting-edge, exciting research in a diverse number of fields, and the facilities and instrumentation at PSU are exceptional."
Her current research focuses on elucidating the mechanism of functional RNA adaptation to extreme environments. "Life has evolved to exist in extreme temperatures and pressures," Leamy explained, "and biomolecules need to evolve to remain folded and functional at those temperatures."
Leamy will present the Gordon Hammes Scholar Award Lecture and receive her award during the ACS Fall 2019 National Meeting & Exposition in San Diego, CA.