Graduates of the Master of Biotechnology Degree Program at Penn State give their views on the program: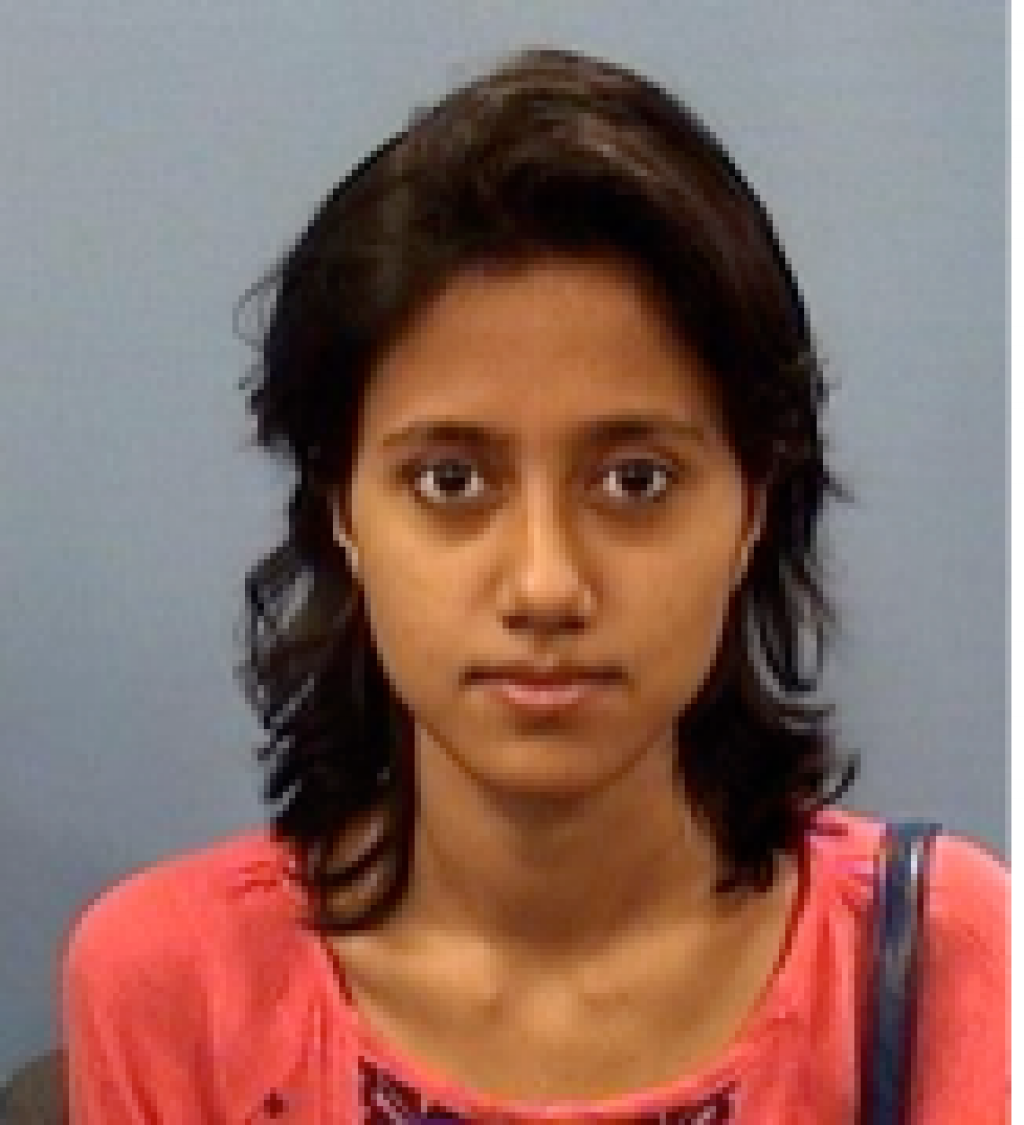 Tanmayee Hazarika, Class of 2015
Joined Integral Molecular
Amazing course for biotech students aspiring a good exposure to the real world biotech. I am extremely satisfied for having invested 1.5 years at Penn State to achieve my masters degree. Excellent program for those who are looking to start a career right out of college. The opportunities to grow personally, professionally and to widen our network are abundant. I would highly recommend this program for students who want to have a real feel of the job market while still being a student.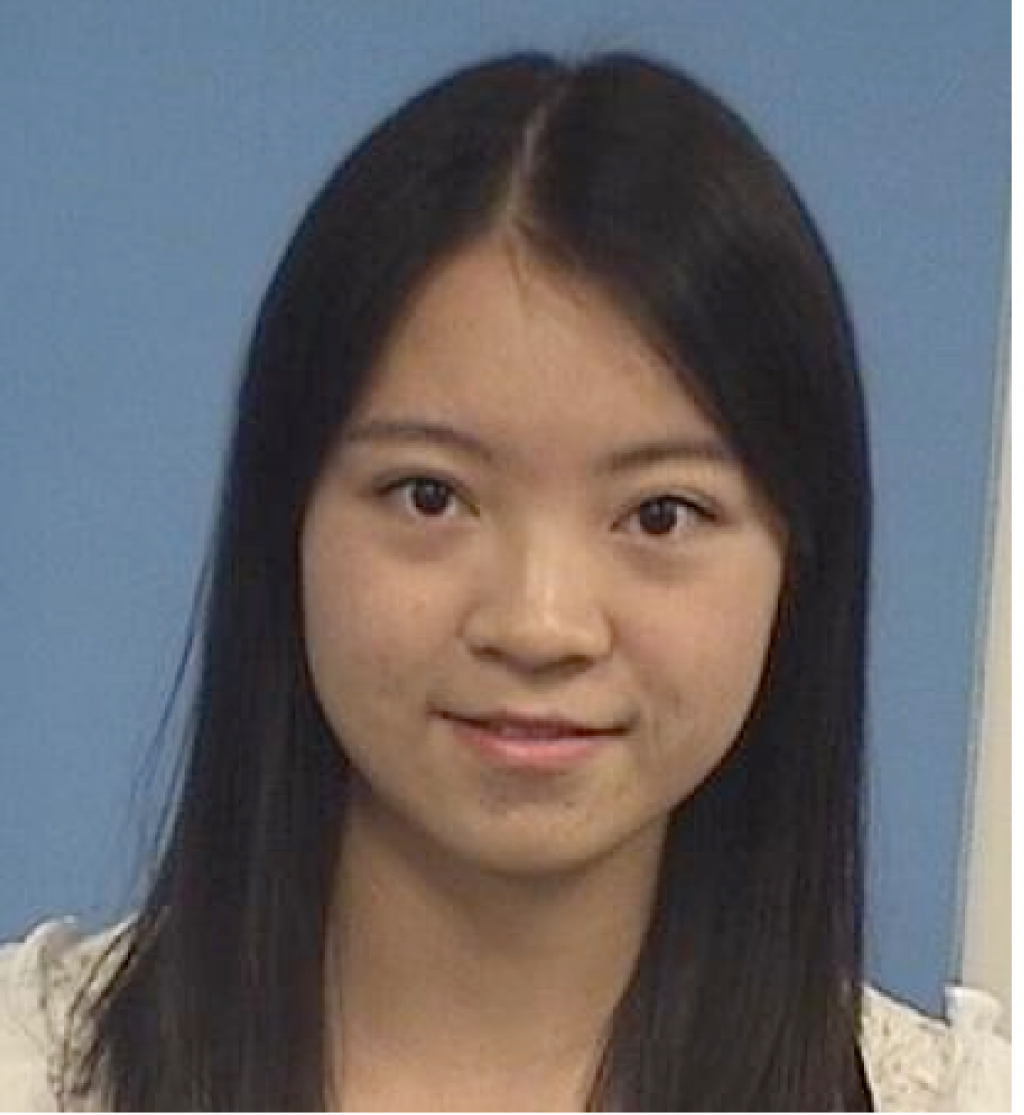 Lijing Bai, Class of 2015
Joined Bristol Myers Squibb
As a student who would choose biotech or pharmaceutical industry as the career path, this program offered me great resources, especially the six-month internship opportunity. Equipped with biotech knowledge and skills in different fields, I am able to choose my preferred direction as well as quickly adapt to the company's requirements. The unique thing about this program is that I can horizontally explore what I am truly interested in before I go deep down into one particular biotech branch in the industry. Also, this program helped me develop the habit of keeping a broad mind of how the whole biotech industry runs rather than just focusing on a narrow research aspect.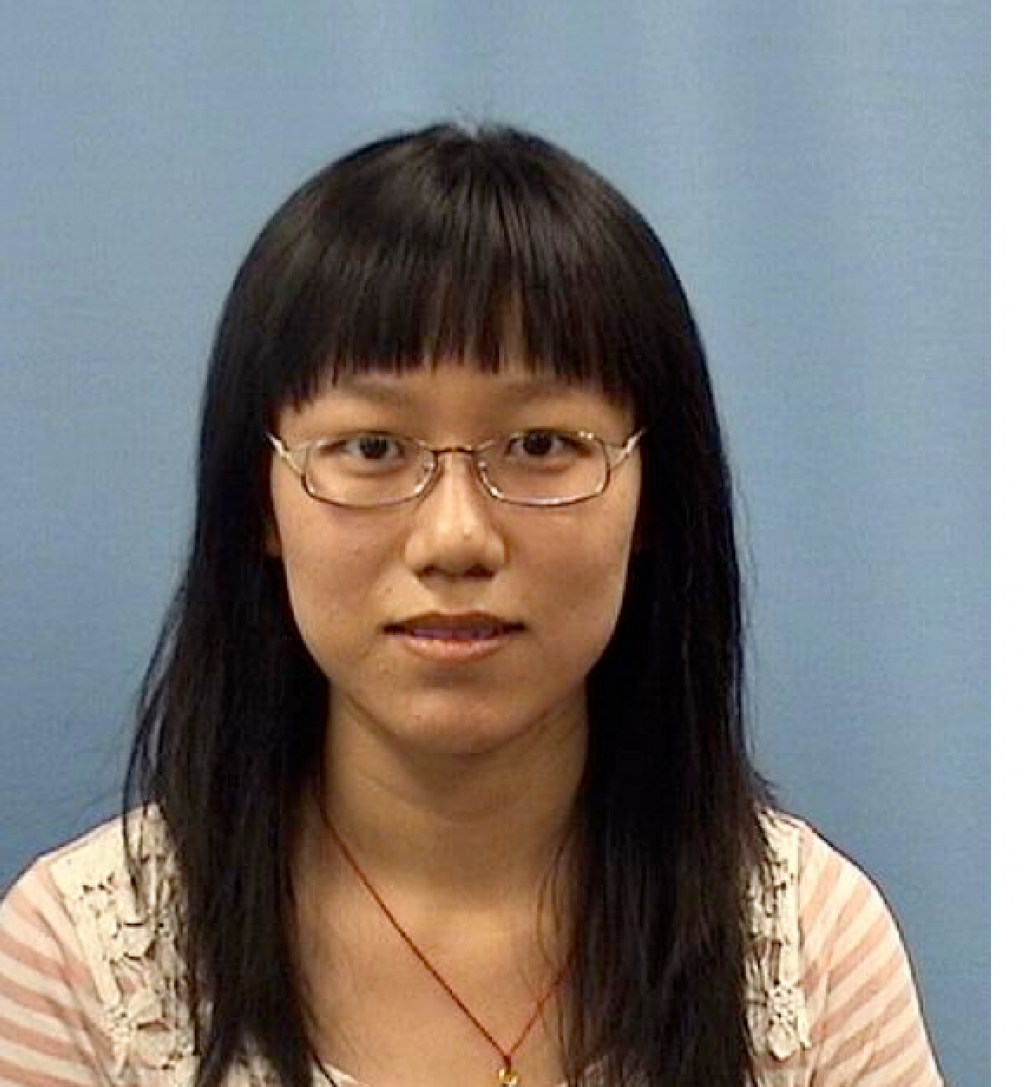 Yuewei Zhu, Class of 2015
Joined Walter Reed Army Institute of Research as ORISE Fellow
This program provides students with a great opportunity to apply the learnt textbook knowledge to actual work. It is a chance to earn credits, earn some money, and earn experience for a future career. I would definitely recommend this Master of Biotechnology program because you will definitely have friends here and enjoy the life at Penn State!
Benjamin Ruddle, Class of 2015
Joined MedImmune
This program is a great way to learn about biotech in industry and all of the other factors surrounding the science.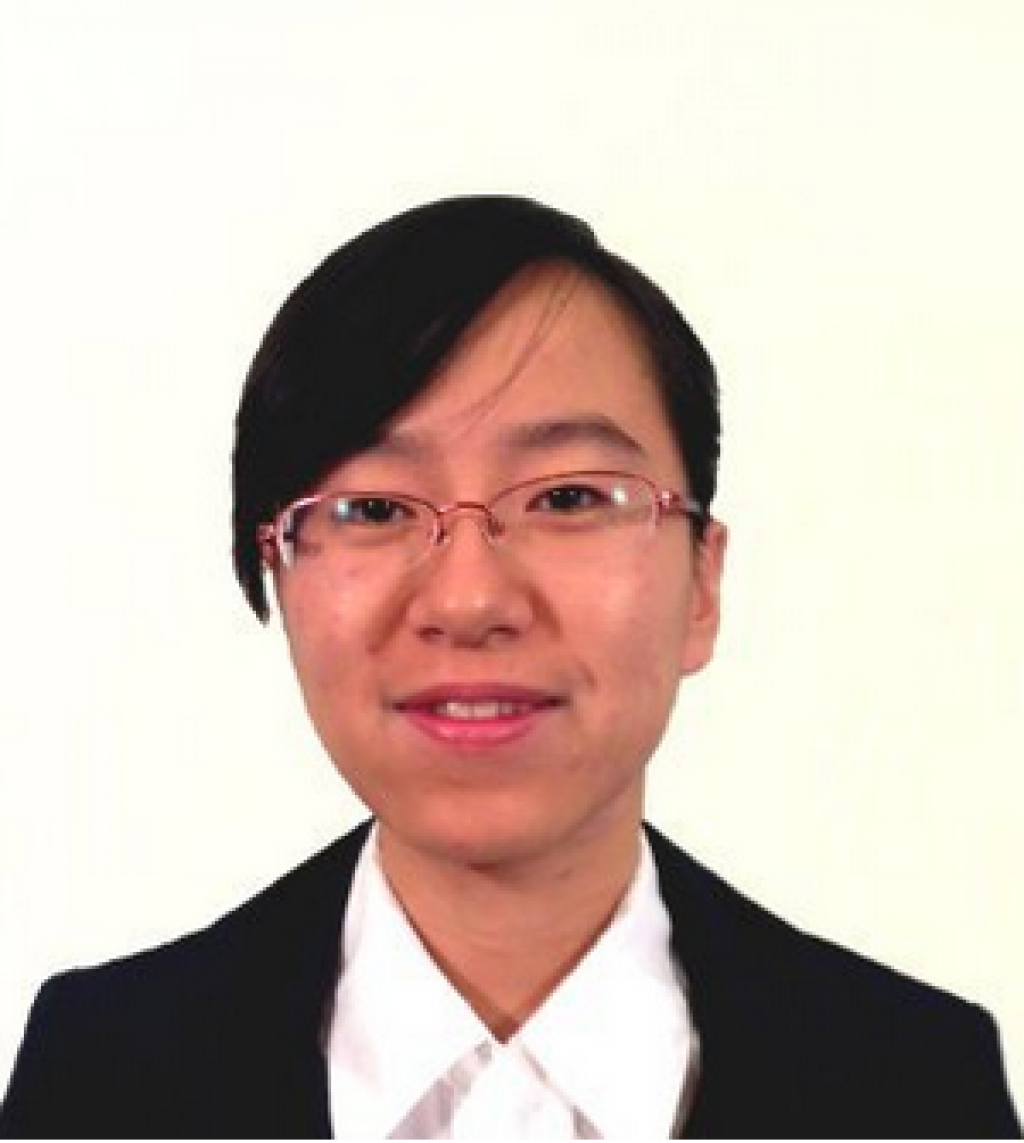 Hao Wang, Class of 2015
Joined Henry M. Jackson Foundation for the Advancement of Military Medicine, Inc.
The Master of Biotechnology program at Penn State is a really good choice for students who want to explore their interests and gain some hands-on work experience before graduating from school. The highlights of the program are practical core courses, such as molecular biology laboratory, methods in biofermentation, and research project in biotechnology (half-year paid internship) which provides students with opportunities to do experiments by themselves and fully understand the background knowledge; a wide range of selected courses, such as business opportunities in engineering, genomics, molecular medicine, statistical analysis of high throughput biology experiments, and project management for professionals, which gives students many choices to select the field they want to further explore; ready access to professional career advisors; and the program always invites speakers from the biotechnology field to introduce their work and to give suggestions to students about their careers. In addition, Penn State has a student career service center which provides resume advice, position suggestions, and practice interview services.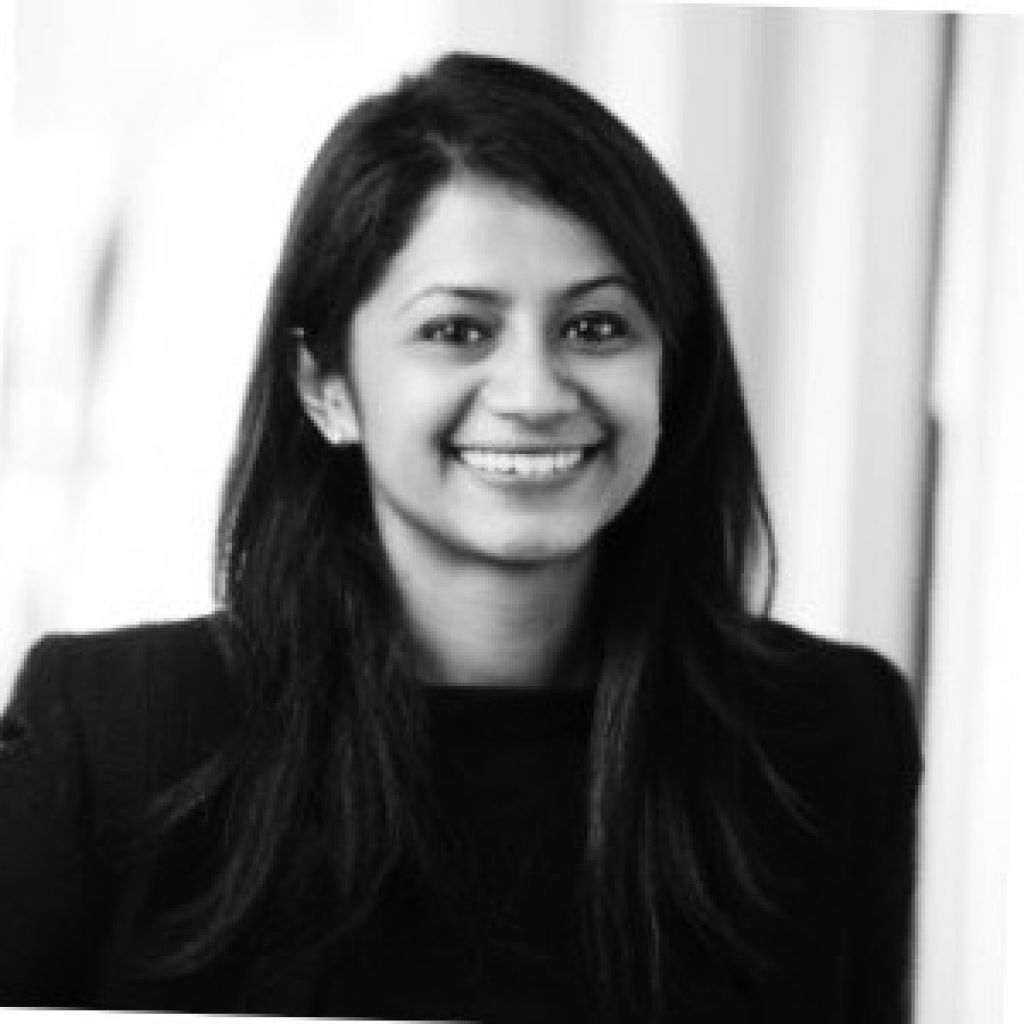 Malavika Kannuswamy, Class of 2011
Joined Achaogen
The Master of Biotechnology program at Penn State is highly interdisciplinary, allowing students to gain a strong foundation in core science as well as focus on legal, management, and entrepreneurial aspects of biotechnology. In my opinion, the best part of this program is the six-month internship (co-op) period where I had the opportunity to apply scientific knowledge and technical skills in a real-world research and development setting. As part of one of my courses "Current Trends in Biotechnology" I had the opportunity to network with scientific officers, CEOs, and venture capitalists from the biotechnology industry. Interaction with top management people helped me prepare for a career in this field. I would strongly recommend this program to aspiring professionals in the biotech industry.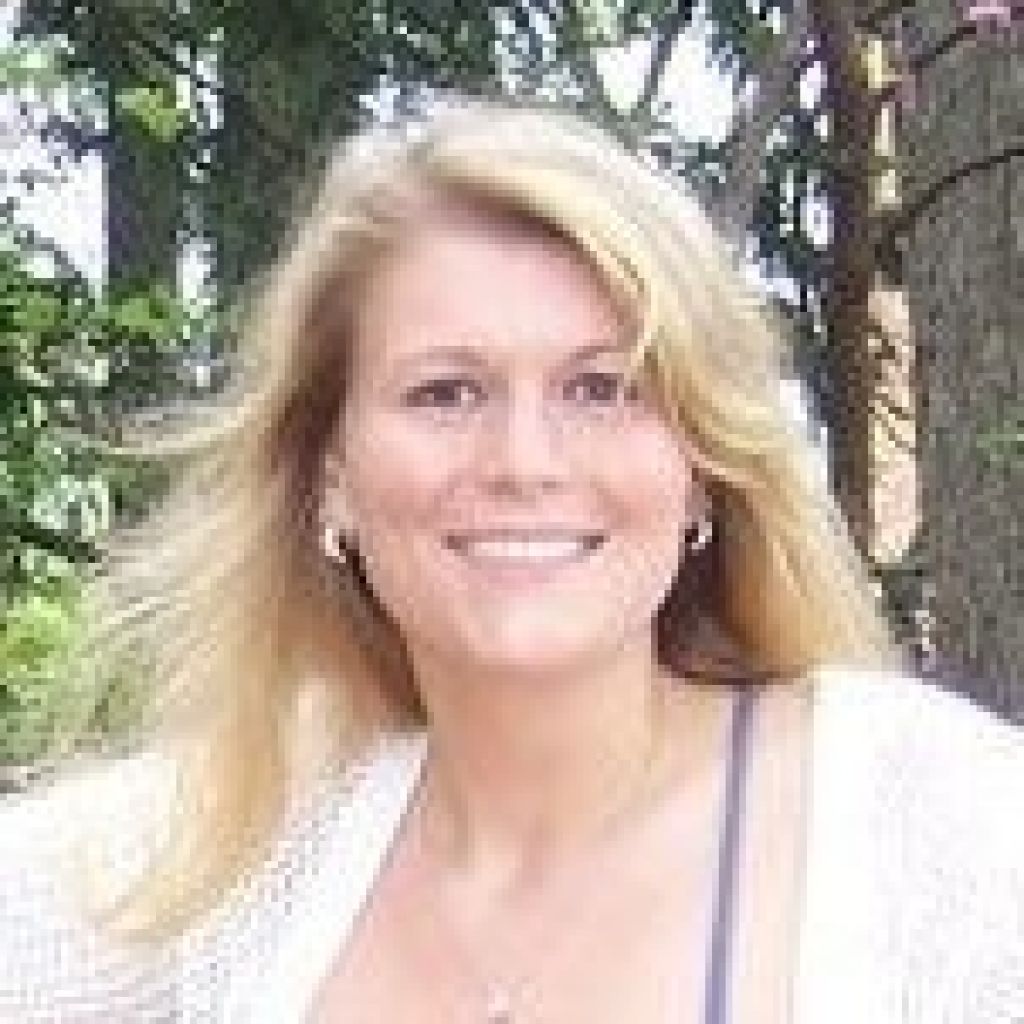 Courtney Bowerman, Class of 2010
Joined DuPont
After earning an undergraduate degree in biochemistry and molecular biology from Penn State, I knew that I wanted to continue my education and earn a graduate degree. Throughout my college experience I thrived in laboratory-related courses, and this led me to pursue a degree in biotechnology to further develop my technical skills. The Penn State Master of Biotechnology program was very appealing to me because it offered an integrated co-operative experience in industry. Enrolling in the program was the best decision I ever made. The courses were challenging and I learned new in-depth technical skills. These skills make troubleshooting in the laboratory possible, and it was this particular aspect of the training that gave me an edge over my competition for positions in industry. The Master of Biotechnology program also allows students to take a variety of electives, so that they may focus their education on a particular career goal. For me, that goal was to have a laboratory career in industry. I now work for DuPont as an associate investigator, and I credit the Penn State Master of Biotechnology program with preparing me to not only meet by career goals, but to excel in them as well. I would highly recommend this program to anyone who would like to pursue a career in any aspect of biotechnology.
Kyle Elkin, Class of 2009
JoinedBioforsk, Oslo, Norway
Coming into the program I had a basic idea about the material and what I thought biotechnology was. After leaving the program I have a much better and broader understanding, and I feel like I can communicate on a professional level with people from many different fields...I have nothing but good things to say about how this program has prepared me for a comfortable start into industry.
Zachary Detwiler, Class of 2010
Joined Merck
It's a great program. Joining it was one of the best decisions I've made. It definitely taught me how to be more professional and a better overall scientist.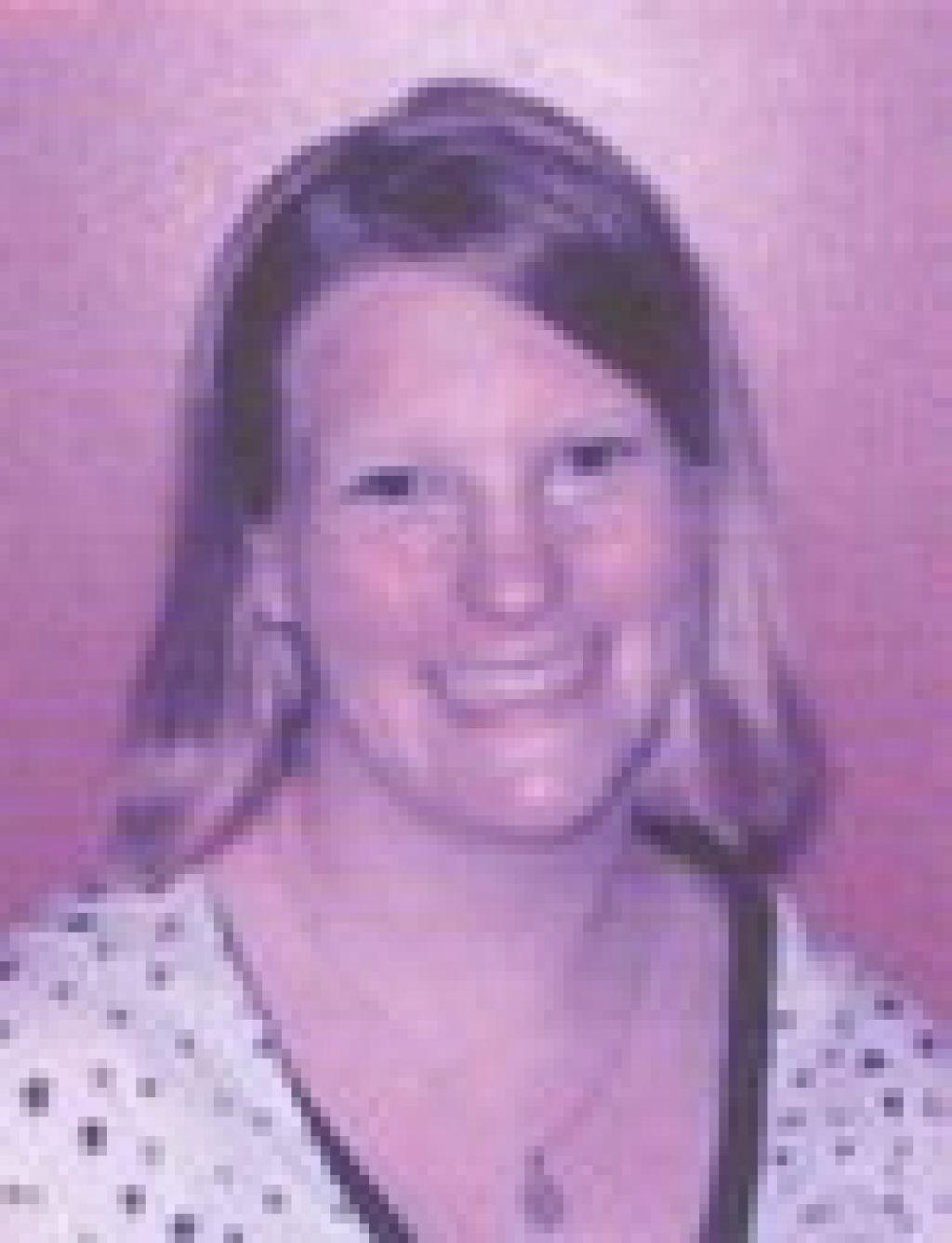 Gwynne Roth, Class of 2007
Joined Digene
Penn State's Professional Master of Biotechnology degree program is one of the most unique Master's programs out there. The most striking thing that made me choose this program was that I could tailor it to what I was interested in; so it is good for anyone that wants to learn more about the business side, or focus on a particular field of research. Even though the coursework was very demanding, it allowed me to learn better time management while being immersed in as much as I could during my short stay at Penn State. I was able to take some rather obscure and cutting edge classes that I may not have been able to get anywhere else. The program is truly hands-on and the director works hard to ensure you get the most out of the degree while you are there and prepares you for your future out in industry. I thoroughly enjoyed my experience both in class and at my off-campus internship.
The internship is another aspect that made me choose this program; it allowed me to get my feet wet before graduation and better ascertain the skills I acquired during my training. This program enabled me to be more marketable to employers and allowed me to see the potential I could bring into the work place.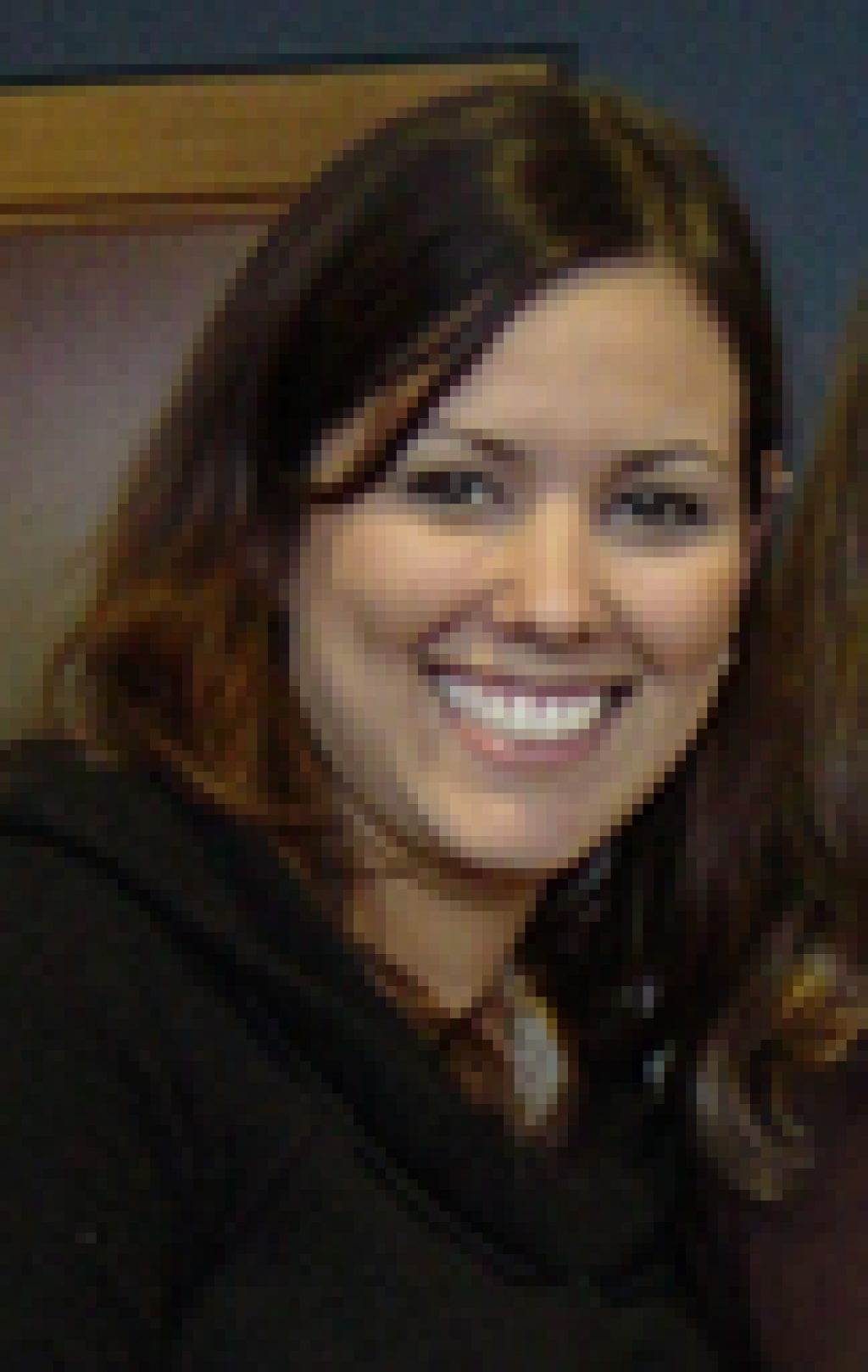 Omayra Hernandez, Class of 2006
Joined Diosynth
The Master of Biotechnology program has been one of the most rewarding experiences in my life. This program helped me to get a higher degree of education on the exact same field I wanted to develop as a professional. This provided me the opportunity to become a more competitive candidate for jobs in the Biotech industry. The hands-on and the well-rounded program make the experience worthwhile all around. I recommend this Master's program to any one who wants to be a professional in the Biotech industry and doesn't wish to pursue a PhD in the academic field but feel the need for a higher education level to get ahead on their professional careers. The experience is doubly enriching for me as I was given the opportunity to complete the Integrated BS-Master's program helping me get an early head start on my career.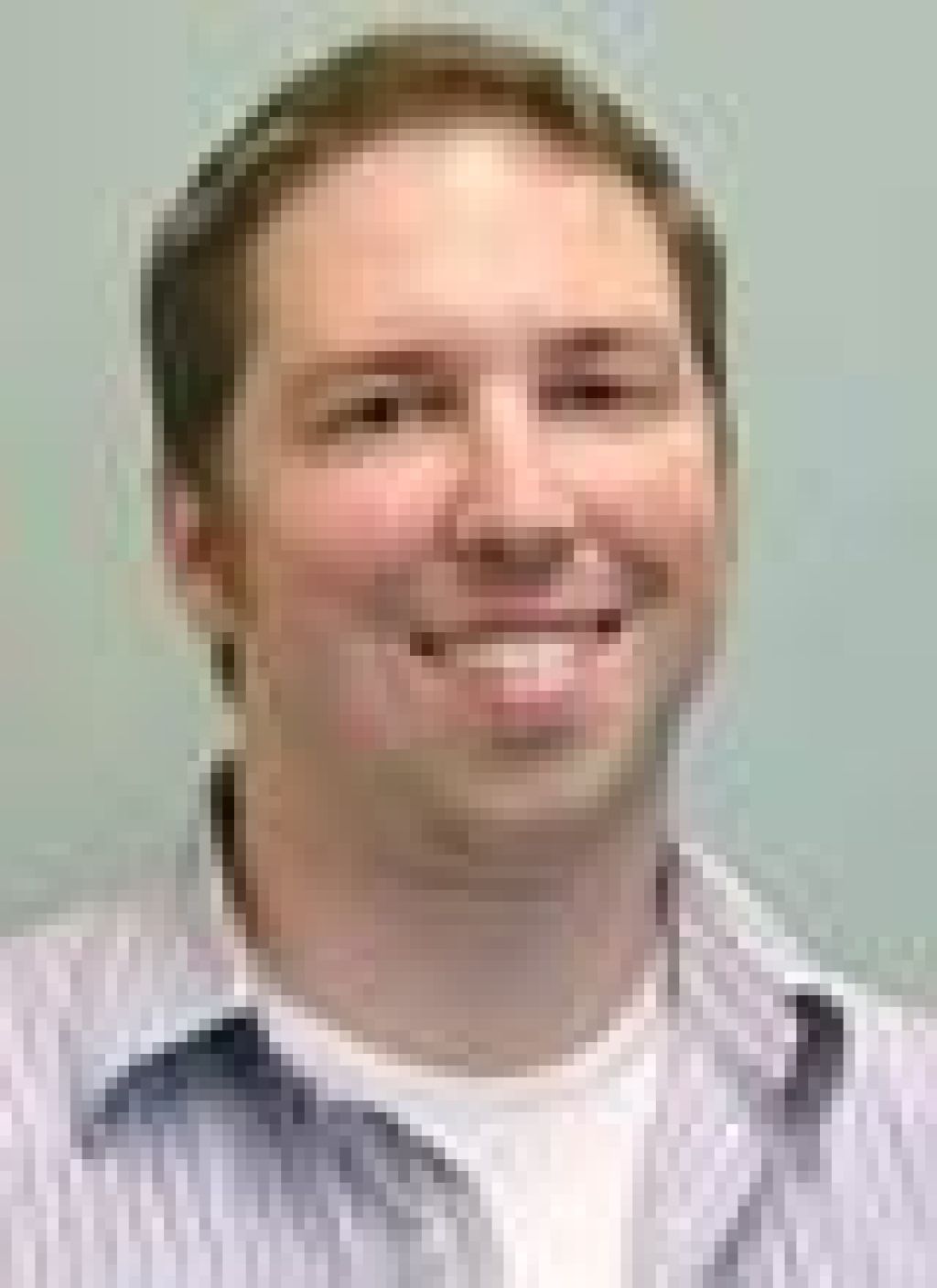 John Sayler Coon, Class of 2006
Joined Abbott
The Professional Master in Biotechnology program was a very positive experience for me. I enjoyed the course work very much and really appreciated the flexibility in the program to pursue one's own interests. I particularly liked that the program touched on all the many different aspects of biotechnology. While the program was very intense, I appreciated the accelerated nature of the program and that it focused on techniques and knowledge directly applicable to working in industry. I found the program to be very hands on, which was fun, considering Penn State's excellent facilities. The Master of Biotechnology program has allowed me to advance my career quickly and effectively. I would definitely recommend this program to anyone who is interested in the changing world of biotechnology.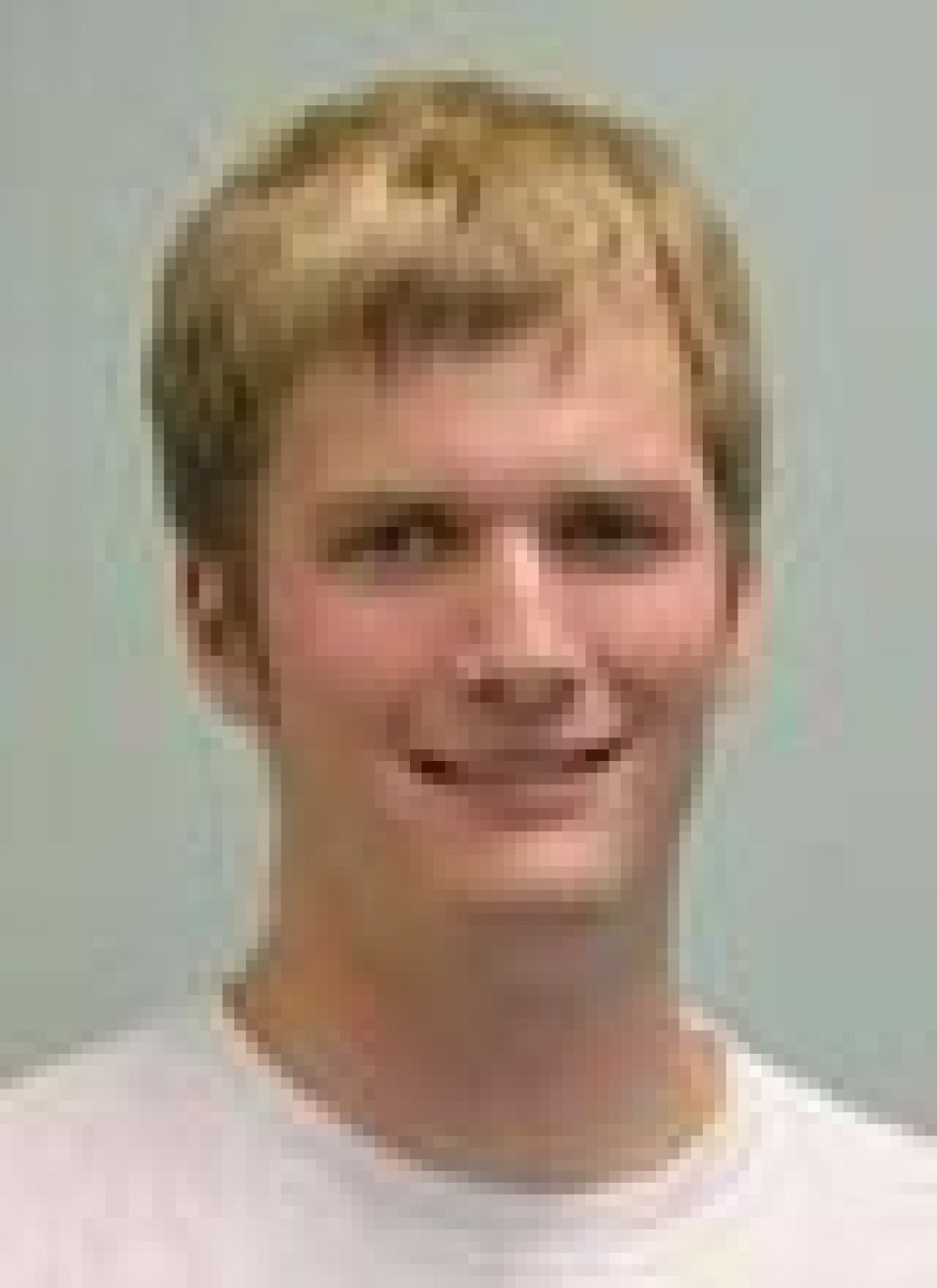 Jesse Knaub, Class of 2006
Joined Global Biologics Supply Chain (Centocor, Johnson & Johnson)
Going into the Masters of Biotechnology program, I had known little about the breadth of the biotechnology industry. Even now, I do not have a full grasp of how this industry affects our lives every day. However, this program has given me the opportunity to see many different areas in this multi-faceted field. The courses that I took during the two semesters on campus gave me exposure to many skills that are highly sought after in industry and the available elective credits allowed me to partially tailor my education to my professional interests. Additionally, the six-month co-op allowed me to apply what I had learned on campus to a real world setting. I would highly recommend this program to anyone who is interested in getting a jump-start into a industry career in biotechnology.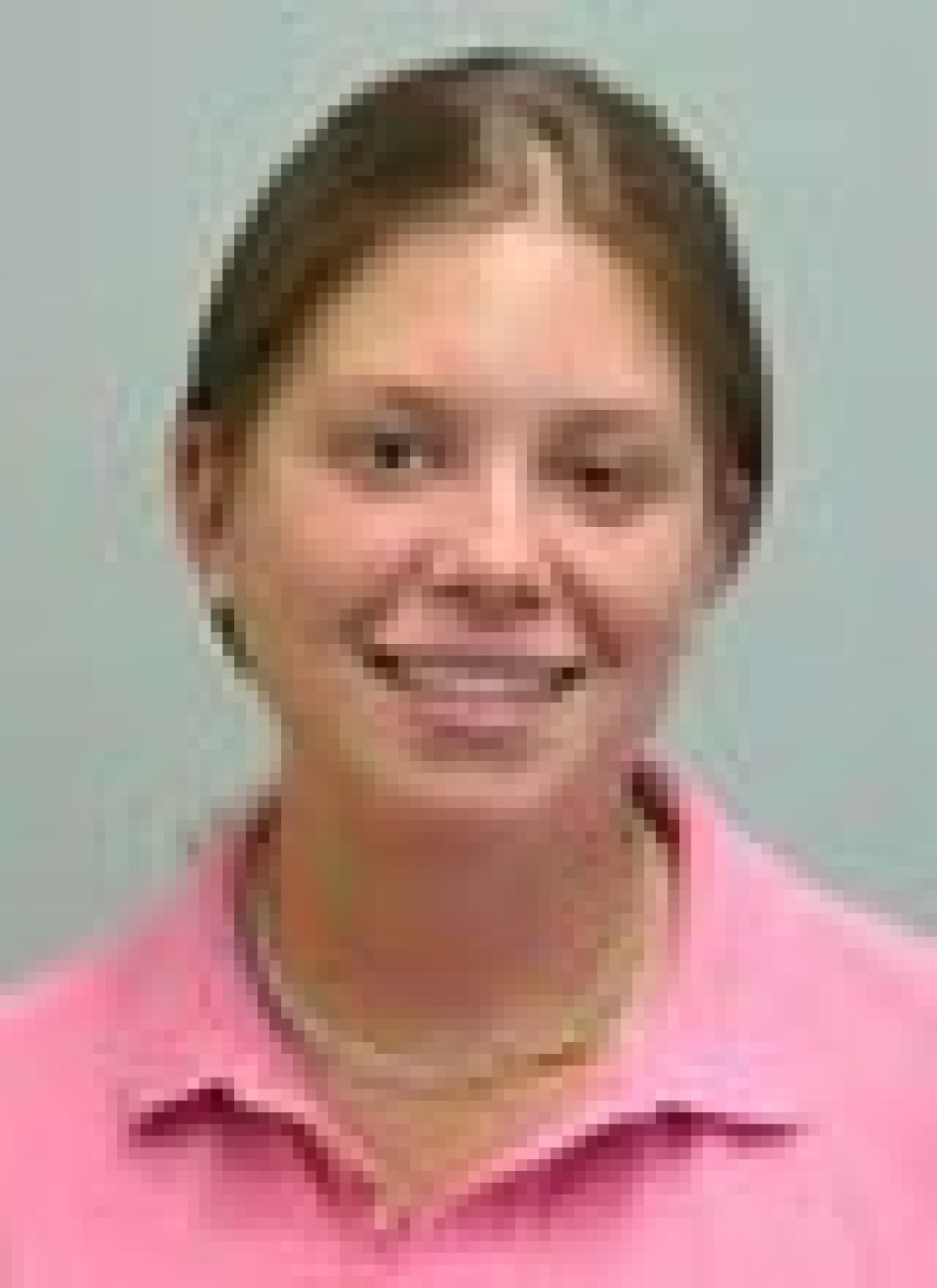 Kimberly Rill, Class of 2006
Joined Agilent Technologies
The Master of Biotech program allowed me to explore every characteristic of biotechnology that I was interested in. From learning exceptional laboratory skills to improving my research writing skills the program allowed me to gain real world experiences and expand my knowledge base. The flexibility of the program allowed me to tailor my course work toward topics that interested me. I had many different course choices that included business, ethical, social, legal, and research. The program opened the doors to a number of biotechnology careers and made me very marketable to employers.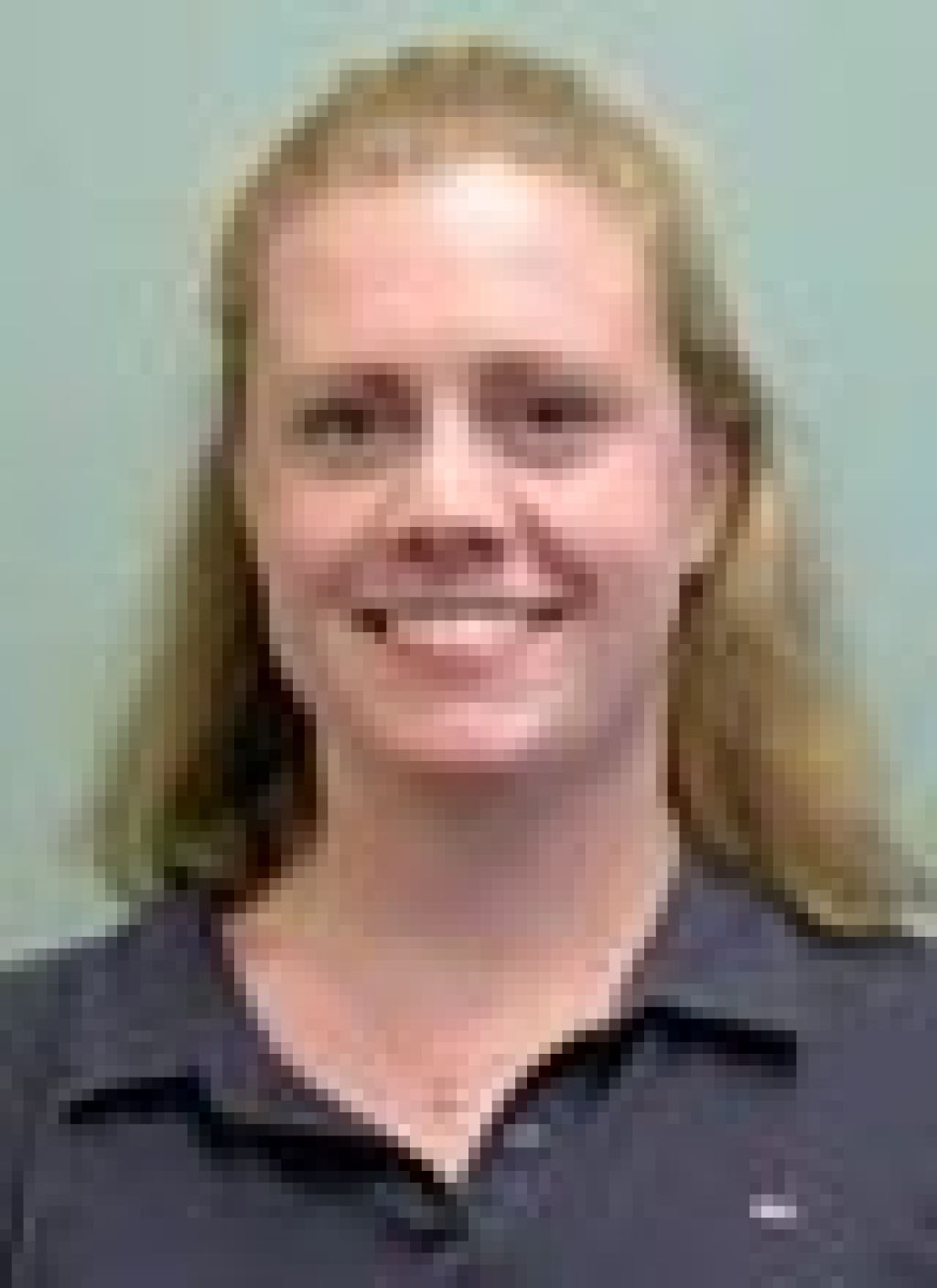 Sarah Geiger, Class of 2006
Joined GlaxoSmithKline
I was first attracted to the brevity of the Masters of Biotechnology program. After working in industry for a year, I did not want to leave for very long. This program allowed me to go back into industry before graduating and gave me a great deal of experience in the process. I feel as though the laboratory rotations and all of the laboratory courses will help me to excel in the future. By being exposed to numerous techniques has been very beneficial, I would feel comfortable walking into a laboratory and being able to perform most techniques. Because of my experience in this program I also feel very confident that I am now able to try new techniques and understand them readily.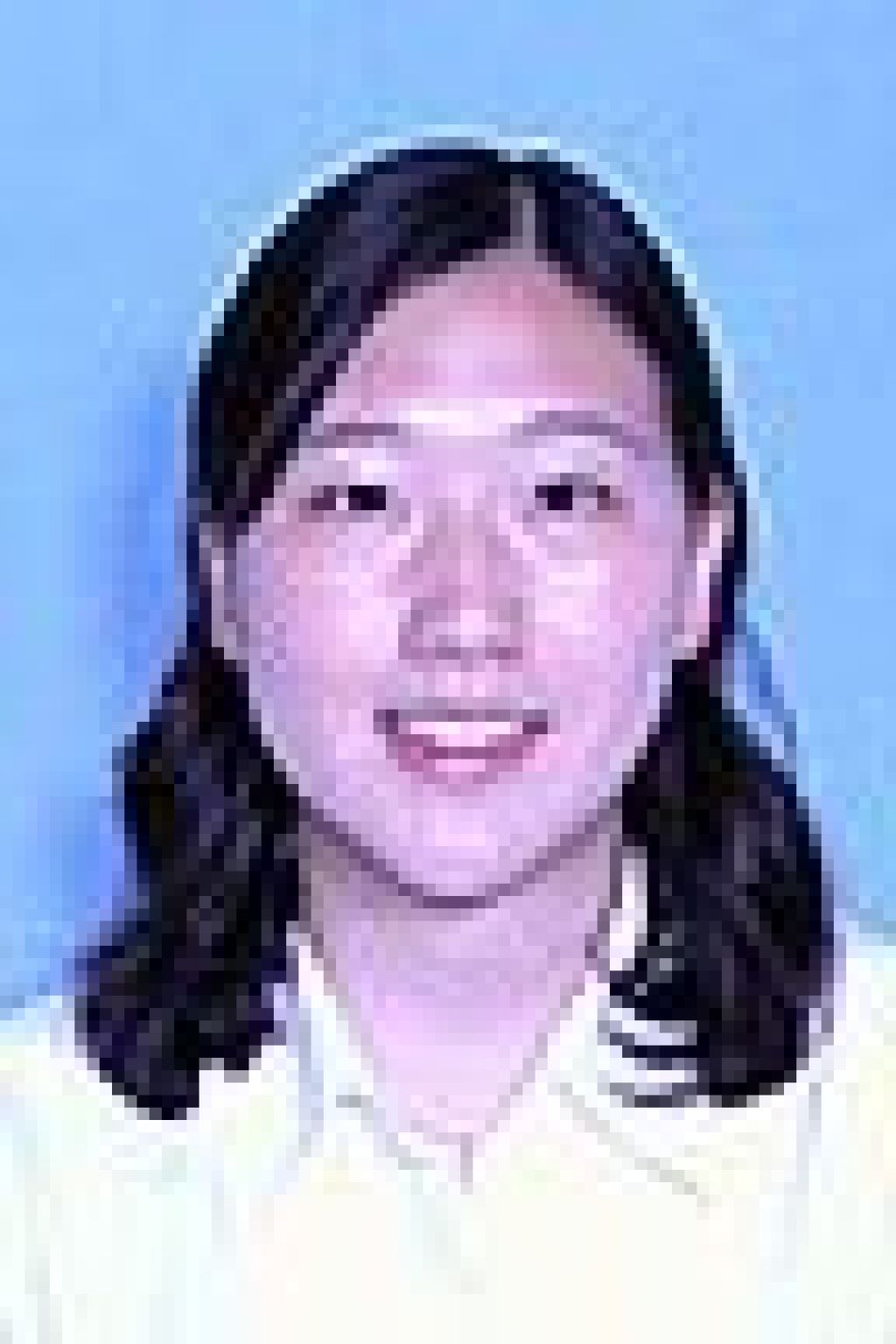 Seung Yeon Lee, Class of 2005
Joined Cold Spring Harbor Laboratory
The MS Biotechnology program provided me the opportunity to gain hands-on training in a variety of laboratory settings through intensive course work, laboratory rotations, and an internship experience. The program also exposed students to gain a deep understanding of the real-world biotechnology field by examining current issues. It is an excellent program for students who want to consider a variety of career options in the field of biotechnology. Thank you all for your hard work!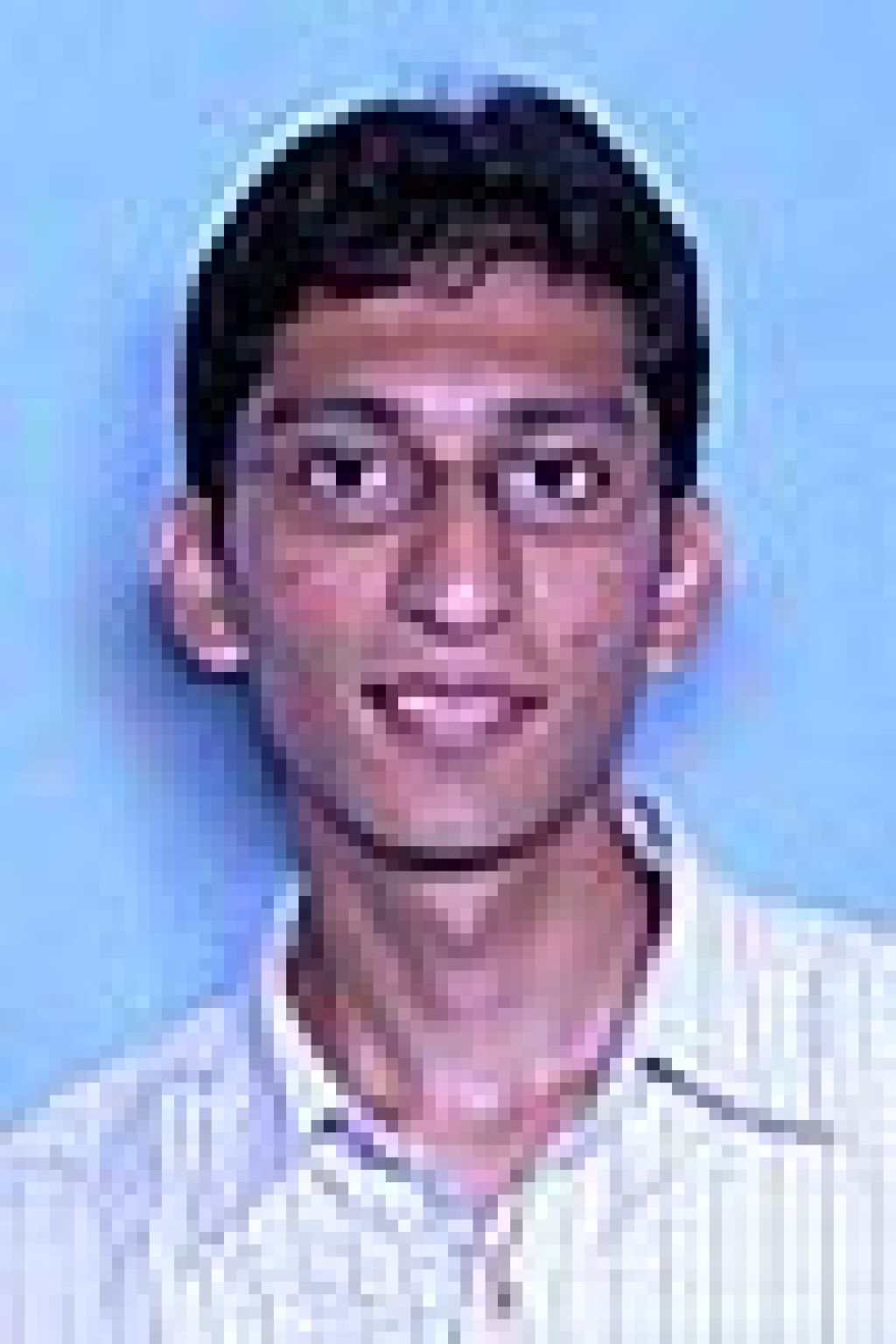 Pratik Patel, Class of 2005
Joined GlaxoSmithKline
The attention and opportunity we get in this program is like no other and working in the real world makes you realize this. There hasn't been an instance at my job where I felt that a certain lab technique was unheard of. I was prepared to learn further, knowing I could do it with ease. That's how I was prepared to face the real world.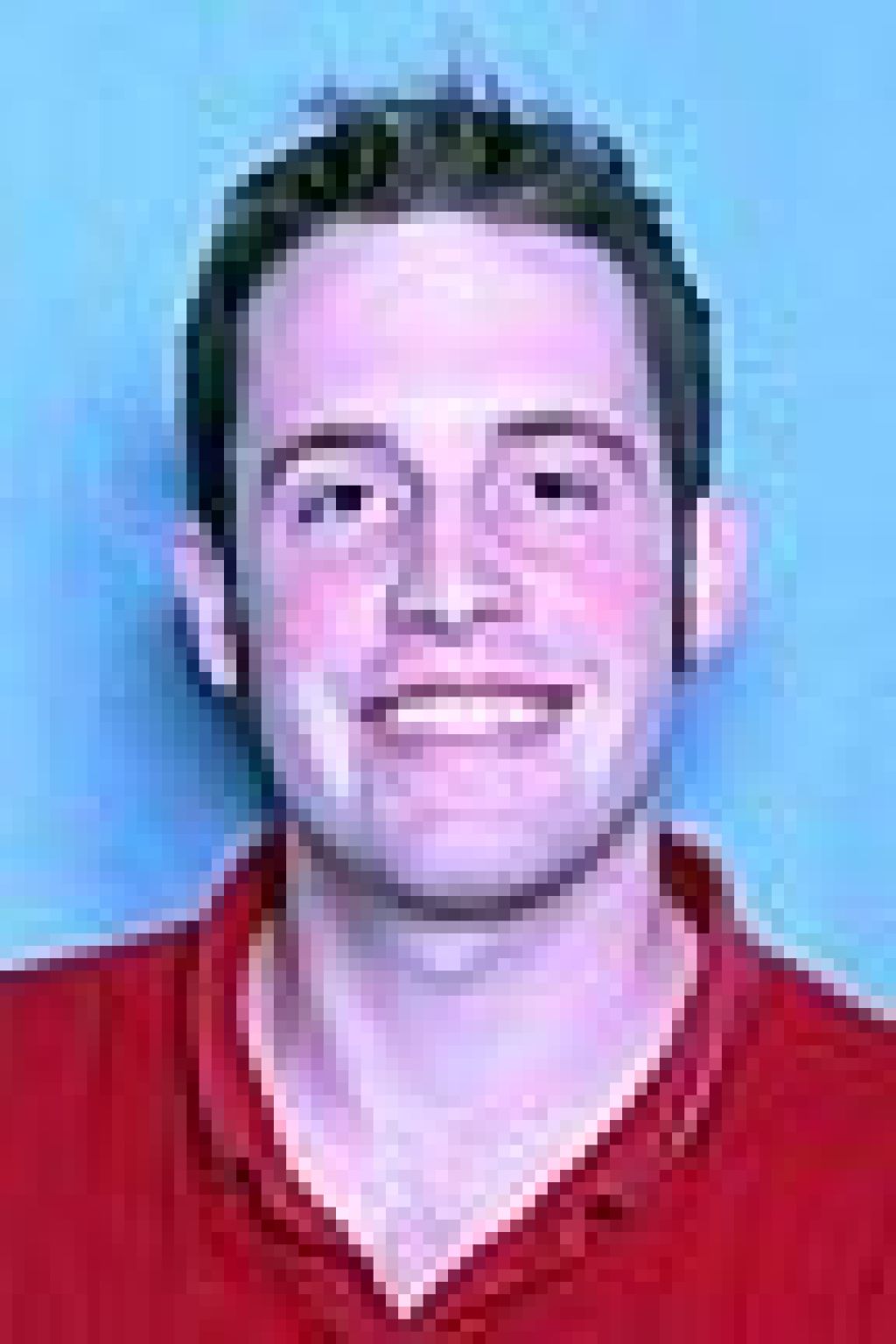 Doug Heidelberger, Class of 2005
Joined Penn State's Hershey Medical School
The Master of Biotech program has not only prepared me with the laboratory skills needed to excel in the research profession but has given me the tools to effectively interpret results. Due to the flexibility within the program I was able to tailor my experience to a career in medical research. Whether you are interested in the law, the business or the research side of biotechnology, this Master's program allows you to explore all aspects and decide which one suits you best.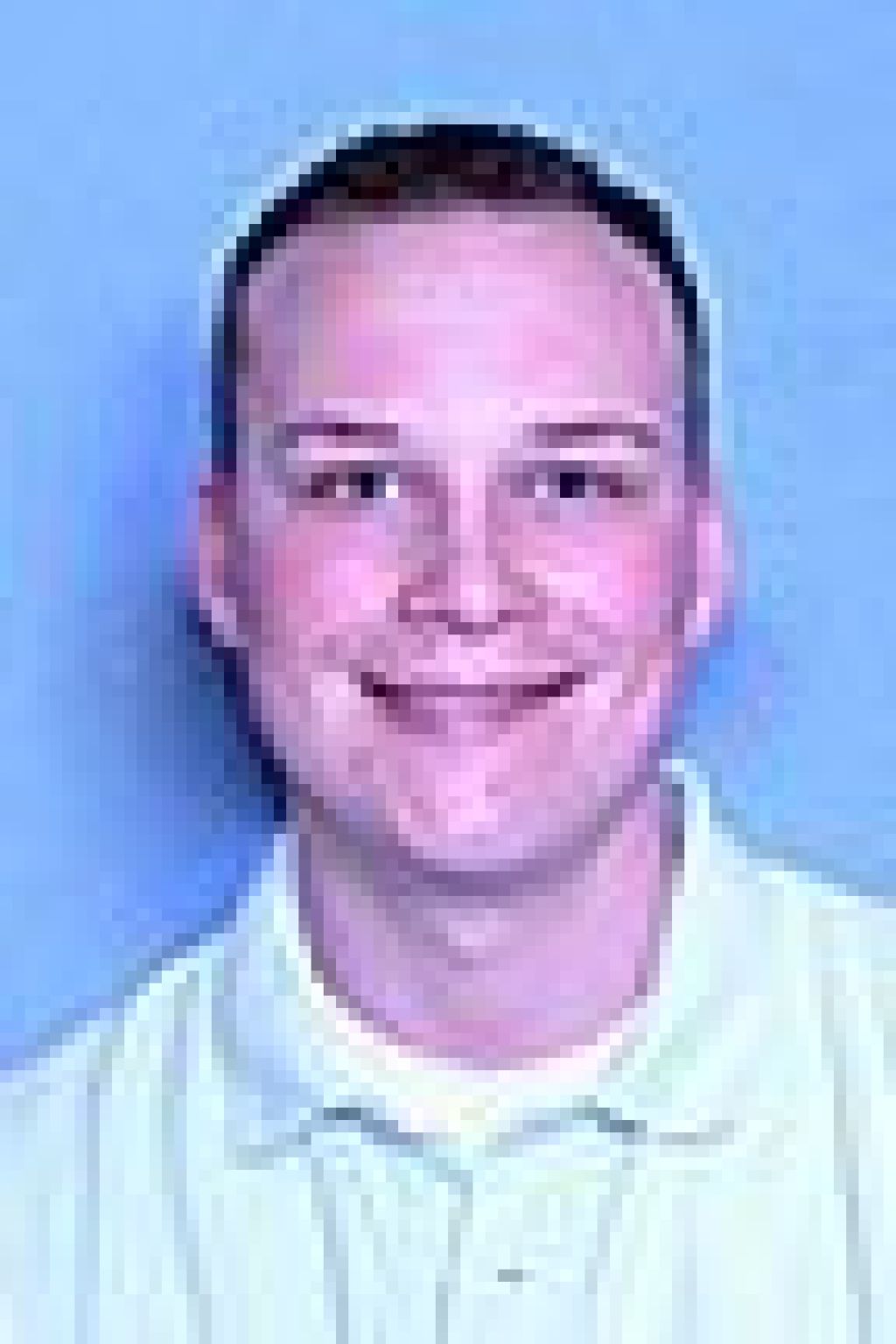 Bradley Heidrich, Class of 2005
Joined GlaxoSmithKline
This program has been the best thing that has ever happened to me educationally and professionally. I feel so very prepared for the future.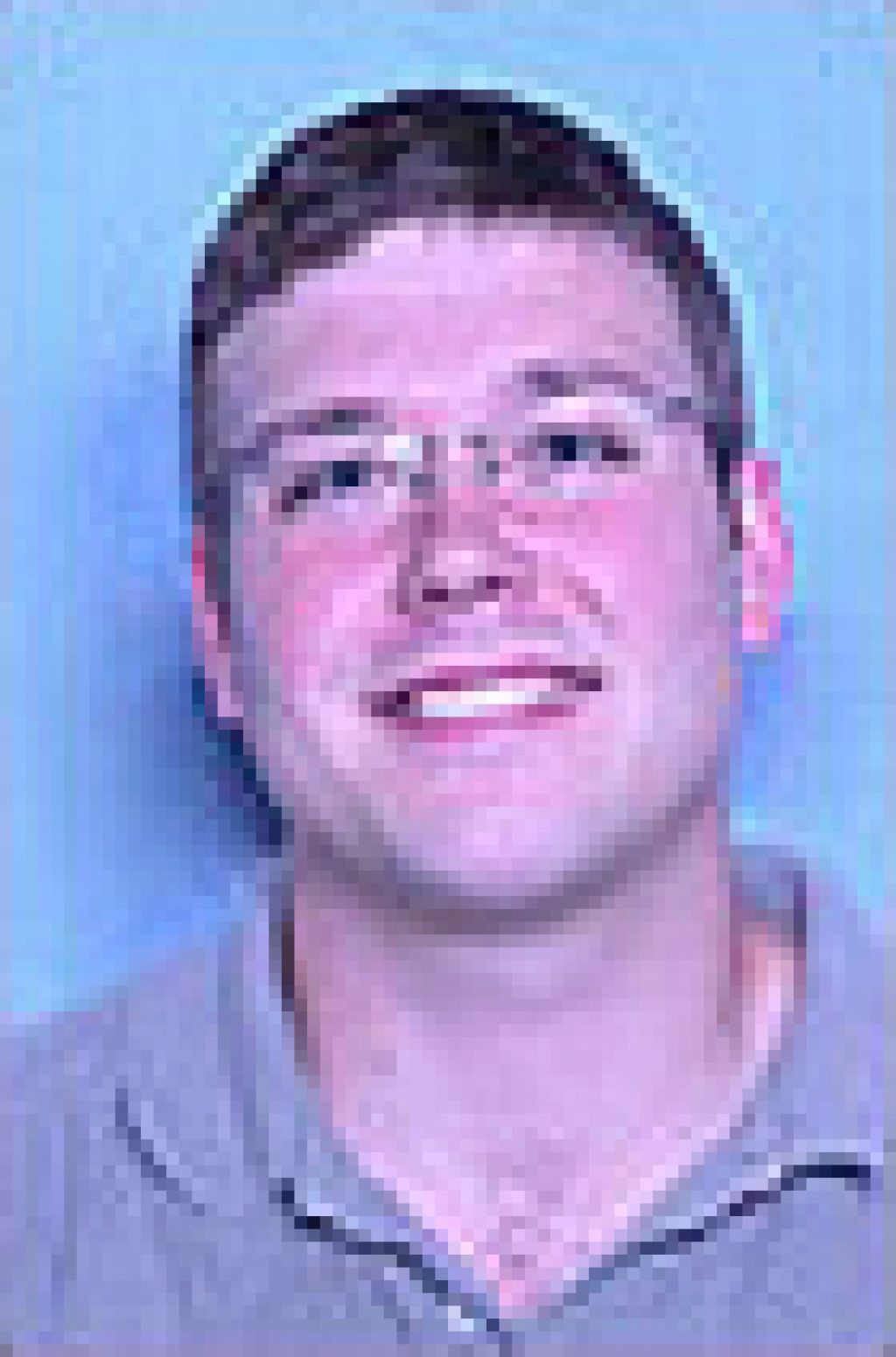 Christopher Babic, Class of 2004
Joined U.S. Patent and Trademark Office (USPTO)
Completing the Master of Biotech program at Penn State was the best decision I have made in my academic/professional career. The program provides not only the opportunity for extensive, cutting edge scientific training, but also the opportunity to examine the legal, social, and economical sides of biotech. My experience in the program has given me a well-rounded knowledge of the scientific world, as well as marketable skills that are invaluable to anyone entering the field of biotech. I would highly recommend this program to anyone, including non-science majors, thinking of a career in the field of biotechnology.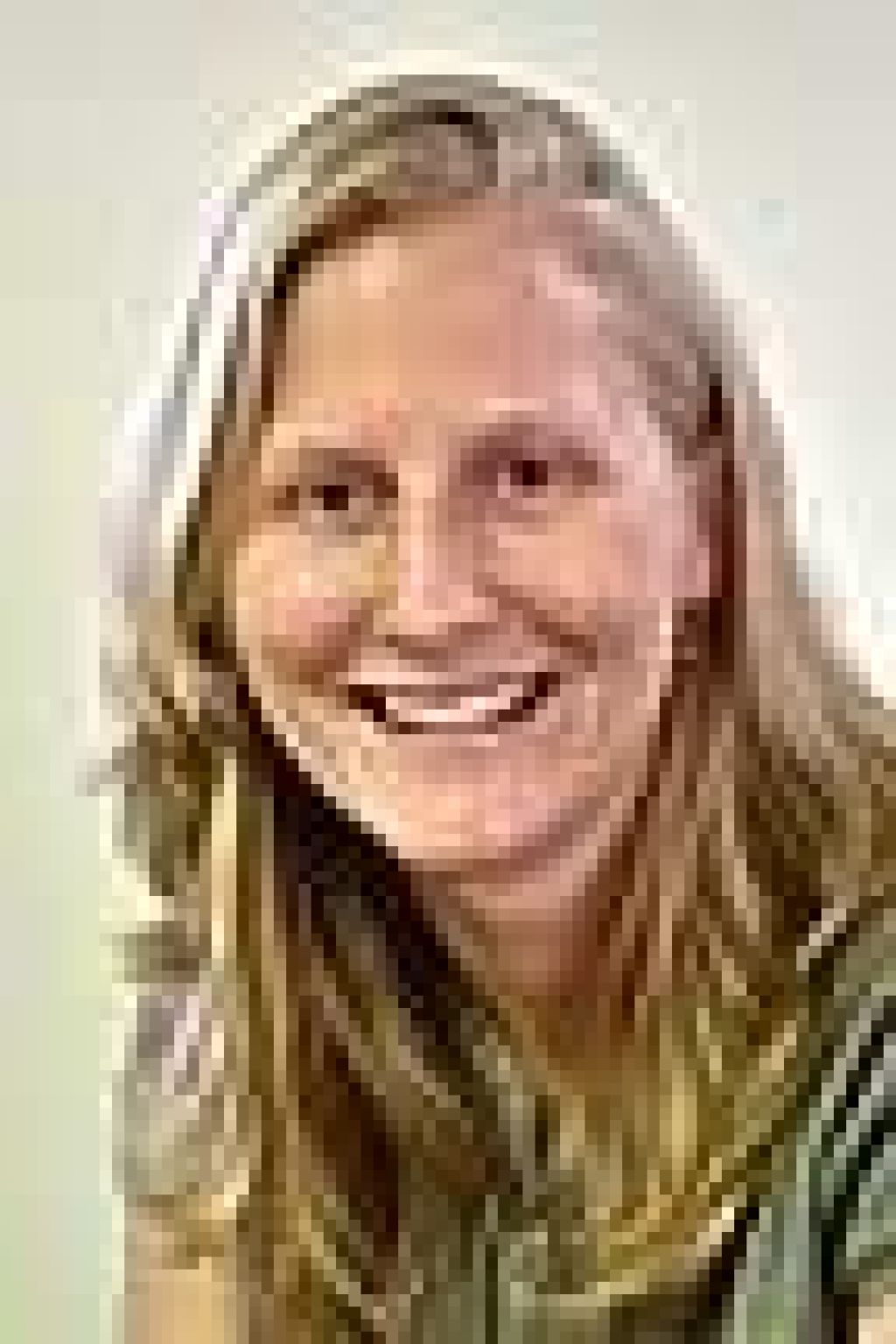 Rachel (Schuster) Moore, Class of 2004
Joined Bristol Myers Squibb
I came to the Biotechnology program after working for two years at an Environmental Consulting Firm as a Research Associate. I enjoyed my job very much but wanted to pursue other career interests as well. I was not at a point in my life where I wanted to invest an additional 3-5 years to earn a MS or PhD. I found the MS Biotechnology program at Penn State and saw the curriculum focused on many topics I was interested in and included an industry internship which I found to be a huge advantage. The program was quite intensive and covered a broad range of material in a short amount of time. I felt the program was perfectly fit for someone like me who needed to supplement her background knowledge to move into a better-suited career. I saw the skills gained from the program put to use daily during my internship and was hired on full time as a Research Associate at the end of my co-op. I am thankful for the opportunities this program has opened up for me.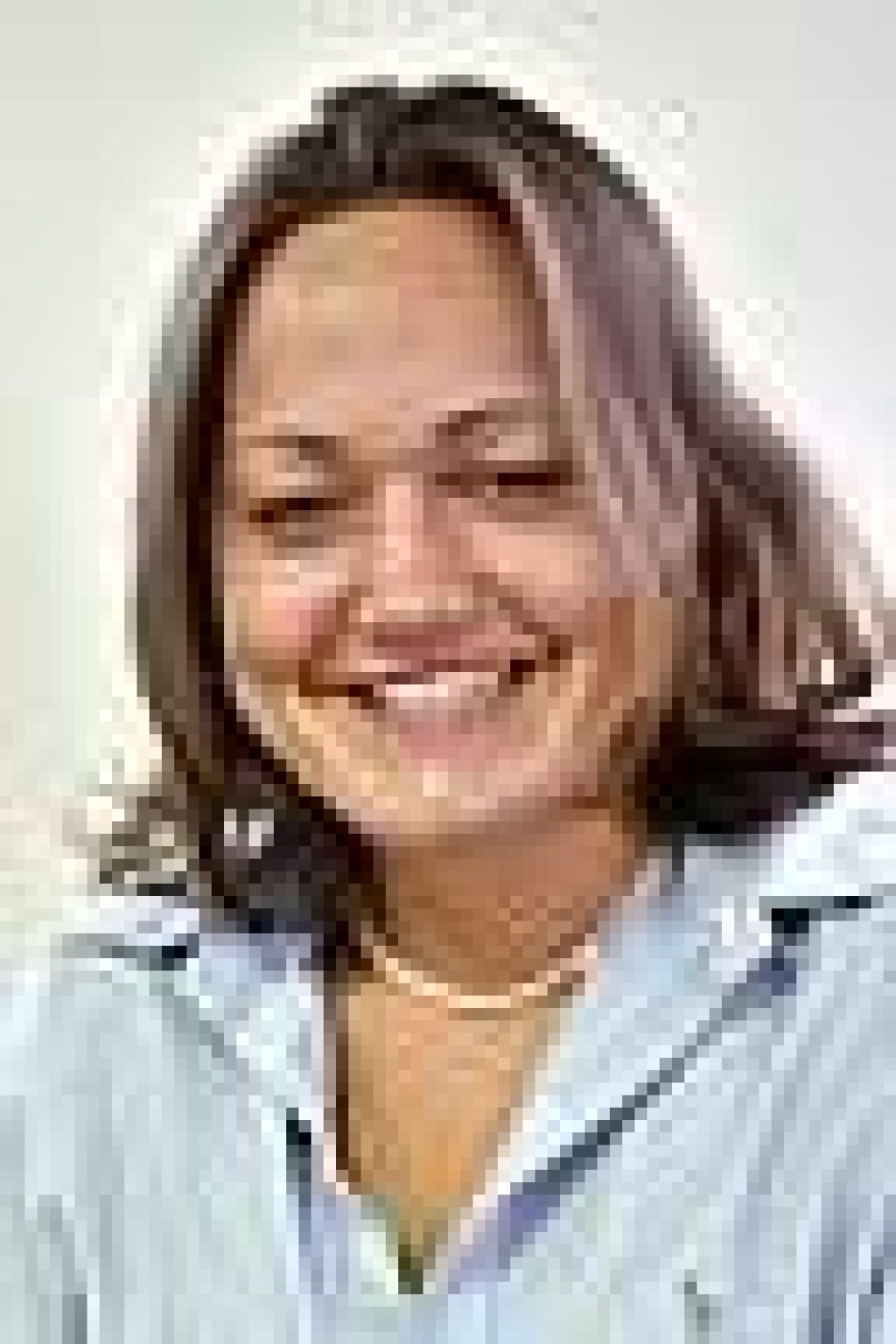 Julie Guill, Class of 2004
Joined Accenture
The Master of Biotechnology from Penn State is [a] hot commodity for a career in today's fast paced Biotechnology industry. By incorporating social, ethical, legal, and business related issues in discussion-based courses guided by leaders in the industry and hands-on biotechnological research techniques, this degree is both unique and priceless. A broad array of opportunities awaits you upon graduation. Whether you want to further your education, go into research, project management, business, legal work, or a consulting position in the Biotechnology and Life Science fields, this degree provides you with tremendous flexibility to the multitude of opportunities available. The education you receive from Penn State with a Master's degree in Biotechnology is competitive in today's global market. Penn State stands above the rest in providing such a marketable degree for a career in biotechnology!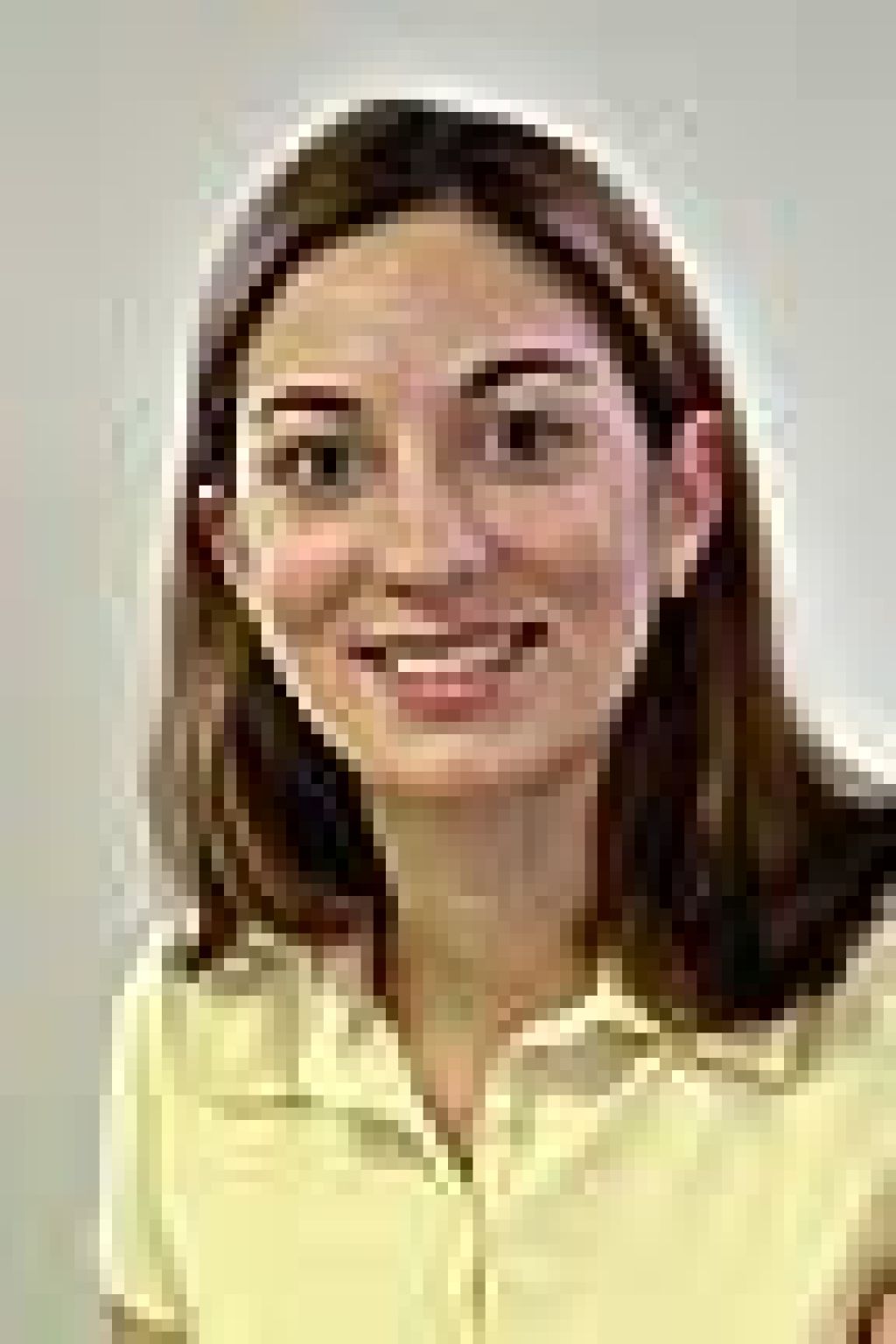 Katie Kitsopolous, Class of 2004
Joined Research Triangle Institute (RTI International)
The accelerated program at Pennsylvania State included extensive laboratory training as well as colloquium about the industry itself which allowed me to learn not only the current research techniques, but the current trends and issues involving pharmaceutical and biotechnology companies. The program also allowed for a variety of elective courses and laboratory rotations where I experienced a broad spectrum of subjects within the biological sciences and many new technologies currently used in the industry. These experiences, along with the opportunity to take MBA courses within the degree program, have given me the skills I needed to excel at my current position as a molecular biologist and inspired me to explore new opportunities in the business side of the biotechnology field.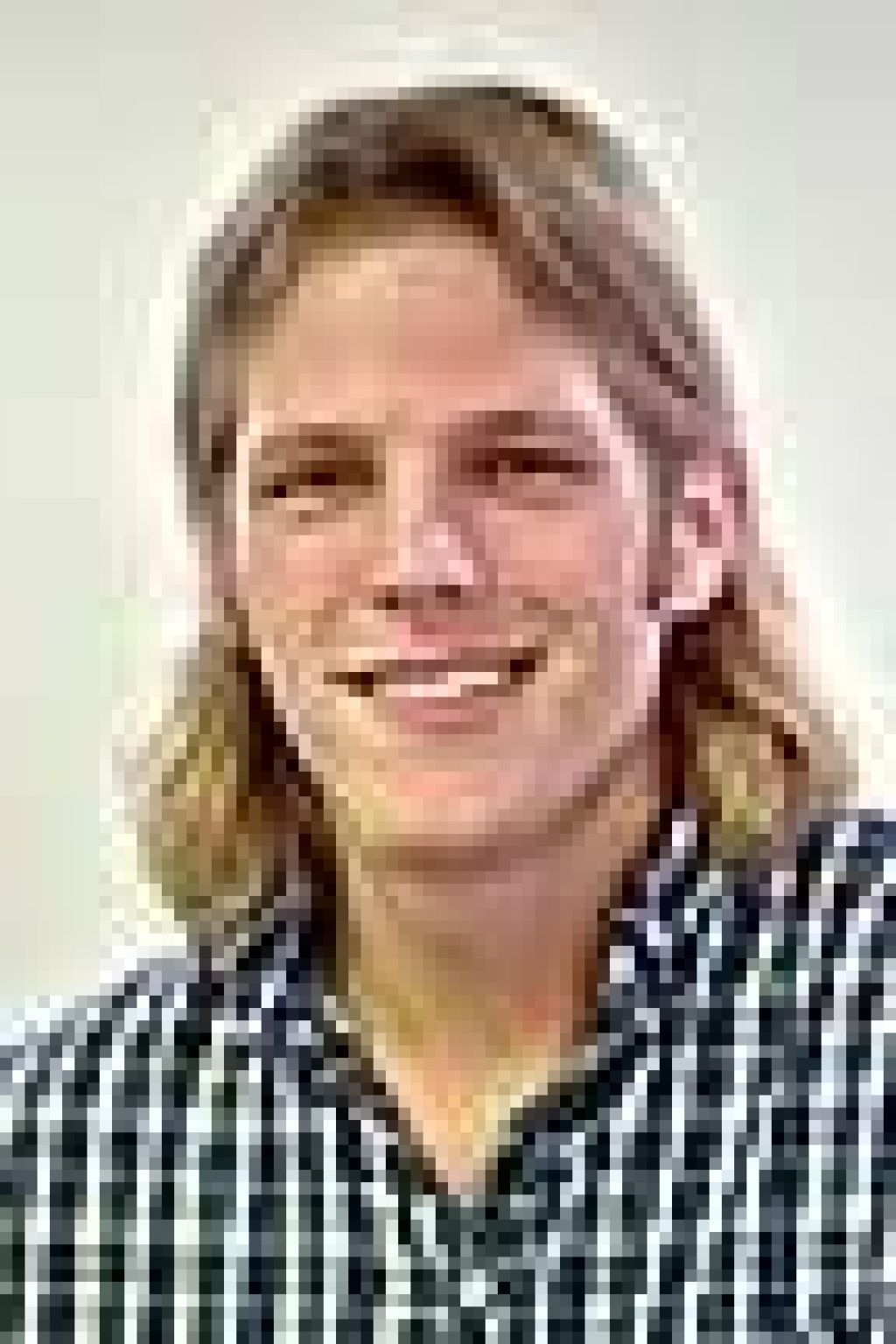 Matthew Budura, Class of 2004
Joined Human Genome Sciences
As a Penn State undergrad, I looked at several other programs to continue my education. After looking at the alternatives, I decided to stay at Penn State and enrolled in the MS. Biotech program. The program was attractive because it was shorter than most and provided an internship in industry which is vital for networking for future jobs. I chose to do my internship in Germany and the Coop office was very helpful in helping me fulfill this goal. I would say the program gave me a good grasp on a variety of topics, helping prepare me for a job as a researcher in the Biotech industry.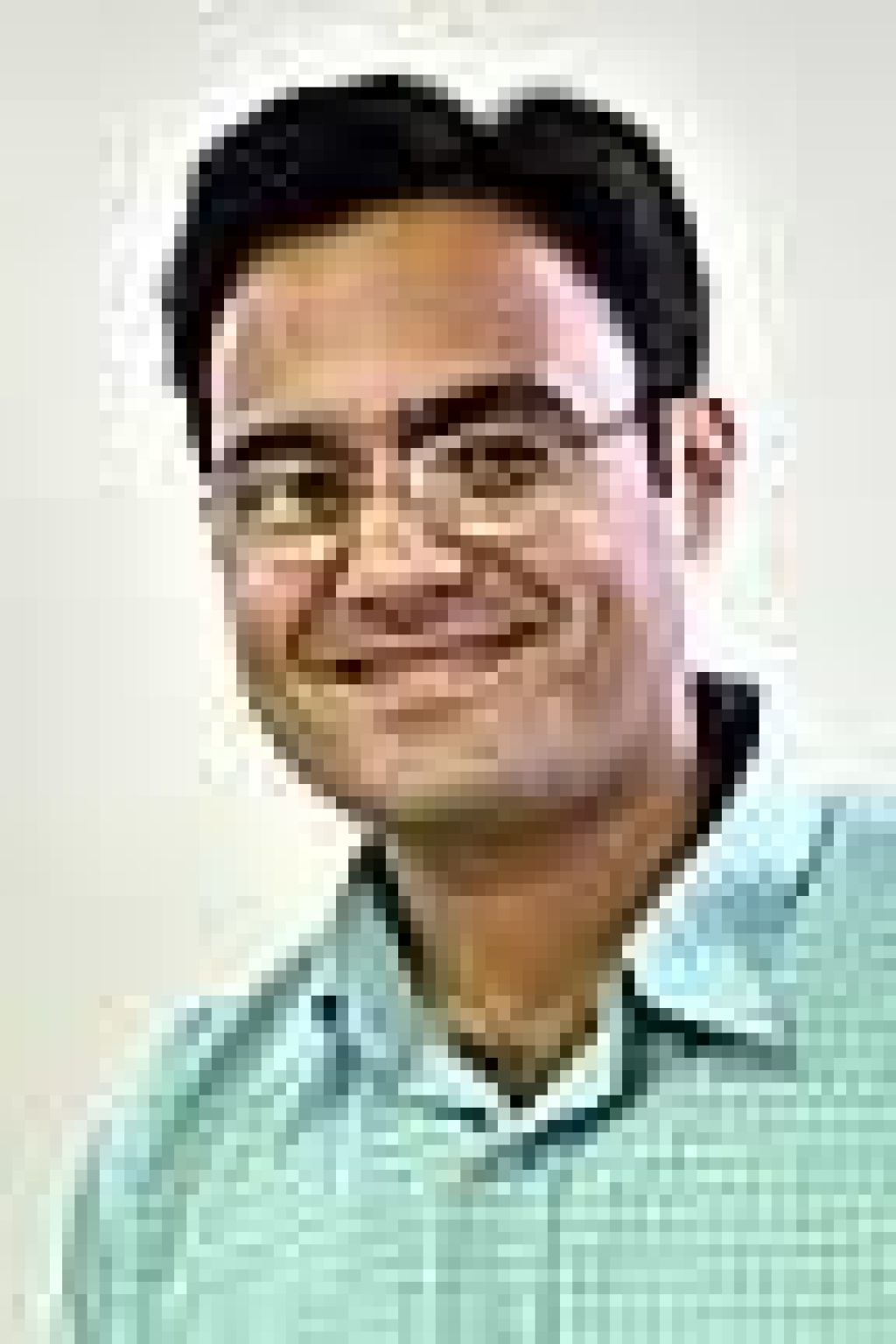 Samir Wadhawan, Class of 2004
Proceeded to the Ph.D. program in Bioinformatics at Penn State
I feel that it is good program to expose students with a Bachelor's Degree to various areas of Life Sciences and the careers that one can pursue in each of them. The program has a good mix of theoretical, laboratory and interactive courses. The students get a chance to informally interact with the successful personnel in both industry and academia, and explore various career opportunities. Another commendable aspect of the program is the summer-fall internship, which provides the students with an adequate work experience to aid them in finding placements after they graduate with their Master's. I feel this program is ideal for students who are at a starting point in their career, to enable them in making the right decision.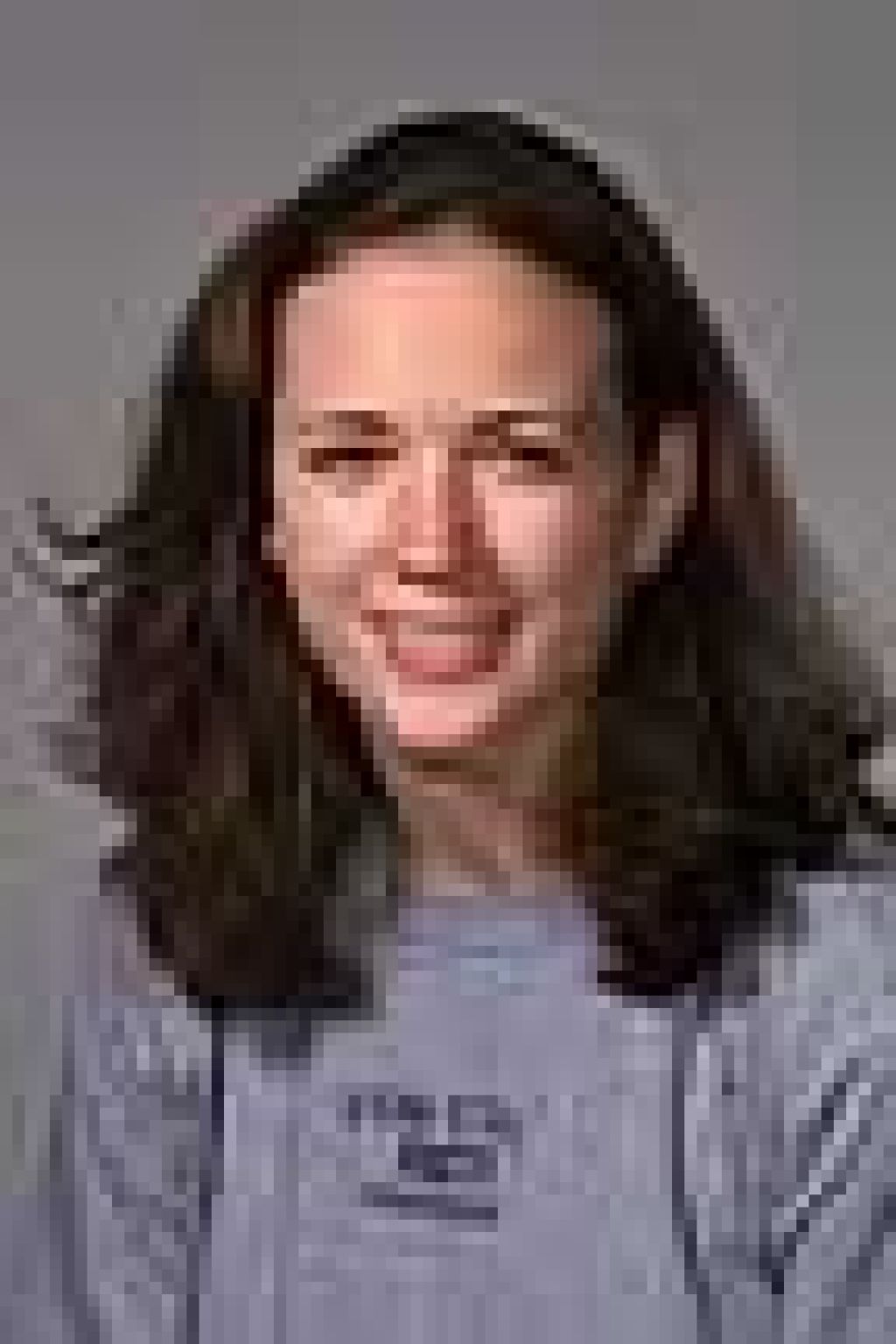 Melissa Cassel, Class of 2003
Joined Centocor (Johnson & Johnson)
The Master of Biotechnology program at Penn State gave me the opportunity to gain hands-on experience in research and technology that I would have never been exposed to in my undergraduate program at a small liberal arts university. With this hands-on training, I was able to land a Co-op position with Centocor, a Johnson & Johnson company, optimizing recombinant antibody expression systems for high-level production. I looked forward to graduation knowing that with the skills and work experience I have gained, I will be highly marketable in today's advancing biotechnology industry.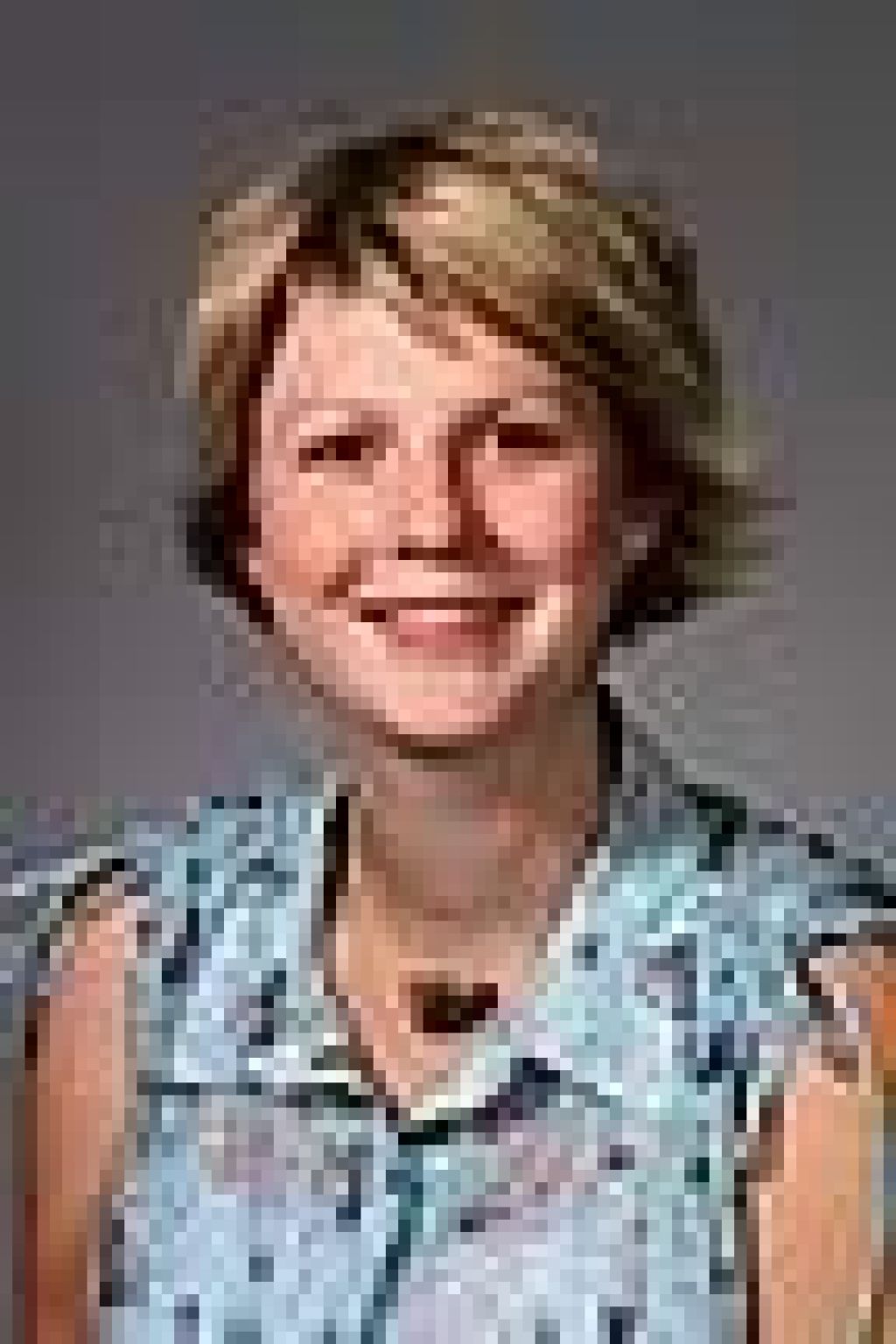 Laura Haunschild, Class of 2003
Joined Clinphone
I came to the Biotechnology program as an ecologist working in the pharmaceutical industry as a chemist. I felt my career was unfocused and not headed in the direction I wanted; I also knew my education, up to that date, was not sufficient to change my career path easily. What was additionally clear was that I enjoyed working in industry and did not want to take a long leave of absence from the workforce. I found the Master of Biotechnology program at Penn State and saw the curriculum focused on many topics I was interested in, allowed for an industry internship, and was intensive. All of these reasons made my choice quite easy to return to school at Penn State. While there, I was quite challenged, because the program was molecular and microbiology focused, subjects that I had not for some years visited. I felt the program was perfectly fit for someone like me who needed to supplement her background knowledge to move into a better-suited career. I saw the new skills put to use daily during my internship and knew that I will be very well-suited for a job in biotechnology. I am very thankful for the preparation and all I achieved through my hard work at Penn State.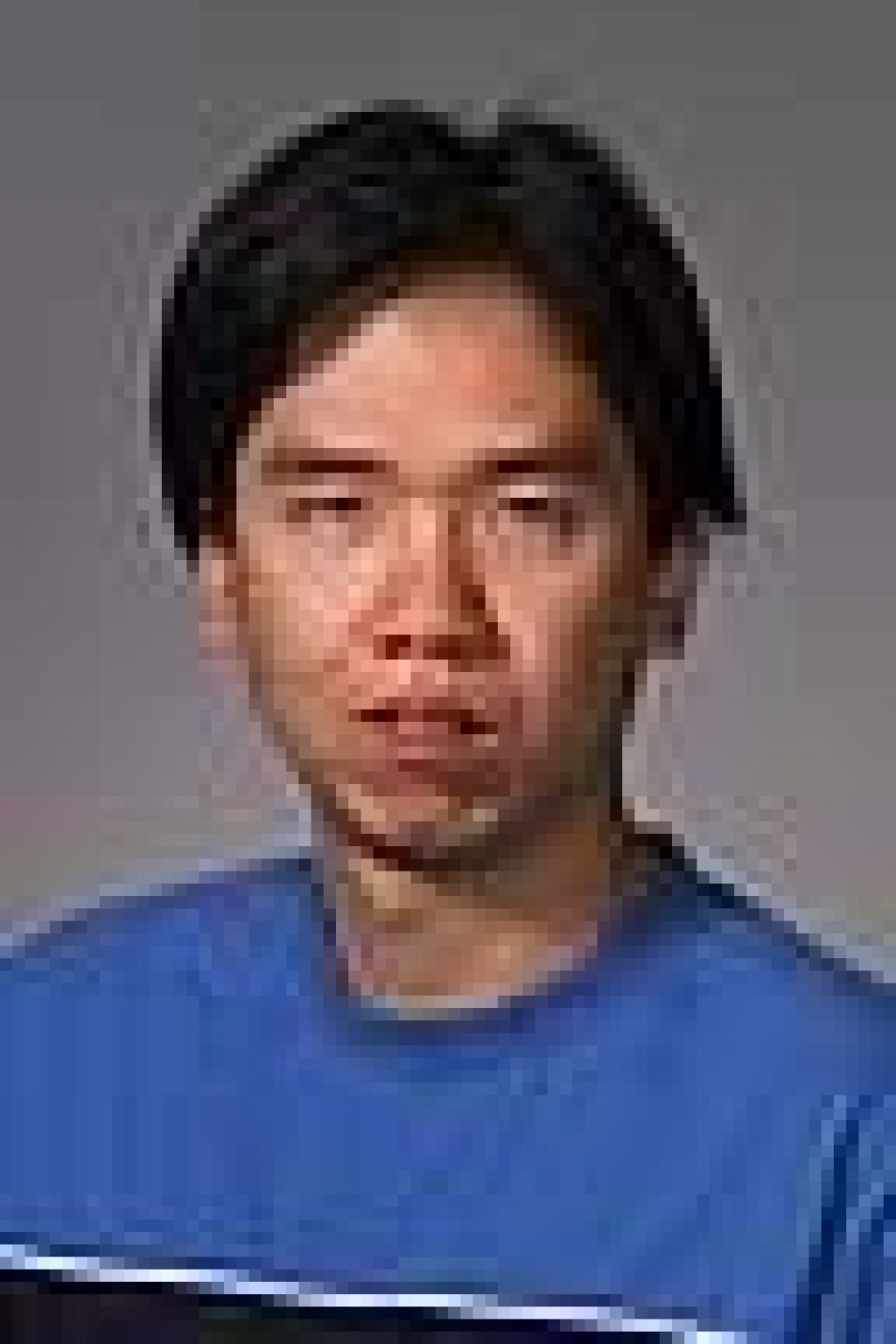 William Jo, Class of 2003
Proceeded to Ph.D. program at U.C. Berkeley
I think one of the strengths of this program is the lab training which gives students some experience in a variety of techniques which are difficult to obtain as an undergrad. The approach of having students train in a wide array of techniques is a good one and allows them to be flexible when looking for jobs in different fields of the life sciences. This makes the Master of Biotech program at Penn State different from other Masters. The internship is also a good experience and since it's done at the end of the program, it is possible to start looking for a job during the internship.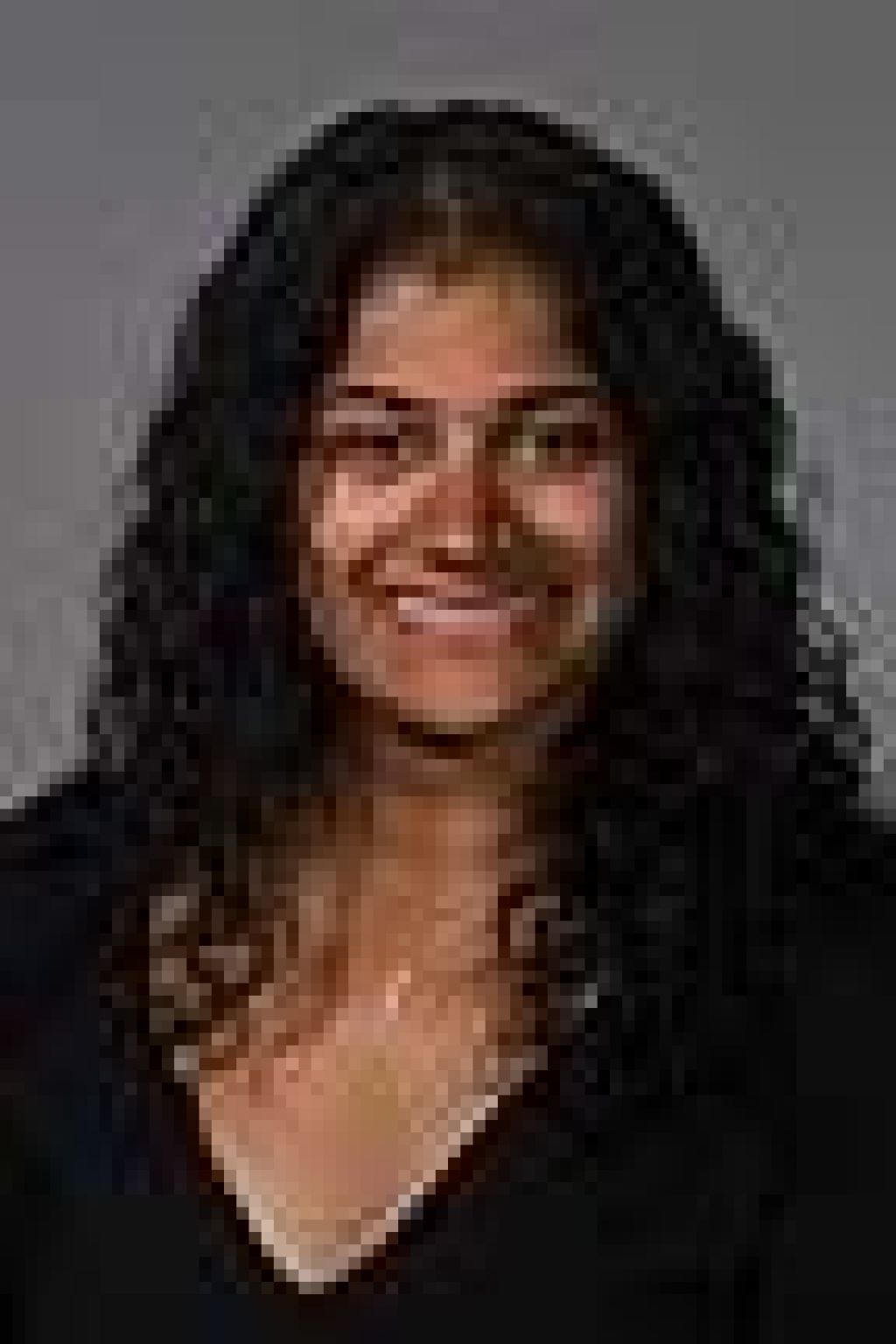 Rama Mohan, Class of 2003
Joined Biorexis The brevity of the program and the inclusion of an industry internship were the two attributes that attracted me to the Master of Biotechnology program. Even with the program being only 15 months long, the curriculum includes several classes that prepare you not only for a future job but also for the internship. It seems almost scary when I think about what skills I learned in labs and rotations that are specifically used at WRAIR. The basic foundation of skills and techniques were taught to me previous to my time at Penn State, but these were reinforced. This includes the basic molecular biology background for cloning, PCR, transformation, digests and ligations and a multitude of other laboratory techniques. The more specific knowledge of fermentations, protein purification, animal work, tissue culture, monoclonal antibody production and western blots are skills I learned during the Methods in Biofermentation class and Hybridoma and Cell Culture rotation taken during the past Spring semester and Molecular Biology Lab taken last Fall. It really is uncanny how appropriate this internship is in demonstrating how such skills taught in class are utilized in an industry setting.
Aleixo Santiago, Class of 2003
Proceeded to Ph.D. program at the University of Florida
When I went to the Master of Biotechnology program, I had no idea on what sort of a career path I wanted to follow. The program changed that. It provided me the opportunity through both coursework and internship, to examine various careers and to finally figure out what I would best enjoy. The program is one of a few biotech programs in the nation that consists of the internship component. As a result, it provides the student with cutting edge technology and a "foot in the door" in many governmental and corporate industries in terms of a career path and employment. To anyone in the biotech field, I would highly recommend this program.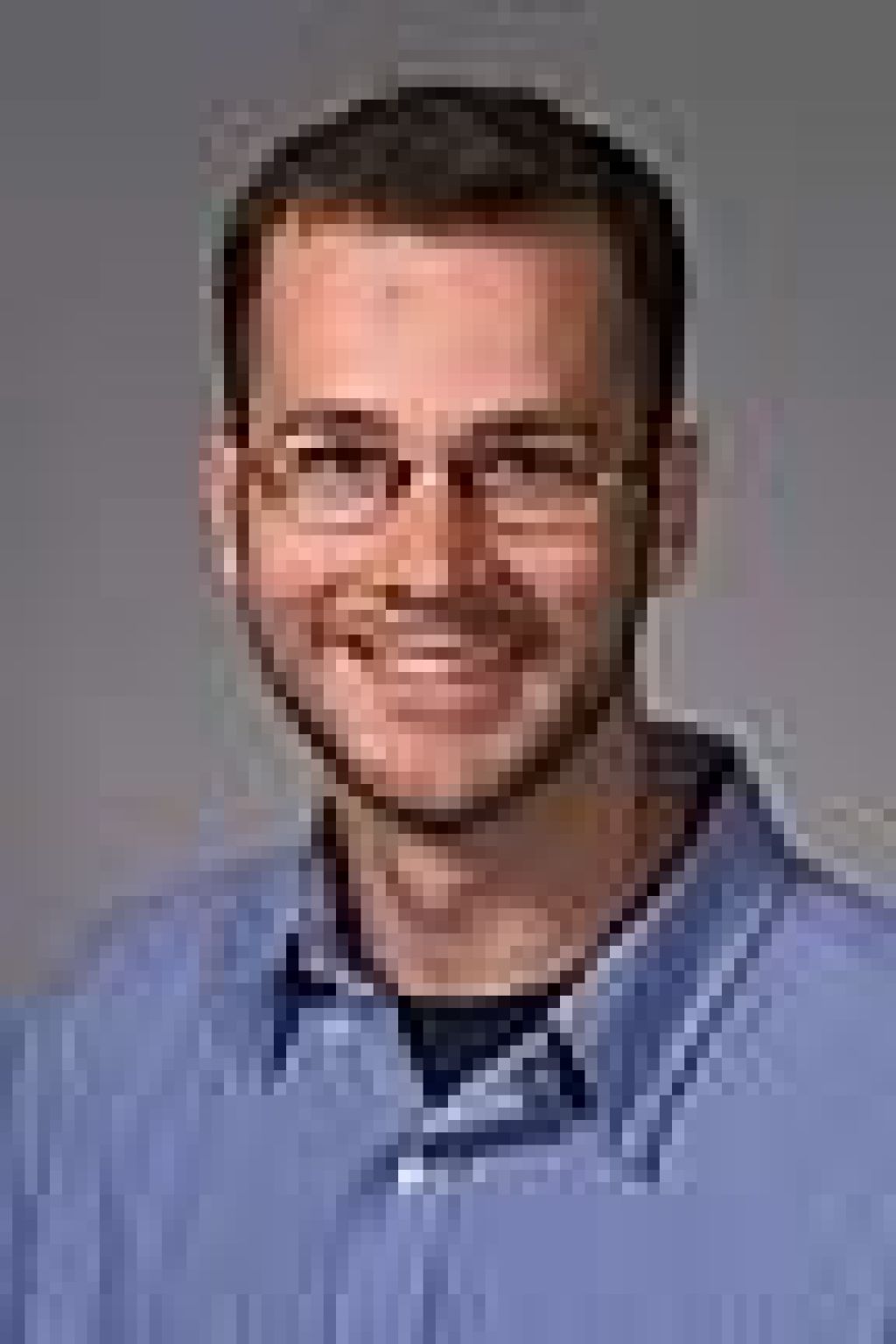 John Watt, Class of 2003
Proceeded to M.D. program at Jefferson University
I found the biotechnology program at Penn State more than adequately prepared me for entry into governmental research. First, the curriculum's concentration on technique-driven laboratory course pushed me to become fluent in many of the assays that I am now called upon to use. Also, I found that the program was incredibly flexible and provided the opportunity for me to take several electives each semester from several different departments according to my own interests. During my time in the Biotechnology Program I solidly decided where I intend to practice as a biomedical scientist. Finally, the program afforded all the benefits of a prestigious research institution's graduate school (the opportunity to attend seminars, train with cutting-edge research tools, network with industry professionals, utilize professional placement services) without having to sacrifice the five to seven years necessary to complete a PhD.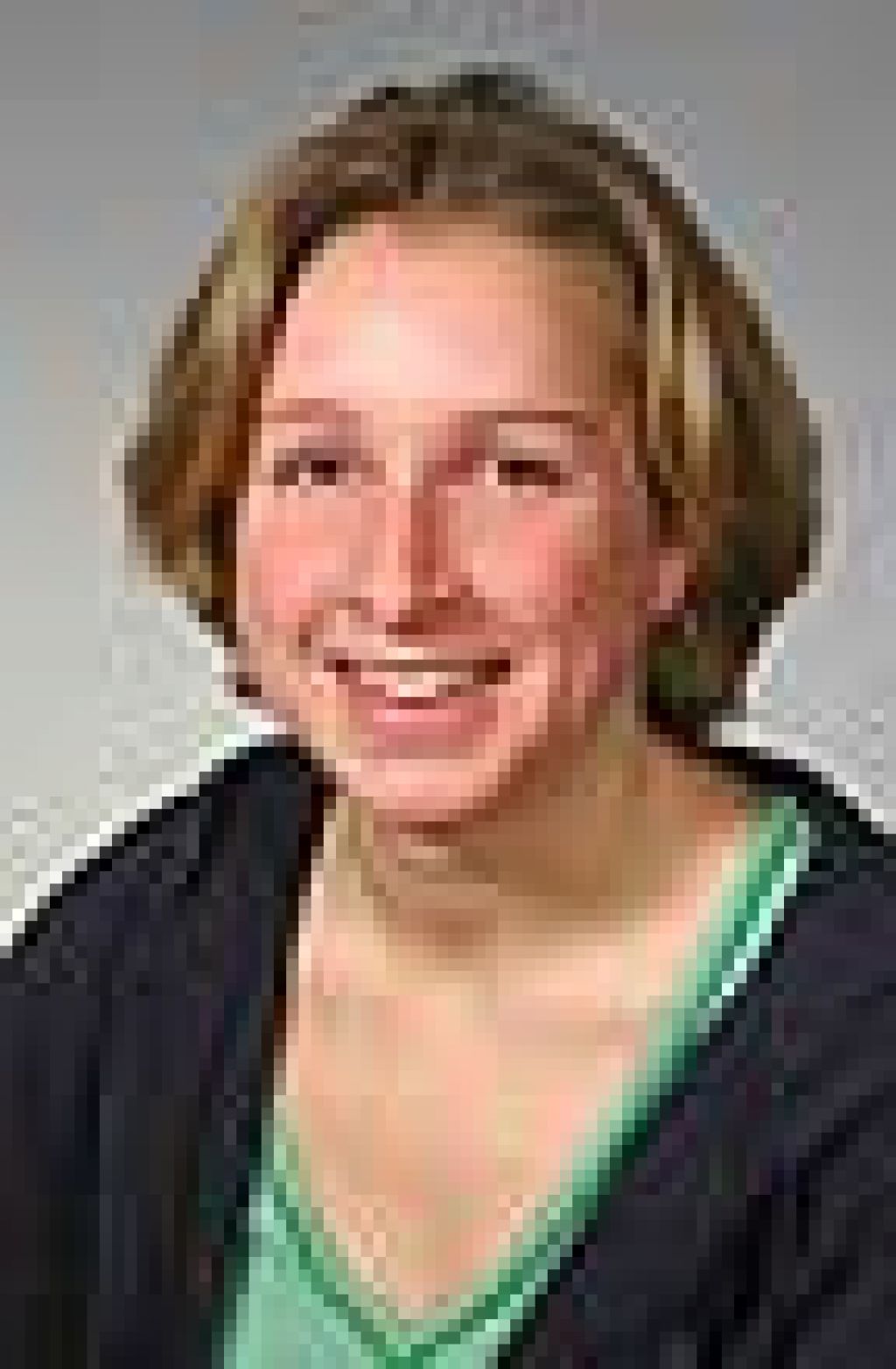 Lindsay Heller, Class of 2003
Joined Wadsworth Center, Albany, NY
Being a member of Penn State's Master of Biotechnology program provided me with the hands on experience which I had previously never had. The skills that I have learned will allow me to not only be a valuable member in the workplace, but have also provided me with a solid foundation to which I will be able to build upon in the future. While requirements exist within the program it is also very flexible in terms of the classes you choose for your electives and the type of internship that you feel is most suited to you. Being a student in this program has provided me with numerous learning and corporate opportunities that will no doubt play a major role in my future.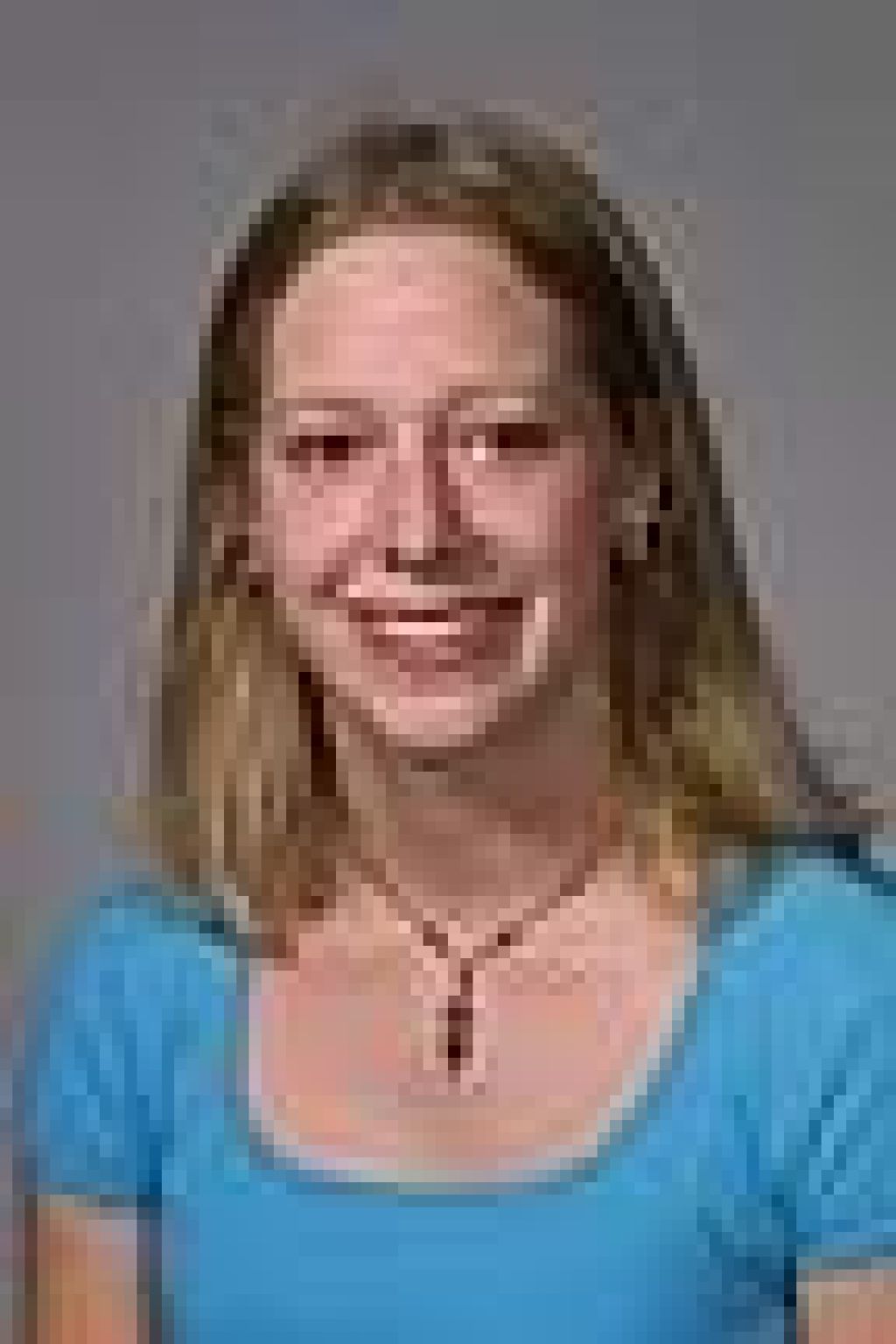 Kristen Kahle, Class of 2003
Joined a lab at Jefferson University; now in Ph.D. program
I want you to know that I feel that this graduate program has prepared me extremely well for working in the biotech industry. I feel very fortunate to be part of it. Thanks for all your hard work.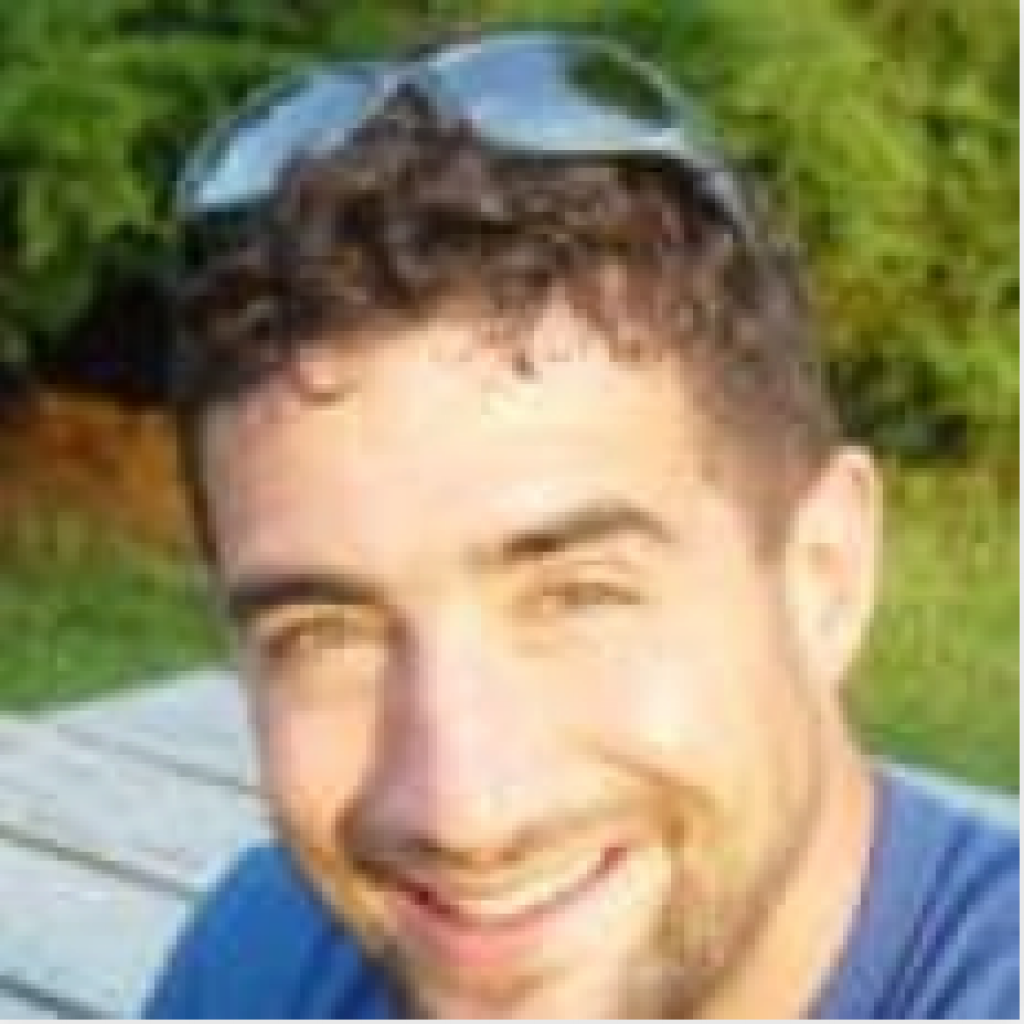 Tim Herring, Class of 2002
Joined Alltech, Inc
The Master of Biotechnology Program is the perfect way to prepare for a career in a life science-related industry or business. The course content covers a broad range of topics that strengthens analytical, writing, and laboratory skills through hands-on, intensive laboratory courses. In addition, the internships, being an integral part of the professional Master of Biotechnology program, offer excellent opportunities for both income potential and obtaining related work experience. For instance, I landed a dream internship with a company that would not have hired me had it not been for the lab experience I had gained in the Master of Biotechnology program at Penn State.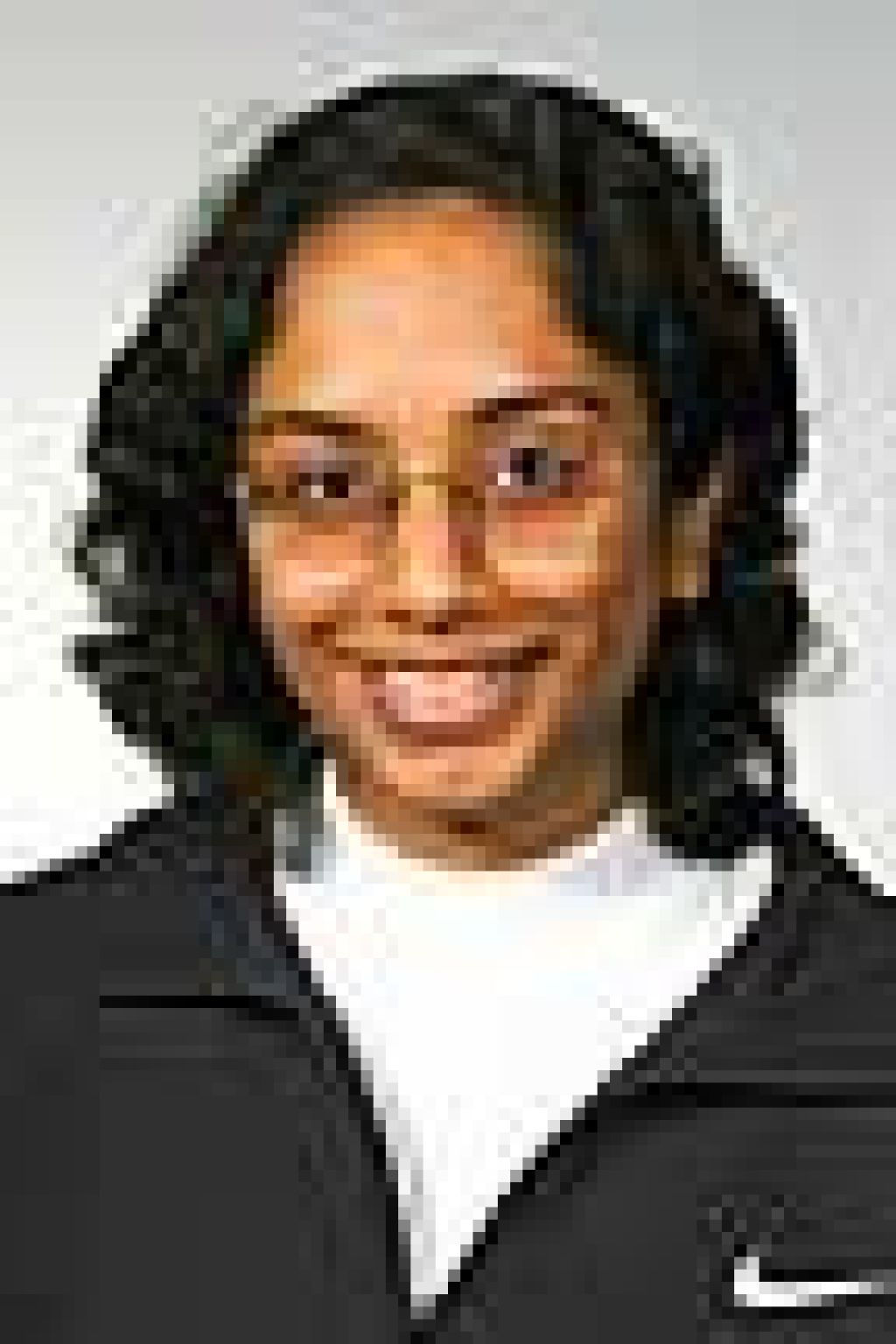 Juliet Philips, Class of 2002
Joined research staff at Johns Hopkins University
I am glad I chose to do my Masters in Biotechnology at Penn State. Apart from the excellent faculty and the variety of interesting courses that are offered, the industry internship program which is required for the degree, is what distinguishes this course from many others. This internship provides us with the experience of working in the "real world" gearing us up for job in industry. I would recommend this program to anyone who would want to enter the biotech field.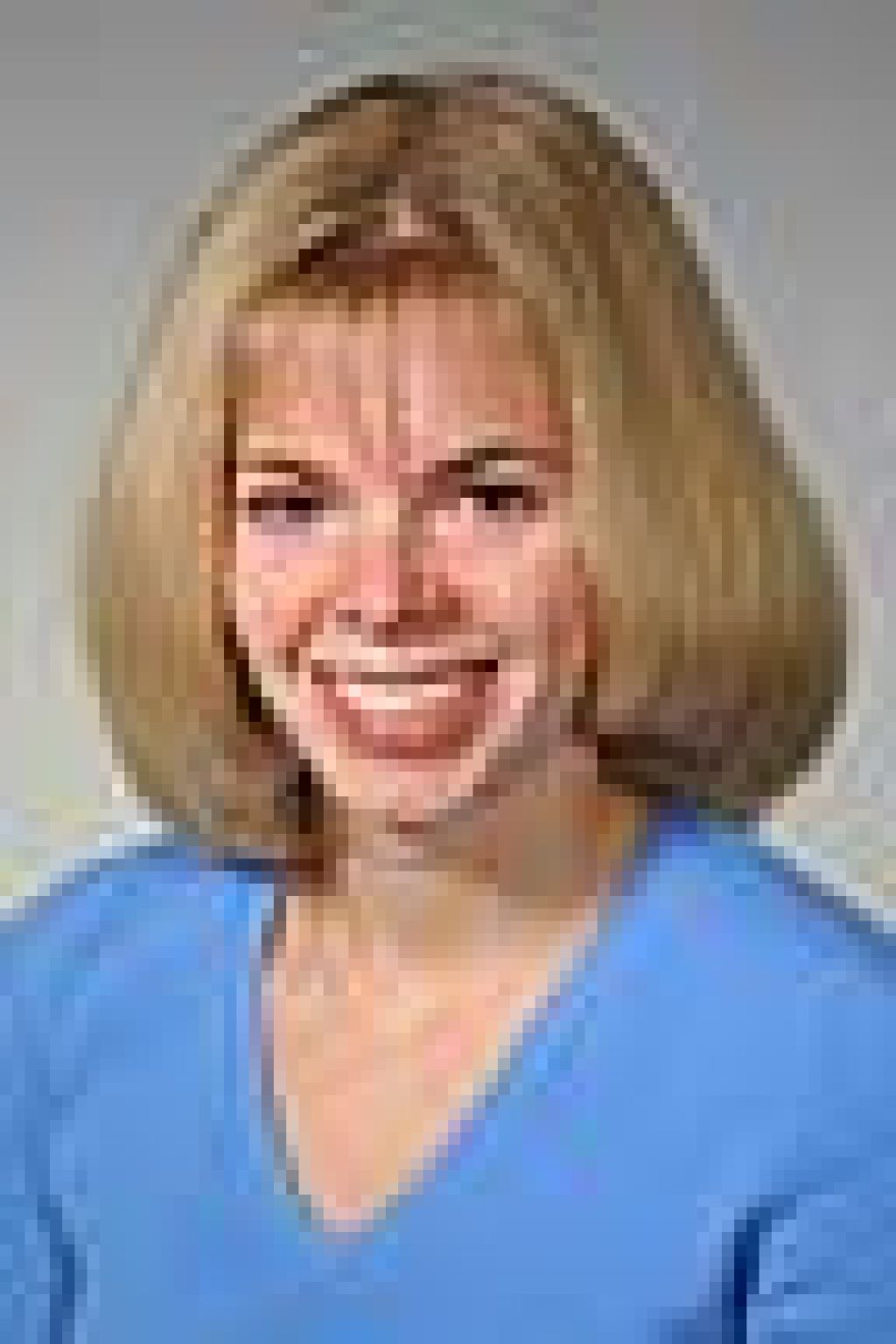 Marcia Swartzwelder, Class of 2002
Joined the Forensic Lab at the Florida Department of Law Enforcement
The Master of Biotechnology program is fast-paced and exciting. The core courses exposed me to a variety of areas associated with modern biotechnology, providing me hands-on experience with techniques and instrumentation. I was also free to tailor the program to my personal interests with several elective courses. The small size and integrated style of the program ensure that students can interact with professors while learning both the scientific and business aspects of the field. The internship at the conclusion of the program offers a chance to demonstrate relevant skills in an industry setting. I would recommend Penn State's Master of Biotechnology program to anyone interested in the practical applications of molecular biology and biotechnology.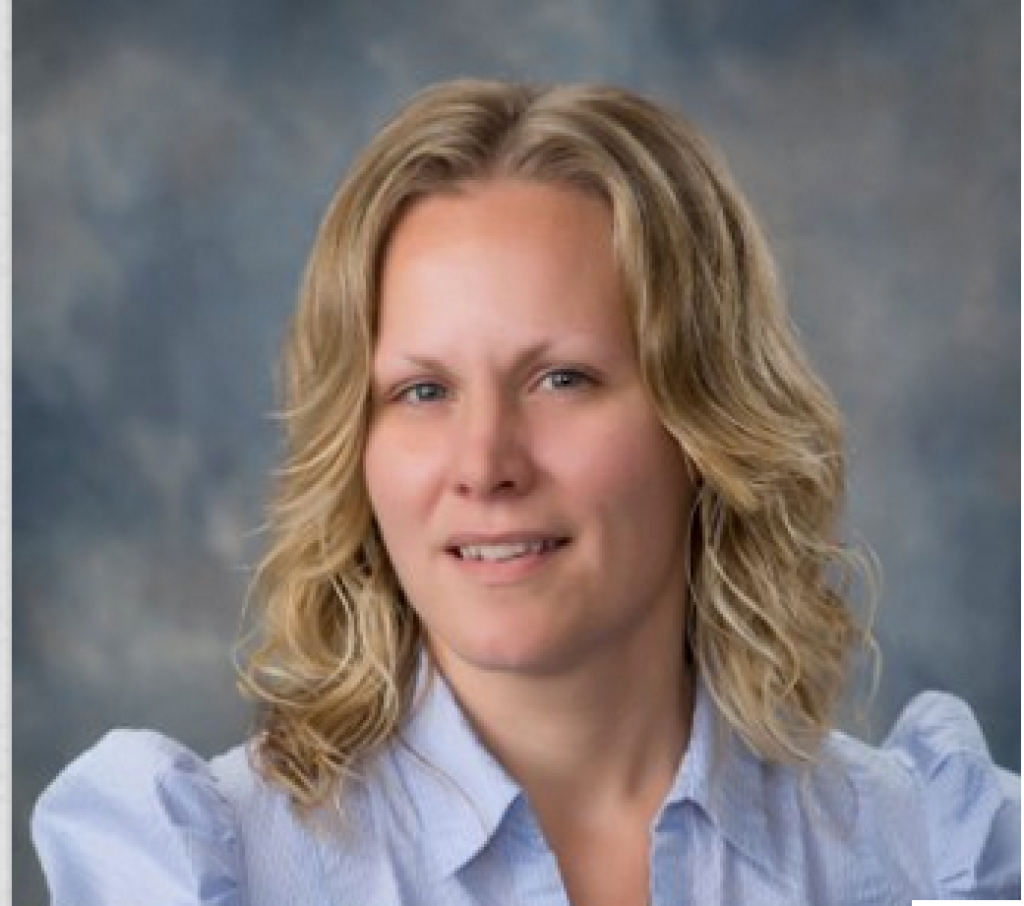 Valerie Alyne Miller, Class of 2002
Joined GlaxoSmithKline
The Master of Biotechnology program is a great way to get experience in molecular biology techniques and to learn about the latest in the field of biotechnology. The classes I took while in the program gave me an edge when applying for internship in industry. Companies I interviewed with were impressed with the program, and I am confident that I have the background to do whatever they ask of me. If you're looking for a program that will give you the tools and experience you need to get a job in industry, the Master of Biotechnology program is it!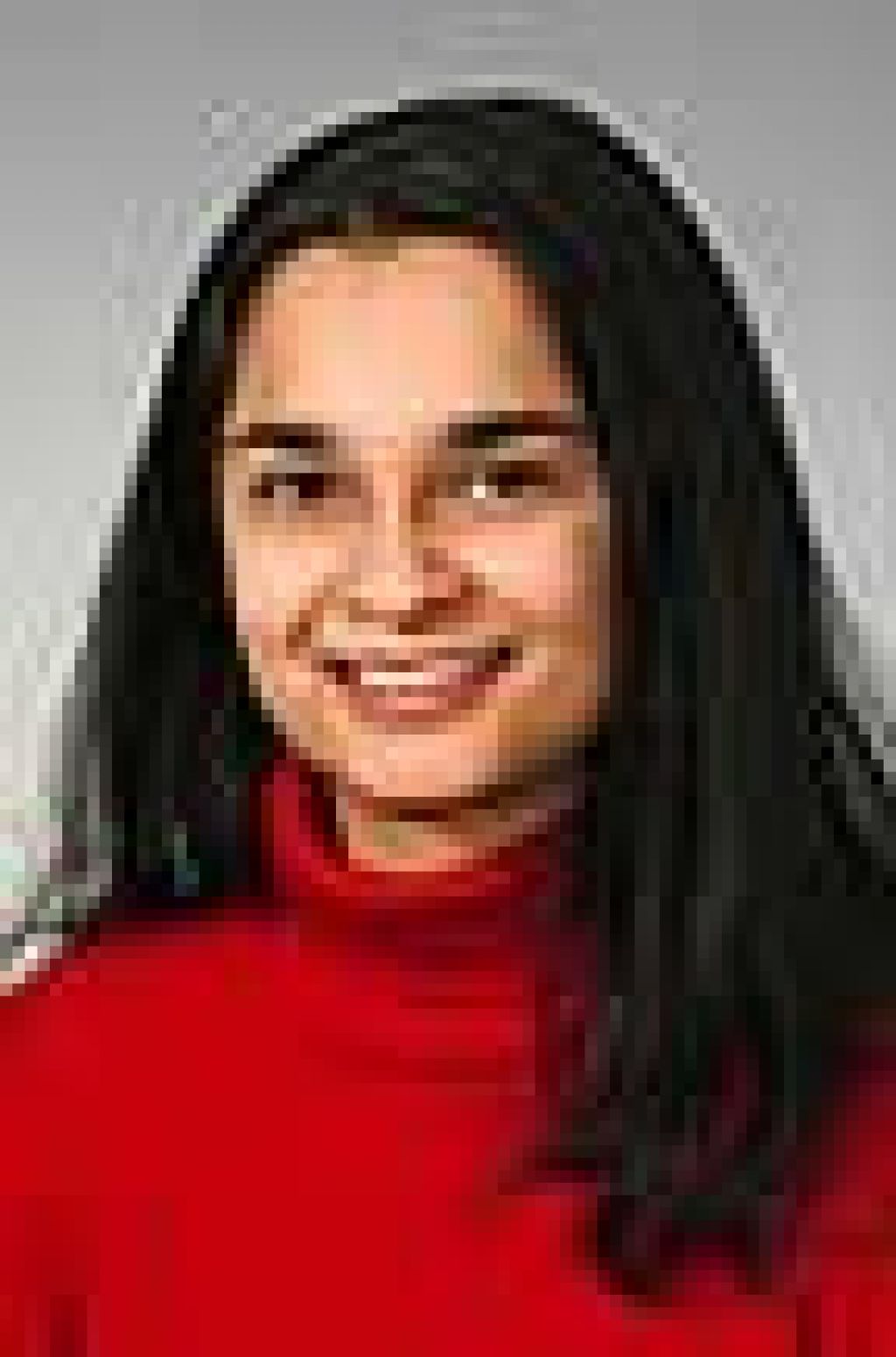 Rama Madugula, Class of 2002
Joined the Serology/DNA Section of the Texas Department of Public Safety
This program has given me exactly what I wanted - a firm technical/scientific background and a greater awareness of the ethical, social and political issues surrounding the field of biotechnology. I believe this degree will increase the range of my employment opportunities because it has given me such a well-rounded education. In addition, the administration and staff were always so friendly that it was a pleasure to work at Penn State.
---
NOTE: The companies indicated represent the immediate or first employers post-Master of Biotechnology degree; many of these students may have moved to other companies since.