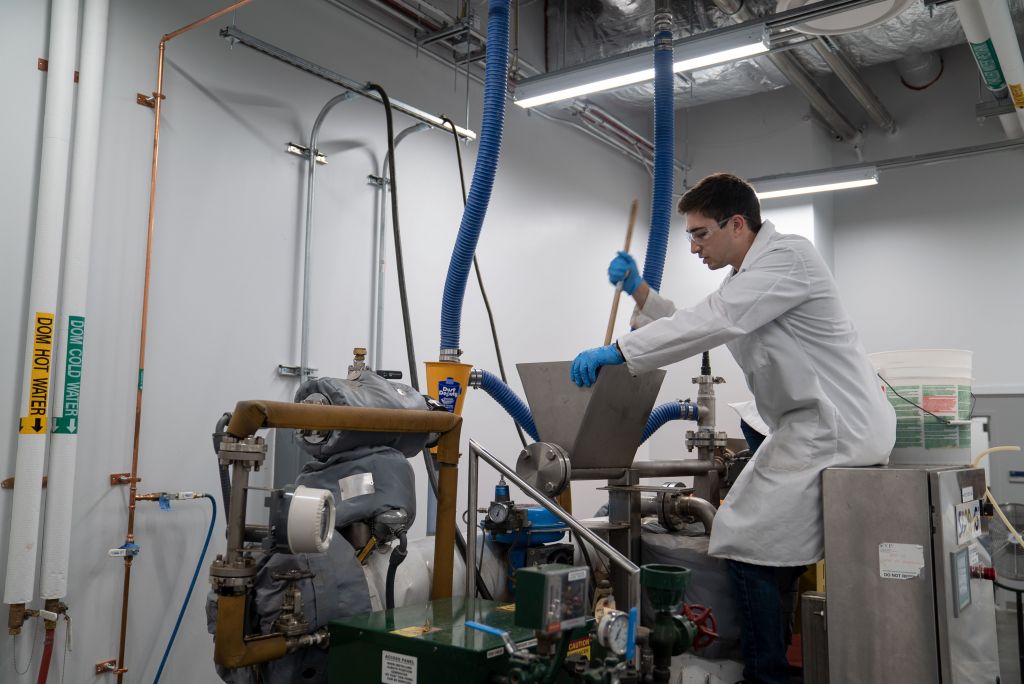 Uses
Details
This system uses steam to create hydrolyzing conditions to break down various lignocellulosic feedstocks at temperatures (and pressures) to 190°C (11.5 bar).
A novel series of screws allow continuous processing of feedstock with retention times of 2 to 15 minutes, allowing the treatment of 50 kg biomass/day.
The biomass can be pretreated with dilute acid or other pretreatment solutions prior to hydrolysis.
Demonstration Video
Watch a video demonstration, below, of the SüPR•2G in operation.