Aug 23, 2021
Here and Now: Hayes Ready to Lead Center of Excellence in Industrial Biotechnology into the Next Phase of Impact
Dan Hayes, Ph.D., replaced Andrew Zydney, Ph.D., as the Center of Excellence in Industrial Biotechnology's Director.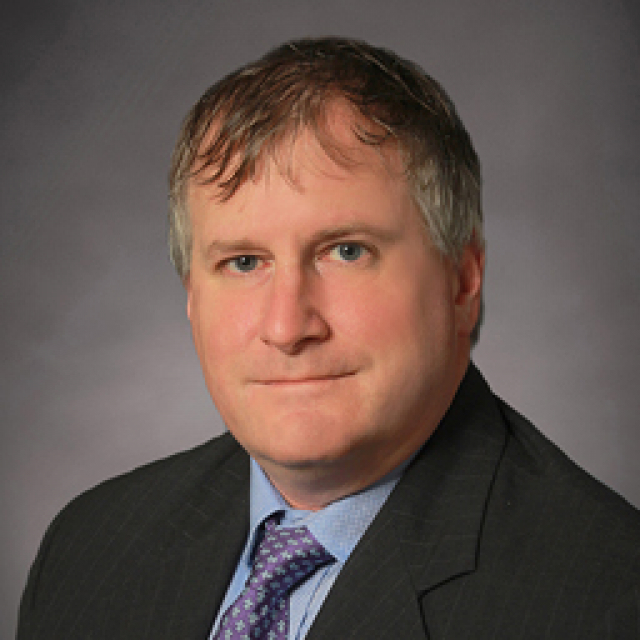 UNIVERSITY PARK, Pa. — As another fall semester arrives for The Center of Excellence in Industrial Biotechnology, the fourth in its existence, it's the first under the leadership of Dan Hayes, Ph.D.
Hayes is a professor and graduate programs coordinator of Biomedical Engineering and the Dorothy Foehr Huck and J. Lloyd Huck Chair in Nanotherapeutics and Regenerative Medicine. He is also a State College native, and an alumnus of State College High School and a two-time graduate from Penn State, earning his Ph.D. from the Engineering Sciences and Mechanics Department.
"Penn State is my home," Hayes said. "It's an incredibly important piece for the commonwealth and nation as a whole with its unique capabilities in research, education and workforce development," Hayes said. "I'm excited to be a part of the Penn State community. It's my dream job. I grew up in State College and always hoped to be associated with Penn State. And to have that opportunity is just wonderful."
In 2002, while still in school, Hayes and a group of fellow Penn State scientists co-founded NanoHorizons. Based in Centre County, Pa., NanoHorizons was dedicated to developing and commercializing nanomaterial-enabled products on the foundation of an extensive intellectual property portfolio.
"NanoHorizons was a small industrial research and manufacturing company that was in the biotechnology space," he said. "Much of my technical experience in making products and translating them to the market overlaps very closely with the types of research and product development that's happening at Penn State."
Following his time at NanoHorizons, Hayes served as a faculty member in Louisiana State University's (LSU) Bioengineering department for more than eight years, before returning to Penn State.
It's this kind of wide range of experience – from leading a start-up company or engaging in biotechnology programs at another top-100 national research university – that positions Hayes to lead the CoEIB when the demand for biotechnology talent is high and ever-growing. There have been 2.5 million biotechnology jobs posted in the last three years and the sector increased 1.4 percent compared to the total private sector that dropped 5.4 percent during the COVID-19 pandemic.1
"I think growth is what's next for the CoEIB and the greater Penn State biotech community," Hayes said. "You can see it as we just brought the Sartorius Cell Culture Facility online. An expansion in the capabilities of workforce development and research is coming. The growing of the overall scale of the community is incredibly important for the region and is something the CoEIB is poised and well-positioned to help lead within these critical areas."
On July 1, Hayes officially replaced Andrew Zydney, Ph.D. as the CoEIB's Director. Zydney, the Bayard D. Kunkle Chair in Engineering and a professor of Chemical Engineering, is on sabbatical, leading him to step down from his role as the first director of the CoEIB.
During his term as director, Zydney was at the forefront of defining the CoEIB's mission, and a pivotal member of the team that brought the first named core facilities, the CSL Behring Fermentation Facility and the Sartorius Cell Culture Facility, to the Huck Institutes of the Life Sciences.
Though perhaps nothing brought him more personal satisfaction than assisting in the establishment of the CoEIB's workforce development programs and seeing students – many of whom he taught during his freshmen seminar in industrial biotechnology – make the transition from Penn State to full-time biotechnology professionals.
"As a faculty member, the greatest personal satisfaction really does come from seeing students learn and ultimately go on to be successful," he said. "After graduation, leaders of the Society for Industrial Biotechnology (SIB) entered the workforce and quickly advanced to leadership positions within their professional organizations. And to me, that's still the most satisfying aspect of the job – observing their personal / professional and impact on the biotechnology field."
As the CoEIB continues to stimulate research and develop a skilled workforce, both internally and externally, it is in the trustworthy hands of Hayes moving forward.
---
1 2021 Life Sciences Workforce Trends Report
For more information about The Center of Excellence in Industrial Biotechnology, visit our website and follow us on LinkedIn, Twitter and Facebook.