Reginald Adams
Associate Professor of Psychology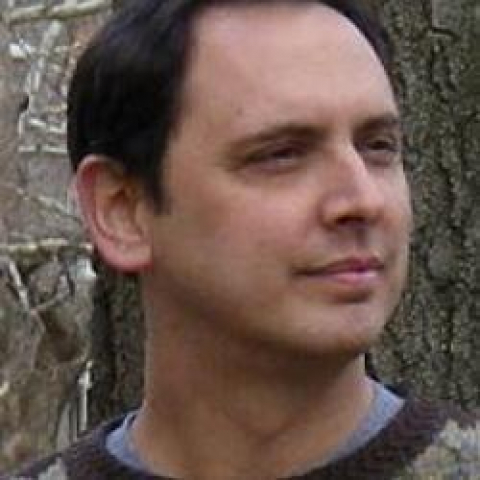 Research Summary
How we extract social and emotional meaning from nonverbal cues
Links
Publication Tags
These publication tags are generated from the output of this researcher. Click any tag below to view other Huck researchers working on the same topic.
Emotion
Emotions
Facial Expression
Activation
Gender
Cues
Ocular Vision
Animal
Visual Perception
Research
Psychology
Smiling
Attitude Formation
Stereotype
Stimulus
Rating
Social Attraction
Expression Of Emotion
Evidence
Facial Recognition
Brain
Gender Specific Factors
Resources
Social Research
Social Exclusion
Most Recent Publications
Emotion Residue: Emotion lingers in a face intended to display neutrality
Reginald Albohn, Reginald Adams, Social Psychological and Personality Science
Troy Steiner, Ken Levy, Joseph Brandenburg, Reginald Adams, Personality and Individual Differences
Perceiving emotion in the neutral face: A powerful mechanism of person perception.
Dan Albohn, Joseph Adams, Reginald Adams, on p. 23
Flora Oswald, Reginald B. Adams, 2023, Personality and Social Psychology Review on p. 332-356
James Z. Wang, Sicheng Zhao, Chenyan Wu, Reginald B. Adams, Michelle G. Newman, Tal Shafir, Rachelle Tsachor, 2023, Proceedings of the Institute of Radio Engineers on p. 1-51
The shared signal hypothesis: Facial and bodily expressions of emotion mutually inform one another
Daniel N. Albohn, Joseph C. Brandenburg, Kestutis Kveraga, Reginald B. Adams, 2022, Attention, Perception, and Psychophysics on p. 2271-2280
Facing social exclusion: a facial EMG examination of the reaffiliative function of smiling
Joseph Brandenburg, Daniel Albohn, Michael Bernstein, Jose A. Soto, Ursula Hess, Reginald B. Adams, 2022, Cognition and Emotion on p. 1--9
Emotion Residue in Neutral Faces: Implications for Impression Formation
Daniel N. Albohn, Reginald B. Adams, 2021, Social Psychological and Personality Science on p. 479-486
Troy G. Steiner, Kenneth N. Levy, Joseph C. Brandenburg, Reginald B. Adams, 2021, Personality and Individual Differences
Daniel N. Albohn, Reginald B. Adams, 2021, Frontiers in Psychology
View More
Most-Cited Papers
Richard A. Klein, Kate A. Ratliff, Michelangelo Vianello, Reginald B. Adams, Štěpán Bahník, Michael J. Bernstein, Konrad Bocian, Mark J. Brandt, Beach Brooks, Claudia Chloe Brumbaugh, Zeynep Cemalcilar, Jesse Chandler, Winnee Cheong, William E. Davis, Thierry Devos, Matthew Eisner, Natalia Frankowska, David Furrow, Elisa Maria Galliani, Fred Hasselman, Joshua A. Hicks, James F. Hovermale, S. Jane Hunt, Jeffrey R. Huntsinger, Hans Ijzerman, Melissa Sue John, Jennifer A. Joy-Gaba, Heather Barry Kappes, Lacy E. Krueger, Jaime Kurtz, Carmel A. Levitan, Robyn K. Mallett, Wendy L. Morris, Anthony J. Nelson, Jason A. Nier, Grant Packard, Ronaldo Pilati, Abraham M. Rutchick, Kathleen Schmidt, Jeanine L. Skorinko, Robert Smith, Troy G. Steiner, Justin Storbeck, Lyn M. Van Swol, Donna Thompson, A. E. Van 'T Veer, Leigh Ann Vaughn, Marek Vranka, Aaron L. Wichman, Julie A. Woodzicka, Brian A. Nosek, 2014, Social Psychology on p. 142-152
Richard A. Klein, Michelangelo Vianello, Fred Hasselman, Byron G. Adams, Reginald Adams, Jr., Sinan Alper, Mark Aveyard, Jordan R. Axt, Mayowa T. Babalola, Štěpán Bahník, Rishtee Batra, Mihály Berkics, Michael Jason Bernstein, Daniel R. Berry, Olga Bialobrzeska, Evans Dami Binan, Konrad Bocian, Mark J. Brandt, Robert Busching, Anna Cabak Rédei, Huajian Cai, Fanny Cambier, Katarzyna Cantarero, Cheryl L. Carmichael, Francisco Ceric, Jesse Chandler, Jen Ho Chang, Armand Chatard, Eva E. Chen, Winnee Cheong, David C. Cicero, Sharon Coen, Jennifer A. Coleman, Brian Collisson, Morgan A. Conway, Katherine S. Corker, Paul G. Curran, Fiery Cushman, Zubairu K. Dagona, Ilker Dalgar, Anna Dalla Rosa, William E. Davis, Maaike de Bruijn, Leander De Schutter, Thierry Devos, Marieke de Vries, Canay Doğulu, Nerisa Dozo, Kristin Nicole Dukes, Yarrow Dunham, Kevin Durrheim, Charles R. Ebersole, John E. Edlund, Anja Eller, Alexander Scott English, Carolyn Finck, Natalia Frankowska, Miguel Ángel Freyre, Mike Friedman, Elisa Maria Galliani, Joshua C. Gandi, Tanuka Ghoshal, Steffen R. Giessner, Tripat Gill, Timo Gnambs, Ángel Gómez, Roberto González, Jesse Graham, Jon E. Grahe, Ivan Grahek, Eva G.T. Green, Kakul Hai, Matthew Haigh, Elizabeth L. Haines, Michael P. Hall, Marie E. Heffernan, Joshua A. Hicks, Petr Houdek, Jeffrey R. Huntsinger, Ho Phi Huynh, Hans Ijzerman, Yoel Inbar, Åse H. Innes-Ker, William Jiménez-Leal, Melissa Sue John, Jennifer A. Joy-Gaba, Roza G. Kamiloğlu, Heather Barry Kappes, Serdar Karabati, Haruna Karick, Victor N. Keller, Anna Kende, Nicolas Kervyn, Goran Knežević, Carrie Kovacs, Lacy E. Krueger, German Kurapov, Jamie Kurtz, Daniël Lakens, Ljiljana B. Lazarević, Carmel A. Levitan, Neil A. Lewis, Samuel Lins, Nikolette P. Lipsey, Joy E. Losee, Esther Maassen, Angela T. Maitner, Winfrida Malingumu, Robyn K. Mallett, Satia A. Marotta, Janko Međedović, Fernando Mena-Pacheco, Taciano L. Milfont, Wendy L. Morris, Sean C. Murphy, Andriy Myachykov, Nick Neave, Koen Neijenhuijs, Anthony J. Nelson, Félix Neto, Austin Lee Nichols, Aaron Ocampo, Susan L. O'donnell, Haruka Oikawa, Masanori Oikawa, Elsie Ong, Gábor Orosz, Malgorzata Osowiecka, Grant Packard, Rolando Pérez-Sánchez, Boban Petrović, Ronaldo Pilati, Thomas Bradley Pinter, Lysandra Podesta, Gabrielle Pogge, Monique M.H. Pollmann, Abraham M. Rutchick, Patricio Saavedra, Alexander K. Saeri, Erika Salomon, Kathleen Schmidt, Felix D. Schönbrodt, Maciej B. Sekerdej, David Sirlopú, Jeanine L.M. Skorinko, Michael A. Smith, Vanessa Smith-Castro, Karin C.H.J. Smolders, Agata Sobkow, Walter Sowden, Philipp Spachtholz, Manini Srivastava, Troy G. Steiner, Jeroen Stouten, Chris N.H. Street, Oskar K. Sundfelt, Stephanie Szeto, Ewa Szumowska, Andrew C.W. Tang, Norbert Tanzer, Morgan J. Tear, Jordan Theriault, Manuela Thomae, David Torres, Jakub Traczyk, Joshua M. Tybur, Adrienn Ujhelyi, Robbie C.M. van Aert, Marcel A.L.M. van Assen, Marije van der Hulst, Paul A.M. van Lange, Anna Elisabeth van 't Veer, Alejandro Vásquez-Echeverría, Leigh Ann Vaughn, Alexandra Vázquez, Luis Diego Vega, Catherine Verniers, Mark Verschoor, Ingrid P.J. Voermans, Marek A. Vranka, Cheryl Welch, Aaron L. Wichman, Lisa A. Williams, Michael Wood, Julie A. Woodzicka, Marta K. Wronska, Liane Young, John M. Zelenski, Zeng Zhijia, Brian A. Nosek, 2018, Advances in Methods and Practices in Psychological Science on p. 443-490
E. J. Wagenmakers, Titia Beek, Laura Dijkhoff, Quentin F. Gronau, A. Acosta, R. B. Adams, D. N. Albohn, E. S. Allard, S. D. Benning, E. M. Blouin-Hudon, L. C. Bulnes, T. L. Caldwell, R. J. Calin-Jageman, C. A. Capaldi, N. S. Carfagno, K. T. Chasten, A. Cleeremans, L. Connell, J. M. DeCicco, K. Dijkstra, A. H. Fischer, Francesco Foroni, U. Hess, K. J. Holmes, J. L.H. Jones, O. Klein, C. Koch, S. Korb, P. Lewinski, J. D. Liao, S. Lund, J. Lupiáñez, D. Lynott, C. N. Nance, S. Oosterwijk, A. A. Özdoğru, A. P. Pacheco-Unguetti, B. Pearson, C. Powis, S. Riding, T. A. Roberts, R. I. Rumiati, M. Senden, N. B. Shea-Shumsky, K. Sobocko, J. A. Soto, T. G. Steiner, J. M. Talarico, Z. M. van Allen, M. Vandekerckhove, B. Wainwright, J. F. Wayand, R. Zeelenberg, E. E. Zetzer, R. A. Zwaan, 2016, Perspectives on Psychological Science on p. 917-928
Claire O'Callaghan, Kestutis Kveraga, James M. Shine, Reginald B. Adams, Moshe Bar, 2017, Consciousness and Cognition on p. 63-74
The Intersection of Gender-Related Facial Appearance and Facial Displays of Emotion
Reginald B. Adams, Ursula Hess, Robert E. Kleck, 2015, Emotion Review on p. 5-13
Neural responses to perceiving suffering in humans and animals
Robert G. Franklin, Anthony J. Nelson, Michelle Baker, Joseph E. Beeney, Theresa K. Vescio, Aurora Lenz-Watson, Reginald B. Adams, 2013, Social Neuroscience on p. 217-227
Kestutis Kveraga, Jasmine Boshyan, Reginald B. Adams, Jasmine Mote, Nicole Betz, Noreen Ward, Nouchine Hadjikhani, Moshe Bar, Lisa F. Barrett, 2015, Social Cognitive and Affective Neuroscience on p. 28-35
Yu Luo, Y Lou, J Ye, Reginald B. Adams, Jia Li, Michelle G. Newman, James Z. Wang, 2020, International Journal of Computer Vision on p. 1-25
Reginald B. Adams, Daniel N. Albohn, Kestutis Kveraga, 2017, Current Directions in Psychological Science on p. 243-248
Rocco Palumbo, Reginald B. Adams, Ursula Hess, Robert E. Kleck, Leslie Zebrowitz, 2017, Frontiers in Psychology
View More