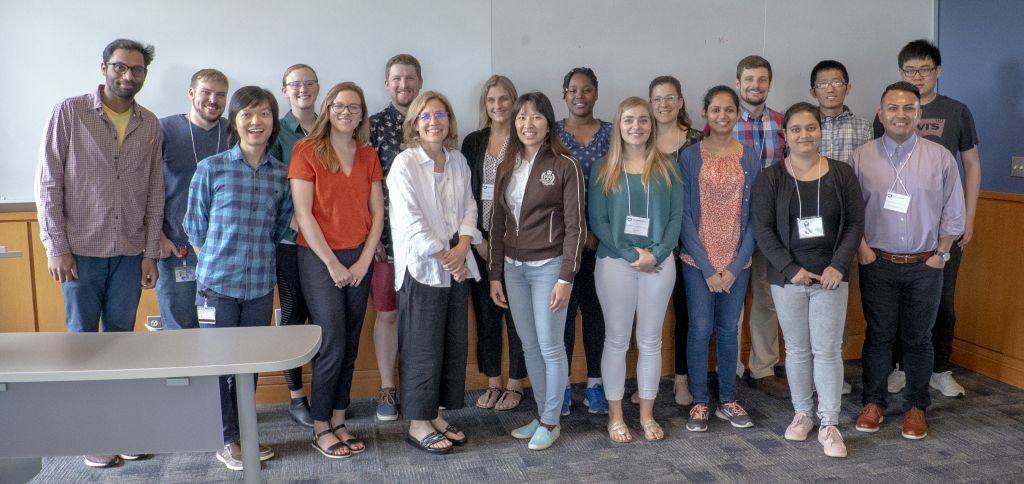 Research Training in Physiological Adaptations to Stress: Preparation for 21st Century Biomedical Workforce
Where Business Meets The Life Sciences: Improving Human Health Through Cutting-Edge Science
Physiological Adaptations to Stress is an NIH- funded (T32) interdisciplinary training program from the National Institute of General Medical Sciences (NIGMS). We prepare students to address important research questions related to human health and disease. We apply a broad definition of stress. Examples include aging, addiction, oxidative, structural, nutritional, and metabolic, to name a few. Animal, cellular and human models are considered.
Value-added training in business entrepreneurship, regulatory issues and team dynamics through the Penn State MBA program, helps prepare students for emerging academic and nonacademic careers in the biomedical sciences. Faculty trainers are associated with the Huck Institutes of the Life Sciences through the Colleges of Agricultural Sciences, Engineering, Health and Human Development, and Science.
Our program marries research related to human disease with solid business acumen. Underrepresented minorities and students with disabilities are encouraged to apply.