Melissa Rolls
Chair, Intercollege Graduate Degree Program in Molecular, Cellular, and Integrative Biosciences; Director of the Center for Cellular Dynamics; Paul Berg Professor of Biochemistry and Molecular Biology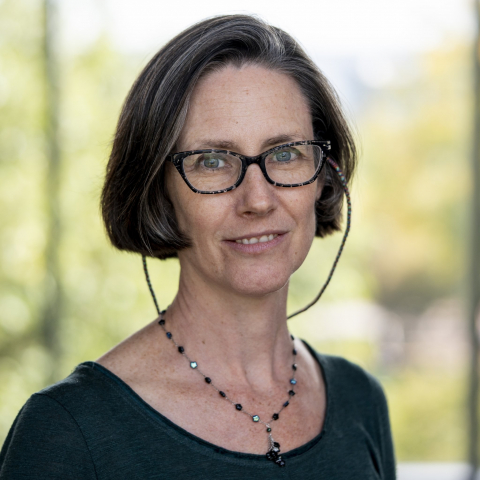 118 Huck Life Sciences
University Park, PA 16802
Research Summary
Subcellular compartmentalization of neurons. The cellular basis of neuronal polarity and neuronal responses to injury including degeneration and regeneration.
Huck Graduate Students
Huck Affiliations
Links
Publication Tags
These publication tags are generated from the output of this researcher. Click any tag below to view other Huck researchers working on the same topic.
Dendrites
Microtubules
Axons
Neurons
Regeneration
Wounds And Injuries
Tubulin
Growth
Drosophila
Kinesin
Proteins
Phosphotransferases
Leucine Zippers
Vertebrates
Mitochondria
Genes
Dendrites (Metallography)
Caspases
Leucine
Defects
Zebrafish
Rna Interference
Sensory Receptor Cells
Cell Body
Neurites
Most Recent Publications
Ciliated sensory neurons can regenerate axons after complete axon removal
Michelle C. Stone, Abigail S. Mauger, Melissa M. Rolls, 2023, Journal of Experimental Biology
Dendrite regeneration mediates functional recovery after complete dendrite removal
J. Ian Hertzler, Annabelle R. Bernard, Melissa M. Rolls, 2023, Developmental Biology on p. 18-25
Rachel D. Swope, J. Ian Hertzler, Michelle C. Stone, Gregory O. Kothe, Melissa M. Rolls, 2022, Developmental Biology on p. 1-13
View More
Most-Cited Papers
Michelle M. Nguyen, Christie J. McCracken, E. S. Milner, Daniel J. Goetschius, Alexis T. Weiner, Melissa K. Long, Nick L. Michael, Sean Munro, Melissa M. Rolls, 2014, Molecular Biology of the Cell on p. 2039-2050
Michelle C. Stone, Richard M. Albertson, Li Chen, Melissa M. Rolls, 2014, Cell Reports on p. 247-253
Melissa M. Rolls, Timothy J. Jegla, 2015, Journal of Experimental Biology on p. 572-580
View More