Feb 15, 2021
MCIBS Chair Melissa Rolls Wins Leadership Award
Melissa Rolls, who is also the Paul Berg Professor of Biochemistry and Molecular Biology and the Director of the Center for Cellular Dynamics, has been recognized for outstanding leadership of the Molecular, Cellular, and Integrative Biosciences graduate program.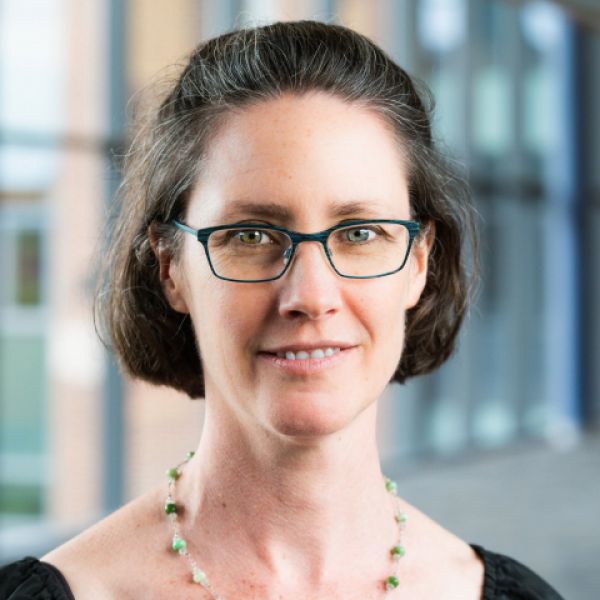 Professor Melissa Rolls, chair of the Huck's Molecular, Cellular, and Integrative Biosciences graduate Graduate Program, has been selected as the recipient of the 2021 Graduate School Alumni Society Graduate Program Chair Leadership Award. The award recognizes faculty members for their leadership of an existing Penn State grad program with consideration being given to a wide range of criteria.
According to the Graduate School, the criteria include "enhancement of student recruitment; professional development and placement; mentoring and promotion of faculty and students in the program; enhancement of program diversity, educational quality, resources, and national visibility; promotion of professional ethics and its integration into all elements of graduate programming (academic, research, professional conduct, etc.); and other efforts that enhance the stature of the graduate program both internally and externally."
In a letter nominating Dr. Rolls, Publius Vergilius Maro Professor and Huck Scholar of Entomology Christina Grozinger made a compelling pitch: "Dr. Rolls has established and leads a graduate program that bridges multiple Colleges, recruits outstanding students, and inspires a generation of graduate students as well as their faculty advisors, and she does this all with aplomb, while managing her own highly productive and internationally recognized research program."
Troy Ott, professor of reproductive physiology and the Huck's Associate Director for Graduate Education, fully agreed, saying, "Dr. Rolls is an outstanding graduate program chair and absolutely dedicated to providing the highest quality education and training for our students." He extended his congratulations and said that Rolls is "highly deserving" of the recognition."
The award is scheduled to be officially presented during a luncheon at the Penn State State Hotel at the end of May but may be changed to an online platform at an earlier date.