Manuel Llinas
Professor of Biochemistry and Molecular Biology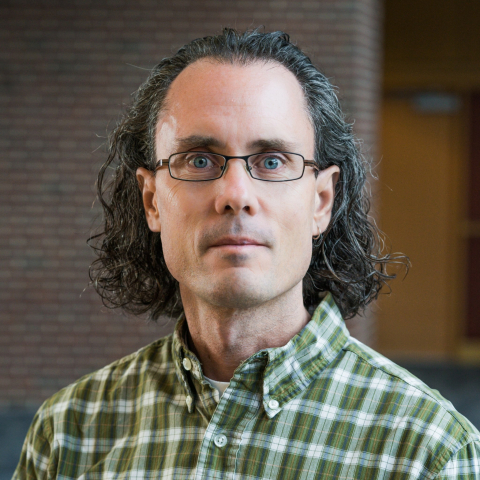 W126 Millennium Science Complex
State College, Pennsylvania 16803
Research Summary
Understanding the molecular mechanisms of gene regulation and metabolism in the malaria parasite Plasmodium falciparum using functional genomics and metabolomics.
Huck Affiliations
Links
Publication Tags
Parasites
Plasmodium Falciparum
Genes
Malaria
Gene Expression
Proteins
Plasmodium
Metabolic Networks And Pathways
Genome
Tricarboxylic Acids
Methylation
Antimalarials
Pharmaceutical Preparations
Falciparum Malaria
Sexual Development
Histones
Fluxes
Transcriptome
Membranes
Histone Methyltransferase
Gene Editing
Bix 01294
Clustered Regularly Interspaced Short Palindromic Repeats
Metabolism
Enzymes
Most Recent Papers
Hierarchical transcriptional control regulates Plasmodium falciparum sexual differentiation
Riëtte Van Biljon, Roelof Van Wyk, Heather J. Painter, Lindsey Orchard, Janette Reader, Jandeli Niemand, Manuel Llinás, Lyn Marie Birkholtz, 2019, BMC genomics
A novel antiparasitic compound kills ring-stage Plasmodium falciparum and retains activity against artemisinin-resistant parasites.
R Clements, V Streva, P Dumoulin, W Huang, E Owens, D Raj, B Burleigh, Manuel Llinás, E Winzeler, Qiming Zhang, J Dvorin, 2019, The Journal of infectious diseases
The g9a histone methyltransferase inhibitor BIX-01294 modulates gene expression during plasmodium falciparum gametocyte development and transmission
Che Julius Ngwa, Meike Jutta Kiesow, Lindsey Marie Orchard, Afia Farrukh, Manuel Llinás, Gabriele Pradel, 2019, International journal of molecular sciences
Cutting back malaria
Marcus C.S. Lee, Scott E. Lindner, Jose Juan Lopez-Rubio, Manuel Llinás, 2019, Briefings in functional genomics on p. 281-289
Antimalarial pantothenamide metabolites target acetyl-coenzyme A biosynthesis in Plasmodium falciparum
Joost Schalkwijk, Erik Allman, Patrick Jansen, Laura De Vries, Julie Verhoef, Suzanne Jackowski, Peter Botman, Christien Beuckens-Schortinghuis, Karin Koolen, Judith Bolscher, Martijn Vos, Karen Miller, Stacy Reeves, Helmi Pett, Graham Trevitt, Sergio Wittlin, Christian Scheurer, Sibylle Sax, Christoph Fischli, Iñigo Angulo-Barturen, Mariá Jiménez-Diaz, Gabrielle Josling, Taco Kooij, Roger Bonnert, Brice Campo, Richard Blaauw, Floris Rutjes, Robert Sauerwein, Manuel Llinás, Pedro Hermkens, Koen Dechering, 2019, Science Translational Medicine
Identifying the Components of Acidosis in Patients with Severe Plasmodium falciparum Malaria Using Metabolomics
Stije J. Leopold, Aniruddha Ghose, Erik L. Allman, Hugh W.F. Kingston, Amir Hossain, Asok Kumar Dutta, Katherine Plewes, Kesinee Chotivanich, Nicholas P.J. Day, Joel Tarning, Markus Winterberg, Nicholas J. White, Manuel Llinás, Arjen M. Dondorp, 2019, Journal of Infectious Diseases on p. 1766-1776
Plasmodium niemann-pick type C1- related protein is a druggable target required for parasite membrane homeostasis
Eva S. Istvan, Sudipta Das, Suyash Bhatnagar, Josh R. Beck, Edward Owen, Manuel Llinas, Suresh M. Ganesan, Jacquin C. Niles, Elizabeth Winzeler, Akhil B. Vaidya, Daniel E. Goldberg, 2019, eLife
Identifying the components of acidosis in patients with severe P. falciparum malaria using metabolomics.
S Leopold, A Ghose, E Allman, Kingston HWF, A Hossain, A Dutta, K Plewes, K Chotivanich, Day NPJ, J Tarning, M Winterberg, N White, Manuel Llinás, A Dondorp, 2018, The Journal of infectious diseases
Open-source discovery of chemical leads for next-generation chemoprotective antimalarials
Yevgeniya Antonova-Koch, Stephan Meister, Matthew Abraham, Madeline R. Luth, Sabine Ottilie, Amanda K. Lukens, Tomoyo Sakata-Kato, Manu Vanaerschot, Edward Owen, Juan Carlos Jado Rodriguez, Steven P. Maher, Jaeson Calla, David Plouffe, Yang Zhong, Kaisheng Chen, Victor Chaumeau, Amy J. Conway, Case W. McNamara, Maureen Ibanez, Kerstin Gagaring, Fernando Neria Serrano, Korina Eribez, Cullin Mc Lean Taggard, Andrea L. Cheung, Christie Lincoln, Biniam Ambachew, Melanie Rouillier, Dionicio Siegel, François Nosten, Dennis E. Kyle, Francisco Javier Gamo, Yingyao Zhou, Manuel Llinás, David A. Fidock, Dyann F. Wirth, Jeremy Burrows, Brice Campo, Elizabeth A. Winzeler, 2018, Science
Evidence for Regulation of Hemoglobin Metabolism and Intracellular Ionic Flux by the Plasmodium falciparum Chloroquine Resistance Transporter
Andrew H. Lee, Satish K. Dhingra, Ian A. Lewis, Maneesh K. Singh, Amila Siriwardana, Seema Dalal, Kelly Rubiano, Matthias S. Klein, Katelynn S. Baska, Sanjeev Krishna, Michael Klemba, Paul D. Roepe, Manuel Llinás, Celia R.S. Garcia, David A. Fidock, 2018, Scientific reports
View More
Most-Cited Papers
New insights into the blood-stage transcriptome of Plasmodium falciparum using RNA-Seq
Thomas D. Otto, Daniel Wilinski, Sammy Assefa, Thomas M. Keane, Louis R. Sarry, Ulrike Böhme, Jacob Lemieux, Bart Barrell, Arnab Pain, Matthew Berriman, Chris Newbold, Manuel Llinas, 2010, Molecular Microbiology on p. 12-24
A transcriptional switch underlies commitment to sexual development in malaria parasites
Björn F.C. Kafsack, Núria Rovira-Graells, Taane G. Clark, Cristina Bancells, Valerie M. Crowley, Susana G. Campino, April E. Williams, Laura G. Drought, Dominic P. Kwiatkowski, David A. Baker, Alfred Cortés, Manuel Llinas, 2014, Nature on p. 248-252
A cascade of DNA-binding proteins for sexual commitment and development in Plasmodium
Abhinav Sinha, Katie R. Hughes, Katarzyna K. Modrzynska, Thomas D. Otto, Claudia Pfander, Nicholas J. Dickens, Agnieszka A. Religa, Ellen Bushell, Anne L. Graham, Rachael Cameron, Bjorn F.C. Kafsack, April E. Williams, Manuel Llinas, Matthew Berriman, Oliver Billker, Andrew P. Waters, 2014, Nature on p. 253-257
Identification and Genome-Wide Prediction of DNA Binding Specificities for the ApiAP2 family of regulators from the malaria parasite
Tracey L. Campbell, Erandi K. de Silva, Kellen L. Olszewski, Olivier Elemento, Manuel Llinas, 2010, PLoS Pathogens
Site-specific genome editing in Plasmodium falciparum using engineered zinc-finger nucleases
Judith Straimer, Marcus C.S. Lee, Andrew H. Lee, Bryan Zeitler, April E. Williams, Jocelynn R. Pearl, Lei Zhang, Edward J. Rebar, Philip D. Gregory, Manuel Llinas, Fyodor D. Urnov, David A. Fidock, 2012, Nature methods on p. 993-998
Branched tricarboxylic acid metabolism in Plasmodium falciparum
Kellen L. Olszewski, Michael W. Mather, Joanne M. Morrisey, Benjamin A. Garcia, Akhil B. Vaidya, Joshua D. Rabinowitz, Manuel Llinas, 2010, Nature on p. 774-778
Reconstruction and flux-balance analysis of the Plasmodium falciparum metabolic network
Germán Plata, Tzu Lin Hsiao, Kellen L. Olszewski, Manuel Llinás, Dennis Vitkup, 2010, Molecular Systems Biology
Open Source Drug Discovery with the Malaria Box Compound Collection for Neglected Diseases and Beyond
Wesley C. Van Voorhis, John H. Adams, Roberto Adelfio, Vida Ahyong, Myles H. Akabas, Pietro Alano, Aintzane Alday, Yesmalie Alemán Resto, Aishah Alsibaee, Ainhoa Alzualde, Katherine T. Andrews, Simon V. Avery, Vicky M. Avery, Lawrence Ayong, Mark Baker, Stephen Baker, Choukri Ben Mamoun, Sangeeta Bhatia, Quentin Bickle, Lotfi Bounaadja, Tana Bowling, Jürgen Bosch, Lauren E. Boucher, Fabrice F. Boyom, Jose Brea, Marian Brennan, Audrey Burton, Conor R. Caffrey, Grazia Camarda, Manuela Carrasquilla, Dee Carter, Maria Belen Cassera, Ken Chih-Chien Cheng, Worathad Chindaudomsate, Anthony Chubb, Beatrice L. Colon, Daisy D. Colón-López, Yolanda Corbett, Gregory J. Crowther, Noemi Cowan, Sarah D'Alessandro, Na Le Dang, Michael Delves, Joseph L. DeRisi, Alan Y. Du, Sandra Duffy, Shimaa Abd El-Salam El-Sayed, Michael T. Ferdig, José A. Fernández Robledo, David A. Fidock, Isabelle Florent, Patrick V.T. Fokou, Ani Galstian, Francisco Javier Gamo, Suzanne Gokool, Ben Gold, Todd Golub, Gregory M. Goldgof, Rajarshi Guha, W. Armand Guiguemde, Nil Gural, R. Kiplin Guy, Michael A.E. Hansen, Kirsten K. Hanson, Andrew Hemphill, Rob Hooft van Huijsduijnen, Takaaki Horii, Paul Horrocks, Tyler B. Hughes, Christopher Huston, Ikuo Igarashi, Katrin Ingram-Sieber, Maurice A. Itoe, Ajit Jadhav, Amornrat Naranuntarat Jensen, Laran T. Jensen, Rays H.Y. Jiang, Annette Kaiser, Jennifer Keiser, Thomas Ketas, Sebastien Kicka, Sunyoung Kim, Kiaran Kirk, Vidya P. Kumar, Dennis E. Kyle, Maria Jose Lafuente, Scott Landfear, Nathan Lee, Sukjun Lee, Adele M. Lehane, Fengwu Li, David Little, Liqiong Liu, Manuel Llinas, Maria I. Loza, Aristea Lubar, Leonardo Lucantoni, Isabelle Lucet, Louis Maes, Dalu Mancama, Nuha R. Mansour, Sandra March, Sheena McGowan, Iset Medina Vera, Stephan Meister, Luke Mercer, Jordi Mestres, Alvine N. Mfopa, Raj N. Misra, Seunghyun Moon, John P. Moore, Francielly Morais Rodrigues da Costa, Joachim Müller, Arantza Muriana, Stephen Nakazawa Hewitt, Bakela Nare, Carl Nathan, Nathalie Narraidoo, Sujeevi Nawaratna, Kayode K. Ojo, Diana Ortiz, Gordana Panic, George Papadatos, Silvia Parapini, Kailash Patra, Ngoc Pham, Sarah Prats, David M. Plouffe, Sally Ann Poulsen, Anupam Pradhan, Celia Quevedo, Ronald J. Quinn, Christopher A. Rice, Mohamed Abdo Rizk, Andrea Ruecker, Robert St. Onge, Rafaela Salgado Ferreira, Jasmeet Samra, Natalie G. Robinett, Ulrich Schlecht, Marjorie Schmitt, Filipe Silva Villela, Francesco Silvestrini, Robert Sinden, Dennis A. Smith, Thierry Soldati, Andreas Spitzmüller, Serge Maximilian Stamm, David J. Sullivan, William Sullivan, Sundari Suresh, Brian M. Suzuki, Yo Suzuki, S. Joshua Swamidass, Donatella Taramelli, Lauve R.Y. Tchokouaha, Anjo Theron, David Thomas, Kathryn F. Tonissen, Simon Townson, Abhai K. Tripathi, Valentin Trofimov, Kenneth O. Udenze, Imran Ullah, Cindy Vallieres, Edgar Vigil, Joseph M. Vinetz, Phat Voong Vinh, Hoan Vu, Nao Aki Watanabe, Kate Weatherby, Pamela M. White, Andrew F. Wilks, Elizabeth A. Winzeler, Edward Wojcik, Melanie Wree, Wesley Wu, Naoaki Yokoyama, Paul H.A. Zollo, Nada Abla, Benjamin Blasco, Jeremy Burrows, Benoît Laleu, Didier Leroy, Thomas Spangenberg, Timothy Wells, Paul A. Willis, 2016, PLoS Pathogens
A Plasmodium falciparum Histone Deacetylase regulates antigenic variation and gametocyte conversion
Bradley I. Coleman, Kristen M. Skillman, Rays H.Y. Jiang, Lauren M. Childs, Lindsey M. Altenhofen, Markus Ganter, Yvette Leung, Ilana Goldowitz, Björn F.C. Kafsack, Matthias Marti, Manuel Llinas, Caroline O. Buckee, Manoj T. Duraisingh, 2014, Cell Host and Microbe on p. 177-186
Genetic investigation of tricarboxylic acid metabolism during the plasmodium falciparum life cycle
Hangjun Ke, Ian A. Lewis, Joanne M. Morrisey, Kyle J. McLean, Suresh M. Ganesan, Heather Jill Painter Ponton, Michael W. Mather, Marcelo Jacobs-Lorena, Manuel Llinas, Akhil B. Vaidya, 2015, Cell Reports on p. 164-174
View More