Joshua Kellogg
Emphasis Area Representative, Molecular Toxicology; Assistant Professor of Veterinary and Biomedical Sciences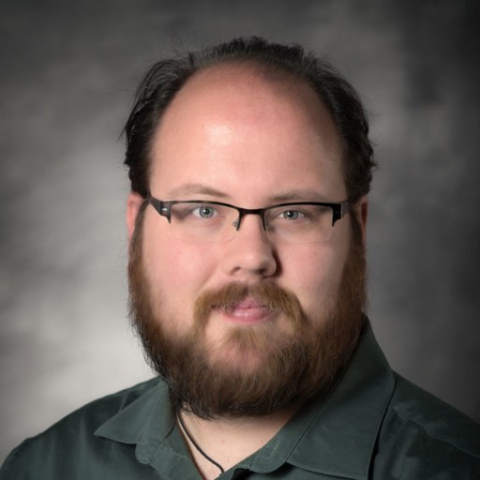 325 Huck Life Sciences
University Park, PA
Research Summary
Development of new metabolomics tools for chemical and biological characterization of complex systems. Discovery of new natural products from plants and microorganisms with novel bioactivity against pathogenic fungi and neglected tropical diseases. Bioanalytical techniques to probe the mechanism of action and basic biology of these target organisms. Ethnobotany and indigenous knowledge surrounding plant-based medicine.
Huck Graduate Students
Huck Affiliations
Links
Publication Tags
These publication tags are generated from the output of this researcher. Click any tag below to view other Huck researchers working on the same topic.
Biological Products
Metabolomics
Mass Spectrometry
Occurrence In Nature
Indole Alkaloids
Oxindoles
Mitragyna
Oxides
In Vitro Techniques
Mitragynine
Alkaloids
Liquid Chromatography
Drug Interactions
Fungi
Datasets
Fractionation
Mixture
Hydrastis
Complex Mixtures
Metabolites
Tea
Chemistry
Toxicology
Indole Alkaloid
Alkaloid
Most Recent Publications
Warren S. Vidar, Tim U.H. Baumeister, Lindsay K. Caesar, Joshua J. Kellogg, Daniel A. Todd, Roger G. Linington, Olav M. Kvalheim, Nadja B. Cech, 2023, Journal of Natural Products on p. 655-671
Francisco Chacon, Wesley M. Raup-Konsavage, Kent E. Vrana, Joshua Kellogg, 2022, Biomedicines on p. 3124
Untargeted metabolomics for the study of antiinfective plants
Joshua J. Kellogg, 2022, on p. 335-359
View More
Most-Cited Papers
Joshua J. Kellogg, Daniel A. Todd, Joseph M. Egan, Huzefa A. Raja, Nicholas H. Oberlies, Olav M. Kvalheim, Nadja B. Cech, 2016, Journal of Natural Products on p. 376-386
Joshua J. Kellogg, Huzefa A. Raja, 2017, Phytochemistry Reviews on p. 271-293
Joshua Kellogg, Mary H. Grace, Mary Ann Lila, 2014, Marine Drugs on p. 5277-5294
View More