Jason Rasgon
Professor of Entomology and Disease Epidemiology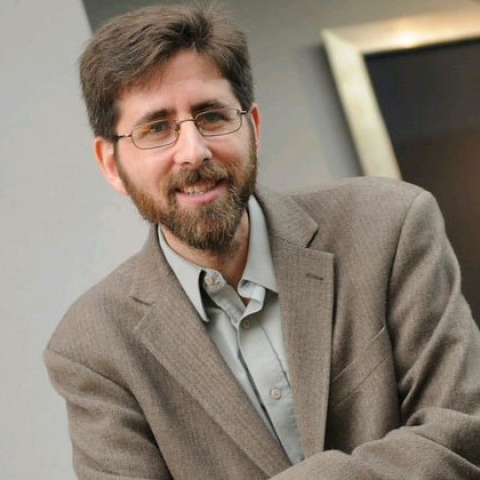 W127 Millenium Science Complex
University Park, PA 16802
Research Summary
Integrating population biology, ecology, molecular tools and theory to address fundamental and applied questions related to vector arthropods and the pathogens they transmit.
Huck Graduate Students
Huck Affiliations
Publication Tags
These publication tags are generated from the output of this researcher. Click any tag below to view other Huck researchers working on the same topic.
Culicidae
Wolbachia
Pathogens
Genes
Anopheles
Viruses
Arthropods
Infections
Infection
Gene Editing
Malaria
Methodology
Insecticides
Virus Diseases
Culex
Anopheles Gambiae
Mosquito Control
Alpha Mannosidase
Cryopreservation
Microbiota
Bacteria
Genome
Mosquito Vectors
Animal Pathogens
Insecta
Most Recent Publications
Kristine L. Werling, Rebecca M. Johnson, Hillery C. Metz, Jason L. Rasgon, 2022, Parasites and Vectors
Characterization of Mayaro virus (strain BeAn343102) biology in vertebrate and invertebrate cellular backgrounds
Sujit Pujhari, Marco Brustolin, Chan C. Heu, Ronald Smithwick, Mireia Larrosa, Susan Hafenstein, Jason L. Rasgon, 2022, Journal of General Virology
Leah T. Sigle, Matthew Jones, Mario Novelo, Suzanne A. Ford, Nadya Urakova, Konstantinos Lymperopoulos, Richard T. Sayre, Zhiyong Xi, Jason L. Rasgon, Elizabeth A. McGraw, 2022, Insect Molecular Biology on p. 356-368
View More
Most-Cited Papers
Harnessing mosquito-Wolbachia symbiosis for vector and disease control
Kostas Bourtzis, Stephen L. Dobson, Zhiyong Xi, Jason L. Rasgon, Maurizio Calvitti, Luciano A. Moreira, Hervé C. Bossin, Riccardo Moretti, Luke Anthony Baton, Grant L. Hughes, Patrick Mavingui, Jeremie R.L. Gilles, 2014, Acta Tropica on p. S150-S163
Grant L. Hughes, Brittany L. Dodson, Rebecca M. Johnson, Courtney C. Murdock, Hitoshi Tsujimoto, Yasutsugu Suzuki, Alyssa A. Patt, Long Cui, Carlos W. Nossa, Rhiannon M. Barry, Joyce M. Sakamoto, Emily A. Hornett, Jason L. Rasgon, 2014, Proceedings of the National Academy of Sciences of the United States of America on p. 12498-12503
Brittany L. Dodson, Grant L. Hughes, Oluwatobi Paul, Amy C. Matacchiero, Laura D. Kramer, Jason L. Rasgon, 2014, PLoS Neglected Tropical Diseases
View More