Donna Korzick
Director of Graduate Training Initiatives; Professor of Physiology and Kinesiology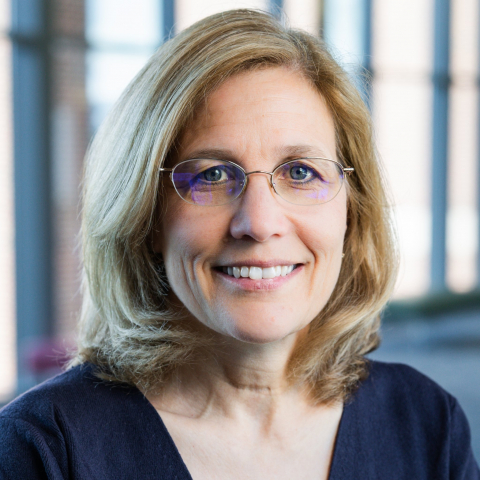 106 Noll Lab
University Park, PA 16802
Research Summary
My research is focused on aging, post-menopausal women, and cardiac ischemia reperfusion injury using animal models. We are particularly interested in the effects of estrogen deficiency on mitochondrial regulation of cell survival following myocardial infarction. Multiple levels of inquiry addressing mitochondrial quality control regulation and immune signaling is emphasized.
Huck Graduate Students
Huck Affiliations
Links
Publication Tags
These publication tags are generated from the output of this researcher. Click any tag below to view other Huck researchers working on the same topic.
Estrogens
Heart
Proteins
Mitochondria
Estrogen
Mitochondrial Proteins
Rats
Ethanol
Alcohols
Reperfusion Injury
Protein
Inbred F344 Rats
Ischemia
Reperfusion
Therapeutics
Proteomics
Myocardial Infarction
Quality Control
Evans Blue
Arterioles
Alcohol Drinking
Endothelins
Alcoholic Cardiomyopathy
Vasoconstriction
Necrosis
Most Recent Publications
Phenotypic Characterization of Macrophage and Monocyte Populations in the NLRP3 KO DAHL/SS-Nlrp3<sup>em2Mcwi</sup> Rat Model
Cesar De Jeronimo Diaz, Jiajing Teng, Ryan A. Flynn, Matthew Lin, Junyao Yuan, Connie J. Rogers, Donna H. Korzick, 2022, FASEB Journal
Evans Blue Dye Interferes with Gating for Certain Fluorochrome-Conjugated Antibodies Using Flow Cytometry in the Ischemic Rat Heart
Jiajing Teng, Cesar De Jeronimo Diaz, Ryan A. Flynn, Matthew Lin, Connie J. Rogers, Donna H. Korzick, 2022, FASEB Journal
Alexandra M. Garvin, Morgan A. Jackson, Donna H. Korzick, 2018, American Journal of Physiology on p. H1434-H1442
View More
Most-Cited Papers
A. A. Knowlton, D. H. Korzick, 2014, Molecular and Cellular Endocrinology on p. 31-39
Donna H. Korzick, Daniel R. Sharda, Anne M. Pruznak, Charles H. Lang, 2013, American Journal of Physiology on p. R887-R898
Charles H. Lang, Donna H. Korzick, 2014, American Journal of Physiology on p. R23-R33
View More