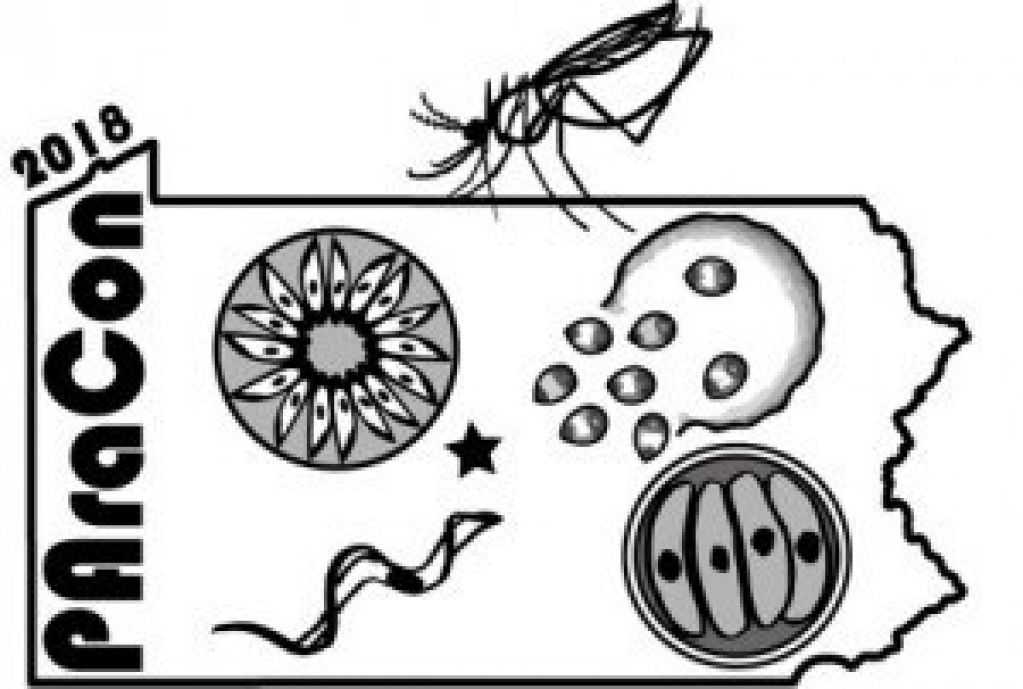 Pennsylvania has a large number of parasitologists across the Commonwealth. We decided to hold PAraCon (Pennsylvania Parasitology Conference) to allow us all to build our networks, share our recent work together, and promote one another's research. This meeting is supported in large part by the contributions from the Borroughs-Wellcome Fund (BWF) and the J. Lloyd and Dorothy F. Huck Institutes for the Life Sciences at Penn State.
Schedule:
The complete schedule can be found here: PAraCon 2018 Schedule (PDF). (Updated July 26, 2018)

Wireless Internet Access:
Free WiFi is available through eduroam or through a free AT&T connection (select that network when connecting, and accept the terms if you agree).
Locations:
Friday Night:
Reception (Light Bites and Drinks): Manuel Llinas' House: 658 Glenn St., State College, PA 16803 (Google Maps)
Saturday Scientific Portion:
Breakfast: W202, Millennium Science Complex (Google Maps)
Lunch: Life Science Building/Millennium Science Complex Greenspace
Posters: 3rd Floor Commons, Millennium Science Complex (Google Maps) Talks: 100 Life Sciences Building (Paul Berg Auditorium) (Google Maps)
Costs:
We are keeping the costs of PAraCon minimal to make it accessible to as many parasitologists as possible. We only ask you to cover the cost of your hotel, travel to State College, poster printing, and dinner out on Saturday night.
Hotel:
The Atherton Hotel http://www.athertonhotel.net/e... Location: 125 S. Atherton St. State College, PA 16801 (Google Map) Reservations: A block of rooms has been set for the conference. Please reserve your own room by July 10 to get the best rates: https://www.choicehotels.com/reservations/groups/TN34G5
Job Postings:
Looking for new lab members? Email your job posting to Scott.Lindner@psu.edu and we'll add them here. Also free free to bring along a paper copy to post on-site.
What to Do in State College:
Staying in State College a bit longer? There are many great restaurants, bars, green spaces, and other things to check out. The Central PA Convention and Visitors Bureau has compiled a good list of places to consider. http://www.visitpennstate.org/
Organizers:
Manuel Llinás, Co-Organizer, manuel@psu.edu
Llinás Lab Website
Scott Lindner, Co-Organizer, Scott.Lindner@psu.edu
Lindner Lab Website
Tracey Besemer, Administrative Assistant, tld30@psu.edu