CIDD offers a vibrant research community and excellent quality of life in the Centre County region. The Huck Institutes and Penn State provide resources and opportunities on par with the greatest research institutions in the world nestled within an open and inviting community that provides a high-quality of life and exciting cultural and recreational opportunities year round.
CIDD
Uniquely comprehensive
CIDD brings together infectious disease biologists across multiple scales of complexity, from the molecular to population levels, and across all host taxonomies. Over the course of our investigations into the ecology and evolution of infectious diseases, our focus has evolved. While our research will always remain firmly grounded in the basic biology of the parasitic agent, our vision for the future is to increasingly apply our knowledge to the improvement of human, animal and plant health in their environment.

CIDD is a community of researchers — faculty, students, and staff — that brings together expertise from across colleges and departments to develop collaborative approaches to answering questions in infectious disease biology. For students, we offer tailored graduate opportunities across more than 9 graduate programs to best suit the career needs of each individual. Our graduate students, thus, have access to faculty, opportunities, and resources from across Penn State.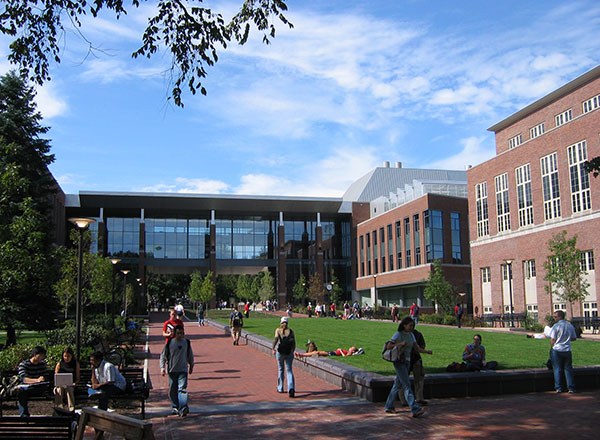 The Huck Institutes
Breaking barriers, cultivating community
The Huck Institutes comprises 26 research institutes across 8 participating Penn State Colleges. These Centers serve as incubators for cutting edge, developing fields in the life sciences — ranging from the molecular scale to global health. The Huck Institutes maintains 7 advanced graduate programs training students in collaborative and interdisciplinary approaches to solve the life sciences challenges of today and tomorrow.
Offering cutting-edge core facilities, seed grants for innovative ideas and well-established global network of partners, The Huck presents students, post-docs and faculty alike with unparalleled research opportunities.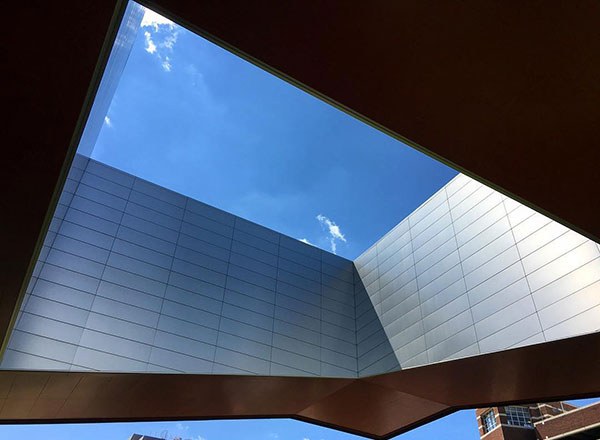 Penn State
Excellence, impact
As a top twenty-five research university, we collaborate with industrial, educational, governmental, and agricultural partners to research issues that are valuable to society. In each of the last four years, total research expenditures have topped $860 million, placing the University among the nation's leaders.
Across 24 campuses, our 100,000 students and 17,000 faculty and staff know the real measure of success goes beyond the classroom—it's the positive impact made on communities across the world. Our ideals stem from our origins as Pennsylvania's sole land-grant institution, which allow us to continue to bring positive impact to humanity through our teaching, research, and engagement mission.
Here, we believe ideas and solutions come from including a multitude of perspectives. Fifteen disciplines—from psychology to atmospheric science and materials engineering—rank nationally in the top ten for research expenditures. (Only one other major research university—Johns Hopkins—shares this distinction.) From stopping the spread of malaria to developing farming practices that protect the water quality in the Chesapeake watershed, our interdisciplinary researchers solve problems that impact the world.
And that collaboration extends beyond Penn State. As a top twenty-five research university, we collaborate with industrial, educational, governmental, and agricultural partners to research issues that are valuable to society.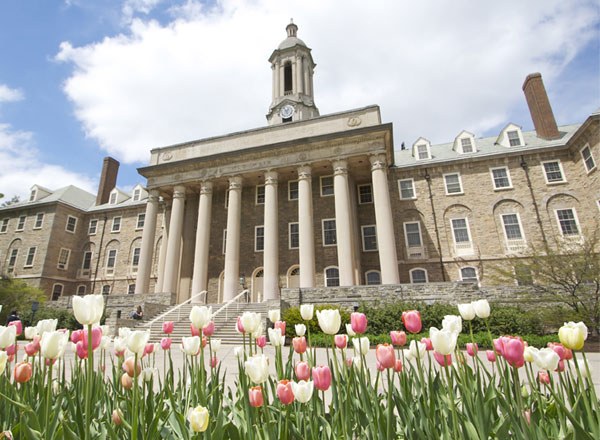 State College
Safe, Livable, Affordable
Nestled within a mixture of rolling farmland valleys and expansive forested ridges, State College is routinely ranked among the best places to live in the country. The town offers engaging cultural opportunities, an outstanding public school system, world-class outdoor recreation, and top-quality entertainment venues as well as collegiate athletics and an environment consistently ranked among the safest in the US.
Pennsylvania is home to 120 state parks, 8 of which are within an hour of State College. State College is literally minutes from the Rothrock State Forest to the south and the Black Moshannon State Park to the Northwest. And those are just two of the bigger options for camping and outdoor adventure in the region. The Rothrock State Forest is home to one of few remaining old growth forests in the state of Pennsylvania, and this natural area is the perfect spot to explore, whether on a serious primitive camping trip or with little ones at a designated campground. Hiking, cycling, and skiing opportunities all are mere minutes from our bustling downtown