Tracy Langkilde
Professor of Biology; Dean of the Eberly College of Science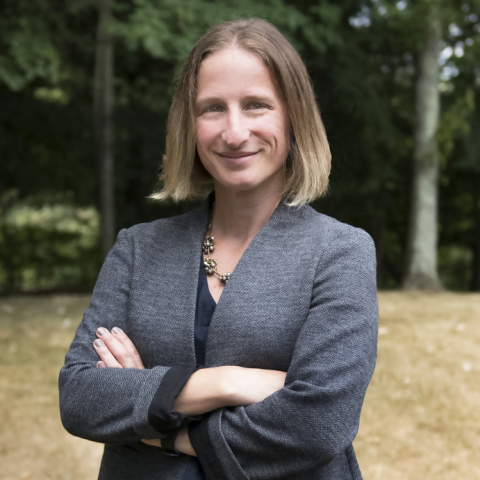 517 Thomas
University Park, PA
She/Her
Research Summary
The interface of ecology and evolution to understand how an organism's traits are matched to its environment and responds to novel selective pressures imposed by global environmental change, and the consequences of this adaptation.
Huck Affiliations
Links
Publication Tags
These publication tags are generated from the output of this researcher. Click any tag below to view other Huck researchers working on the same topic.
Lizards
Glucocorticoids
Lizard
Corticosterone
Pregnancy
Phenotype
Fire Ants
Hormones
Sceloporus Undulatus
Effect
Mothers
Costs And Cost Analysis
Vertebrates
Predator
Predators
Wild Animals
Ecology
Ant
Breeding
Population
Gastrointestinal Microbiome
Chromosomes
Birds
Glucocorticoid
Hormone
Most Recent Publications
Consumption of fire ants, an invasive predator and prey of native lizards, may enhance immune functions needed to combat envenomation
C. Tylan, H. I. Engler, G. Villar, T. Langkilde, 2023, Biological Invasions on p. 725-740
Braulio A. Assis, Julian D. Avery, Ryan L. Earley, Tracy Langkilde, 2022, Frontiers in Endocrinology
B. A. Assis, J. D. Avery, R. L. Earley, T. Langkilde, 2022, Integrative Organismal Biology
View More
Most-Cited Papers
Jennifer B. Tennessen, Susan E. Parks, Tracy Langkilde, 2014, Conservation Physiology
The role of behaviour in the establishment of novel traits
Marlene Zuk, Elizabeth Bastiaans, Tracy Langkilde, Elizabeth Swanger, 2014, Animal Behaviour on p. 333-344
How do duration, frequency, and intensity of exogenous CORT elevation affect immune outcomes of stress?
Gail L. McCormick, Katriona Shea, Tracy Langkilde, 2015, General and Comparative Endocrinology on p. 81-87
David C. Ensminger, Tracy Langkilde, Dustin A.S. Owen, Kirsty J. MacLeod, Michael J. Sheriff, 2018, Journal of Animal Ecology on p. 1685-1697
Brian K. Trevelline, Kirsty J. MacLeod, Sarah A. Knutie, Tracy Langkilde, Kevin D. Kohl, 2018, Biology Letters
Personality traits are expressed in Bullfrog tadpoles during open-field trials
Bradley E. Carlson, Tracy Langkilde, 2013, Journal of Herpetology on p. 378-383
Survival and reproductive costs of repeated acute glucocorticoid elevations in a captive, wild animal
K. J. MacLeod, M. J. Sheriff, D. C. Ensminger, D. A.S. Owen, T. Langkilde, 2018, General and Comparative Endocrinology on p. 1-6
Latitudinal and seasonal variation in reproductive effort of the eastern fence lizard (Sceloporus undulatus)
Weiguo Du, Travis R. Robbins, Daniel A. Warner, Tracy Langkilde, Richard Shine, 2014, Integrative Zoology on p. 360-371
Lindsey Swierk, Tracy Langkilde, 2013, Biology Letters
Are invasive species stressful? The glucocorticoid profile of native lizards exposed to invasive fire ants depends on the context
Sean P. Graham, Nicole A. Freidenfelds, Christopher J. Thawley, Travis R. Robbins, Tracy Langkilde, 2017, Physiological and Biochemical Zoology on p. 328-337
View More