Tracy Langkilde
Professor of Biology; Dean of the Eberly College of Science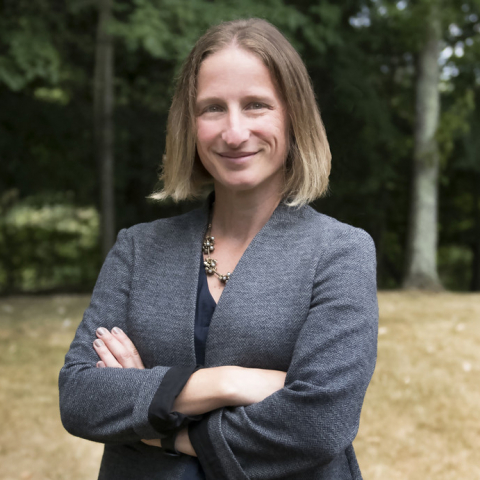 517 Thomas
University Park, PA
She/Her
Research Summary
The interface of ecology and evolution to understand how an organism's traits are matched to its environment and responds to novel selective pressures imposed by global environmental change, and the consequences of this adaptation.
Huck Affiliations
Links
Publication Tags
Lizards
Lizard
Corticosterone
Glucocorticoids
Pregnancy
Temperature
Sceloporus Undulatus
Fire Ants
Breeding
Ant
Ants
Population
Fitness
Predation
Hemagglutination
Canopy
Effect
Exposure
Color
Gender
Mating Behavior
Amphibian
Health
Physiological Stress
Group Size
Most Recent Papers
Context-dependent effects of glucocorticoids on the lizard gut microbiome
Kirsty J. MacLeod, Kevin D. Kohl, Brian K. Trevelline, Tracy Langkilde, 2022, Molecular Ecology on p. 185-196
Compensating for a stressful pregnancy? Glucocorticoid treatment during gravidity reduces metabolic rate in female fence lizards post-parturition
K. J. MacLeod, T. Langkilde, J. J. Heppner, C. A.F. Howey, K. Sprayberry, C. Tylan, M. J. Sheriff, 2021, Hormones and Behavior
A chromosome-level genome assembly for the eastern fence lizard (Sceloporus undulatus), a reptile model for physiological and evolutionary ecology
Aundrea K. Westfall, Rory S. Telemeco, Mariana B. Grizante, Damien S. Waits, Amanda D. Clark, Dasia Y. Simpson, Randy L. Klabacka, Alexis P. Sullivan, George H. Perry, Michael W. Sears, Christian L. Cox, Robert M. Cox, Matthew E. Gifford, Henry B. John-Alder, Tracy Langkilde, Michael J. Angilletta, Adam D. Leaché, Marc Tollis, Kenro Kusumi, Tonia S. Schwartz, 2021, GigaScience
Elevated glucocorticoids during gestation suggest sex-specific effects on offspring telomere lengths in a wild lizard
David C. Ensminger, Sue R. Siegel, Dustin A.S. Owen, Michael J. Sheriff, Tracy Langkilde, 2021, Comparative biochemistry and physiology. Part A, Molecular & integrative physiology
Honest signals and sexual conflict
Braulio A. Assis, Julian D. Avery, Catherine Tylan, Heather I. Engler, Ryan L. Earley, Tracy Langkilde, 2021, Ecology and Evolution on p. 7647-7659
Size-assortative mating in explosive breeders
Lindsey Swierk, Tracy Langkilde, 2021, Behaviour on p. 849-868
Ecoimmune reallocation in a native lizard in response to the presence of invasive, venomous fire ants in their shared environment
Catherine Tylan, Maria Horvat-Gordon, Paul A. Bartell, Tracy Langkilde, 2020, Journal of Experimental Zoology Part A: Ecological and Integrative Physiology on p. 792-804
Effects of temperature on plasma corticosterone in a native lizard
Andrea Racic, Catherine Tylan, Tracy Langkilde, 2020, Scientific Reports
The influence of hunting pressure and ecological factors on fecal glucocorticoid metabolites in wild elk
David C. Ensminger, Catharine Pritchard, Tracy Langkilde, Tess Gingery, Jeremiah E. Banfield, W. David Walter, 2020, Wildlife Biology
Trade-off between Thermal Quality and Predation Risk at Timber Rattlesnake Gestation Sites
Mark W. Herr, Julian D. Avery, Tracy Langkilde, Christopher A.F. Howey, 2020, Journal of Herpetology on p. 196-205
View More
Most-Cited Papers
Traffic noise causes physiological stress and impairs breeding migration behaviour in frogs
Jennifer B. Tennessen, Susan E. Parks, Tracy Langkilde, 2014, Conservation Physiology
The role of behaviour in the establishment of novel traits
Marlene Zuk, Elizabeth Bastiaans, Tracy Langkilde, Elizabeth Swanger, 2014, Animal Behaviour on p. 333-344
The impacts of invaders
Sean P. Graham, Nicole A. Freidenfelds, Gail L. McCormick, Tracy Langkilde, 2012, General and Comparative Endocrinology on p. 400-408
Hot boys are blue
Tracy Langkilde, Katherine E. Boronow, 2012, Journal of Herpetology on p. 461-465
How do duration, frequency, and intensity of exogenous CORT elevation affect immune outcomes of stress?
Gail L. McCormick, Katriona Shea, Tracy Langkilde, 2015, General and Comparative Endocrinology on p. 81-87
Evading invaders
N. A. Freidenfelds, T. R. Robbins, T. Langkilde, 2012, Behavioral Ecology on p. 659-664
Female lizards discriminate between potential reproductive partners using multiple male traits when territory cues are absent
Lindsey Swierk, Matthew Ridgway, Tracy Langkilde, 2012, Behavioral Ecology and Sociobiology on p. 1033-1043
Latitudinal and seasonal variation in reproductive effort of the eastern fence lizard (Sceloporus undulatus)
Weiguo Du, Travis R. Robbins, Daniel A. Warner, Tracy Langkilde, Richard Shine, 2014, Integrative Zoology on p. 360-371
Personality traits are expressed in Bullfrog tadpoles during open-field trials
Bradley E. Carlson, Tracy Langkilde, 2013, Journal of Herpetology on p. 378-383
Bearded ladies
Lindsey Swierk, Tracy Langkilde, 2013, Biology Letters
View More