Tanya Renner
Assistant Professor of Entomology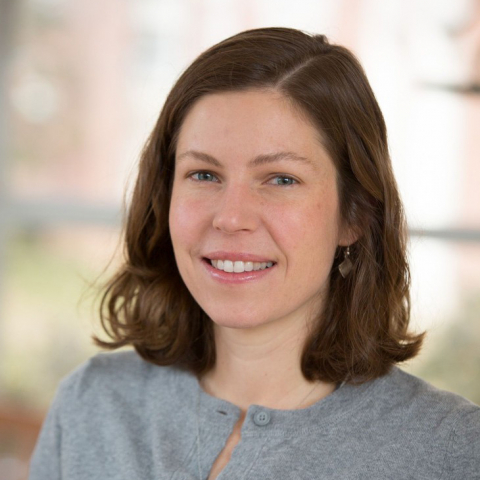 514 ASI
University Park, PA
She/Her
Research Summary
Evolution of chemical and structural defense. Molecular evolution, evolutionary genomics, and transcriptomics. Origins and evolution of carnivorous plants.
Huck Graduate Students
Huck Affiliations
Links
Publication Tags
These publication tags are generated from the output of this researcher. Click any tag below to view other Huck researchers working on the same topic.
Genes
Metabolism
Coleoptera
Phylogeny
History
Carnivorous Plants
Formic Acid
Pheromones
Chemical Defenses
Digestive System
Direction Compound
Beetle
Chemical
Carabidae
Digestion
Proteins
Pollination
Population Genetics
Harpalus
Nutrients
Biosynthesis
Traps
Genome
Transcription Factors
Chemical Ecology
Most Recent Publications
Matthias Freund, Dorothea Graus, Andreas Fleischmann, Kadeem J. Gilbert, Qianshi Lin, Tanya Renner, Christian Stigloher, Victor A. Albert, Rainer Hedrich, Kenji Fukushima, 2022, Plant Physiology on p. 44-59
Genomic insights into the evolution of plant chemical defense
Chloe P. Drummond, Tanya Renner, 2022, Current Opinion in Plant Biology
Kadeem J. Gilbert, Tanya Renner, 2021, AoB PLANTS
Primary Metabolism co-Opted for Defensive Chemical Production in the Carabid Beetle, Harpalus pensylvanicus
Adam M. Rork, Sihang Xu, Athula Attygalle, Tanya Renner, 2021, Journal of Chemical Ecology on p. 334-349
Adam M. Rork, Sihang Xu, Athula Attygalle, Tanya Renner, 2021, Journal of Chemical Ecology on p. 350
Aquatic angiosperm ambiguities answered
Victor A. Albert, Tanya Renner, 2020, Nature Plants on p. 181-183
Martin W. Breuss, Allen Mamerto, Tanya Renner, Elizabeth R. Waters, 2020, Genome Biology and Evolution on p. 2093-2106
Adam M. Rork, István Mikó, Tanya Renner, 2019, International Journal of Insect Morphology and Embryology on p. 19-25
Carabidae Semiochemistry: Current and Future Directions
Adam M. Rork, Tanya Renner, 2018, Journal of Chemical Ecology on p. 1069-1083
Sumetha Kannan, Gillian Halter, Tanya Renner, Elizabeth R. Waters, 2018, AoB PLANTS
View More
Most-Cited Papers
Tianying Lan, Tanya Renner, Enrique Ibarra-Laclette, Kimberly M. Farr, Tien Hao Chang, Sergio Alan Cervantes-Pérez, Chunfang Zheng, David Sankoff, Haibao Tang, Rikky W. Purbojati, Alexander Putra, Daniela I. Drautz-Moses, Stephan C. Schuster, Luis Herrera-Estrella, Victor A. Albert, 2017, Proceedings of the National Academy of Sciences of the United States of America on p. E4435-E4441
Kevin L. Hockett, Tanya Renner, David A. Baltrus, 2015, mBio on p. 11
Tanya Renner, Chelsea D. Specht, 2013, Current Opinion in Plant Biology on p. 436-442
Sumetha Kannan, Gillian Halter, Tanya Renner, Elizabeth R. Waters, 2018, AoB PLANTS
Shayla Salzman, Heather E. Driscoll, Tanya Renner, Thiago André, Stacy Shen, Chelsea D. Specht, 2015, Systematic Botany on p. 104-115
Carabidae Semiochemistry: Current and Future Directions
Adam M. Rork, Tanya Renner, 2018, Journal of Chemical Ecology on p. 1069-1083
Biochemistry of prey digestion and nutrient absorption
Ildiko Matusikova, Andrej Pavlovic, Tanya Renner, 2018, CARNIVOROUS PLANTS: PHYSIOLOGY, ECOLOGY, AND EVOLUTION on p. 207-220
Matthias Freund, Dorothea Graus, Andreas Fleischmann, Kadeem J. Gilbert, Qianshi Lin, Tanya Renner, Christian Stigloher, Victor A. Albert, Rainer Hedrich, Kenji Fukushima, 2022, Plant Physiology on p. 44-59
Molecular characterization and evolution of carnivorous sundew (Drosera rotundifolia L.) class V β-1,3-glucanase
Jaroslav Michalko, Tanya Renner, Patrik Mészáros, Peter Socha, Jana Moravčíková, Alžbeta Blehová, Jana Libantová, Zuzana Polóniová, Ildikó Matušíková, 2017, Planta on p. 77-91
Aquatic angiosperm ambiguities answered
Victor A. Albert, Tanya Renner, 2020, Nature Plants on p. 181-183
View More