Stephen Wilson
Professor of Psychology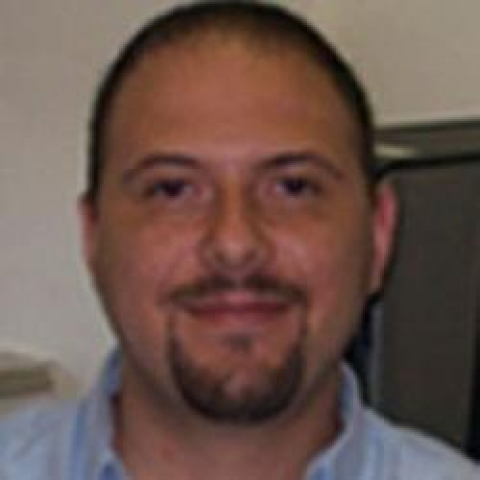 0141 Moore
University Park, PA
Research Summary
Addictive behavior, with a specific focus on cigarette smoking.
Huck Affiliations
Publication Tags
These publication tags are generated from the output of this researcher. Click any tag below to view other Huck researchers working on the same topic.
Tobacco Products
Brain
Nicotine
Smoking
Magnetic Resonance Imaging
Electronic Nicotine Delivery Systems
Craving
Smoke
Cigarette Smoking
Cues
Electronics
Smokers
Reward
Checklist
Alcohol
Ecological Momentary Assessment
Psychometrics
Alcohols
Equipment And Supplies
Pharmaceutical Preparations
Neuroimaging
Emotions
Young Adult
Aptitude
Corpus Striatum
Most Recent Publications
Prenatal androgen influences on the brain: A review, critique, and illustration of research on congenital adrenal hyperplasia
Adriene M. Beltz, Michael I. Demidenko, Stephen J. Wilson, Sheri A. Berenbaum, 2023, Journal of Neuroscience Research on p. 563-574
Young In Chung, Roisin White, Charles F. Geier, Stephen J. Johnston, Joshua M. Smyth, Mauricio R. Delgado, Sherry A. McKee, Stephen J. Wilson, 2023, Cognitive, Affective and Behavioral Neuroscience on p. 440-456
Momentary associations between affect and craving as a function of perceived smoking opportunity in young adults smoking 1–5 cigarettes per day: An ecological momentary assessment study
Siyuan Huang, M Furer, Joshua Smyth, Stephen J. Wilson, 2023, Drug and Alcohol Dependence
Children with lower ratings of executive functions have a greater response to the portion size effect
Kathleen L. Keller, Alaina Pearce, Bari Fuchs, Kyle Hallisky, Barbara J. Rolls, Stephen J. Wilson, Charles Geier, E Rose, 2023, Appetite
William C. Woods, Elizabeth A. Edershile, B Sharpe, Whitney R. Ringwald, Whitney Ringwald, Brinkley M. Sharpe, Philip H. Himmelstein, Michelle G. Newman, Stephen J. Wilson, William D. Ellison, Kenneth N. Levy, Aaron L. Pincus, J. David Creswell, Aidan G.C. Wright, 2023, Psychological Assessment
Stephen J. Wilson, 2022, Current Directions in Psychological Science on p. 347-354
Jessica M. Yingst, Courtney Lester, Craig Livelsberger, Sophia Allen, Erin Hammett, Susan Veldheer, Breianna Hummer, Candace Bordner, Junjia Zhu, Christopher N. Sciamanna, Trushin, N Trushin, Hock Tan, Stephen J. Wilson, Robert Twining, Jonathan Foulds, Patricia Sue Grigson, 2022, Journal of Electrophysiological Techniques on p. 30-37
H Ekhtiari, M Zare-Bidoky, A Sangchooli, A Janes, M Kaufman, J Oliver, J Prisciandaro, T Wüstenberg, R Anton, P Bach, A Baldacchino, A Beck, J Bjork, J Brewer, A Childress, Eric Claus, K Courtney, M Ebrahimi, F Filbey, D Ghahremani, P Azbari, R Goldstein, A Goudriaan, E Grodin, J Hamilton, C Hanlon, P Hassani-Abharian, A Heinz, J Joseph, F Kiefer, A Zonoozi, H Kober, R Kuplicki, Q Li, E London, J McClernon, H Noori, M Owens, M Paulus, I Perini, M Potenza, S Potvin, L Ray, J Schacht, D Seo, R Sinha, M Smolka, R Spanagel, V Steele, E Stein, S Steins-Loeber, S Tapert, A Verdejo-Garcia, S Vollstädt-Klein, R Wetherill, Stephen J. Wilson, K Witkiewitz, K Yuan, X Zhang, A Zilverstand, 2022, Nature Protocols on p. 567-595
Prenatal androgen influences on the brain: A review, critique, and illustration of research on congenital adrenal hyperplasia.
A. Beltz, M. Demidenko, Stephen Wilson, S Berenbaum, 2022, Journal of Neuroscience Research on p. 1-12
Allison N. Baker, Stephen J. Wilson, John E. Hayes, 2021, Scientific Reports
View More
Most-Cited Papers
Jonathan Foulds, Susan Veldheer, Jessica Yingst, Shari Hrabovsky, Stephen J. Wilson, Travis T. Nichols, Thomas Eissenberg, 2015, Nicotine and Tobacco Research on p. 186-192
David M. Lydon, Stephen J. Wilson, Amanda Child, Charles F. Geier, 2014, Neuroscience and Biobehavioral Reviews on p. 323-342
Jessica M. Yingst, Susan Veldheer, Shari Hrabovsky, Travis T. Nichols, Stephen J. Wilson, Jonathan Foulds, 2015, Nicotine and Tobacco Research on p. 1242-1246
Stephen J. Wilson, Michael A. Sayette, 2015, Addiction on p. 195-203
Jessica M. Yingst, Jonathan Foulds, Susan Veldheer, Shari Hrabovsky, Neil Trushin, Thomas T. Eissenberg, J. Williams, John P. Richie, T. Nichols, Stephen J. Wilson, Andrea L. Hobkirk, 2019, PLoS One on p. e0220300
The role of negative affect and self-concept clarity in predicting self-injurious urges in borderline personality disorder using ecological momentary assessment
J. Wesley Scala, Kenneth N. Levy, Benjamin N. Johnson, Yogev Kivity, William D. Ellison, Aaron L. Pincus, Stephen J. Wilson, Michelle G. Newman, 2018, Journal of Personality Disorders on p. 36-57
Stephen J. Wilson, Mauricio R. Delgado, Sherry A. McKee, Patricia S. Grigson, R. Ross MacLean, Travis T. Nichols, Shannon L. Henry, 2014, Cognitive, Affective and Behavioral Neuroscience on p. 1196-1207
Raman Baweja, Katherine M. Curci, Jessica Yingst, Susan Veldheer, Shari Hrabovsky, Stephen J. Wilson, Travis T. Nichols, Thomas Eissenberg, Jonathan Foulds, 2016, Addiction Research and Theory on p. 80-88
Adriene M. Beltz, Kathleen M. Gates, Anna S. Engels, Peter C.M. Molenaar, Carmen Pulido, Robert Turrisi, Sheri A. Berenbaum, Rick O. Gilmore, Stephen J. Wilson, 2013, Addictive Behaviors on p. 2052-2059
Shannon L. Zelle, Kathleen M. Gates, Julie A. Fiez, Michael A. Sayette, Stephen J. Wilson, 2017, NeuroImage on p. 24-32
View More