Sharifa Crandall
Assistant Professor of Plant Pathology and Environmental Microbiology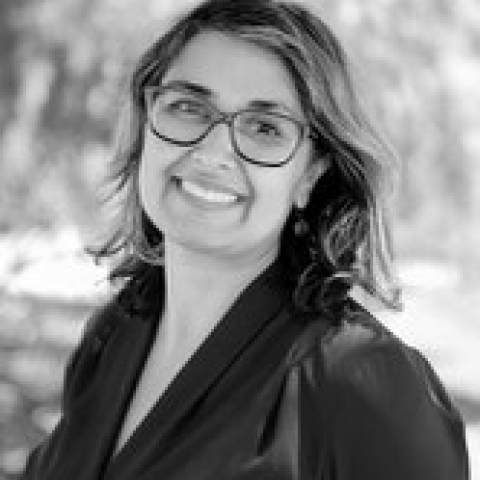 217 Buckhout Lab
University Park, PA
Research Summary
Drawing from community ecology theory to understand how fungal and oomycete pathogens shape plant disease dynamics, with a focus on root and soil microbiome diversity, structure, and function; how ecological disturbances drive the complex interactions between hosts, microbes, and the environment across time and space and using this information to inform plant disease management.
Huck Graduate Students
Huck Affiliations
Links
Publication Tags
These publication tags are generated from the output of this researcher. Click any tag below to view other Huck researchers working on the same topic.
Vegetation
Community Structure
Spore
Pathogens
Downy Mildew
Spores
Mosaic
Assays
Beaches
Pseudoperonospora Humuli
Beach
Ecology
Public
Oomycetes
Fungal Spores
Pseudoperonospora Cubensis
Marine Park
Plant Diseases
Coasts
Coast
Research Method
Chaparral
Grapes
Dna
Sporangia
Most Recent Publications
Water-­use efficiency in Hawaiian trees: an eco-­‐physiological approach and methodology
Sharifa Crandall, Tropical Resources: The Bulletin of the Yale Tropical Resources Institute on p. 30-33
Ecological distribution of the filmy fern genus Trichomanes on Mo'orea, French Polynesia. Berkeley Scientific Journal
Sharifa Crandall, Berkeley Scientific Journal on p. 81-84
Rotting Grapes Don't Improve with Age: Cluster Rot Disease Complexes, Management, and Future Prospects
Sharifa G. Crandall, Jamie Spychalla, Uma T. Crouch, Flor E. Acevedo, Rachel P. Naegele, Timothy D. Miles, 2022, Plant Disease on p. 2013-2025
Sharifa G. Crandall, Marina L. Ramon, Alyssa K. Burkhardt, Julian Camilo Bello Rodriguez, Nanci Adair, David H. Gent, Mary K. Hausbeck, Lina M.Quesada Ocampo, Frank N. Martin, 2021, Plant Disease
Fungal spore diversity, community structure, and traits across a vegetation mosaic
Sharifa G. Crandall, Norah Saarman, Gregory S. Gilbert, 2020, Fungal Ecology
Sharifa G Crandall, Kaitlin M Gold, María Del Mar Jiménez-Gasco, Camila C Filgueiras, Denis S Willett, 2020, PLoS One on p. e0237975
Beach environmental etiquette: Assessing public awareness of marine reserves on the central coast of California
Monica Moritsch, Lauren Strope, Sharifa G. Crandall, 2019, Ocean and Coastal Management on p. 104-114
A. C. Shands, S. G. Crandall, T. Ho, T. D. Miles, 2018, Plant Disease on p. 1171
A. C. Shands, S. G. Crandall, T. D. Miles, 2018, Plant Disease on p. 682
Sharifa G. Crandall, Alamgir Rahman, Lina M. Quesada-Ocampo, Frank N. Martin, Guillaume J. Bilodeau, Timothy D. Milest, 2018, Plant Disease on p. 265-275
View More
Most-Cited Papers
Meteorological factors associated with abundance of airborne fungal spores over natural vegetation
Sharifa G. Crandall, Gregory S. Gilbert, 2017, Atmospheric Environment on p. 87-99
Sharifa G. Crandall, Alamgir Rahman, Lina M. Quesada-Ocampo, Frank N. Martin, Guillaume J. Bilodeau, Timothy D. Milest, 2018, Plant Disease on p. 265-275
Best practices: social research methods to inform biological conservation
Sharifa G. Crandall, Jennifer L. Ohayon, Luz A. de Wit, J. E. Hammond, Kate L. Melanson, Monica M. Moritsch, Rob Davenport, Diana Ruiz, Bradford Keitt, Nick D. Holmes, Heath G. Packard, Jeffrey Bury, Gregory S. Gilbert, Ingrid M. Parker, 2018, Australasian Journal of Environmental Management on p. 6-23
Sharifa G Crandall, Kaitlin M Gold, María Del Mar Jiménez-Gasco, Camila C Filgueiras, Denis S Willett, 2020, PLoS One on p. e0237975
Fungal spore diversity, community structure, and traits across a vegetation mosaic
Sharifa G. Crandall, Norah Saarman, Gregory S. Gilbert, 2020, Fungal Ecology
Sharifa G. Crandall, Marina L. Ramon, Alyssa K. Burkhardt, Julian Camilo Bello Rodriguez, Nanci Adair, David H. Gent, Mary K. Hausbeck, Lina M.Quesada Ocampo, Frank N. Martin, 2021, Plant Disease
A. C. Shands, S. G. Crandall, T. D. Miles, 2017, Plant Disease on p. 1683
A. C. Shands, S. G. Crandall, T. D. Miles, 2018, Plant Disease on p. 682
A. C. Shands, S. G. Crandall, T. Ho, T. D. Miles, 2018, Plant Disease on p. 1171
Beach environmental etiquette: Assessing public awareness of marine reserves on the central coast of California
Monica Moritsch, Lauren Strope, Sharifa G. Crandall, 2019, Ocean and Coastal Management on p. 104-114
View More