Scott Showalter
Professor of Chemistry; Professor of Biochemistry and Molecular Biology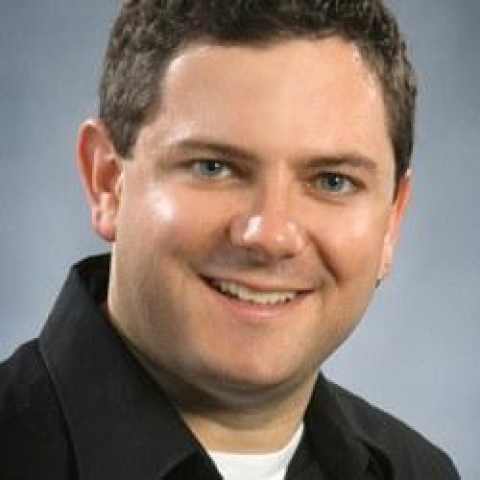 Chemistry Bldg
University Park,
Research Summary
Biophysical Chemistry applied to solution NMR spectroscopy of partially disordered proteins. NMR studies of protein dynamics coupled with computational and theoretical studies of the coupling between nuclear spin relaxation and molecular motion.
Huck Affiliations
Links
Publication Tags
Proteins
Intrinsically Disordered Proteins
Phosphorylation
Nuclear Magnetic Resonance
Rna Polymerase Ii
Rna
Micrornas
Carbon
Proline
Transcription Factors
Phosphoric Monoester Hydrolases
Rna Polymerase Iii
Switches
Double Stranded Rna
Experiments
Processing
Transcription
Gene Expression
Polymers
Entropy
Nuclear Magnetic Resonance Spectroscopy
Drosophila Melanogaster
Magnetic Resonance Spectroscopy
Enzymes
Ribonuclease Iii
Most Recent Papers
Ultrasound-Guided Cytosolic Protein Delivery <i>via</i> Transient Fluorous Masks.
J Sloand, Toan Nguyen, S Zinck, E Cook, T Zimudzi, Scott Showalter, Adam Glick, Julianna Simon, Scott Medina, 2020, ACS nano on p. 4061-4073
Solution Ensemble of the C-Terminal Domain from the Transcription Factor Pdx1 Resembles an Excluded Volume Polymer
Erik C. Cook, Debashish Sahu, Monique Bastidas, Scott A. Showalter, 2019, Journal of Physical Chemistry B on p. 106-116
Structural Basis for Rare Earth Element Recognition by Methylobacterium extorquens Lanmodulin
Erik C. Cook, Emily R. Featherston, Scott A. Showalter, Joseph Alfred Cotruvo, Jr., 2019, Biochemistry on p. 120-125
Chemical Tools for Studying the Impact of cis/trans Prolyl Isomerization on Signaling
Nathaniel Tate Burkholder, Brenda Medellin, Seema Irani, Wendy Matthews, Scott A. Showalter, Yan Jessie Zhang, 2018, Methods in Enzymology
The use of (13)C Direct-Detect NMR to Characterize Flexible and Disordered Proteins
EC Cook, GA Usher, SA Showalter, 2018, on p. 81-100
Substrate Specificity of the Kinase P-TEFb towards the RNA Polymerase II C-Terminal Domain
Eric B. Gibbs, Tatiana N. Laremore, Grace A. Usher, Bede Portz, Erik C. Cook, Scott A. Showalter, 2017, Biophysical journal on p. 1909-1911
Application of NMR to studies of intrinsically disordered proteins
Eric B. Gibbs, Erik C. Cook, Scott A. Showalter, 2017, Archives of Biochemistry and Biophysics on p. 57-70
Engineering double-stranded RNA binding activity into the Drosha double-stranded RNA binding domain results in a loss of microRNA processing function
Joshua C. Kranick, Durga M. Chadalavada, Debashish Sahu, Scott A. Showalter, 2017, PloS one
Phosphorylation induces sequence-specific conformational switches in the RNA polymerase II C-terminal domain
Eric B. Gibbs, Feiyue Lu, Bede Portz, Michael J. Fisher, Brenda P. Medellin, Tatiana N. Laremore, Yan Jessie Zhang, David S. Gilmour, Scott A. Showalter, 2017, Nature communications
Structural heterogeneity in the intrinsically disordered RNA polymerase II C-terminal domain
Bede Portz, Feiyue Lu, Eric B. Gibbs, Joshua E. Mayfield, M. Rachel Mehaffey, Yan Jessie Zhang, Jennifer S. Brodbelt, Scott A. Showalter, David S. Gilmour, 2017, Nature communications
View More
Most-Cited Papers
Entropy localization in proteins
Da Wei Li, Scott A. Showalter, Rafael Brüschweiler, 2010, Journal of Physical Chemistry B on p. 16036-16044
The Role of Human Dicer-dsRBD in Processing Small Regulatory RNAs
Christopher Wostenberg, Jeffrey W. Lary, Debashish Sahu, Roderico Acevedo, Kaycee A. Quarles, James L. Cole, Scott A. Showalter, 2012, PloS one
Quantitative biophysical characterization of intrinsically disordered proteins
Eric B. Gibbs, Scott A. Showalter, 2015, Biochemistry on p. 1314-1326
Generating NMR chemical shift assignments of intrinsically disordered proteins using carbon-detected NMR methods
Debashish Sahu, Monique Bastidas, Scott A. Showalter, 2014, Analytical Biochemistry on p. 17-25
Application of NMR to studies of intrinsically disordered proteins
Eric B. Gibbs, Erik C. Cook, Scott A. Showalter, 2017, Archives of Biochemistry and Biophysics on p. 57-70
Carbon-detected <sup>15</sup>N NMR spin relaxation of an intrinsically disordered protein
Chad W. Lawrence, Scott A. Showalter, 2012, Journal of Physical Chemistry Letters on p. 1409-1413
Phosphorylation induces sequence-specific conformational switches in the RNA polymerase II C-terminal domain
Eric B. Gibbs, Feiyue Lu, Bede Portz, Michael J. Fisher, Brenda P. Medellin, Tatiana N. Laremore, Yan Jessie Zhang, David S. Gilmour, Scott A. Showalter, 2017, Nature communications
The disordered C-terminus of the RNA Polymerase II phosphatase FCP1 is partially helical in the unbound state
Chad W. Lawrence, Alain Bonny, Scott A. Showalter, 2011, Biochemical and Biophysical Research Communications on p. 461-465
Dynamic origins of differential RNA binding function in two dsRBDs from the miRNA "Microprocessor" complex
Christopher Wostenberg, Kaycee A. Quarles, Scott A. Showalter, 2010, Biochemistry on p. 10728-10736
Expanding the proteome of an RNA virus by phosphorylation of an intrinsically disordered viral protein
Daniel G. Cordek, Tayler J. Croom-Perez, Jungwook Hwang, Michele R.S. Hargittai, Chennareddy V. Subba-Reddy, Qingxia Han, Maria Fernanda Lodeiro, Gang Ning, Thomas S. McCrory, Jamie J. Arnold, Hasan Koc, Brett D. Lindenbach, Scott A. Showalter, Craig E. Cameron, 2014, Journal of Biological Chemistry on p. 24397-24416
View More