Ruairidh Sawers
Assistant Professor of Plant Response to Abiotic Stress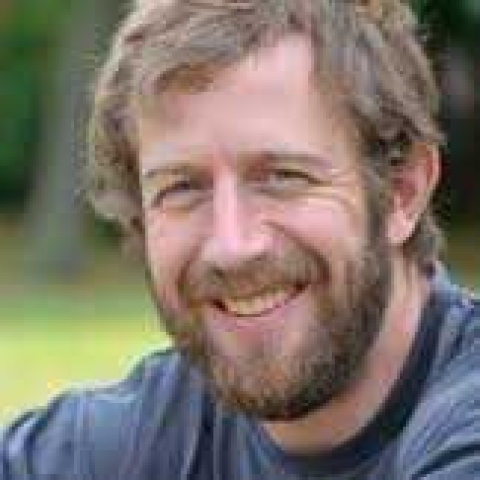 204 Tyson
University Park, PA
Research Summary
Local adaptation and stress tolerance in crop plants and their wild relatives; plant nutrition; arbuscular mycorrhizae; maize genetics and genomics.

Huck Graduate Students
Huck Affiliations
Links
Publication Tags
Fungi
Symbiosis
Zea Mays
Corn
Membranes
Phosphorus
Threonine
Mycorrhizal Fungi
Phosphotransferases
Prediction
Genes
Phosphates
Rhizosphere
Genotype
Climate Change
Hyphae
Mutation
Mycorrhizae
Rice
Zea Mays Subsp. Mays
Oryza
Nutrients
Coevolution
Transcriptome
Ecosystems
Most Recent Papers
Gene regulatory effects of a large chromosomal inversion in highland maize.
T Crow, J Ta, S Nojoomi, M Aguilar-Rangel, J Torres Rodríguez, D Gates, R Rellán-Álvarez, Ruairidh Sawers, D Runcie, 2020, PLoS genetics on p. e1009213
The genetic architecture of host response reveals the importance of arbuscular mycorrhizae to maize cultivation.
M Ramírez-Flores, S Perez-Limon, M Li, B Barrales-Gamez, D Albinsky, U Paszkowski, V Olalde-Portugal, Ruairidh Sawers, 2020, eLife
Cis and trans-regulatory variation in the domestication of the chili pepper fruit.
Erik Díaz-Valenzuela, Ruairidh H. Sawers, Angélica Cibrián-Jaramillo, 2020, Molecular biology and evolution on p. 1593-1603
The Phosphoglycerate Kinase (PGK) Gene Family of Maize (Zea mays var. B73)
Julio Massange-Sánchez, Luz Casados-Vázquez, Sheila Juarez-Colunga, Ruairidh Sawers, Axel Tiessen, 2020, Plants on p. 1639
Inoculation with the mycorrhizal fungus Rhizophagus irregularis modulates the relationship between root growth and nutrient content in maize (Zea mays ssp. mays L.)
M. Rosario Ramírez-Flores, Elohim Bello-Bello, Rubén Rellán-Álvarez, Ruairidh J.H. Sawers, Víctor Olalde-Portugal, 2019, Plant Direct
Adaptive phenotypic divergence in an annual grass differs across biotic contexts*
Anna M. O'Brien, Ruairidh J.H. Sawers, Sharon Y. Strauss, Jeffrey Ross-Ibarra, 2019, Evolution on p. 2230-2246
Evolutionary responses to conditionality in species interactions across environmental gradients
Anna M. O'brien, Ruairidh Sawers, Jeffrey Ross-Ibarra, Sharon Y. Strauss, 2018, American Naturalist on p. 715-730
A rice Serine/Threonine receptor-like kinase regulates arbuscular mycorrhizal symbiosis at the peri-arbuscular membrane
Ronelle Roth, Marco Chiapello, Héctor Montero, Peter Gehrig, Jonas Grossmann, Kevin O'Holleran, Denise Hartken, Fergus Walters, Shu Yi Yang, Stefan Hillmer, Karin Schumacher, Sarah Bowden, Melanie Craze, Emma J. Wallington, Akio Miyao, Ruairidh Sawers, Enrico Martinoia, Uta Paszkowski, 2018, Nature communications on p. 4677
Harnessing cross-border resources to confront climate change
Octavio Aburto-Oropeza, Andrew F. Johnson, Mickey Agha, Edith B. Allen, Michael F. Allen, Jesús Arellano González, Diego M. Arenas Moreno, Rodrigo Beas-Luna, Scott Butterfield, Gabriel Caetano, Jennifer E. Caselle, Gamaliel Castañeda Gaytán, Max C.N. Castorani, Linh Anh Cat, Kyle Cavanaugh, Jeffrey Q. Chambers, Robert D. Cooper, Nur Arafeh-Dalmau, Todd Dawson, Aníbal Díaz de la Vega Pérez, Joseph F.C. DiMento, Saúl Domínguez Guerrero, Matthew Edwards, Joshua R. Ennen, Hector Estrada-Medina, Natalia Fierro-Estrada, Héctor Gadsden, Patricia Galina-Tessaro, Paul M. Gibbons, Eric V. Goode, Morgan E. Gorris, Thomas Harmon, Susanna Hecht, Marco Antonio Heredia Fragoso, Alan Hernández-Solano, Danae Hernández-Cortés, Gustavo Hernández-Carmona, Scott Hillard, Raymond B. Huey, Matthew B. Hufford, G. Darrel Jenerette, Juan Jiménez-Osornio, Karla Joana López-Nava, Rafael A. Lara Reséndiz, Heather M. Leslie, Alejandro López-Feldman, Víctor H. Luja, Norberto Martínez Méndez, William J. Mautz, Josué Medellín-Azuara, Cristina Meléndez-Torres, Fausto R.Méndez de la Cruz, Fiorenza Micheli, Donald B. Miles, Giovanna Montagner, Gabriela Montaño-Moctezuma, Johannes Müller, Paulina Oliva, José Abraham Ortinez Álvarez, J. Pablo Ortiz-Partida, Julio Palleiro-Nayar, Víctor Hugo Páramo Figueroa, P. Ed Parnell, Peter Raimondi, Arturo Ramírez-Valdez, James T. Randerson, Daniel C. Reed, Meritxell Riquelme, Teresita Romero Torres, Philip C. Rosen, Jeffrey Ross-Ibarra, Victor Sánchez-Cordero, Samuel Sandoval-Solis, Juan Carlos Santos, Ruairidh Sawers, Barry Sinervo, Jack W. Sites, Oscar Sosa-Nishizaki, Travis Stanton, Jared R. Stapp, Joseph A.E. Stewart, Jorge Torre, Guillermo Torres-Moye, Kathleen K. Treseder, Jorge Valdez-Villavicencio, Fernando I. Valle Jiménez, Mercy Vaughn, Luke Welton, Michael F. Westphal, Guillermo Woolrich-Piña, Antonio Yunez-Naude, José A. Zertuche-González, J. Edward Taylor, 2018, Environmental Science and Policy on p. 128-132
Co-ordinated changes in the accumulation of metal ions in maize (Zea mays ssp. mays L.) in response to inoculation with the arbuscular mycorrhizal fungus funneliformis mosseae
M. Rosario Ramrez-Flores, Rubn Relln-Lvarez, Barbara Wozniak, Mesfin Nigussie Gebreselassie, Iver Jakobsen, Vctor Olalde-Portugal, Ivan Baxter, Uta Paszkowski, Ruairidh J.H. Sawers, 2017, Plant and Cell Physiology on p. 1689-1699
View More
Most-Cited Papers
Phosphorus acquisition efficiency in arbuscular mycorrhizal maize is correlated with the abundance of root-external hyphae and the accumulation of transcripts encoding PHT1 phosphate transporters
Ruairidh J.H. Sawers, Simon F. Svane, Clement Quan, Mette Grønlund, Barbara Wozniak, Mesfin Nigussie Gebreselassie, Eliécer González-Muñoz, Ricardo A. Chávez Montes, Ivan Baxter, Jerome Goudet, Iver Jakobsen, Uta Paszkowski, 2017, New Phytologist on p. 632-643
Phosphate deprivation in maize
Carlos Calderón-Vázquez, Ruairidh J.H. Sawers, Luis Herrera-Estrella, 2011, Plant physiology on p. 1067-1077
Transcriptome diversity among rice root types during asymbiosis and interaction with arbuscular mycorrhizal fungi
Caroline Gutjahr, Ruairidh J.H. Sawers, Guillaume Marti, Liliana Andrés-Hernández, Shu Yi Yang, Leonardo Casieri, Herbert Angliker, Edward J. Oakeley, Jean Luc Wolfender, Cei Abreu-Goodger, Uta Paszkowski, 2015, Proceedings of the National Academy of Sciences of the United States of America on p. 6754-6759
Progress and challenges in agricultural applications of arbuscular mycorrhizal Fungi
T. Fester, Ruairidh Sawers, 2011, Critical Reviews in Plant Sciences on p. 459-470
An N-acetylglucosamine transporter required for arbuscular mycorrhizal symbioses in rice and maize
Marina Nadal, Ruairidh Sawers, Shamoon Naseem, Barbara Bassin, Corinna Kulicke, Abigail Sharman, Gynheung An, Kyungsook An, Kevin R. Ahern, Amanda Romag, Thomas P. Brutnell, Caroline Gutjahr, Niko Geldner, Christophe Roux, Enrico Martinoia, James B. Konopka, Uta Paszkowski, 2017, Nature Plants
The maize (Zea mays ssp. mays var. B73) genome encodes 33 members of the purple acid phosphatase family
Eliécer González-Muñoz, Aida Odette Vázquez Avendaño, Ricardo A. Chávez Montes, Stefan de Folter, Liliana Andrés-Hernández, Cei Abreu-Goodger, Ruairidh J.H. Sawers, 2015, Frontiers in Plant Science on p. 1-12
Co-ordinated changes in the accumulation of metal ions in maize (Zea mays ssp. mays L.) in response to inoculation with the arbuscular mycorrhizal fungus funneliformis mosseae
M. Rosario Ramrez-Flores, Rubn Relln-Lvarez, Barbara Wozniak, Mesfin Nigussie Gebreselassie, Iver Jakobsen, Vctor Olalde-Portugal, Ivan Baxter, Uta Paszkowski, Ruairidh J.H. Sawers, 2017, Plant and Cell Physiology on p. 1689-1699
Allele specific expression analysis identifies regulatory variation associated with stress-related genes in the Mexican highland maize landrace Palomero Toluqueño
M. Rocío Aguilar-Rangel, Ricardo A.Chávez Montes, Eric González-Segovia, Jeffrey Ross-Ibarra, June K. Simpson, Ruairidh J.H. Sawers, 2017, PeerJ
Evolutionary responses to conditionality in species interactions across environmental gradients
Anna M. O'brien, Ruairidh Sawers, Jeffrey Ross-Ibarra, Sharon Y. Strauss, 2018, American Naturalist on p. 715-730
A rice Serine/Threonine receptor-like kinase regulates arbuscular mycorrhizal symbiosis at the peri-arbuscular membrane
Ronelle Roth, Marco Chiapello, Héctor Montero, Peter Gehrig, Jonas Grossmann, Kevin O'Holleran, Denise Hartken, Fergus Walters, Shu Yi Yang, Stefan Hillmer, Karin Schumacher, Sarah Bowden, Melanie Craze, Emma J. Wallington, Akio Miyao, Ruairidh Sawers, Enrico Martinoia, Uta Paszkowski, 2018, Nature communications on p. 4677
View More