Ruairidh Sawers
Assistant Professor of Plant Response to Abiotic Stress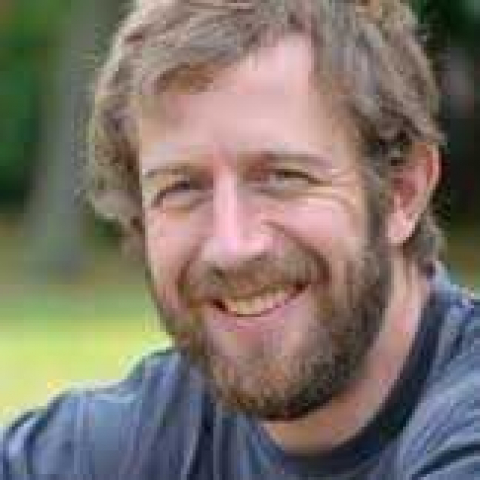 204 Tyson
University Park, PA
Research Summary
Local adaptation and stress tolerance in crop plants and their wild relatives; plant nutrition; arbuscular mycorrhizae; maize genetics and genomics.

Huck Graduate Students
Huck Affiliations
Links
Publication Tags
These publication tags are generated from the output of this researcher. Click any tag below to view other Huck researchers working on the same topic.
Zea Mays
Corn
Genes
Symbiosis
Alleles
Phosphorus
Fungi
Domestication
Gene Expression
Maize
Gene
Highlands
Genome
Transcriptome
Zea Mays Subsp. Mays
Oryza
Starvation
Membranes
Regulator Genes
Hyphae
Allele
Genomics
Nutrients
Rice
Mycorrhizal Fungi
Most Recent Publications
Garrett Janzen, María Aguilar-Rangel, Carolina Cíntora-Martínez, Karla Blöcher-Juárez, Eric González-Segovia, Anthony Studer, Daniel Runcie, Sherry Flint-Garcia, Rubén Rellán-Álvarez, Ruairidh Sawers, Matthew Hufford,
Bernd J. Berauer, Asegidew Akale, Andreas H. Schweiger, Mathilde Knott, Dörte Diehl, Marc Philip Wolf, Ruairidh J.H. Sawers, Mutez A. Ahmed, 2023, Plant Direct
Genetic mapping of maize metabolites using high-throughput mass profiling
Tzitziki González-Rodríguez, Sergio Pérez-Limón, Héctor Peniche-Pavía, Rubén Rellán-Álvarez, Ruairidh J.H. Sawers, Robert Winkler, 2023, Plant Science
Jason Keagy, Chloe P. Drummond, Kadeem J. Gilbert, Christina M. Grozinger, Jill Hamilton, Heather M. Hines, Jesse Lasky, Cheryl A. Logan, Ruairidh Sawers, Tyler Wagner, 2023, Molecular Ecology Notes
Hector Lopez-Moreno, Ana Celia Basurto-Garduño, Maria Alejandra Torres-Meraz, Eric Diaz-Valenzuela, Sergio Arellano-Arciniega, Juan Zalapa, Ruairidh J.H. Sawers, Angelica Cibrián-Jaramillo, Luis Diaz-Garcia, 2023, Frontiers in Genetics
Genome sequencing reveals evidence of adaptive variation in the genus Zea
Lu Chen, Jingyun Luo, Minliang Jin, Ning Yang, Xiangguo Liu, Yong Peng, Wenqiang Li, Alyssa Phillips, Brenda Cameron, Julio Bernal, Rubén Rellán-Álvarez, Ruairidh J.H. Sawers, Qing Liu, Yuejia Yin, Xinnan Ye, Jiali Yan, Qinghua Zhang, Xiaoting Zhang, Shenshen Wu, Songtao Gui, Wenjie Wei, Yuebin Wang, Yun Luo, Chenglin Jiang, Min Deng, Min Jin, Liumei Jian, Yanhui Yu, Maolin Zhang, Xiaohong Yang, Matthew Hufford, Alisdair Fernie, Marilyn Warburton, Jeffrey Ross-Ibarra, Jianbing Yan, 2022, Nature Genetics on p. 1736-1745
Haixiao Hu, Taylor Crow, Saghi Nojoomi, Aimee J. Schulz, Juan M. Estévez-Palmas, Matthew B. Hufford, Sherry Flint-Garcia, Ruairidh Sawers, Rubén Rellán-Álvarez, Jeffrey Ross-Ibarra, Daniel E. Runcie, 2022, Molecular Biology and Evolution
Allison C. Barnes, Fausto Rodríguez-Zapata, Karla A. Juárez-Núñez, Daniel J. Gates, Garrett M. Janzen, Andi Kur, Li Wang, Sarah E. Jensen, Juan M. Estévez-Palmas, Taylor M. Crow, Heli S. Kavi, Hannah D. Pil, Ruthie L. Stokes, Kevan T. Knizner, Maria R. Aguilar-Rangel, Edgar Demesa-Arévalo, Tara Skopelitis, Sergio Pérez-Limón, Whitney L. Stutts, Peter Thompson, Yu Chun Chiu, David Jackson, David C. Muddiman, Oliver Fiehn, Daniel Runcie, Edward S. Buckler, Jeffrey Ross-Ibarra, Matthew B. Hufford, Ruairidh J.H. Sawers, Rubén Rellán-Álvarez, 2022, Proceedings of the National Academy of Sciences of the United States of America
Ana Laura Alonso-Nieves, M. Nancy Salazar-Vidal, J. Vladimir Torres-Rodríguez, Leonardo M. Pérez-Vázquez, Julio A. Massange-Sánchez, C. Stewart Gillmor, Ruairidh J.H. Sawers, 2022, Plant Direct
Garrett Janzen, María Aguilar‐Rangel, Carolina Cíntora‐Martínez, Karla Blöcher‐Juárez, Eric González‐Segovia, Anthony Studer, Daniel Runcie, Sherry Flint‐Garcia, Rubén Rellán‐Álvarez, Ruairidh Sawers, Matthew Hufford, 2022, Evolutionary Applications on p. 817-837
View More
Most-Cited Papers
Ruairidh J.H. Sawers, Simon F. Svane, Clement Quan, Mette Grønlund, Barbara Wozniak, Mesfin Nigussie Gebreselassie, Eliécer González-Muñoz, Ricardo A. Chávez Montes, Ivan Baxter, Jerome Goudet, Iver Jakobsen, Uta Paszkowski, 2017, New Phytologist on p. 632-643
Caroline Gutjahr, Ruairidh J.H. Sawers, Guillaume Marti, Liliana Andrés-Hernández, Shu Yi Yang, Leonardo Casieri, Herbert Angliker, Edward J. Oakeley, Jean Luc Wolfender, Cei Abreu-Goodger, Uta Paszkowski, 2015, Proceedings of the National Academy of Sciences of the United States of America on p. 6754-6759
Marina Nadal, Ruairidh Sawers, Shamoon Naseem, Barbara Bassin, Corinna Kulicke, Abigail Sharman, Gynheung An, Kyungsook An, Kevin R. Ahern, Amanda Romag, Thomas P. Brutnell, Caroline Gutjahr, Niko Geldner, Christophe Roux, Enrico Martinoia, James B. Konopka, Uta Paszkowski, 2017, Nature Plants
View More