Rick Gilmore
Professor of Psychology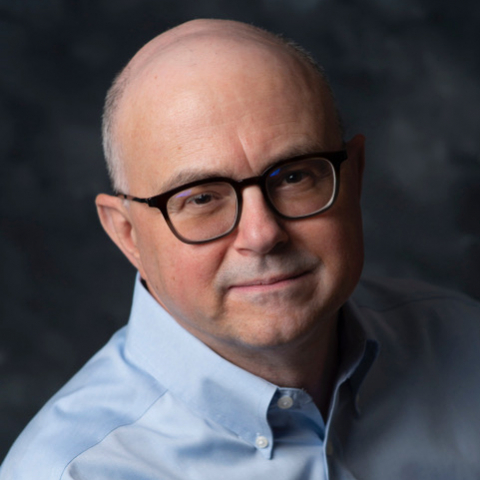 622 Moore
University Park, PA
Research Summary
The cognitive neuroscience of perception, memory, and action in infancy and early childhood.
Huck Affiliations
Publication Tags
Brain
Child
Down Syndrome
Optics
Research Personnel
Information Dissemination
Transparency
Communication
Optic Flow
Video
Livestock
Symbol
Alcohol
Magnetic Resonance Imaging
Lighting
Cognitive Neuroscience
Alcohols
Psychology
Behavioral Sciences
Software
Research
Cues
Time
Big Data
Unmanned Aerial Vehicles (Uav)
Most Recent Papers
Judicious Arrangement of Symbols on a Simulated Augmentative and Alternative Communication Display Optimizes Visual Attention by Individuals With Down Syndrome
Krista M. Wilkinson, Rick Gilmore, Yiming Qian, 2022, Journal of Speech and Hearing Disorders on p. 710-726
New Approaches to Studying Child Development
Rick Gilmore, Jeffrey Lockman, 2022,
Show your work
Rick O. Gilmore, 2022, on p. 37-59
An open developmental science will be more rigorous, robust, and impactful
Rick O. Gilmore, Yiming Qian, 2022, Infant and Child Development
(Hyper)active data curation: A video case study from behavioral science
Kasey Soska, Melody Xu, Orit Herzberg, Catherine Tamis-LeMonda, Rick Gilmore, Karen Adolph, 2021, Journal of eScience Librarianship
Children's Perceptual Sensitivity to Optic Flow-Like Visual Motion Differs From Adults
Yiming Qian, Andrea R. Seisler, Rick O. Gilmore, 2021, Developmental Psychology on p. 1810-1821
Data sharing
Rick Gilmore, Melody Xu, Karen Adolph, 2021,
Optical flow estimation combining with illumination adjustment and edge refinement in livestock UAV videos
Bin Liao, Jinlong Hu, Rick O. Gilmore, 2021, Computers and Electronics in Agriculture
I know that voice! Mothers' voices influence children's perceptions of emotional intensity
Tawni B. Stoop, Peter M. Moriarty, Rachel Wolf, Rick O. Gilmore, Koraly Perez-Edgar, K. Suzanne Scherf, Michelle C. Vigeant, Pamela M. Cole, 2020, Journal of Experimental Child Psychology
Finger Force Matching and Verbal Reports: Testing Predictions of the Iso-Perceptual Manifold Concept.
Cristian Cuadra, Rick Gilmore, Mark L. Latash, 2020, Journal of Motor Behavior on p. 1-13
View More
Most-Cited Papers
Progress toward openness, transparency, and reproducibility in cognitive neuroscience
Rick O. Gilmore, Michele T. Diaz, Brad A. Wyble, Tal Yarkoni, 2017, Annals of the New York Academy of Sciences
Practical Solutions for Sharing Data and Materials From Psychological Research
Rick O. Gilmore, Joy Lorenzo Kennedy, Karen E. Adolph, 2018, Advances in Methods and Practices in Psychological Science on p. 121-130
Defective motion processing in children with cerebral visual impairment due to periventricular white matter damage
Joel M. Weinstein, Rick Owen Gilmore, Sumera M. Shaikh, Allen Kunselman, William Trescher, Lauren M. Tashima, Marianne Boltz, Matthew B. McAuliffe, Albert Cheung, Jeremy D. Fesi, 2012, Developmental Medicine and Child Neurology
Changes in alcohol-related brain networks across the first year of college: A prospective pilot study using fMRI effective connectivity mapping
Adriene M. Beltz, Kathleen M. Gates, Anna S. Engels, Peter C.M. Molenaar, Carmen Pulido, Robert Turrisi, Sheri A. Berenbaum, Rick O. Gilmore, Stephen J. Wilson, 2013, Addictive Behaviors on p. 2052-2059
Toward Open Behavioral Science
Karen E. Adolph, Rick O. Gilmore, Clinton Freeman, Penelope Sanderson, David Millman, 2012, Psychological Inquiry on p. 244-247
Video can make behavioural science more reproducible
Rick O. Gilmore, Karen E. Adolph, 2017, Nature Human Behaviour
From big data to deep insight in developmental science
Rick O. Gilmore, 2016, Wiley Interdisciplinary Reviews: Cognitive Science on p. 112-126
Understanding the development of motion processing by characterizing optic flow experienced by infants and their mothers
F. Raudies, R. O. Gilmore, K. S. Kretch, J. M. Franchak, K. E. Adolph, 2012,
AutoViDev
Ori Ossmy, Rick O. Gilmore, Karen E. Adolph, 2020, on p. 147-156
Children's brain responses to optic flow vary by pattern type and motion speed
Rick O. Gilmore, Amanda L. Thomas, Jeremy Fesi, 2016, PLoS One
View More