Parisa Kalantari
Assistant Professor of Immunology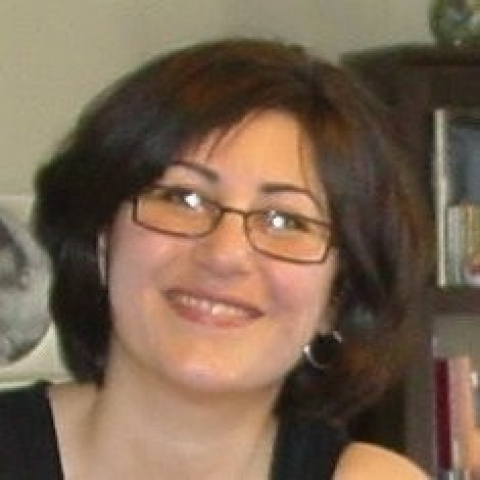 112 Research Unit A
University Park, PA
Research Summary
Host-parasite interactions using Schistosoma mansoni-induced liver inflammation in mouse models. Modulation of immune responses by the parasite as well as the role of inflammasomes in inducing schistosomiasis.

Huck Graduate Students
Huck Affiliations
Links
Publication Tags
These publication tags are generated from the output of this researcher. Click any tag below to view other Huck researchers working on the same topic.
Inflammasomes
Malaria
Interleukin 1
Cytokines
Macrophages
Falciparum Malaria
Th17 Cells
Parasites
Rna
Immune System
Pathology
Inflammation
Inbred Cba Mouse
Helminths
Schistosomiasis
Mouse Dectin 2
Dna
Pattern Recognition Receptors
Plasmodium
Molecule
Lectin
Tensins
Toxin
Mitogen Receptors
Pattern Recognition
Most Recent Publications
Parisa Kalantari, Ilana Shecter, Jacob Hopkins, Andrea Pilotta Gois, Yoelkys Morales, Bijan F. Harandi, Shruti Sharma, Miguel J. Stadecker, 2023, Proceedings of the National Academy of Sciences of the United States of America
STING-dependent type-1 interferon restrains schistosome immunopathology via down-regulation of the CD209a lectin receptor
Parisa Kalantari, 2020, The Journal of Immunology on p. 227.11
Parisa Kalantari, Stephen C. Bunnell, Miguel J. Stadecker, 2019, Frontiers in Immunology
View More
Most-Cited Papers
Frederick J. Sheedy, Alena Grebe, Katey J. Rayner, Parisa Kalantari, Bhama Ramkhelawon, Susan B. Carpenter, Christine E. Becker, Hasini N. Ediriweera, Adam E. Mullick, Douglas T. Golenbock, Lynda M. Stuart, Eicke Latz, Katherine A. Fitzgerald, Kathryn J. Moore, 2013, Nature Immunology on p. 812-820
Innate sensing of malaria parasites
Ricardo T. Gazzinelli, Parisa Kalantari, Katherine A. Fitzgerald, Douglas T. Golenbock, 2014, Nature Reviews Immunology on p. 744-757
Parisa Kalantari, Rosane B. DeOliveira, Jennie Chan, Yolanda Corbett, Vijay Rathinam, Andrea Stutz, Eicke Latz, Ricardo T. Gazzinelli, Douglas T. Golenbock, Katherine A. Fitzgerald, 2014, Cell Reports on p. 196-210
View More