Kathryn Suzanne Scherf
Associate Professor of Psychology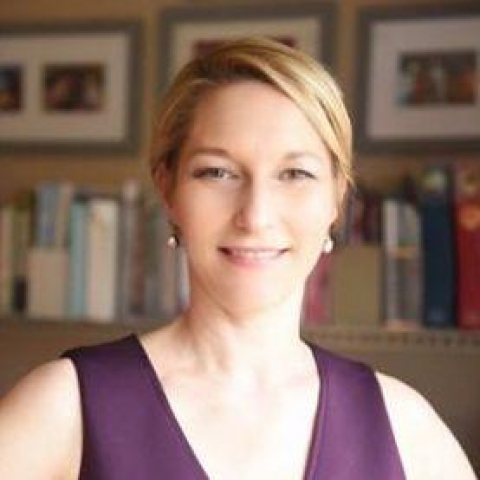 0141 Moore
University Park, PA
Research Summary
Development of face and object representation in typically developing children and children with developmental disorders.
Huck Graduate Students
Huck Affiliations
Publication Tags
Autistic Disorder
Brain
Child
Aptitude
Language
Emotions
Ocular Fixation
Cues
Magnetic Resonance Imaging
Databases
Mothers
Syntax
Autism Spectrum Disorder
Theory Of Mind
Amygdala
Puberty
White Matter
Temporal Lobe
Research Personnel
Syntax Theory
Ocular Vision
Idioms
Phenotype
Functional Magnetic Resonance Imaging
Picture Naming
Most Recent Papers
A quantitative meta-analysis of face recognition deficits in autism
Jason W. Griffin, Russell Bauer, K. Suzanne Scherf, 2021, Psychological Bulletin on p. 268-292
Measuring sensitivity to eye gaze cues in naturalistic scenes
Gordon Bill, Elisabeth Whyte, Jason W. Griffin, K. Suzanne Scherf, 2020, International Journal of Methods in Psychiatric Research on p. 1-9
I know that voice! Mothers' voices influence children's perceptions of emotional intensity
Tawni B. Stoop, Peter M. Moriarty, Rachel Wolf, Rick O. Gilmore, Koraly Perez-Edgar, K. Suzanne Scherf, Michelle C. Vigeant, Pamela M. Cole, 2020, Journal of Experimental Child Psychology
Does decreased visual attention to faces underlie difficulties interpreting eye gaze cues in autism?
Jason W. Griffin, K. Suzanne Scherf, 2020, Molecular Autism
The complex emotion expression database: A validated stimulus set of trained actors
Margaret S. Benda, K. Suzanne Scherf, 2020, PLoS One
Puberty and functional brain development in humans
Junqiang Dai, K. Suzanne Scherf, 2019, Developmental Cognitive Neuroscience
Evaluating the organizational structure and specificity of network topology within the face processing system
Daniel B. Elbich, Peter Molenaar, Kathyrn Suzanne Scherf, 2019, Human Brain Mapping on p. 2581-2595
Young children's neural processing of their mother's voice
Pan Liu, Pamela M. Cole, Rick O. Gilmore, Koraly E. Pérez-Edgar, Michelle C. Vigeant, Peter Moriarty, K. Suzanne Scherf, 2019, Neuropsychologia on p. 11-19
Using Serious Game technology to Improve Sensitivity to Eye Gaze Cues in Autism: The protocol for an exploratory clinical trial
2018, BMJ Open on p. 11
Gaze Following Is Related to the Broader Autism Phenotype in a Sex-Specific Way
Elisabeth M. Whyte, K. Suzanne Scherf, 2018, Clinical Psychological Science on p. 280-287
View More
Most-Cited Papers
Designing Serious Game Interventions for Individuals with Autism
Elisabeth M. Whyte, Joshua M. Smyth, K. Suzanne Scherf, 2015, Journal of Autism and Developmental Disorders on p. 3820-3831
Facing changes and changing faces in adolescence
K. Suzanne Scherf, Marlene Behrmann, Ronald E. Dahl, 2012, Developmental Cognitive Neuroscience on p. 199-219
A Two-Hit Model of Autism
Giorgia Picci, K. Suzanne Scherf, 2015, Clinical Psychological Science on p. 349-371
The amygdala
K. Suzanne Scherf, Joshua M. Smyth, Mauricio R. Delgado, 2013, Hormones and Behavior on p. 298-313
Connecting developmental trajectories
K. Suzanne Scherf, Lisa S. Scott, 2012, Developmental Psychobiology on p. 643-663
What precedes which
K. Suzanne Scherf, Beatriz Luna, Galia Avidan, Marlene Behrmann, 2011, Cerebral Cortex on p. 1963-1980
A theoretical rut
Giorgia Picci, Stephen J. Gotts, Kathyrn Suzanne Scherf, 2016, Developmental Science on p. 524-549
The visual white matter
Ariel Rokem, Hiromasa Takemura, Andrew S. Bock, K. Suzanne Scherf, Marlene Behrmann, Brian A. Wandell, Ione Fine, Holly Bridge, Franco Pestilli, 2017, Journal of Vision on p. 4
Two faces, two languages: An fMRI study of bilingual picture naming
Yunqing Li, Jing Yang, K. Scherf, Ping Li, 2013, Brain and Language on p. 452-462
Idiom, syntax, and advanced theory of mind abilities in children with autism spectrum disorders
Elisabeth M. Whyte, Keith E. Nelson, K. Suzanne Scherf, 2014, Journal of Speech and Hearing Disorders on p. 120-130
View More