Joshua Smyth
Distinguished Professor of Biobehavioral Health and Medicine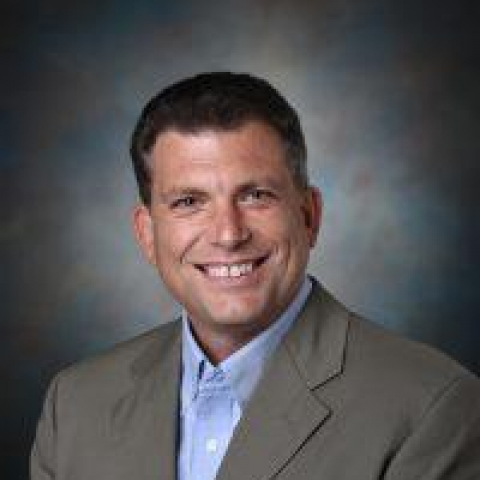 231 Biobehavioral Health
University Park, PA
Huck Affiliations
Publication Tags
These publication tags are generated from the output of this researcher. Click any tag below to view other Huck researchers working on the same topic.
Inflammation
Public Health
Emotions
Mindfulness
Randomized Controlled Trials
Ecological Momentary Assessment
Health
Technology
Smartphone
Cognition
Evidence
Students
Saliva
Exercise
Reproducibility Of Results
Reward
Mood
Weights And Measures
Latent Class Analysis
Up Regulation
Autistic Disorder
Thinking
Smoke
Autism
Systematic Reviews
Most Recent Publications
Frank Materia, Kate Faasse, Joshua Smyth,
Do women with greater trait body dissatisfaction experience body dissatisfaction states differently? An experience sampling study.
Matthew Fuller-Tyszkiewicz, B Richardson, V Lewis, Joshua Smyth, I Krug, Body Image.
Opening Up: The Healing Power of Confiding in Others
J Pennebaker, Joshua Smyth,
David Fedele, Christopher Cushing, Natalie Koskela-Staples, Susana Patton, Elizabeth McQuaid, Joshua Smyth, Sreekala Prabhakaran, Selina Gierer, Arthur Nezu,
Expressive Writing
Danielle Arigo, Joshua Smyth, on p. 204-210
Expressive Writing
Vanessa Juth, Danielle Arigo, Joshua Smyth,
Ecological momentary assessment and related intensive longitudinal designs in family and couples research.
K Heron, S Miadich, R Everhart, Joshua Smyth,
Young In Chung, Roisin White, Charles F. Geier, Stephen J. Johnston, Joshua M. Smyth, Mauricio R. Delgado, Sherry A. McKee, Stephen J. Wilson, 2023, Cognitive, Affective and Behavioral Neuroscience on p. 440-456
Mean affect and affect variability may interact to predict inflammation
Dusti R. Jones, John M. Ruiz, Hannah Schreier, Matthew A. Allison, Burt N. Uchino, Michael Russell, Daniel J. Taylor, Timothy W. Smith, Joshua Morrison Smyth, 2023, Brain, Behavior, and Immunity on p. 168-174
Samantha M. Stevens, Peter M. Ruberton, Joshua M. Smyth, Geoffrey L. Cohen, Valerie Purdie Greenaway, Jonathan E. Cook, 2023, PLoS One
View More
Most-Cited Papers
D Slavish, J Graham, Jennifer E. Graham-Engeland, Joshua M. Smyth, Christopher G. Engeland, 2015, Brain, Behavior, and Immunity on p. 253-269
Designing Serious Game Interventions for Individuals with Autism
Elisabeth M. Whyte, Joshua M. Smyth, K. Suzanne Scherf, 2015, Journal of Autism and Developmental Disorders on p. 3820-3831
Emily K. Lindsay, Shinzen Young, Kirk Warren Brown, Joshua M. Smyth, J. David Creswell, 2019, Proceedings of the National Academy of Sciences of the United States of America on p. 3488-3493
Martin J. Sliwinski, Jacqueline A. Mogle, Jinshil Hyun, J *Hyun, Elizabeth Munoz, E *Munoz, Joshua M. Smyth, Richard Lipton, 2016, Assessment on p. 14--30
Emily K. Lindsay, Shinzen Young, Joshua M. Smyth, Kirk Warren Brown, J. David Creswell, 2018, Psychoneuroendocrinology on p. 63-73
Kristin E. Heron, Robin S. Everhart, Susan M. McHale, Joshua M. Smyth, 2017, Journal of Pediatric Psychology on p. 1087-1107
Stacey B. Scott, Jennifer E. Graham-Engeland, Christopher G. Engeland, Joshua M. Smyth, David M. Almeida, Mindy J. Katz, Richard B. Lipton, Jacqueline A. Mogle, Elizabeth Munoz, Nilam Ram, Martin J. Sliwinski, 2015, BMC Psychiatry on p. 146-160
Dana Schultchen, Julia Reichenberger, Theresa Mittl, Tabea R.M. Weh, Joshua M. Smyth, Jens Blechert, Olga Pollatos, 2019, British Journal of Health Psychology on p. 315-333
Primum Non Nocere: Obesity Stigma and Public Health
Lenny R. Vartanian, Joshua M. Smyth, 2013, Journal of Bioethical Inquiry on p. 49-57
Natural sound facilitates mood recovery
Jacob Arthur Benfield, Brendan Derrick Taff, Peter B. Newman, Joshua Morrison Smyth, 2014, Ecopsychology on p. 183-188
View More