Jared Ali
Associate Chair, Intercollege Graduate Degree Program in Ecology; Director of the Center for Chemical Ecology; Associate Professor of Entomology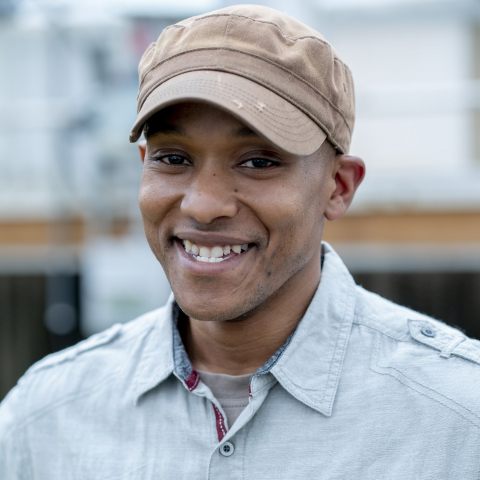 535 ASI
University Park, PA 16802
He/Him
Research Summary
Behavior and chemical ecology of multi-trophic interactions, including plant responses to below-ground herbivory and nematode. Insect community ecology, chemical ecology, and coevolution. Trophic cascades, above- and below-ground interactions, chemotaxis of soil nematodes, and evolution of plant defense strategies.
Huck Graduate Students
Huck Affiliations
Links
Publication Tags
These publication tags are generated from the output of this researcher. Click any tag below to view other Huck researchers working on the same topic.
Herbivores
Herbivory
Natural Enemies
Genotype
Herbivore
Insects
Defense
Corn
Insect
Fungi
Plant Defense
Butterflies
Soil
Insecta
Oviposition
Nutrition
Volatile Organic Compounds
Plant Response
Natural Enemy
Maize
Stomata
Nematode
Enzymes
Apocynaceae
Asclepias Syriaca
Most Recent Publications
Jessica T. Kansman, Jorge L. Jaramillo, Jared G. Ali, Sara L. Hermann, 2023, Trends in Plant Science on p. 1166-1177
Antoine Guiguet, Nathaniel B. McCartney, Kadeem J. Gilbert, John F. Tooker, Andrew R. Deans, Jared Gregory Ali, Heather M. Hines, 2023, Biology Letters
Chase A. Stratton, Swayamjit Ray, Brosi A. Bradley, Jason P. Kaye, Jared G. Ali, Ebony G. Murrell, 2022, BMC Plant Biology
Victoria M. Pocius, Staci Cibotti, Swayamjit Ray, Obenewa Ankoma-Darko, Nathaniel B. McCartney, Rudolf J. Schilder, Jared G. Ali, 2022, Communications Biology
Low water availability enhances volatile-mediated direct defences but disturbs indirect defences against herbivores
Po An Lin, Sulav Paudel, Nursyafiqi Bin Zainuddin, Ching Wen Tan, Anjel Helms, Jared G. Ali, Gary W. Felton, 2022, Journal of Ecology on p. 2759-2771
E. Erickson, R. R. Junker, Jared Gregory Ali, N. McCartney, H. M. Patch, C. M. Grozinger, 2022, Annals of Botany on p. 561-577
Feeding and oviposition by the brown marmorated stink bug, Halyomorpha halys (Stål) induce direct and systemic changes in volatile compound emissions from potted peach and tree of heaven
Hillary M. Peterson, Swayamjit Ray, Jared G. Ali, Grzegorz Krawczyk, 2022, Arthropod-Plant Interactions on p. 227-247
Swayamjit Ray, Nancy G. Wenner, Obenewa Ankoma_Darko, Obenewa Ankoma-Darko, Jason P. Kaye, Gretchen A. Kuldau, Jared G. Ali, 2022, Pedobiologia
Charles J. Mason, Swayamjit Ray, Elizabeth Davidson-Lowe, Jared Ali, Dawn S. Luthe, Gary Felton, 2022, Frontiers in Ecology and Evolution
Lise Pingault, Suresh Varsani, Nathan Palmer, Swayamjit Ray, W. Paul Williams, Dawn S. Luthe, Jared G. Ali, Gautam Sarath, Joe Louis, 2021, BMC Plant Biology
View More
Most-Cited Papers
Jared G. Ali, Anurag A. Agrawal, 2014, Functional Ecology on p. 1404-1412
Induced Plant Defenses Against Herbivory in Cultivated and Wild Tomato
Sulav Paudel, Po An Lin, Majid R. Foolad, Jared G. Ali, Edwin G. Rajotte, Gary W. Felton, 2019, Journal of Chemical Ecology on p. 693-707
Ian S. Pearse, Eric LoPresti, Robert N. Schaeffer, William C. Wetzel, Kailen A. Mooney, Jared G. Ali, Paul J. Ode, Micky D. Eubanks, Judith L. Bronstein, Marjorie G. Weber, 2020, Ecology Letters on p. 1137-1152
Dimitrije Markovic, Ilaria Colzi, Cosimo Taiti, Swayamjit Ray, Romain Scalone, Jared Gregory Ali, Stefano Mancuso, Velemir Ninkovic, 2019, Journal of Experimental Botany on p. 691-700
Sending Mixed Messages: A Trophic Cascade Produced by a Belowground Herbivore-Induced Cue
Jared G. Ali, Raquel Campos-Herrera, Hans T. Alborn, Larry W. Duncan, Lukasz L. Stelinski, 2013, Journal of Chemical Ecology on p. 1140-1147
Anjel M. Helms, Swayamjit Ray, Nina L. Matulis, Margaret C. Kuzemchak, William Grisales, John F. Tooker, Jared G. Ali, 2019, Functional Ecology on p. 798-808
Po-An Lin, Yintong Chen, Duverney Chaverra-Rodriguez, N Zainuddin, Chan Heu, Nursyafiqi Zainuddin, J Sidhu, M Peiffer, Jagdeep Sidhu, Michelle Peiffer, C Tan, Ching-Wen Tan, A Helms, Anjel Helms, D Kim, Donghun Kim, J Ali, Ali, Jared Ali, J Rasgon, Jason Rasgon, Jonathan Lynch, C Anderson, G Felton, Charles T. Anderson, Gary W. Felton, 2021, New Phytologist on p. 793--803
Po-An Lin, Yintong Chen, Gabriela Ponce, Flor Acevedo, Jonathan P. Lynch, Charles Anderson, Jared G. Ali, Gary W. Felton, 2021, Trends in Plant Science on p. 287-300
R. Campos-Herrera, J. G. Ali, B. M. Diaz, L. W. Duncan, 2013, Frontiers in Plant Science
Alexis C. Erwin, Tobias Züst, Jared G. Ali, Anurag A. Agrawal, 2014, Journal of Ecology on p. 1038-1047
View More