James Connor
Distinguished Professor and Vice Chair of Neurosurgery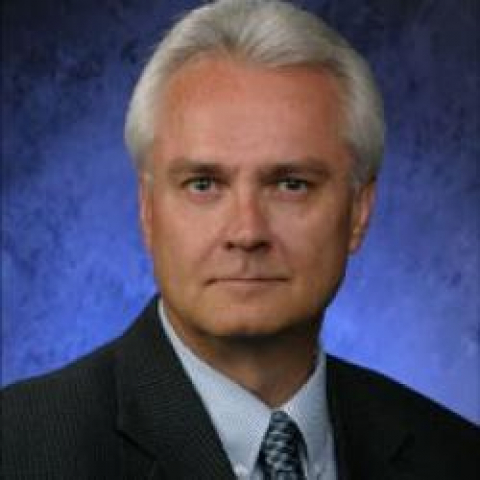 H110 Neurosurgery
Hershey, PA 17033
Research Summary
Iron transport and toxicity in neurodegenerative diseases/oxidative cell injury.
Huck Affiliations
Links
Publication Tags
These publication tags are generated from the output of this researcher. Click any tag below to view other Huck researchers working on the same topic.
Iron
Brain
Neoplasms
Fullerenes
Glioblastoma
Ferritins
Therapeutics
Parkinson Disease
Restless Legs Syndrome
Medical Nanotechnology
Transferrin
Proteins
Homeostasis
Survival
Endothelial Cells
Carcinogenesis
Biomarkers
Substantia Nigra
Macrophages
Alzheimer Disease
Magnetic Resonance Imaging
Clinical Trial Protocols
Dioxygen
Application
Exosomes
Most Recent Publications
A novel view of ferritin in cancer.
B Shesh, James Connor, 2023, Biochimica et biophysica acta. Reviews on cancer on p. 188917
S Baringer, I Simpson, James Connor, 2023, Journal of neurochemistry
Kondaiah Palsa, Stephanie L. Baringer, Ganesh Shenoy, Vladimir S. Spiegelman, Ian A. Simpson, James Connor, 2023, Journal of Biological Chemistry
H- ferritin in sows' colostrum and milk-derived extracellular vesicles: a novel iron delivery concept.
Kondaiah Palsa, James Connor, J Flanagan, Elizabeth Hines, 2023, Journal of animal science
S Baringer, K Palsa, I Simpson, James Connor, 2023, bioRxiv : the preprint server for biology
Plasma IL13Rα2 as a novel liquid biopsy biomarker for glioblastoma
Vladimir Khristov, Darya Nesterova, Mara Trifoi, Taylor Clegg, Annika Daya, Thomas Barrett, Emily Tufano, Ganesh Shenoy, Bhavyata Pandya, Gela Beselia, Nataliya Smith, Oliver Mrowczynski, Brad Zacharia, Kristin Waite, Justin Lathia, Jill Barnholtz-Sloan, James Connor, 2022, Journal of Neuro-Oncology on p. 743-752
Stephanie L. Baringer, Elizabeth B. Neely, Kondaiah Palsa, Ian A. Simpson, James R. Connor, 2022, Fluids and Barriers of the CNS
Neuropharmacological Study of Posaconazole for Glioblastoma: A Phase 0 Clinical Trial Protocol
Debarati Bhanja, Jeffrey Neighbors, James Connor, Gelareh Zadeh, Seyed Alireza Mansouri, 2022, Neurosurgery on p. 658-665
Gi Ming Wang, Gino Cioffi, Nirav Patil, Kristin A. Waite, Robert Lanese, Quinn T. Ostrom, Carol Kruchko, Michael E. Berens, James R. Connor, Justin D. Lathia, Joshua B. Rubin, Jill S. Barnholtz-Sloan, 2022, Neuro-Oncology on p. 302-310
Guangwei Du, Ernest Wang, Christopher Sica, Hairong Chen, Sol De Jesus, De Jesus, Sol, Mechelle Lewis, Lan Kong, James Connor, Richard B. Mailman, Xuemei Huang, 2022, Movement Disorders on p. 1654-1662
View More
Most-Cited Papers
Altered Brain iron homeostasis and dopaminergic function in Restless Legs Syndrome (Willis-Ekbom Disease)
Christopher J. Earley, James Connor, Diego Garcia-Borreguero, Peter Jenner, John Winkelman, Phyllis C. Zee, Richard Allen, 2014, Sleep Medicine on p. 1288-1301
David L. Schonberg, Tyler E. Miller, Qiulian Wu, William A. Flavahan, Nupur K. Das, James S. Hale, Christopher G. Hubert, Stephen C. Mack, Awad M. Jarrar, Robert T. Karl, Ann Mari Rosager, Anne M. Nixon, Paul J. Tesar, Petra Hamerlik, Bjarne W. Kristensen, Craig Horbinski, James Connor, Paul L. Fox, Justin D. Lathia, Jeremy N. Rich, 2015, Cancer Cell on p. 441-455
The significance of ferritin in cancer: Anti-oxidation, inflammation and tumorigenesis
Ahmed A. Alkhateeb, James Connor, 2013, Biochimica et Biophysica Acta - Reviews on Cancer on p. 245-254
Richard P. Allen, Daniel L. Picchietti, Michael Auerbach, Yong Won Cho, James R. Connor, Christopher J. Earley, Diego Garcia-Borreguero, Suresh Kotagal, Mauro Manconi, William Ondo, Jan Ulfberg, John W. Winkelman, 2018, Sleep Medicine on p. 27-44
Anthony Dellinger, Zhiguo Zhou, James Connor, Ab Madhankumar, Sarala Pamujula, Christie M. Sayes, Christopher L. Kepley, 2013, Nanomedicine on p. 1191-1208
Guangwei Du, T Liu, Mechelle M. Lewis, Lan Kong, Y Wang, James Connor, Richard B. Mailman, Xuemei Huang, 2016, Movement Disorders on p. 317-324
Douglas G. Peters, James R. Connor, Mark D. Meadowcroft, 2015, Neurobiology of Disease on p. 49-65
Kari A. Duck, James R. Connor, 2016, BioMetals on p. 573-591
Ferritin stimulates breast cancer cells through an iron-independent mechanism and is localized within tumor-associated macrophages
Ahmed A. Alkhateeb, Bing Han, James Connor, 2013, Breast Cancer Research and Treatment on p. 733-744
Ian A. Simpson, Padmavathi Ponnuru, Marianne E. Klinger, Roland L. Myers, Kavi Devraj, Christopher L. Coe, Gabriele R. Lubach, Anthony Carruthers, James R. Connor, 2015, Journal of Cerebral Blood Flow and Metabolism on p. 48-57
View More