James Connor
Distinguished Professor and Vice Chair of Neurosurgery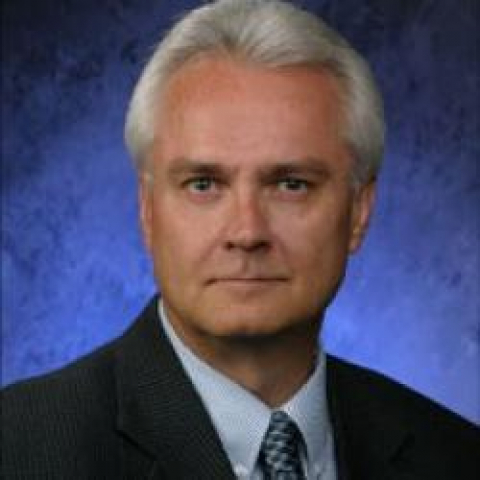 H110 Neurosurgery
Hershey, PA 17033
Research Summary
Iron transport and toxicity in neurodegenerative diseases/oxidative cell injury.
Huck Affiliations
Links
Publication Tags
Iron
Brain
Restless Legs Syndrome
Neoplasms
Fullerenes
Therapeutics
Transferrin
Parkinson Disease
Ferritins
Glioblastoma
Substantia Nigra
Neuroblastoma
Paraquat
Medical Nanotechnology
Pars Compacta
Anisotropy
Serum
Homeostasis
Disorder
Carcinogenesis
Macrophages
Alzheimer Disease
Magnetic Resonance Imaging
Farmers
Application
Most Recent Papers
Importance of the intersection of age and sex to understand variation in incidence and survival for primary malignant gliomas.
G Wang, G Cioffi, N Patil, K Waite, R Lanese, Q Ostrom, C Kruchko, M Berens, James Connor, J Lathia, J Rubin, J Barnholtz-Sloan, 2022, Neuro-oncology on p. 302-310
Low plasma serotonin linked to higher nigral iron in Parkinson's disease
Leslie C. Jellen, Mechelle M. Lewis, Guangwei Du, Xi Wang, Martha L.Escobar Galvis, Stanislaw Krzyzanowski, Colt D. Capan, Amanda M. Snyder, James R. Connor, Lan Kong, Richard B. Mailman, Patrik Brundin, Lena Brundin, Xuemei Huang, 2021, Scientific Reports
Independently validated sex-specific nomograms for predicting survival in patients with newly diagnosed glioblastoma: NRG Oncology RTOG 0525 and 0825.
N Patil, E Somasundaram, K Waite, J Lathia, M Machtay, M Gilbert, James Connor, J Rubin, M Berens, R Buerki, S Choi, A Sloan, M Penas-Prado, L Ashby, D Blumenthal, M Werner-Wasik, G Hunter, J Flickinger, M Wendland, V Panet-Raymond, H Robins, S Pugh, M Mehta, J Barnholtz-Sloan, 2021, Journal of Neuro-Oncology on p. 363-372
Nutritional Yeast Ferritin Iron Complex: A Novel Source of Dietary Iron
James Connor, Unger Erica, R Keil, J Flanagan, S Patton, Gabriele Lubach, Martin Schafer, Christopher Coe, 2021, Nutritional Yeast Ferritin Iron Complex: A Novel Source of Dietary Iron on p. 122-131
Higher CSF Ferritin Heavy-Chain (Fth1) and Transferrin Predict Better Neurocognitive Performance in People with HIV.
H Kaur, W Bush, S Letendre, R Ellis, R Heaton, S Patton, James Connor, D Samuels, D Franklin, T Hulgan, A Kallianpur, 2021, Molecular neurobiology on p. 4842-4855
The Management of Restless Legs Syndrome
Michael H. Silber, Mark J. Buchfuhrer, Christopher J. Earley, Brian B. Koo, Mauro Manconi, John W. Winkelman, Phillip Becker, J. Andrew Berkowski, Stefan Clemens, James R. Connor, Sergi Ferré, Jennifer G. Hensley, Byron C. Jones, Elias G. Karroum, Brian Koo, William Ondo, Kathy Richards, Denise Sharon, Lynn Marie Trotti, George Uhl, Arthur S. Walters, 2021, Mayo Clinic Proceedings on p. 1921-1937
Association Between Iron and Cholesterol in Neuroblastomas.
S Lee, B Slagle-Webb, C Schengrund, J Zhu, James Connor, 2021, Anticancer Research on p. 2795-2804
HFE H63D Limits Nigral Vulnerability to Paraquat in Agricultural Workers.
E Wang, M Trojano, M Lewis, G Du, H Chen, G Brown, L Jellen, I Song, E Neely, L Kong, James Connor, X Huang, 2021, Toxicological Sciences on p. 47-57
A potential role for zinc in restless legs syndrome
Pan Chen, Julia Bornhorst, Stephanie Patton, Kanika Bagai, Rachana Nitin, Mahfuzur Miah, Dominic J. Hare, Kai Kysenius, Peter J. Crouch, Lan Xiong, Guy A. Rouleau, Tanja Schwerdtle, James Connor, Michael Aschner, Aaron B. Bowman, Arthur S. Walters, 2021, Sleep
Biological activity of a thiobarbituric acid compound in neuroblastomas
Sang Y. Lee, Becky Slagle-Webb, Arun K. Sharma, James R. Connor, 2021, Anticancer Research on p. 1171-1181
View More
Most-Cited Papers
Altered Brain iron homeostasis and dopaminergic function in Restless Legs Syndrome (Willis-Ekbom Disease)
Christopher J. Earley, James Connor, Diego Garcia-Borreguero, Peter Jenner, John Winkelman, Phyllis C. Zee, Richard Allen, 2014, Sleep Medicine on p. 1288-1301
The significance of ferritin in cancer
Ahmed A. Alkhateeb, James Connor, 2013, Biochimica et Biophysica Acta - Reviews on Cancer on p. 245-254
Preferential iron trafficking characterizes glioblastoma stem-like cells
David L. Schonberg, Tyler E. Miller, Qiulian Wu, William A. Flavahan, Nupur K. Das, James S. Hale, Christopher G. Hubert, Stephen C. Mack, Awad M. Jarrar, Robert T. Karl, Ann Mari Rosager, Anne M. Nixon, Paul J. Tesar, Petra Hamerlik, Bjarne W. Kristensen, Craig Horbinski, James Connor, Paul L. Fox, Justin D. Lathia, Jeremy N. Rich, 2015, Cancer Cell on p. 441-455
Evidence-based and consensus clinical practice guidelines for the iron treatment of restless legs syndrome/Willis-Ekbom disease in adults and children
Richard P. Allen, Daniel L. Picchietti, Michael Auerbach, Yong Won Cho, James R. Connor, Christopher J. Earley, Diego Garcia-Borreguero, Suresh Kotagal, Mauro Manconi, William Ondo, Jan Ulfberg, John W. Winkelman, 2018, Sleep Medicine on p. 27-44
Application of fullerenes in nanomedicine
Anthony Dellinger, Zhiguo Zhou, James Connor, Ab Madhankumar, Sarala Pamujula, Christie M. Sayes, Christopher L. Kepley, 2013, Nanomedicine on p. 1191-1208
Quantitative susceptibility mapping of the midbrain in Parkinson's disease
Guangwei Du, Tian Liu, Mechelle M. Lewis, Lan Kong, Yi Wang, James Connor, Richard B. Mailman, Xuemei Huang, 2016, Movement Disorders on p. 317-324
Functional roles of transferrin in the brain
Dominique F. Leitner, James R. Connor, 2012, Biochimica et Biophysica Acta - General Subjects on p. 393-402
Ferritin stimulates breast cancer cells through an iron-independent mechanism and is localized within tumor-associated macrophages
Ahmed A. Alkhateeb, Bing Han, James Connor, 2013, Breast Cancer Research and Treatment on p. 733-744
The relationship between iron dyshomeostasis and amyloidogenesis in Alzheimer's disease: Two sides of the same coin
Douglas G. Peters, James R. Connor, Mark D. Meadowcroft, 2015, Neurobiology of Disease on p. 49-65
A novel model for brain iron uptake: introducing the concept of regulation
Ian A. Simpson, Padmavathi Ponnuru, Marianne E. Klinger, Roland L. Myers, Kavi Devraj, Christopher L. Coe, Gabriele R. Lubach, Anthony Carruthers, James R. Connor, 2015, Journal of Cerebral Blood Flow and Metabolism on p. 48-57
View More