Douglas Teti
Professor of Human Development and Family Studies, Psychology, and Pediatrics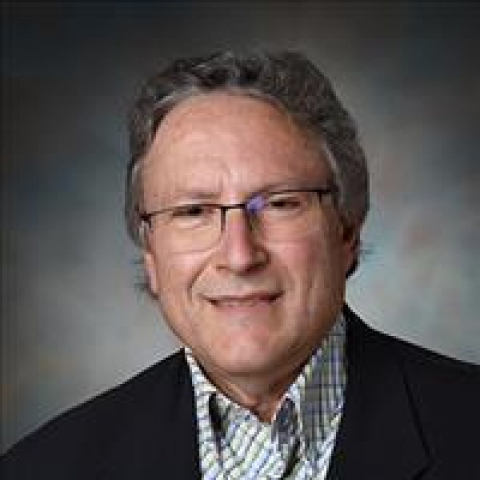 105 Health and Human Development
University Park, PA
Huck Affiliations
Links
Publication Tags
These publication tags are generated from the output of this researcher. Click any tag below to view other Huck researchers working on the same topic.
Sleep
Infant
Mothers
Parenting
Child
Child Development
Parents
Pregnancy
Cohort Studies
Prospective Studies
Evidence
Chaos
Postpartum Period
Mental Health
Maternal Health
Anxiety
Interaction
Interviews
Executive Function
Emotional Adjustment
Social Status
Meta Analysis
Resources
Cesarean Section
Acetaminophen
Most Recent Publications
The cosleeping question: What do sleep arrangements mean for families?
Douglas Teti, Kaitlin Trexberg, 2023, Child and Family Blog
Cesarean Section and Child Development at 3 Years: A Prospective Cohort Study of First Births in Pennsylvania
Kristin K. Sznajder, Douglas Teti, Nicole M. Hackman, Brittany Massare, Kristen H. Kjerulff, 2022, Maternal and Child Health Journal on p. 2526-2535
Douglas M. Teti, Kaitlin M. Fronberg, Heidi Fanton, Brian Crosby, 2022, Infant Behavior and Development
Kristin K. Sznajder, Douglas M. Teti, Kristen H. Kjerulff, 2022, PLoS One
Socioeconomic status and infant nighttime sleep across the second year of life: The moderating role of infant attachment security
Liu Bai, Brian Crosby, Douglas M. Teti, 2022, Child Development on p. 845-861
Liu Bai, Christine Youngwon Kim, Brian Crosby, Douglas M. Teti, 2022, Developmental Psychology on p. 923-934
K. Lee Raby, Marije L. Verhage, R. M.Pasco Fearon, R. Chris Fraley, Glenn I. Roisman, Marinus H. van IJzendoorn, Carlo Schuengel, Sheri Madigan, Mirjam Oosterman, Marian J. Bakermans-Kranenburg, Annie Bernier, Karin Ensink, Airi Hautamäki, Sarah Mangelsdorf, Lynn E. Priddis, Maria S. Wong, Ora Aviezer, Kazuko Y. Behrens, Karl Heinz Brisch, Rosalinda Cassibba, Jude Cassidy, Gabrielle Coppola, Alessandro Costantini, Mary Dozier, Robbie Duschinsky, Elena Ierardi, Brent Finger, Sonia Gojman de Millan, Susanne Harder, Nancy L. Hazen, Mi Myoung Jin, Inês Jongenelen, Esther M. Leerkes, Francesca Lionetti, Karlen Lyons-Ruth, Catherine McMahon, Elizabeth Meins, Cecilia S. Pace, David R. Pederson, Cristina Riva Crugnola, Avi Sagi-Schwartz, Sarah J. Schoppe-Sullivan, Anna Maria Speranza, Howard Steele, George M. Tarabulsy, Mette S. Væver, Mary J. Ward, Bronia Arnott, Heidi Bailey, Doug M. Teti, 2022, Development and Psychopathology on p. 307-319
Kaitlin M. Fronberg, Sunhye Bai, Douglas M. Teti, 2022, Sleep Health on p. 121-129
"Sleep and the family system"—A preface
Douglas M. Teti, Helen L. Ball, Liat Tikotzky, 2022, Sleep Health on p. 28-30
Ecological validity in measuring parents' executive function
Douglas Teti, Catherine M. Diercks, Kelley E. Gunther, Erika Lunkenheimer, 2022, Child Development Perspectives on p. 208-214
View More
Most-Cited Papers
Elizabeth A. Skowron, Elizabeth Cipriano-Essel, Lisa M. Gatzke-Kopp, Douglas M. Teti, Robert T. Ammerman, 2014, Developmental Psychobiology on p. 964-978
Douglas M. Teti, Mina Shimizu, Brian Crosby, Bo Ram Kim, 2016, Developmental Psychology on p. 1169-1181
Lauren E. Philbrook, Douglas M. Teti, 2016, Journal of Family Psychology on p. 431-441
Marije L. Verhage, R. M.Pasco Fearon, Carlo Schuengel, Marinus H. van IJzendoorn, Marian J. Bakermans-Kranenburg, Sheri Madigan, Glenn I. Roisman, Mirjam Oosterman, Kazuko Y. Behrens, Maria S. Wong, Sarah Mangelsdorf, Lynn E. Priddis, Karl Heinz Brisch, Bronia Arnott, Ora Aviezer, Heidi Bailey, Johanna Behringer, Annie Bernier, Rosalinda Cassibba, Jude Cassidy, Gabrielle Coppola, Alessandro Costantini, Chantal Cyr, Mary Dozier, Karin Ensink, Brent Finger, Sonia Gojman, Susanne Harder, Airi Hautamaki, Nancy L. Hazen, Elena Ierardi, Mi Kyoung Jin, Inês Jongenelen, Esther M. Leerkes, Francesca Lionetti, Karlen Lyons-Ruth, Catherine McMahon, Elizabeth Meins, Cecilia S. Pace, Lynn Priddis, K. Lee Raby, Cristina Riva Crugnola, Avi Sagi-Schwartz, Sarah J. Schoppe-Sullivan, Howard Steele, Miriam Steele, George M. Tarabulsy, Mette S. Væver, Patrick J. Brice, Doug M. Teti, 2018, Child Development on p. 2023-2037
Megan Galbally, Marinus van IJzendoorn, Michael Permezel, Richard Saffery, Martha Lappas, Joanne Ryan, Elisabeth van Rossum, Andrew R. Johnson, Douglas Teti, Andrew J. Lewis, 2017, International Journal of Methods in Psychiatric Research
Intrinsic and extrinsic factors predicting infant sleep: Moving beyond main effects
M. Camerota, Cathi B. Propper, Douglas M. Teti, 2019, Developmental Review
Corey J. Whitesell, Douglas M. Teti, Brian Crosby, Bo Ram Kim, 2015, Journal of Family Psychology on p. 211-220
Ni Jian, Douglas M. Teti, 2016, Sleep Medicine on p. 49-58
X. marital and emotional adjustment in mothers and infant sleep arrangements during the first six months
Douglas M. Teti, Brian Crosby, Brandon T. Mcdaniel, Mina Shimizu, Corey J. Whitesell, 2015, Monographs of the Society for Research in Child Development on p. 160-176
Maternal Sleep in Pregnancy and Postpartum Part I: Mental, Physical, and Interpersonal Consequences
Lisa M. Christian, Judith E. Carroll, Douglas M. Teti, Martica H. Hall, 2019, Current Psychiatry Reports
View More