Daniel Allen
Assistant Professor of Aquatic Ecology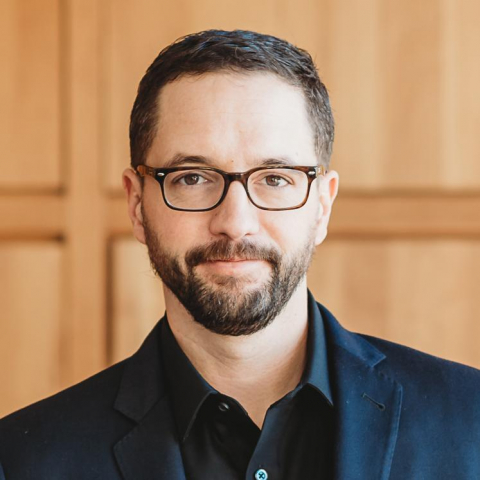 311 Forest Resources Building
University Park, PA
Research Summary
The relationship between community structure and ecosystem processes in rivers and streams, and factors which influence this relationship across local, landscape, and regional spatial scales.
Huck Graduate Students
Huck Affiliations
Links
Publication Tags
These publication tags are generated from the output of this researcher. Click any tag below to view other Huck researchers working on the same topic.
River
Rivers
Ecosystem
Biodiversity
Water
Habitat
Meta Analysis
Trend
Streamflow
Gages
Sediment Transport
Effect
Stream Flow
Energy
Land Use
Drying
Time
Ecosystems
Deer
Gauge
Fish
Nutrients
Ephemeral Stream
Winter
Sediment
Most Recent Publications
Drying, more than warming, alters ecosystem functioning in streams with different energy pathways
Daniel Nelson, Michelle H. Busch, Darin A. Kopp, Daniel C. Allen, 2023, Functional Ecology on p. 1989-2001
Brian C. Brown, Aimee H. Fulerton, Darin Kopp, Flavia Tromboni, Arial J. Shogren, J. Angus Webb, Claire Ruffing, Matthew Heaton, Lenka Kuglerová, Daniel C. Allen, Lillian McGill, Jay P. Zarnetske, Matt R. Whiles, Jeremy B. Jones, Benjamin W. Abbott, 2023, Water Resources Research
The only lasting truth is change: multiple dimensions of biodiversity show historical legacy effects in community assembly processes of freshwater fish
Michelle H. Busch, Daniel C. Allen, Katharine A. Marske, Lucie Kuczynski, 2023, Oikos
Daniel C. Allen, Brian A. Gill, Anya Metcalfe, Sophia Bonjour, Scott Starr, Junna Wang, Diana Valentin, Nancy B. Grimm, 2023, Limnology And Oceanography Letters on p. 464-472
Megan C. Malish, Shang Gao, Darin Kopp, Yang Hong, Daniel C. Allen, Thomas Neeson, 2023, Ecosphere
Sean C. Emmons, Zacchaeus G. Compson, Megan C. Malish, Michelle H. Busch, Veronica Saenz, Kierstyn T. Higgins, Daniel C. Allen, 2023, Environmental DNA
Andrea Contina, Christen Bossu, Daniel Allen, Michael Wunder, Kristen Ruegg, 2023, Scientific Reports
Causes, Responses, and Implications of Anthropogenic versus Natural Flow Intermittence in River Networks
Thibault Datry, Amélie Truchy, Julian D. Olden, Michelle H. Busch, Rachel Stubbington, Walter K. Dodds, Sam Zipper, Songyan Yu, Mathis L. Messager, Jonathan D. Tonkin, Kendra E. Kaiser, John C. Hammond, Eric K. Moody, Ryan M. Burrows, Romain Sarremejane, Amanda G. Delvecchia, Megan L. Fork, Chelsea J. Little, Richard H. Walker, Annika W. Walters, Daniel Allen, 2023, BioScience on p. 9-22
Jonathan W. Lopez, Daniel C. Allen, Caryn C. Vaughn, 2022, Ecology and Evolution
Mario Brauns, Daniel C. Allen, Iola G. Boëchat, Wyatt F. Cross, Verónica Ferreira, Daniel Graeber, Christopher J. Patrick, Marc Peipoch, Daniel von Schiller, Björn Gücker, 2022, Global Change Biology on p. 4783-4793
View More
Most-Cited Papers
Scott Tiegs, David Costello, Mark Isken, Guy Woodward, Peter McIntyre, Mark Gessner, Eric Chauvet, Natalie Griffiths, Alex Flecker, Vicenc Acuna, Vicenç Acuña, Ricardo Albariño, Ricardo Albarino, Daniel Allen, Cecilia Alonso, Patricio Andino, Clay Arango, Jukka Aroviita, Marcus V.M. Barbosa, Barbosa, Marcus V. M., Leon Barmuta, Colden Baxter, Bell, Thomas D. C., Thomas D.C. Bell, Brent Bellinger, Luz Boyero, Lee Brown, Andreas Bruder, Denise Bruesewitz, Francis Burdon, Marcos Callisto, Cristina Canhoto, Krista Capps, Maria Castillo, Joanne Clapcott, Fanny Colas, Checo Colón-Gaud, Checo Colon-Gaud, Julien Cornut, Verónica Crespo-Pérez, Veronica Crespo-Perez, Wyatt Cross, Joseph Culp, Michael Danger, Olivier Dangles, Elvira De Eyto, de Eyto, Elvira, Alison Derry, Diaz Villanueva, Veronica, Veronica Díaz Villanueva, Michael Douglas, Arturo Elosegi, Andrea Encalada, Sally Entrekin, Rodrigo Espinosa, Diana Ethaiya, Veronica Ferreira, Carmen Ferriol, Kyla Flanagan, Tadeusz Fleituch, Shah, Jennifer J. Follstad, Jennifer J.Follstad Shah, André Frainer Barbosa, Andre Frainer, Nikolai Friberg, Paul Frost, Erica Garcia, Liliana Lago, Pavel Ernesto García Soto, Garcia Soto, Pavel Ernesto, Sudeep Ghate, Darren Giling, Alan Gilmer, José Francisco Gonçalves, Goncalves, Jose Francisco, Jr., Rosario Gonzales, Graca, Manuel A. S., Manuel A.S. Graça, Mike Grace, Hans-Peter Grossart, François Guérold, Francois Guerold, Vlad Gulis, Luiz Hepp, Scott Higgins, Takuo Hishi, Joseph Huddart, John Hudson, Samantha Imberger, Carlos Iñiguez-Armijos, Carlos Iniguez-Armijos, Tomoya Iwata, David Janetski, Eleanor Jennings, Andrea Kirkwood, Aaron Koning, Sarian Kosten, Kevin Kuehn, Hjalmar Laudon, Peter Leavitt, Aurea L.Lemes Da Silva, Lemes da Silva, Aurea L., Shawn Leroux, Carri Leroy, Peter Lisi, Richard MacKenzie, Amy Marcarelli, Frank Masese, Brendan Mckie, Adriana Oliveira Medeiros, Oliveira Medeiros, Adriana, Kristian Meissner, Marko Miliša, Marko Milisa, Shailendra Mishra, Yo Miyake, Ashley Moerke, Shorok Mombrikotb, Rob Mooney, Tim Moulton, Timo Muotka, Junjiro Negishi, Vinicius Neres-Lima, Mika Nieminen, Jorge Nimptsch, Jakub Ondruch, Riku Paavola, Isabel Pardo, Christopher Patrick, Edwin T.H.M. Peeters, Peeters, Edwin T. H. M., Jesus Pozo, Catherine Pringle, Aaron Prussian, Estefania Quenta, Antonio Quesada, Brian Reid, John Richardson, Anna Rigosi, Jose Rincon, José Rincón, Geta Risnoveanu, Geta Rîşnoveanu, C Robinson, Lorena Rodríguez-Gallego, Lorena Rodriguez-Gallego, Todd Royer, James Rusak, Anna Santamans, Geza Selmeczy, Gelas Simiyu, Agnija Skuja, Jerzy Smykla, Kandikere Sridhar, Ryan Sponseller, Aaron Stoler, Christopher Swan, David Szlag, Franco Teixeira-De Mello, Teixeira-de Mello, Franco, Jonathan Tonkin, Sari Uusheimo, Allison Veach, Sirje Vilbaste, Lena B.M. Vought, Vought, Lena B. M., Chiao-Ping Wang, Jackson Webster, Paul Wilson, Stefan Woelfl, Marguerite Xenopoulos, Adam Yates, Chihiro Yoshimura, Catherine Yule, Yixin Zhang, Jacob Zwart, 2019, Science advances on p. eaav0486
T. Datry, A. Foulquier, R. Corti, D. Von Schiller, von Schiller, D., K. Tockner, C. Mendoza-Lera, J. Clement, J. C. Clément, M. Gessner, M. Moleón, M. Moleon, R. Stubbington, B. Gücker, B. Gucker, R. Albarino, R. Albarinõ, Daniel Allen, F. Altermatt, Arce, M., I, M. I. Arce, S. Arnon, D. Banas, A. Banegas-Medina, E. Beller, M. Blanchette, J. Blanco-Libreros, J. Blessing, I. G. Boëchat, I. Boechat, K. Boersma, M. Bogan, N. Bonada, N. Bond, Brintrup Barria, K. C., K. C. Brintrup Barriá, A. Bruder, R. Burrows, T. Cancellario, C. Canhoto, S. Carlson, S. Cauvy-Fraunie, S. Cauvy-Fraunié, N. Cid, M. Danger, Bianca De Freitas Terra, Terra, Bianca de Freitas, A. M. De Girolamo, De Girolamo, A. M., Evans De La Barra, de La Barra, Evans, del Campo, R., R. Del Campo, V. Diaz-Villanueva, F. Dyer, A. Elosegi, E. Faye, C. Febria, B. Four, S. Gafny, S. Ghate, R. Gomez, R. Gómez, L. Gómez-Gener, L. Gomez-Gener, Graca, M. A. S., M. A.S. Gracą, S. Guareschi, F. Hoppeler, J. Hwan, J. I. Jones, Jones, J., I, S. Kubheka, A. Laini, S. Langhans, C. Leigh, C. Little, S. Lorenz, J. Marshall, E. Martín, E Martin, A. McIntosh, E. I. Meyer, Meyer, E., I, M. Miliša, M. Milisa, M. Mlambo, M. Morais, N. Moya, P. Negus, D. Niyogi, A. Papatheodoulou, I Pardo, P. Paril, P. Pařil, S. Pauls, V. Pešić, V Pesic, M. Polasek, M. Polášek, C Robinson, P. Rodriguez-Lozano, P. Rodríguez-Lozano, R. Rolls, M. Sanchez-Montoya, M. M. Sánchez-Montoya, A. Savić, A. Savic, O. Shumilova, K. Sridhar, A. Steward, R. Storey, A. Taleb, A. Uzan, Ross Vander Vorste, Vander Vorste, Ross, N. Waltham, C. Woelfle-Erskine, D. Zak, C. Zarfl, A. Zoppini, 2018, Nature Geoscience on p. 497-503
Margaret A. Zimmer, Kendra E. Kaiser, Joanna R. Blaszczak, Samuel C. Zipper, John C. Hammond, Ken M. Fritz, Katie H. Costigan, Jacob Hosen, Sarah E. Godsey, George H. Allen, Stephanie Kampf, Ryan M. Burrows, Corey A. Krabbenhoft, Walter Dodds, Rebecca Hale, Julian D. Olden, Margaret Shanafield, Amanda G. DelVecchia, Adam S. Ward, Meryl C. Mims, Thibault Datry, Michael T. Bogan, Kate S. Boersma, Michelle H. Busch, C. Nathan Jones, Amy J. Burgin, Daniel C. Allen, 2020, Wiley Interdisciplinary Reviews: Water
Meta-analysis: Abundance, behavior, and hydraulic energy shape biotic effects on sediment transport in streams
L. K. Albertson, D. C. Allen, J. C. Trexler, 2015, Ecology on p. 1329-1339
John C. Hammond, Margaret Zimmer, Margaret Shanafield, Kendra Kaiser, Sarah E. Godsey, Meryl C. Mims, Samuel C. Zipper, Ryan M. Burrows, Stephanie K. Kampf, Walter Dodds, C. Nathan Jones, Corey A. Krabbenhoft, Kate S. Boersma, Thibault Datry, Julian D. Olden, George H. Allen, Adam N. Price, Katie Costigan, Rebecca Hale, Adam S. Ward, Daniel C. Allen, 2021, Geophysical Research Letters
Citizen scientists document long-term streamflow declines in intermittent rivers of the desert southwest, USA
Daniel C. Allen, Darin A. Kopp, Katie H. Costigan, Thibault Datry, Bernard Hugueny, Dale S. Turner, Gita S. Bodner, Timothy J. Flood, 2019, Freshwater Science on p. 244-256
Michelle H. Busch, Katie H. Costigan, Ken M. Fritz, Thibault Datry, Corey A. Krabbenhoft, John C. Hammond, Margaret Zimmer, Julian D. Olden, Ryan M. Burrows, Walter K. Dodds, Kate S. Boersma, Margaret Shanafield, Stephanie K. Kampf, Meryl C. Mims, Michael T. Bogan, Adam S. Ward, Mariana Perez Rocha, Sarah Godsey, George H. Allen, Joanna R. Blaszczak, C. Nathan Jones, Daniel C. Allen, 2020, Water (Switzerland)
D. von Schiller, T. Datry, R. Corti, A. Foulquier, K. Tockner, R. Marcé, G. García-Baquero, I. Odriozola, B. Obrador, A. Elosegi, C. Mendoza-Lera, M. O. Gessner, R. Stubbington, R. Albariño, D. C. Allen, F. Altermatt, M. I. Arce, S. Arnon, D. Banas, A. Banegas-Medina, E. Beller, M. L. Blanchette, J. F. Blanco-Libreros, J. Blessing, I. G. Boëchat, K. S. Boersma, M. T. Bogan, N. Bonada, N. R. Bond, K. Brintrup, A. Bruder, R. M. Burrows, T. Cancellario, S. M. Carlson, S. Cauvy-Fraunié, N. Cid, M. Danger, B. de Freitas Terra, A. Dehedin, A. M. De Girolamo, R. del Campo, V. Díaz-Villanueva, C. P. Duerdoth, F. Dyer, E. Faye, C. Febria, R. Figueroa, B. Four, S. Gafny, R. Gómez, L. Gómez-Gener, M. A.S. Graça, S. Guareschi, B. Gücker, F. Hoppeler, J. L. Hwan, S. Kubheka, A. Laini, S. D. Langhans, C. Leigh, C. J. Little, S. Lorenz, J. Marshall, E. J. Martín, A. McIntosh, E. I. Meyer, M. Miliša, M. C. Mlambo, M. Moleón, M. Morais, P. Negus, D. Niyogi, A. Papatheodoulou, I. Pardo, P. Pařil, V. Pešić, C. Piscart, M. Polášek, P. Rodríguez-Lozano, R. J. Rolls, M. M. Sánchez-Montoya, A. Savić, O. Shumilova, A. Steward, A. Taleb, A. Uzan, R. Vander Vorste, N. Waltham, C. Woelfle-Erskine, D. Zak, C. Zarfl, A. Zoppini, 2019, Global Biogeochemical Cycles on p. 1251-1263
Riley Andrade, Heather L. Bateman, Janet Franklin, Daniel Allen, 2018, Landscape Planning on p. 103-111
Samuel C. Zipper, John C. Hammond, Margaret Shanafield, Margaret Zimmer, Thibault Datry, C. Nathan Jones, Kendra E. Kaiser, Sarah E. Godsey, Ryan M. Burrows, Joanna R. Blaszczak, Michelle H. Busch, Adam N. Price, Kate S. Boersma, Adam S. Ward, Katie Costigan, George H. Allen, Corey A. Krabbenhoft, Walter K. Dodds, Meryl C. Mims, Julian D. Olden, Stephanie K. Kampf, Amy J. Burgin, Daniel C. Allen, 2021, Environmental Research Letters
View More