Christian Huber
Assistant Professor of Biology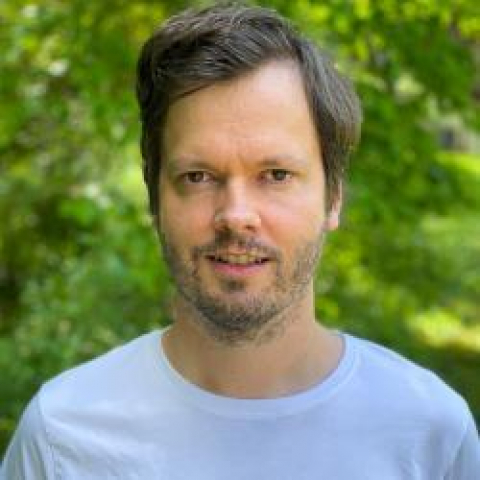 Research Summary
How evolutionary mechanisms such as mutation, recombination, and natural selection shape genetic diversity and the variability between individuals and species.
Huck Graduate Students
Huck Affiliations
Links
Publication Tags
These publication tags are generated from the output of this researcher. Click any tag below to view other Huck researchers working on the same topic.
Mutation
Population
Genes
Genomics
Genome
Drosophila Melanogaster
Genetic Variation
Mutation Rate
Viruses
Proteins
Protein
Ancestry
Pressure
Demography
Fitness
Rate
Hepatitis
Coronavirus
East Asia
Gene Expression
Virus
Far East
Coronavirinae
Principal Component Analysis
Flexibility
Most Recent Publications
Yassine Souilmi, Raymond Tobler, Angad Johar, Matthew Williams, Shane Grey, Joshua Schmidt, Joao Teixeira, Adam Rohrlach, Jonathan Tuke, Olivia Johnson, Graham Gower, Chris Turney, Murray Cox, Alan Cooper, Christian D. Huber, 2022, Nature Ecology and Evolution on p. 2003-2015
Salvador Herrando-Pérez, Raymond Tobler, Christian D. Huber, 2021, Methods in Ecology and Evolution on p. 2084-2093
The biasing impact of irrelevant contextual information on forensic odontology radiograph matching decisions
Sher Lin Chiam, Itiel E. Dror, Christian D. Huber, Denice Higgins, 2021, Forensic Science International
Yassine Souilmi, M. Elise Lauterbur, Ray Tobler, Christian D. Huber, Angad S. Johar, Shayli Varasteh Moradi, Wayne A. Johnston, Nevan J. Krogan, Kirill Alexandrov, David Enard, 2021, Current Biology on p. 3704
Yassine Souilmi, M. Elise Lauterbur, Ray Tobler, Christian D. Huber, Angad S. Johar, Shayli Varasteh Moradi, Wayne A. Johnston, Nevan J. Krogan, Kirill Alexandrov, David Enard, 2021, Current Biology on p. 3504-3514.e9
Authors' Reply to Letter to the Editor: Neutral genetic diversity as a useful tool for conservation biology
João C. Teixeira, Christian D. Huber, 2021, Conservation Genetics on p. 547-549
João C. Teixeira, Christian D. Huber, 2021, Proceedings of the National Academy of Sciences of the United States of America
Sonja Kersten, Jiyang Chang, Christian Huber, Yoav Voichek, Christa Lanz, Timo Hagmaier, 2021, bioRxiv
Raymond Tobler, Yassine Souilmi, Christian Huber, Nigel Bean, Chris Turney, Alan Cooper, Shane Grey, 2021, Research Square
Lei Dai, Yushen Du, Hangfei Qi, Christian D. Huber, Dongdong Chen, Tian Hao Zhang, Nicholas C. Wu, Ergang Wang, James O. Lloyd-Smith, Ren Sun, 2021, mSystems
View More
Most-Cited Papers
Quan Long, Fernando A. Rabanal, Dazhe Meng, Christian D. Huber, Ashley Farlow, Alexander Platzer, Qingrun Zhang, Bjarni J. Vilhjálmsson, Arthur Korte, Viktoria Nizhynska, Viktor Voronin, Pamela Korte, Laura Sedman, Terezie Mandáková, Martin A. Lysak, Ümit Seren, Ines Hellmann, Magnus Nordborg, 2013, Nature Genetics on p. 884-890
M DeGiorgio, Christian Huber, Melissa Hubisz, Ines Hellmann, Rasmus Nielsen, 2016, Bioinformatics on p. 1895--1897
João C. Teixeira, Christian D. Huber, 2021, Proceedings of the National Academy of Sciences of the United States of America
Christian Huber, M DeGiorgio, Ines Hellmann, Rasmus Nielsen, 2016, Molecular Ecology on p. 142--156
Bernard Y. Kim, Christian D. Huber, Kirk E. Lohmueller, 2017, Genetics on p. 345-361
Variation in thermal performance and reaction norms among populations of drosophila melanogaster
Peter Klepsatel, Martina Gáliková, Nicola De Maio, Christian D. Huber, Christian Schlötterer, Thomas Flatt, 2013, Evolution; international journal of organic evolution on p. 3573-3587
Christian D. Huber, Bernard Y. Kim, Clare D. Marsden, Kirk E. Lohmueller, 2017, Proceedings of the National Academy of Sciences of the United States of America on p. 4465-4470
Similarities and differences in altitudinal versus latitudinal variation for morphological traits in drosophila melanogaster
Peter Klepsatel, Martina Gáliková, Christian D. Huber, Thomas Flatt, 2014, Evolution; international journal of organic evolution on p. 1385-1398
Christian D. Huber, Arun Durvasula, Angela M. Hancock, Kirk E. Lohmueller, 2018, Nature Communications
Bernard Y. Kim, Christian D. Huber, Kirk E. Lohmueller, 2018, PLoS Genetics
View More