Andrew Read
Director, Huck Institutes of the Life Sciences; Evan Pugh Professor of Biology and Entomology; Eberly Professor of Biotechnology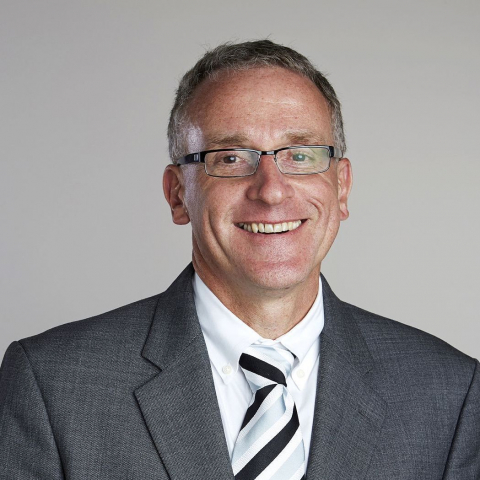 W230A Millennium Science Complex
University Park, PA 16802
Research Summary
The ecology and evolutionary genetics of infectious disease.
Huck Affiliations
Links
Publication Tags
Malaria
Parasites
Infection
Temperature
Ecology
Culicidae
Virulence
Fish
Vancomycin Resistant Enterococci
Insecticides
Pathogens
Fungi
Immunity
Pharmaceutical Preparations
Drug Resistance
Finland
Enterococcus Faecium
Helminths
Biological Control Agents
Myxoma Virus
Daptomycin
Drug Therapy
Viruses
Therapeutics
Biomarkers
Most Recent Papers
Cancer treatment: Attempt cure or manage drug resistance
Elsa Hansen, Andrew Read, 2020, Evolutionary Applications: Special Issue Evolution and Cancer
The contribution of host cell-directed vs. Parasite-directed immunity to the disease and dynamics of malaria infections
Nina Wale, Matthew J. Jones, Derek G. Sim, Andrew F. Read, Aaron A. King, 2019, Proceedings of the National Academy of Sciences of the United States of America on p. 22386-22392
Vancomycin-resistant enterococcus acquisition in a tertiary care hospital
Rishi Chanderraj, Jess A. Millar, Twisha S. Patel, Andrew F. Read, Laraine Washer, Keith S. Kaye, Robert J. Woods, 2019, Open Forum Infectious Diseases
Impact of an antimicrobial stewardship intervention on within- and between-patient daptomycin resistance evolution in vancomycin-resistant enterococcus faecium
Clare L. Kinnear, Twisha S. Patel, Carol L. Young, Vincent Marshall, Duane W. Newton, Andrew F. Read, Robert J. Woods, 2019, Antimicrobial agents and chemotherapy
The plos biology xv collection
Lauren A. Richardson, Sandra L. Schmid, Avinash Bhandoola, Christelle Harly, Anders Hedenström, Michael T. Laub, Georgina M. Mace, Piali Sengupta, Ann M. Stock, Andrew F. Read, Harmit S. Malik, Mark Estelle, Sally Lowell, Jonathan Kimmelman, 2019, PLoS biology
Punctuated evolution of myxoma virus
Peter J. Kerr, John Sebastian Eden, Francesca Di Giallonardo, David Peacock, June Liu, Tanja Strive, Andrew F. Read, Edward C. Holmes, 2019, Journal of virology
Why the evolution of vaccine resistance is less of a concern than the evolution of drug resistance.
David Kennedy, Andrew Read, 2018, Proceedings of the National Academy of Sciences of the United States of America on p. 12878-12886
Volatile biomarkers of symptomatic and asymptomatic malaria infection in humans
Consuelo M. De Moraes, Caroline Wanjiku, Nina M. Stanczyk, Hannier Pulido, James W. Sims, Heike S. Betz, Andrew Fraser Read, Baldwyn Torto, Mark C. Mescher, 2018, Proceedings of the National Academy of Sciences of the United States of America on p. 5780-5785
Institution-wide and Within-Patient Evolution of Daptomycin Susceptibility in Vancomycin-Resistant Enterococcus faecium Bloodstream Infections
Robert J. Woods, Twisha S. Patel, Jerod L. Nagel, Duane W. Newton, Andrew F. Read, 2018, Infection Control and Hospital Epidemiology on p. 226-228
The impact of within-host ecology on the fitness of a drug-resistant parasite
Silvie Huijben, Brian H.K. Chan, William A. Nelson, Andrew F. Read, 2018, Evolution, Medicine and Public Health on p. 127-137
View More
Most-Cited Papers
Influence of climate on malaria transmission depends on daily temperature variation
Krijn P. Paaijmans, Simon Blanford, Andrew Stuart Bell, Justine I. Blanford, Andrew Fraser Read, Matthew Brian Thomas, 2010, Proceedings of the National Academy of Sciences of the United States of America on p. 15135-15139
Insecticide control of vector-borne diseases
Ana Rivero, Julien Vézilier, Mylene Weill, Andrew Fraser Read, Sylvain Gandon, 2010, PLoS Pathogens on p. 5-6
The evolution of drug resistance and the curious orthodoxy of aggressive chemotherapy
Andrew F. Read, Troy Day, Silvie Huijben, 2011, Proceedings of the National Academy of Sciences of the United States of America on p. 10871-10877
Intensive fish farming and the evolution of pathogen virulence
K. Pulkkinen, L. R. Suomalainen, A. F. Read, D. Ebert, P. Rintamäki, E. T. Valtonen, 2010, Proceedings of the Royal Society B: Biological Sciences on p. 593-600
Exposing malaria in-host diversity and estimating population diversity by capture-recapture using massively parallel pyrosequencing
Jonathan J. Juliano, Kimberly Porter, Victor Mwapasa, Rithy Sem, William O. Rogers, Frédéric Ariey, Chansuda Wongsrichanaiai, Andrew Read, Steven R. Meshnick, 2010, Proceedings of the National Academy of Sciences of the United States of America on p. 20138-20143
Complex effects of temperature on mosquito immune function
C. C. Murdock, Krijn P. Paaijmans, Andrew S. Bells, Jonas G. King, Julián F. Hillyer, Andrew F. Read, Matthew B. Thomas, 2012, Proceedings of the Royal Society B: Biological Sciences on p. 3357-3366
Malaria in India
Aparup Das, Anupkumar R. Anvikar, Lauren J. Cator, Ramesh C. Dhiman, Alex Eapen, Neelima Mishra, Bhupinder N. Nagpal, Nutan Nanda, Kamaraju Raghavendra, Andrew Fraser Read, Surya K. Sharma, Om P. Singh, Vineeta Singh, Photini Sinnis, Harish C. Srivastava, Steven A. Sullivan, Patrick L. Sutton, Matthew Brian Thomas, Jane M. Carlton, Neena Valecha, 2012, Acta Tropica on p. 267-273
Malaria-induced changes in host odors enhance mosquito attraction
Consuelo M. De Moraes, Nina M. Stanczyk, Heike S. Betz, Hannier Pulido, Derek G. Sim, Andrew F. Read, Mark C. Mescher, 2014, Proceedings of the National Academy of Sciences of the United States of America on p. 11079-11084
Lethal and pre-lethal effects of a fungal biopesticide contribute to substantial and rapid control of malaria vectors
Simon Blanford, Wangpeng Shi, Riann Christian, James Harold Marden, Lizette L. Koekemoer, Basil D. Brooke, Maureen Coetzee, Andrew Fraser Read, Matthew Brian Thomas, 2011, PLoS One on p. e23591
Filarial parasites develop faster and reproduce earlier in response to host immune effectors that determine filarial life expectancy
Simon A. Babayan, Andrew Fraser Read, Rachel A. Lawrence, Odile Bain, Judith E. Allen, 2010, PLoS biology
View More