William Hancock
Professor of Bioengineering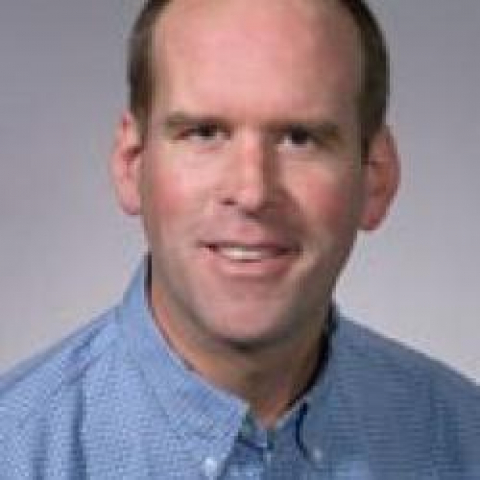 229 Hallowell
University Park, PA
Research Summary
The detailed workings of motor proteins and their role in intracellular transport and cell motility.
Huck Graduate Students
Huck Affiliations
Publication Tags
Kinesin
Microtubules
Adenosine Triphosphate
Hydrolysis
Kinetics
Tubulin
Neck
Head
Proteins
Dyneins
Polymerization
Dissection
Giardia
Nucleotides
Fluorescence
Molecules
Gold
Nanoparticles
Population
Armed Conflicts
Chutes
Conformations
Tail
Automobiles
Phosphates
Most Recent Papers
A kinetic dissection of the fast and superprocessive kinesin-3 KIF1A reveals a predominant one-head-bound state during its chemomechanical cycle
Taylor M. Zaniewski, Allison M. Gicking, John Fricks, William O. Hancock, 2020, Journal of Biological Chemistry on p. 17889-17903
What is the correct stoichiometry of Kv2.1:Kv6.4 heteromers?
Aditya Pisupati, Keith J. Mickolajczyk, William O. Hancock, Timothy Jegla, 2020, Proceedings of the National Academy of Sciences of the United States of America on p. 29288-29289
The Tail of Kinesin-14a in Giardia Is a Dual Regulator of Motility
Kuo Fu Tseng, Keith J. Mickolajczyk, Guangxi Feng, Qingzhou Feng, Ethiene S. Kwok, Jesse Howe, Elisar J. Barbar, Scott C. Dawson, William O. Hancock, Weihong Qiu, 2020, Current Biology on p. 3664-3671.e4
Kinesin-2 from C. reinhardtii Is an Atypically Fast and Auto-inhibited Motor that Is Activated by Heterotrimerization for Intraflagellar Transport
Punam Sonar, Wiphu Youyen, Augustine Cleetus, Pattipong Wisanpitayakorn, Sayed I. Mousavi, Willi L. Stepp, William O. Hancock, Erkan Tüzel, Zeynep Ökten, 2020, Current Biology on p. 1160-1166.e5
Dynactin p150 promotes processive motility of DDB complexes by minimizing diffusional behavior of dynein
Qingzhou Feng, Allison M. Gicking, William O. Hancock, 2020, Molecular Biology of the Cell on p. 782-792
Three Beads Are Better Than One.
J Howard, William Hancock, 2020, Biophysical journal on p. 1-3
The Kinesin-2 Family: Transporters
William Hancock, 2020, The Kinesin Superfamily Handbook on p. 33-40
Microtubule binding kinetics of membrane-bound kinesin-1 predicts high motor copy numbers on intracellular cargo
Rui Jiang, Steven Vandal, Soohyun Park, Sheereen Majd, Erkan Tüzel, William O. Hancock, 2019, Proceedings of the National Academy of Sciences of the United States of America on p. 26564-26570
Insights into Kinesin-1 Stepping from Simulations and Tracking of Gold Nanoparticle-Labeled Motors
Keith J. Mickolajczyk, Annan S.I. Cook, Janak P. Jevtha, John Fricks, William O. Hancock, 2019, Biophysical Journal on p. 331-345
Kinesin-5 Promotes Microtubule Nucleation and Assembly by Stabilizing a Lattice-Competent Conformation of Tubulin
Geng Yuan Chen, Joseph M. Cleary, A. B. Asenjo, Y. Chen, Jacob A. Mascaro, David Florn Johnso Arginteanu, Hernando Sosa, William O. Hancock, 2019, Current Biology on p. 2259-2269.e4
View More
Most-Cited Papers
Bidirectional cargo transport
William O. Hancock, 2014, Nature Reviews Molecular Cell Biology on p. 615-628
Examining kinesin processivity within a general gating framework
Johan O.L. Andreasson, Bojan Milic, Geng Yuan Chen, Nicholas R. Guydosh, William O. Hancock, Steven M. Block, 2015, eLife on p. 1-44
Kinesin processivity is gated by phosphate release
Bojan Milic, Johan O L Andreasson, William O. Hancock, Steven M. Block, 2014, Proceedings of the National Academy of Sciences of the United States of America on p. 14136-14140
Kinetics of nucleotide-dependent structural transitions in the kinesin-1 hydrolysis cycle
Keith J. Mickolajczyk, Nathan C. Deffenbaugh, Jaime Ortega Arroyo, Joanna Andrecka, Philipp Kukura, William O. Hancock, 2015, Proceedings of the National Academy of Sciences of the United States of America on p. E7186-E7193
Interhead tension determines processivity across diverse N-terminal kinesins
Shankar Shastry, William O. Hancock, 2011, Proceedings of the National Academy of Sciences of the United States of America on p. 16253-16258
Transport by populations of fast and slow kinesins uncovers novel family-dependent motor characteristics important for in vivo function
Göker Arpaʇ, Shankar Shastry, William O. Hancock, Erkan Tüzel, 2014, Biophysical Journal on p. 1896-1904
Kinesin's neck-linker determines its ability to navigate obstacles on the microtubule surface
Gregory J. Hoeprich, Andrew R. Thompson, Derrick P. McVicker, William O. Hancock, Christopher L. Berger, 2014, Biophysical Journal on p. 1691-1700
The mechanochemical cycle of mammalian kinesin-2 KIF3A/B under load
Johan O.L. Andreasson, Shankar Shastry, William O. Hancock, Steven M. Block, 2015, Current Biology on p. 1166-1175
Kinesin-5 is a microtubule polymerase
Yalei Chen, William O. Hancock, 2015, Nature Communications
The Kinesin-1 Chemomechanical Cycle
William O. Hancock, 2016, Biophysical Journal on p. 1216-1225
View More