Wansheng Liu
Professor of Genomics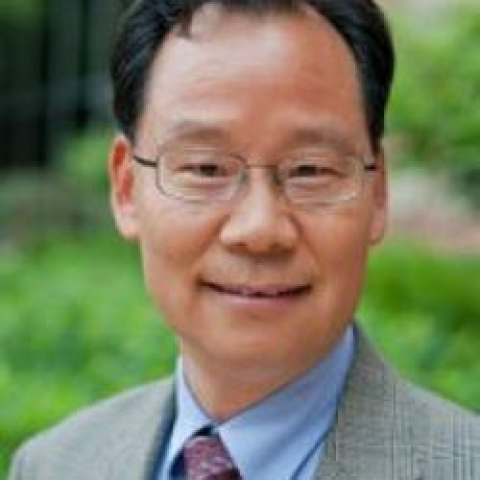 Wm Henning Bldg
University Park,
Research Summary
Functional annotation of farm animal genomes, structure and function of mammalian sex (X and Y) chromosome, spermatogenesis and male fertility.
Huck Affiliations
Publication Tags
Genes
Cattle
Rna
Y Chromosome
Melanoma Specific Antigens
Testis
Rna, Transfer, Gln
Spermatogenesis
Transfer Rna
Micrornas
Y Linked Genes
Fertility
Spermatozoa
Antigens
Breeds
Germ Cells
Ancestry
Cleavage
Holstein
Blastocyst
Sex Chromosomes
Male Fertility
Taurine
Bulls
Testicular Neoplasms
Most Recent Publications
Chandlar H. Kern, Weber B. Feitosa, Wan Sheng Liu, 2022, Frontiers in Genetics
Wan Sheng Liu, Chen Lu, Bhavesh V. Mistry, 2021, Cell and Bioscience
Chandlar H. Kern, Mingyao Yang, Wan Sheng Liu, 2021, Biology of Reproduction on p. 290-304
Loss of Pramel1 disrupts the retinoic acid-mediated initiation of spermatogenesis
Mingyao Yang, Wansheng Liu, 2021, 36th Annual Graduate Exhibition 2021 and 5th Penn State Life Sciences Symposium 2021
Knockout of Pramel1 Impairs Germ Cell Development during Spermatogenesis in Mice through the Retinoic Acid (RA) Signaling Pathway
Mingyao Yang, Wansheng Liu, 2021, 54th Annual SSR Meeting, St. Louis, MO. Poster # 2947.
Additional annotation of bovine genome using integration of multi-omics data
Hamid Beiki, Wansheng Liu, 2021, 38th International Society for Animal Genetics (ISAG) Virtual Conference
Mammalian sex chromosome-linked cancer/testis antigens (CTAs) and male fertility
Wansheng Liu, 2021, European Society of Medicine (ESMED) Virtual Congress, Nov 11-13, 2021.
Yanzhu Yao, Yuanyuan Zhang, Wansheng Liu, Xuemei Deng, 2020, Scientific Reports
Xiaoxu Chen, Yi Zheng, Anmin Lei, Hanxue Zhang, Huimin Niu, Xueliang Li, Pengfei Zhang, Mingzhi Liao, Yinghua Lv, Zhendong Zhu, Chuanying Pan, Wuzi Dong, Hong Chen, De Wu, Wansheng Liu, Geert Hamer, Shenming Zeng, Wenxian Zeng, 2020, Journal of Biological Chemistry on p. 10885-10900
Deletion of the mouse X-linked Prame gene causes germ cell reduction in spermatogenesis
Chen Lu, Mingyao Yang, Randall M. Rossi, Aihua Wang, Weber B. Feitosa, Francisco J. Diaz, Wan Sheng Liu, 2020, Molecular Reproduction and Development on p. 666-679
View More
Most-Cited Papers
Jared E. Decker, Stephanie D. McKay, Megan M. Rolf, Jae Woo Kim, Antonio Molina Alcalá, Tad S. Sonstegard, Olivier Hanotte, Anders Götherström, Christopher M. Seabury, Lisa Praharani, Masroor Ellahi Babar, Luciana Correia de Almeida Regitano, Mehmet Ali Yildiz, Michael P. Heaton, Wan Sheng Liu, Chu Zhao Lei, James M. Reecy, Muhammad Saif-Ur-Rehman, Robert D. Schnabel, Jeremy F. Taylor, 2014, PLoS Genetics
MicroRNA in ovarian function
S. W. Maalouf, W. S. Liu, J. L. Pate, 2016, Zeitschrift für Zellforschung und mikroskopische Anatomie (Vienna, Austria : 1948) on p. 7-18
Ti Cheng Chang, Yang Yang, Ernest F. Retzel, Wan Sheng Liu, 2013, Proceedings of the National Academy of Sciences of the United States of America on p. 12373-12378
H. Xiao, T. Hu, W. Liu, Y.L. Zhu, P.G. Li, G. Mu, J. Su, K. Li, Z.Q. Mao, 2018, Physical Review B-Condensed Matter
Xiang Peng Yue, Chad Dechow, Ti Cheng Chang, James M. DeJarnette, Clifton E. Marshall, Chu Zhao Lei, Wan Sheng Liu, 2014, BMC Genomics
X. P. Yue, T. C. Chang, J. M. DeJarnette, C. E. Marshall, C. Z. Lei, W. S. Liu, 2013, Journal of Dairy Science on p. 8024-8034
Regulating life or death: Potential role of microRNA in rescue of the corpus luteum
Samar W. Maalouf, Wan Sheng Liu, Istvan Albert, Joy L. Pate, 2014, Molecular and Cellular Endocrinology on p. 78-88
Xiaoxu Chen, Yi Zheng, Anmin Lei, Hanxue Zhang, Huimin Niu, Xueliang Li, Pengfei Zhang, Mingzhi Liao, Yinghua Lv, Zhendong Zhu, Chuanying Pan, Wuzi Dong, Hong Chen, De Wu, Wansheng Liu, Geert Hamer, Shenming Zeng, Wenxian Zeng, 2020, Journal of Biological Chemistry on p. 10885-10900
Mammalian Sex Chromosome Structure, Gene Content, and Function in Male Fertility
Wan Sheng Liu, 2019, Annual Review of Animal Biosciences on p. 103-124
Xiang Peng Yue, Chad Dechow, Wan Sheng Liu, 2015, Journal of Dairy Science on p. 2738-2745
View More