Wansheng Liu
Professor of Genomics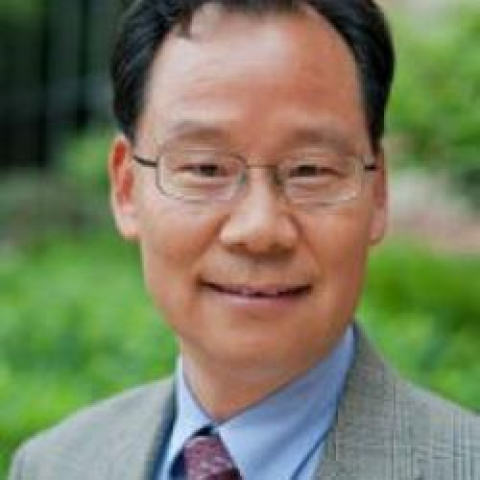 Wm Henning Bldg
University Park,
Research Summary
Functional annotation of farm animal genomes, structure and function of mammalian sex (X and Y) chromosome, spermatogenesis and male fertility.
Huck Affiliations
Publication Tags
Genes
Genome
Cattle
Sheep
Y Linked Genes
Rna
Micrornas
Holstein
Y Chromosome
Testis
Ancestry
Body Weight
Sires
Artificial Insemination
Rna Editing
Corpus Luteum
Breeds
Milk
Lactation
Cows
Taurine
Proteins
Bulls
Fertility
Messenger Rna
Most Recent Papers
Reconstitution and modernization of lost Holstein male lineages using samples from a gene bank
Chad Dechow, Wansheng Liu, L. Specht, H. Blackburn, 2020, Journal of Dairy Science
Genome-wide profiling of RNA editing sites in sheep
Yuanyuan Zhang, Deping Han, Xianggui Dong, Jiankui Wang, Jianfei Chen, Yanzhu Yao, Hesham Y.A. Darwish, Wansheng Liu, Xuemei Deng, 2019, Journal of Animal Science and Biotechnology
Molecular profiling demonstrates modulation of immune cell function and matrix remodeling during luteal rescue
Camilla K. Hughes, Samar W. Maalouf, Wan Sheng Liu, Joy L. Pate, 2019, Biology of reproduction on p. 1581-1596
DNA methylation patterns in peripheral blood mononuclear cells from Holstein cattle with variable milk yield
Chad D. Dechow, Wan Sheng Liu, 2018, BMC genomics
Short communication: Two dominant paternal lineages for North American Jersey artificial insemination sires
Chad Daniel Dechow, Wansheng Liu, J. S. Idun, B. Maness, 2018, Journal of dairy science on p. 2281-2284
Superconductivity in the half-Heusler compound TbPdBi
H. Xiao, T. Hu, W. Liu, Y.L. Zhu, P.G. Li, G. Mu, J. Su, K. Li, Z.Q. Mao, 2018, Physical Review B
Single-Crystal Silicon Optical Fiber by Direct Laser Crystallization
Xiang Ji, S. Lei, Shaoyong Yu, Hua Cheng, Wansheng Liu, N. Poilvert, Y. Xiong, Ismaila Dabo, Suzanne Mohney, John Badding, Venkatraman Gopalan, 2017, Acs Photonics on p. 85-92
A silicon microwire under a three-dimensional anisotropic tensile stress
Xiang Ji, N. Poilvert, Wansheng Liu, Y. Xiong, Hua Cheng, John Badding, Ismaila Dabo, Venkatraman Gopalan, 2017, Applied Physics Letters
Factors associated with eating performance for long-term care residents with moderate-to-severe cognitive impairment.
Wansheng Liu, E Galik, Marie Boltz, E Nahm, N Lerner, B Resnick, 2016, Journal of Advanced Nursing on p. 348-360
MicroRNA in ovarian function
S. Maalouf, Wansheng Liu, J. Pate, 2016, Cell and Tissue Research on p. 7–18
View More
Most-Cited Papers
Analyses of pig genomes provide insight into porcine demography and evolution
Martien A.M. Groenen, Alan L. Archibald, Hirohide Uenishi, Christopher K. Tuggle, Yasuhiro Takeuchi, Max F. Rothschild, Claire Rogel-Gaillard, Chankyu Park, Denis Milan, Hendrik Jan Megens, Shengting Li, Denis M. Larkin, Heebal Kim, Laurent A.F. Frantz, Mario Caccamo, Hyeonju Ahn, Bronwen L. Aken, Anna Anselmo, Christian Anthon, Loretta Auvil, Bouabid Badaoui, Craig W. Beattie, Christian Bendixen, Daniel Berman, Frank Blecha, Jonas Blomberg, Lars Bolund, Mirte Bosse, Sara Botti, Zhan Bujie, Megan Bystrom, Boris Capitanu, Denise Carvalho-Silva, Patrick Chardon, Celine Chen, Ryan Cheng, Sang Haeng Choi, William Chow, Richard C. Clark, Christopher Clee, Richard P.M.A. Crooijmans, Harry D. Dawson, Patrice Dehais, Fioravante De Sapio, Bert Dibbits, Nizar Drou, Zhi Qiang Du, Kellye Eversole, Joao Fadista, Susan Fairley, Thomas Faraut, Geoffrey J. Faulkner, Katie E. Fowler, Merete Fredholm, Eric Fritz, James G.R. Gilbert, Elisabetta Giuffra, Jan Gorodkin, Darren K. Griffin, Jennifer L. Harrow, Alexander Hayward, Kerstin Howe, Zhi Liang Hu, Sean J. Humphray, Toby Hunt, Henrik Hornshoøj, Jin Tae Jeon, Patric Jern, Matthew Jones, Jerzy Jurka, Hiroyuki Kanamori, Ronan Kapetanovic, Jaebum Kim, Jae Hwan Kim, Kyu Won Kim, Tae Hun Kim, Greger Larson, Kyooyeol Lee, Kyung Tai Lee, Richard Leggett, Harris A. Lewin, Yingrui Li, Wansheng Liu, Jane E. Loveland, Yao Lu, Joan K. Lunney, Jian Ma, Ole Madsen, Katherine Mann, Lucy Matthews, Stuart McLaren, Takeya Morozumi, Michael P. Murtaugh, Jitendra Narayan, Dinh Truong Nguyen, Peixiang Ni, Song Jung Oh, Suneel Onteru, Frank Panitz, Eung Woo Park, Hong Seog Park, Geraldine Pascal, Yogesh Paudel, Miguel Perez-Enciso, Ricardo Ramirez-Gonzalez, James M. Reecy, Sandra Rodriguez-Zas, Gary A. Rohrer, Lauretta Rund, Yongming Sang, Kyle Schachtschneider, Joshua G. Schraiber, John Schwartz, Linda Scobie, Carol Scott, Stephen Searle, Bertrand Servin, Bruce R. Southey, Goran Sperber, Peter Stadler, Jonathan V. Sweedler, Hakim Tafer, Bo Thomsen, Rashmi Wali, Jian Wang, Jun Wang, Simon White, Xun Xu, Martine Yerle, Guojie Zhang, Jianguo Zhang, Jie Zhang, Shuhong Zhao, Jane Rogers, Carol Churcher, Lawrence B. Schook, 2012, Nature on p. 393-398
Worldwide Patterns of Ancestry, Divergence, and Admixture in Domesticated Cattle
Jared E. Decker, Stephanie D. McKay, Megan M. Rolf, Jae Woo Kim, Antonio Molina Alcalá, Tad S. Sonstegard, Olivier Hanotte, Anders Götherström, Christopher M. Seabury, Lisa Praharani, Masroor Ellahi Babar, Luciana Correia de Almeida Regitano, Mehmet Ali Yildiz, Michael P. Heaton, Wan Sheng Liu, Chu Zhao Lei, James M. Reecy, Muhammad Saif-Ur-Rehman, Robert D. Schnabel, Jeremy F. Taylor, 2014, PLoS genetics
Genetic parameters of feed intake, production, body weight, body condition score, and selected type traits of Holstein cows in commercial tie-stall barns
J. E. Vallimont, Chad Daniel Dechow, J. M. Daubert, M. W. Dekleva, J. W. Blum, C. M. Barlieb, Wansheng Liu, G. A. Varga, Arlyn Judson Heinrichs, C. R. Baumrucker, 2010, Journal of Dairy Science on p. 4892-4901
Male-specific region of the bovine Y chromosome is gene rich with a high transcriptomic activity in testis development
Ti Cheng Chang, Yang Yang, Ernest F. Retzel, Wan Sheng Liu, 2013, Proceedings of the National Academy of Sciences of the United States of America on p. 12373-12378
Clinical and molecular characterization of a re-established line of sheep exhibiting hemophilia A
C. D. Porada, C. Sanada, C. R. Long, J. A. Wood, J. DesaI, N. Frederick, L. Millsap, C. Bormann, S. L. Menges, C. Hanna, G. Flores-Foxworth, T. Shin, M. E. Westhusin, Wansheng Liu, H. Glimp, E. D. Zanjani, J. N. Lozier, V. Pliska, G. Stranzinger, H. Joerg, D. C. Kraemer, G. Almeida-Porada, 2010, Journal of Thrombosis and Haemostasis on p. 276-285
ZNF280BY and ZNF280AY
Yang Yang, Ti Cheng Chang, Hiroshi Yasue, Arvind K. Bharti, Ernest F. Retzel, Wan Sheng Liu, 2011, BMC genomics
The expansion of the PRAME gene family in Eutheria
Ti Cheng Chang, Yang Yang, Hiroshi Yasue, Arvind K. Bharti, Ernest F. Retzel, Wansheng Liu, 2011, PLoS One
Copy number variation of PRAMEY across breeds and its association with male fertility in Holstein sires
X. P. Yue, T. C. Chang, J. M. DeJarnette, C. E. Marshall, C. Z. Lei, Wansheng Liu, 2013, Journal of dairy science on p. 8024-8034
Hot topic: Association of telomere length with age, herd, and culling in lactating Holsteins
D. E. Brown, Chad Daniel Dechow, Wansheng Liu, Kevin John Harvatine, Troy Ott, 2012, Journal of dairy science on p. 6384-6387
Regulating life or death
Samar W. Maalouf, Wansheng Liu, Istvan Albert, Joy Lee Pate, 2014, Molecular and Cellular Endocrinology on p. 78-88
View More