W. Larry Kenney
Professor of Physiology and Kinesiology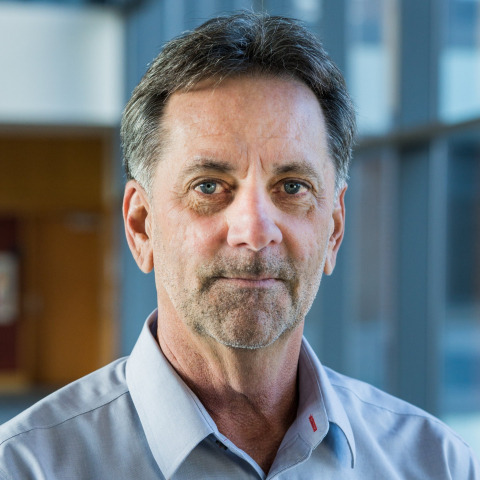 Noll Lab
University Park,
Research Summary
Environmental and exercise physiology, particularly human thermoregulation, skin blood flow, and the biophysics of heat exchange.
Huck Affiliations
Publication Tags
Skin
Vasodilation
Blood Vessels
Hot Temperature
Nitric Oxide
Therapeutics
Heating
Folic Acid
Health
Reflex
Beverages
Vasoconstriction
Sweating
Sapropterin
Atorvastatin Calcium
Arginase
Temperature
Radiation
Water
Microdialysis
Biological Availability
Nitric Oxide Synthase Type Iii
Hydroxymethylglutaryl Coa Reductase Inhibitors
Nitric Oxide Synthase
Acetylcholine
Most Recent Papers
Historical reviews of the assessment of human cardiovascular function: interrogation and understanding of the control of skin blood flow.
D Low, H Jones, N Cable, Lacy Alexander, William Kenney, 2020, European journal of applied physiology on p. 1-16
Controlled Feeding of an 8-d, High-Dairy Cheese Diet Prevents Sodium-Induced Endothelial Dysfunction in the Cutaneous Microcirculation of Healthy, Older Adults through Reductions in Superoxide.
B Alba, A Stanhewicz, P Dey, R Bruno, William Kenney, Lacy Alexander, 2020, The Journal of nutrition on p. 55-63
Chronic statin therapy is associated with enhanced cutaneous vascular responsiveness to sympathetic outflow during passive heat stress
Jody L. Greaney, Anna E. Stanhewicz, W. Larry Kenney, 2019, Journal of Physiology on p. 4743-4755
The vitamin D-folate hypothesis in human vascular health
S. Tony Wolf, W. Larry Kenney, 2019, American journal of physiology. Regulatory, integrative and comparative physiology on p. R491-R501
Sunscreen or simulated sweat minimizes the impact of acute ultraviolet radiation on cutaneous microvascular function in healthy humans
S. Tony Wolf, Craig W. Berry, Anna E. Stanhewicz, Lauren E. Kenney, Sara Ferguson, William Lawrence Kenney, Jr., 2019, Experimental Physiology on p. 1136-1146
A randomized trial to assess beverage hydration index in healthy older adults
Megan M. Clarke, Anna E. Stanhewicz, S. Tony Wolf, Samuel N. Cheuvront, Robert W. Kenefick, W. Larry Kenney, 2019, American Journal of Clinical Nutrition on p. 1640-1647
Cognitive performance in relation to hydration status and water intake among older adults, NHANES 2011–2014
Hilary J. Bethancourt, W. Larry Kenney, David M. Almeida, Asher Y. Rosinger, 2019, European Journal of Nutrition
Age-related differences in water and sodium handling after commercial hydration beverage ingestion
S. Tony Wolf, Anna E. Stanhewicz, Megan M. Clarke, Samuel N. Cheuvront, Robert W. Kenefick, William Lawrence Kenney, Jr., 2019, Journal of Applied Physiology on p. 1042-1048
Controlled feeding of an 8-day high dairy cheese diet prevents sodium-induced endothelial dysfunction in the cutaneous microcirculation through reductions in superoxide.
B. Alba, A. Stanhewicz, William Kenney, 2019, Journal of Nutrition on p. doi: 10.1093/jn/nxz205. [Epub ahead of print]
Chronic statin therapy is associated with enhanced cutaneous vascular responsiveness to sympathetic outflow during passive heat stress
J Greaney, A Stanhewicz, William Kenney, 2019, Journal of Applied Physiology on p. 4743-4755
View More
Most-Cited Papers
Endothelial nitric oxide synthase mediates cutaneous vasodilation during local heating and is attenuated in middle-aged human skin
Rebecca S. Bruning, Lakshmi Santhanam, Anna E. Stanhewicz, Caroline J. Smith, Dan E. Berkowitz, W. Larry Kenney, Lacy A. Holowatz, 2012, Journal of Applied Physiology on p. 2019-2026
Heat waves aging and human cardiovascular health
W. Larry Kenney, Daniel H. Craighead, Lacy M. Alexander, 2014, Medicine and science in sports and exercise on p. 1891-1899
Aging and the control of human skin blood flow
Lacy A. Holowatz, Caitlin Thompson-Torgerson, W. Larry Kenney, 2010, Frontiers in Bioscience on p. 718-739
Oral atorvastatin therapy restores cutaneous microvascular function by decreasing arginase activity in hypercholesterolaemic humans
Lacy Marie Alexander, Lakshmi Santhanam, Alanah Webb, Dan E. Berkowitz, William Lawrence Kenney, Jr., 2011, Journal of Physiology on p. 2093-2103
Local tetrahydrobiopterin administration augments reflex cutaneous vasodilation through nitric oxide-dependent mechanisms in aged human skin
Anna E. Stanhewicz, Rebecca S. Bruning, Caroline J. Smith, W. Larry Kenney, Lacy A. Holowatz, 2012, Journal of applied physiology on p. 791-797
Nonuniform, age-related decrements in regional sweating and skin blood flow
Caroline J. Smith, Lacy M. Alexander, W. Larry Kenney, 2013, American Journal of Physiology - Regulatory Integrative and Comparative Physiology on p. R877-R885
Acute localized administration of tetrahydrobiopterin and chronic systemic atorvastatin treatment restore cutaneous microvascular function in hypercholesterolaemic humans
Lacy Marie Alexander, William Lawrence Kenney, Jr., 2011, Journal of Physiology on p. 4787-4797
Role of folic acid in nitric oxide bioavailability and vascular endothelial function
Anna E. Stanhewicz, W. Larry Kenney, 2017, Nutrition reviews on p. 61-70
Folic acid supplementation improves microvascular function in older adults through nitric oxide-dependent mechanisms
Anna E. Stanhewicz, Lacy Marie Alexander, William Lawrence Kenney, Jr., 2015, Clinical Science on p. 159-167
Regional relation between skin blood flow and sweating to passive heating and local administration of acetylcholine in young, healthy humans
Caroline J. Smith, W. Larry Kenney, Lacy M. Alexander, 2013, American Journal of Physiology - Regulatory Integrative and Comparative Physiology on p. R566-R573
View More