Timothy Meredith
Associate Professor of Biochemistry and Molecular Biology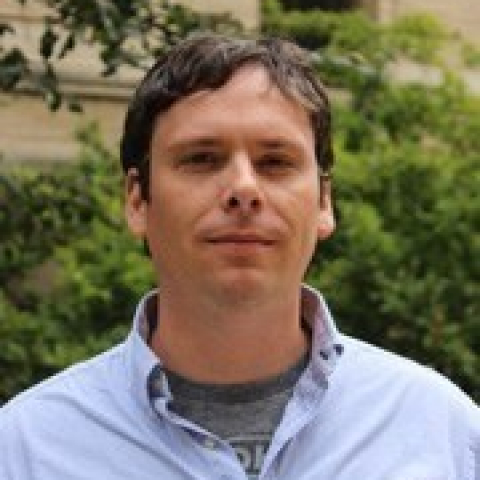 206 Frear South
University Park, PA
Research Summary
Understanding how bacterial cell surface complex lipids are synthesized, to characterize structural modifications in response to varying growth environments, and to uncover how these changes are regulated.

Huck Graduate Students
Huck Affiliations
Links
Publication Tags
These publication tags are generated from the output of this researcher. Click any tag below to view other Huck researchers working on the same topic.
Staphylococcus Aureus
Genes
Anti Bacterial Agents
Lipopolysaccharides
Lipoproteins
Lipoteichoic Acid
Membranes
Proteins
Listeria Monocytogenes
Libraries
Teichoic Acids
Copper
Recombinant Proteins
Acylation
Lactams
Toll Like Receptor 2
Alkaline Phosphatase
Escherichia Coli
Bacteria
Daptomycin
Escherichia Coli Endotoxin
Beta Lactams
Endotoxins
Moenomycin
Genome
Most Recent Publications
A Copper-Responsive Two-Component System Governs Lipoprotein Remodeling in Listeria monocytogenes
Gloria Meredith, G Komazin, A Rizk, K Armbruster, V Bonnell, Manuel Llinas, Manuel Llinás, Timothy Meredith, 2023, Journal of Bacteriology on p. e0039022
The Extracellular Electron Transport Pathway Reduces Copper for Sensing by the CopRS Two-Component System under Anaerobic Conditions in Listeria monocytogenes
A Rizk, G Komazin, Gloria Meredith, M Maybin, N Hoque, Hoque Nushrat, Emily Weinert, Timothy Meredith, 2023, Journal of Bacteriology on p. e00391-22
Jacob D. Muscato, Heidi G. Morris, Aaron Mychack, Mithila Rajagopal, Vadim Baidin, Anthony R. Hesser, Wonsik Lee, Kemal İnecik, Laura J. Wilson, Christina M. Kraml, Timothy C. Meredith, Suzanne Walker, 2022, Journal of the American Chemical Society on p. 3696-3705
View More
Most-Cited Papers
Ge Zhang, Timothy C. Meredith, Daniel Kahne, 2013, Current Opinion in Microbiology on p. 779-785
Uwe Mamat, Kathleen Wilke, David Bramhill, Andra Beate Schromm, Buko Lindner, Thomas Andreas Kohl, José Luis Corchero, Antonio Villaverde, Lana Schaffer, Steven Robert Head, Chad Souvignier, Timothy Charles Meredith, Ronald Wesley Woodard, 2015, Microbial Cell Factories
Hao Wang, Charles J. Gill, Sang H. Lee, Paul Mann, Paul Zuck, Timothy C. Meredith, Nicholas Murgolo, Xinwei She, Susan Kales, Lianzhu Liang, Jenny Liu, Jin Wu, John Santa Maria, Jing Su, Jianping Pan, Judy Hailey, Debra McGuinness, Christopher M. Tan, Amy Flattery, Suzanne Walker, Todd Black, Terry Roemer, 2013, Cell Chemical Biology on p. 272-284
View More