Thomas K Wood
Endowed Chair Professor of Engineering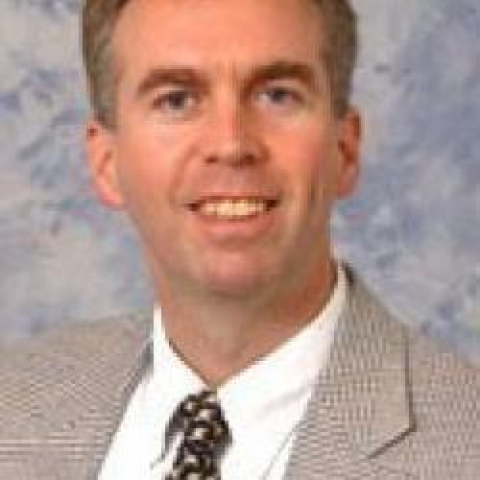 0042 Greenberg Indoor Cplex PA 16802
Huck Affiliations
Publication Tags
These publication tags are generated from the output of this researcher. Click any tag below to view other Huck researchers working on the same topic.
Methane
Quorum Sensing
Bacteria
Bacterial Infections
Cells
Cell
Proteins
Biofuels
Electricity
Infection
Phenotype
Vibrio
Antibiotics
Biofilms
Escherichia Coli
Bacterium
Anti Bacterial Agents
Vibrio Alginolyticus
Dormancy
Pseudoalteromonas
Plasticity
Liquids
Interspersed Repetitive Sequences
Mitomycin
Genomics
Most Recent Publications
Exoprotease exploitation and social cheating in a Pseudomonas aeruginosa environmental lysogenic strain with a noncanonical quorum sensing system
Daniel Huelgas-Mendez, Daniel Cazares, Luis David Alcaraz, Corina Diana Ceapã, Miguel Cocotl-Yañez, Toya Shotaro, Toshinari Maeda, Ana María Fernández-Presas, Oswaldo Tostado-Islas, Ana Lorena González-Vadillo, Aldo Limones-Martínez, Carlos Eduardo Hernandez-Cuevas, Karen González-García, Luis Felipe Jimenez-García, Reyna Lara Martínez, Cristian Sadalis Santos-López, Fohad Mabood Husain, Altaf Khan, Mohammed Arshad, Kota Kokila, Thomas K. Wood, Rodolfo García-Contreras, 2023, FEMS Microbiology Ecology
Boyan Lv, Xuebing Huang, Chenchen Lijia, Yuelong Ma, Mengmeng Bian, Zhongyan Li, Juan Duan, Fang Zhou, Bin Yang, Xingwang Qie, Yizhi Song, Thomas K. Wood, Xinmiao Fu, 2023, Proceedings of the National Academy of Sciences of the United States of America
Yanan Li, Thomas K. Wood, Weiwei Zhang, Chenghua Li, 2023, Frontiers in Microbiology
Sooyeon Song, Ekaterina Semenova, Konstantin Severinov, Laura Fernández-García, Michael J. Benedik, Toshinari Maeda, Thomas K. Wood, 2022, International Journal of Molecular Sciences
Ines Bleriot, Lucia Blasco, Olga Pacios, Laura Fernández-García, Antón Ambroa, María López, Concha Ortiz-Cartagena, Felipe Fernández Cuenca, Jesús Oteo-Iglesias, Álvaro Pascual, Luis Martínez-Martínez, Pilar Domingo-Calap, Thomas K. Wood, María Tomás, 2022, Scientific Reports
Emerging applications of bacteria as antitumor agents
Vipin Chandra Kalia, Sanjay K.S. Patel, Byung Kwan Cho, Thomas K. Wood, Jung Kul Lee, 2022, Seminars in Cancer Biology on p. 1014-1025
Manipulating indole symbiont signalling
Sooyeon Song, Thomas K. Wood, 2022, Environmental Microbiology Reports
What are the options for treating infections by persister-forming pathogens?
Laura Fernández-García, Joy M. Muthami, Maria Tomas, Thomas K. Wood, 2022, Environmental Microbiology on p. 4500-4504
What is the fate of the biofilm matrix?
Joy M. Muthami, Laura Fernández-García, María Tomás, Thomas K. Wood, 2022, Environmental Microbiology on p. 4495-4499
Pengxia Wang, Yi Zhao, Weiquan Wang, Shituan Lin, Kaihao Tang, Tianlang Liu, Thomas K. Wood, Xiaoxue Wang, 2022, ISME Journal on p. 2220-2229
View More
Most-Cited Papers
Thomas K. Wood, Stephen J. Knabel, Brian W. Kwan, 2013, Applied and Environmental Microbiology on p. 7116-7121
Roles of indole as an interspecies and interkingdom signaling molecule
Jin Hyung Lee, Thomas K. Wood, Jintae Lee, 2015, Trends in Microbiology on p. 707-718
Brian W. Kwan, John A. Valenta, Michael J. Benedik, Thomas K. Wood, 2013, Antimicrobial Agents and Chemotherapy on p. 1468-1473
Rocio Trastoy Pena, Lucia Blasco, Antón Ambroa, Bertha González-Pedrajo, Laura Fernández-García, Maria López, Ines Bleriot, German Bou, Rodolfo García-Contreras, Thomas Keith Wood, Maria Tomás, 2019, Frontiers in Microbiology
Vipin C. Kalia, Thomas K. Wood, Prasun Kumar, 2014, Microbial Ecology on p. 13-23
Rodolfo García-Contreras, Leslie Nuñez-López, Ricardo Jasso-Chávez, Brian W. Kwan, Javier A. Belmont, Adrián Rangel-Vega, Toshinari Maeda, Thomas K. Wood, 2015, ISME Journal on p. 115-125
Combatting bacterial infections by killing persister cells with mitomycin C
Brian W. Kwan, Nityananda Chowdhury, Thomas K. Wood, 2015, Environmental Microbiology on p. 4406-4414
Jun Seob Kim, Nityananda Chowdhury, Ryota Yamasaki, Thomas K. Wood, 2018, Environmental Microbiology on p. 2038-2048
Michael J. McAnulty, Venkata G. Poosarla, Kyoung Yeol Kim, Ricardo Jasso-Chávez, Bruce E. Logan, Thomas K. Wood, 2017, Nature Communications
Valerie W.C. Soo, Michael J. McAnulty, Arti Tripathi, Fayin Zhu, Limin Zhang, Emmanuel Hatzakis, Philip B. Smith, Saumya Agrawal, Hadi Nazem-Bokaee, Saratram Gopalakrishnan, Howard M. Salis, James G. Ferry, Costas D. Maranas, Andrew D. Patterson, Thomas K. Wood, 2016, Microbial Cell Factories on p. 11
View More