Stephen Schaeffer
Professor of Biology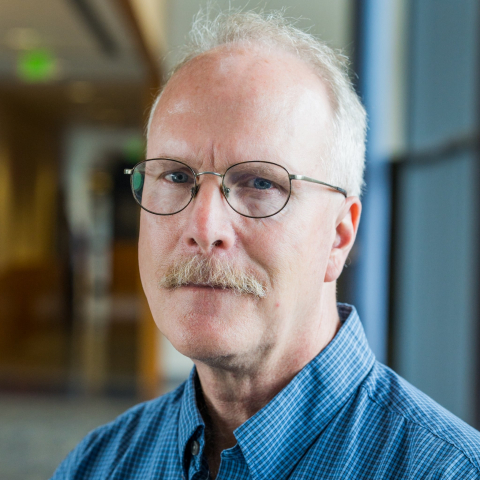 507A Mueller
University Park, PA 16802
He/Him
Research Summary
Population Genetics and Genomics of Chromosomal Rearrangements in Drosophila
Huck Affiliations
Links
Publication Tags
These publication tags are generated from the output of this researcher. Click any tag below to view other Huck researchers working on the same topic.
Drosophila
Genes
Population
Chromosomes
Genomics
Genome
Mutation
Gene Flow
Gene Frequency
Drosophila Pseudoobscura
Population Genetics
Sampling
Gulf Of Mexico
Genetic Recombination
Phylogeny
Inversion
History
Gene Order
Hydrocarbons
Chromosome Inversion
Metagenomics
Reproductive Isolation
Pressure
Linkage Disequilibrium
Sex Ratio
Most Recent Publications
Stephen Schaeffer, Encyclopedia of Evolutionary Biology
Timing of Bownes stage five embryos in Drosophila pseudoobscura.
Dynisty Wright, Stephen Schaeffer, 2022, Drosophila Information Service on p. 15-18
Dynisty Wright, Stephen W. Schaeffer, 2022, Philosophical Transactions of the Royal Society B: Biological Sciences
View More
Most-Cited Papers
Zachary L. Fuller, Spencer A. Koury, Nitin Phadnis, Stephen W. Schaeffer, 2019, Molecular Ecology on p. 1283-1301
Zachary L. Fuller, Christopher J. Leonard, Randee E. Young, Stephen W. Schaeffer, Nitin Phadnis, 2018, PLoS Genetics
Zachary L. Fuller, Gwilym D. Haynes, Stephen Richards, Stephen W. Schaeffer, 2016, Genetics on p. 287-301
View More