Stefan Canzar
Associate Professor of Computer Science and Engineering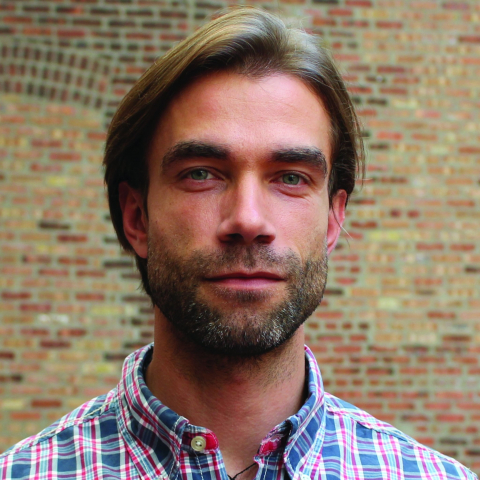 W204B Westgate
University Park, PA
Research Summary
Algorithmic bioinformatics, computational genomics. We develop algorithms and software for single-cell genomics and spatial transcriptomics data. We use techniques from combinatorial optimization, linear programming, and machine learning.
Huck Graduate Students
Huck Affiliations
Links
Publication Tags
These publication tags are generated from the output of this researcher. Click any tag below to view other Huck researchers working on the same topic.
Rna
Genes
Proteins
Genome
Protein
Rna Seq
Messenger Rna
Methylation
Genomics
Length
Cell
T Lymphocytes
T Cell Antigen Receptor
Neurogenesis
Protein Isoforms
Libraries
Cells
Molecules
Hardness
Leucine
Costs
Rna Sequencing
Rna Sequence Analysis
Gene
Dna
Most Recent Publications
Luka Borozan, Francisca Rojas Ringeling, Shao Yen Kao, Elena Nikonova, Pablo Monteagudo-Mesas, Domagoj Matijević, Maria L. Spletter, Stefan Canzar, 2023, Bioinformatics
Fortuna Detects Novel Splicing in Drosophila scRNASeq Data
B. Borozan, L. Borozan, D. Severdija, D. Matijevic, S. Canzar, 2023, on p. 410-415
CYFIP1 Dosages Exhibit Divergent Behavioral Impact via Diametric Regulation of NMDA Receptor Complex Translation in Mouse Models of Psychiatric Disorders
Nam Shik Kim, Francisca Rojas Ringeling, Ying Zhou, Ha Nam Nguyen, Stephanie J. Temme, Yu Ting Lin, Stephen Eacker, Valina L. Dawson, Ted M. Dawson, Bo Xiao, Kuei sen Hsu, Stefan Canzar, Weidong Li, Paul Worley, Kimberly M. Christian, Ki Jun Yoon, Hongjun Song, Guo li Ming, 2022, Biological Psychiatry on p. 815-826
The function of Wtap in N <sup>6</sup>-adenosine methylation of mRNAs controls T cell receptor signaling and survival of T cells
Taku Ito-Kureha, Cristina Leoni, Kayla Borland, Giulia Cantini, Marian Bataclan, Rebecca N. Metzger, Gregor Ammann, Anne B. Krug, Annalisa Marsico, Stefanie Kaiser, Stefan Canzar, Stefan Feske, Silvia Monticelli, Julian König, Vigo Heissmeyer, 2022, Nature Immunology on p. 1208-1221
Pablo Monteagudo-Mesas, Cornelia Brönner, Parastou Kohvaei, Haris Amedi, Stefan Canzar, Mario Halic, 2022, Nucleic Acids Research on p. 5565-5576
Partitioning RNAs by length improves transcriptome reconstruction from short-read RNA-seq data
Francisca Rojas Ringeling, Shounak Chakraborty, Caroline Vissers, Derek Reiman, Akshay M. Patel, Ki Heon Lee, Ari Hong, Chan Woo Park, Tim Reska, Julien Gagneur, Hyeshik Chang, Maria L. Spletter, Ki Jun Yoon, Guo li Ming, Hongjun Song, Stefan Canzar, 2022, Nature Biotechnology on p. 741-750
Theresa Kaeuferle, Tanja A. Stief, Stefan Canzar, Nayad N. Kutlu, Semjon Willier, Dana Stenger, Paulina Ferrada-Ernst, Nicola Habjan, Annika E. Peters, Dirk H. Busch, Tobias Feuchtinger, 2022, Clinical and Translational Immunology
Predicting RNA splicing branchpoints
Antonio Jovanovic, Israa Alqassem, Nathan Chappell, Stefan Canzar, Domagoj Matijevic, 2022, on p. 383-388
Van Hoan Do, Stefan Canzar, 2021, Genome Biology
Olga Lazareva, Stefan Canzar, Kevin Yuan, Jan Baumbach, David B. Blumenthal, Paolo Tieri, Tim Kacprowski, Markus List, 2021, Bioinformatics on p. 2398-2404
View More
Most-Cited Papers
Ki Jun Yoon, Francisca Rojas Ringeling, Caroline Vissers, Fadi Jacob, Michael Pokrass, Dennisse Jimenez-Cyrus, Yijing Su, Nam Shik Kim, Yunhua Zhu, Lily Zheng, Sunghan Kim, Xinyuan Wang, Louis C. Doré, Peng Jin, Sergi Regot, Xiaoxi Zhuang, Stefan Canzar, Chuan He, Guo li Ming, Hongjun Song, 2017, Cell on p. 877-889.e17
Stefan Canzar, Mohammed El-Kebir, Reńe Pool, Khaled Elbassioni, Alan E. Mark, Daan P. Geerke, Leen Stougie, Gunnar W. Klau, 2013, Journal of Computational Biology on p. 188-198
Daniel A. Berg, Yijing Su, Dennisse Jimenez-Cyrus, Aneek Patel, Nancy Huang, David Morizet, Stephanie Lee, Reeti Shah, Francisca Rojas Ringeling, Rajan Jain, Jonathan A. Epstein, Qing Feng Wu, Stefan Canzar, Guo Li Ming, Hongjun Song, Allison M. Bond, 2019, Cell on p. 654-668.e15
View More