Squire Booker
Evan Pugh Professor of Chemistry; Professor of Biochemistry and Molecular Biology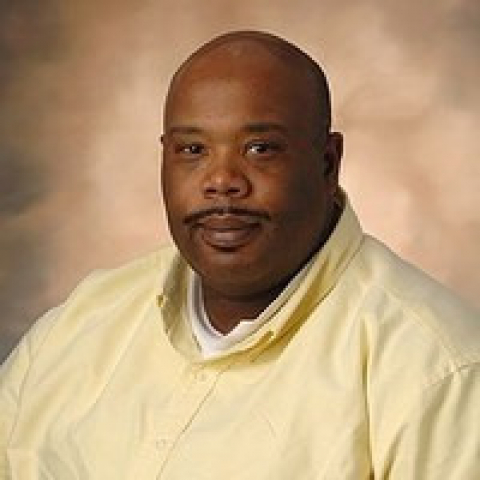 104 Chemistry
University Park, PA 16802
Research Summary
Elucidating the chemical mechanisms by which enzymes containing iron-sulfur clusters catalyze chemical reactions. Most ongoing projects deal with members of the Radical S-adenosylmethionine Superfamily, a diverse group of enzymes that employ radical chemistry to catalyze transformations involved in post-transcriptional and post-translational modifications, cofactor biosynthesis, secondary metabolite biosynthesis, and enzyme activation.
Huck Affiliations
Links
Publication Tags
S Adenosylmethionine
Enzymes
Proteins
Methylation
Iron
Biosynthesis
Peptides
Sulfur
Escherichia Coli
X Ray Crystallography
Vitamin B 12
Methyltransferases
Electrons
Acids
Substrates
Health
Cysteine
Rna
Catalysis
Methionine
Genes
Quinolinic Acid
Reducing Agents
Pyochelin
Oxidation Reduction
Most Recent Papers
First Step in Catalysis of the Radical <i>S</i>-Adenosylmethionine Methylthiotransferase MiaB Yields an Intermediate with a [3Fe-4S]<sup>0</sup>-Like Auxiliary Cluster.
Bao Zhang, A Arcinas, M Radle, Alexey Silakov, Squire Booker, Carsten Krebs, 2020, Journal of the American Chemical Society on p. 1911-1924
The Expanding Role of Methyl-Coenzyme M Reductase in the Anaerobic Functionalization of Alkanes.
David Miller, Squire Booker, 2019, Biochemistry on p. 4269-4271
An unexpected species determined by X-ray crystallography that may represent an intermediate in the reaction catalyzed by quinolinate synthase
Olga A. Esakova, Alexey Silakov, Tyler L. Grove, Douglas M. Warui, Neela H. Yennawar, Squire J. Booker, 2019, Journal of the American Chemical Society on p. 14142-14151
Understanding the role of electron donors in the reaction catalyzed by Tsrm, a cobalamin-dependent radical S-adenosylmethionine methylase
Anthony J. Blaszczyk, Hayley L. Knox, Squire J. Booker, 2019, Journal of Biological Inorganic Chemistry on p. 831-839
Methanogenesis marker protein 10 (Mmp10) from Methanosarcina acetivorans is a radical S-adenosylmethionine methylase that unexpectedly requires cobalamin
M Radle, David Miller, T Laremore, Squire Booker, 2019, The Journal of Biological Chemistry on p. 11712-11725
Analysis of RNA Methylation by Phylogenetically Diverse Cfr Radical S-Adenosylmethionine Enzymes Reveals an Iron-Binding Accessory Domain in a Clostridial Enzyme
James D. Gumkowski, Ryan J. Martinie, Patrick S. Corrigan, Juan Pan, Matthew R. Bauerle, Mohamed Almarei, Squire J. Booker, Alexey Silakov, Carsten Krebs, Amie Kathleen Boal, 2019, Biochemistry on p. 3169-3184
Capturing Intermediates in the Reaction Catalyzed by NosN, a Class C Radical S-Adenosylmethionine Methylase Involved in the Biosynthesis of the Nosiheptide Side-Ring System
Bo Wang, Joseph W. Lamattina, Savannah L. Marshall, Squire J. Booker, 2019, Journal of the American Chemical Society on p. 5788-5797
Stuffed methyltransferase catalyzes the penultimate step of pyochelin biosynthesis
Trey A. Ronnebaum, Jeffrey S. McFarlane, Thomas E. Prisinzano, Squire J. Booker, Audrey L. Lamb, 2019, Biochemistry on p. 665-678
The A-type domain in Escherichia coli NfuA is required for regenerating the auxiliary [4Fe– 4S] cluster in Escherichia coli lipoyl synthase
Erin L. McCarthy, Ananda N. Rankin, Zerick R. Dill, Squire J. Booker, 2019, Journal of Biological Chemistry on p. 1609-1617
Parsing redox potentials of five ferredoxins found within Thermotoga maritima
Stephanie J. Maiocco, Arthur J. Arcinas, Squire J. Booker, Sean J. Elliott, 2019, Protein Science on p. 257-266
View More
Most-Cited Papers
A radically different mechanism for S-adenosylmethionine-dependent methyltransferases
Tyler L. Grove, Jack S. Benner, Matthew I. Radle, Jessica H. Ahlum, Bradley J. Landgraf, Carsten Krebs, Squire J. Booker, 2011, Science on p. 604-607
Structural basis for methyl transfer by a radical SAM enzyme
Amie Kathleen Boal, Tyler L. Grove, Monica I. McLaughlin, Neela Yennawar, Squire J. Booker, Amy C. Rosenzweig, 2011, Science on p. 1089-1092
Radical S-Adenosylmethionine Enzymes in Human Health and Disease
Bradley J. Landgraf, Erin L. McCarthy, Squire J. Booker, 2016, Annual Review of Biochemistry on p. 485-514
X-ray structure of an AdoMet radical activase reveals an anaerobic solution for formylglycine posttranslational modification
Peter J. Goldman, Tyler L. Grove, Lauren A. Sites, Martin I. McLaughlin, Squire J. Booker, Catherine L. Drennan, 2013, Proceedings of the National Academy of Sciences of the United States of America on p. 8519-8524
RlmN and AtsB as models for the overproduction and characterization of radical SAM proteins
Nicholas D. Lanz, Tyler L. Grove, Camelia Baleanu Gogonea, Kyung Hoon Lee, Carsten Krebs, Squire J. Booker, 2012, Methods in enzymology on p. 125-152
Cfr and RlmN contain a single [4Fe-4S] cluster, which directs two distinct reactivities for s -adenosylmethionine: Methyl transfer by S <sub>N</sub>2 displacement and radical generation
Tyler L. Grove, Matthew I. Radle, Carsten Krebs, Squire J. Booker, 2011, Journal of the American Chemical Society on p. 19586-19589
A high-throughput screen for quorum-sensing inhibitors that target acyl-homoserine lactone synthases
Quin H. Christensen, Tyler L. Grove, Squire J. Booker, E. Peter Greenberg, 2013, Proceedings of the National Academy of Sciences of the United States of America on p. 13815-13820
Consecutive radical S-adenosylmethionine methylations form the ethyl side chain in thienamycin biosynthesis
Daniel R. Marous, Evan P. Lloyd, Andrew R. Buller, Kristos A. Moshos, Tyler L. Grove, Anthony J. Blaszczyk, Squire J. Booker, Craig A. Townsend, 2015, Proceedings of the National Academy of Sciences of the United States of America on p. 10354-10358
X-ray analysis of butirosin biosynthetic enzyme BtrN redefines structural motifs for AdoMet radical chemistry
Peter J. Goldman, Tyler L. Groèe, Squire J. Booker, Catherine L. Drennan, 2013, Proceedings of the National Academy of Sciences of the United States of America on p. 15949-15954
Crystallographic snapshots of sulfur insertion by lipoyl synthase
Martin I. McLaughlin, Nicholas D. Lanz, Peter J. Goldman, Kyung Hoon Lee, Squire J. Booker, Catherine L. Drennan, 2016, Proceedings of the National Academy of Sciences of the United States of America on p. 9446-9450
View More