Siela Maximova
Research Professor of Plant Biotechnology Co-Director, Endowed Program in the Molecular Biology of Cocoa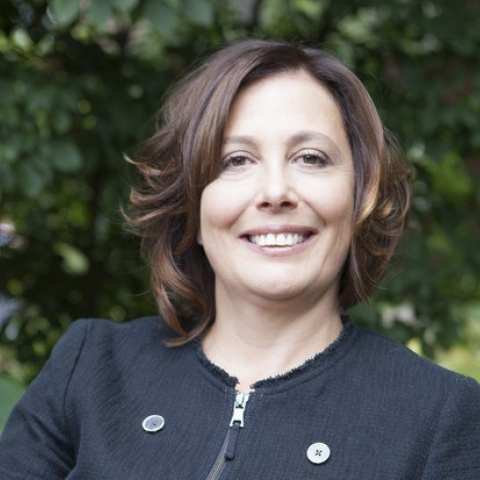 421 Huck Life Sciences
University Park, PA
Research Summary
Molecular basis of plant-pathogen and plant-endophyte interactions. Biotechnology of tree crops. Development of sustainable energy crops.
Huck Graduate Students
Huck Affiliations
Publication Tags
Genes
Theobroma Cacao
Cacao
Phytophthora
Cadmium
Transcription Factors
Tissues
Arabidopsis
Infection
Leaves
Genotype
Glucocorticoid Receptors
Somatic Embryogenesis
Genome
Gene Expression
Somatic Embryos
Flavonoids
Dexamethasone
Pathogenesis
Agrobacterium
Embryonic Development
Salicylic Acid
Pathogens
Embryogenesis
Rna
Most Recent Papers
Inter-species functional compatibility of the Theobroma cacao and Arabidopsis FT orthologs
S. F. Prewitt, A. Shalit-Kaneh, S. N. Maximova, M. J. Guiltinan, 2021, BMC Plant Biology
Cadmium phytoextraction by Helianthus annuus (sunflower), Brassica napus cv Wichita (rapeseed), and Chyrsopogon zizanioides (vetiver)
Bolaños J. Benavides, P. J. Drohan, J. T. Spargo, S. N. Maximova, M. J. Guiltinan, D. A. Miller, 2021, Chemosphere
Clovamide, a Hydroxycinnamic Acid Amide, Is a Resistance Factor Against Phytophthora spp. in Theobroma cacao
Benjamin J. Knollenberg, Guo Xing Li, Joshua D. Lambert, Siela Maximova, Mark Guiltinan, 2020, Frontiers in Plant Science
Antiradical Activity of Hydrolysates and Extracts from Mollusk <i>A. broughtonii</i> and Practical Application to the Stabilization of Lipids.
O Tabakaeva, W Piekoszewski, T Kalenik, Siela Maximova, A Tabakaev, D Poleshyk, L Proniewicz, 2020, Foods (Basel, Switzerland)
Metabolomic profile of cacao cell suspensions growing in blue light/dark conditions with potential in food biotechnology
Adriana M. Gallego, Luisa F. Rojas, Héctor A. Rodriguez, Conrado Mora, Lucía Atehortúa, Aura I. Urrea, Mark Guiltinan, Siela Maximova, Emmanuel Gaquerel, Martha Zuluaga, Natalia Pabón-Mora, 2019, Plant Cell, Tissue and Organ Culture on p. 275-294
Resistant and susceptible cacao genotypes exhibit defense gene polymorphism and unique early responses to Phytophthora megakarya inoculation
Désiré N. Pokou, Andrew S. Fister, Noah Winters, Mathias Tahi, Coulibaly Klotioloma, Aswathy Sebastian, James Harold Marden, Siela Maximova, Mark Guiltinan, 2019, Plant Molecular Biology on p. 499-516
Widely distributed variation in tolerance to Phytophthora palmivora in four genetic groups of cacao
Andrew Fister, Mariela Leandro-Munoz, Dapeng Zhang, J Marden, Peter Tiffin, C dePamphilis, Siela Maximova, M Guiltinan, 2019, TREE GENETICS & GENOMES
Transcriptomic analyses of cacao cell suspensions in light and dark provide target genes for controlled flavonoid production
Adriana M. Gallego, Luisa F. Rojas, Oriana Parra, Héctor A. Rodriguez, Juan C. Mazo Rivas, Aura Inés Urrea, Lucía Atehortúa, Andrew S. Fister, Mark Guiltinan, Siela Maximova, Natalia Pabón-Mora, 2018, Scientific Reports
Glucocorticoid receptor-regulated TcLEC2 expression triggers somatic embryogenesis in Theobroma cacao leaf tissue
Andrew S. Fister, Lena Landherr Sheaffer, Melanie Perryman, Yufan Zhang, Mark Guiltinan, Siela Maximova, 2018, PLoS One
Transient expression of CRISPR/Cas9 machinery targeting TcNPR3 enhances defense response in theobroma cacao
Andrew S. Fister, Lena Landherr, Siela N. Maximova, Mark J. Guiltinan, 2018, Frontiers in Plant Science
View More
Most-Cited Papers
The genome of Theobroma cacao
Xavier Argout, Jerome Salse, Jean Marc Aury, Mark Guiltinan, Gaetan Droc, Jerome Gouzy, Mathilde Allegre, Cristian Chaparro, Thierry Legavre, Siela Maximova, Michael Abrouk, Florent Murat, Olivier Fouet, Julie Poulain, Manuel Ruiz, Yolande Roguet, Maguy Rodier-Goud, Jose Fernandes Barbosa-Neto, Francois Sabot, Dave Kudrna, Jetty Siva S. Ammiraju, Stephan C. Schuster, John Edward Carlson, Erika Sallet, Thomas Schiex, Anne Dievart, Melissa Kramer, Laura Gelley, Zi Shi, Aurélie Bérard, Christopher Viot, Michel Boccara, Ange Marie Risterucci, Valentin Guignon, Xavier Sabau, Michael Axtell, Zhaorong Ma, Yufan Zhang, Spencer Brown, Mickael Bourge, Wolfgang Golser, Xiang Song, Didier Clement, Ronan Rivallan, Mathias Tahi, Joseph Moroh Akaza, Bertrand Pitollat, Karina Gramacho, Anglique D'Hont, Dominique Brunel, Diogenes Infante, Ismael Kebe, Pierre Costet, Rod Wing, W. Richard McCombie, Emmanuel Guiderdoni, Francis Quetier, Olivier Panaud, Patrick Wincker, Stephanie Bocs, Claire Lanaud, 2011, Nature Genetics on p. 101-108
Proanthocyanidin synthesis in Theobroma cacao: Genes encoding anthocyanidin synthase, anthocyanidin reductase, and leucoanthocyanidin reductase
Yi Liu, Zi Shi, Siela Maximova, Mark J. Payne, Mark J. Guiltinan, 2013, BMC Plant Biology
Pervasive effects of a dominant foliar endophytic fungus on host genetic and phenotypic expression in a tropical tree
Luis C. Mejía, Edward A. Herre, Jed P. Sparks, Klaus Winter, Milton N. García, Sunshine A. Van Bael, Joseph Stitt, Zi Shi, Yufan Zhang, Mark J. Guiltinan, Siela N. Maximova, 2014, Frontiers in Microbiology
Enhanced somatic embryogenesis in Theobroma cacao using the homologous BABY BOOM transcription factor
Sergio L. Florez, Rachel L. Erwin, Siela N. Maximova, Mark J. Guiltinan, Wayne R. Curtis, 2015, BMC Plant Biology
Rootstock-regulated gene expression patterns associated with fire blight resistance in apple
Philip J. Jensen, Noemi Halbrendt, Gennaro Fazio, Izabela Makalowska, Naomi Altman, Craig Praul, Siela N. Maximova, Henry K. Ngugi, Robert M. Crassweller, James W. Travis, Timothy W. McNellis, 2012, BMC Genomics
Transient expression of CRISPR/Cas9 machinery targeting TcNPR3 enhances defense response in theobroma cacao
Andrew S. Fister, Lena Landherr, Siela N. Maximova, Mark J. Guiltinan, 2018, Frontiers in Plant Science
Characterization of a stearoyl-acyl carrier protein desaturase gene family from chocolate tree, theobroma cacao L
Yufan Zhang, Siela N. Maximova, Mark J. Guiltinan, 2015, Frontiers in Plant Science on p. 1-12
The salicylic acid receptor NPR3 is a negative regulator of the transcriptional defense response during early flower development in Arabidopsis
Zi Shi, Siela Maximova, Yi Liu, Joseph Verica, Mark J. Guiltinan, 2013, Molecular Plant on p. 802-816
Dynamic changes in pod and fungal physiology associated with the shift from biotrophy to necrotrophy during the infection of Theobroma cacao by Moniliophthora roreri
Bryan A. Bailey, Jayne Crozier, Richard C. Sicher, Mary D. Strem, Rachel Melnick, Marcelo F. Carazzolle, Gustavo G.L. Costa, Gonçalo A.G. Pereira, Dapeng Zhang, Siela Maximova, Mark Guiltinan, Lyndel Meinhardt, 2013, Physiological and Molecular Plant Pathology on p. 84-96
The Theobroma cacao B3 domain transcription factor TcLEC2 plays a duel role in control of embryo development and maturation
Yufan Zhang, Adam Clemens, Siela Maximova, Mark Guiltinan, 2014, BMC Plant Biology on p. 106
View More