Semyon Slobounov
Professor of Kinesiology and Neurosurgery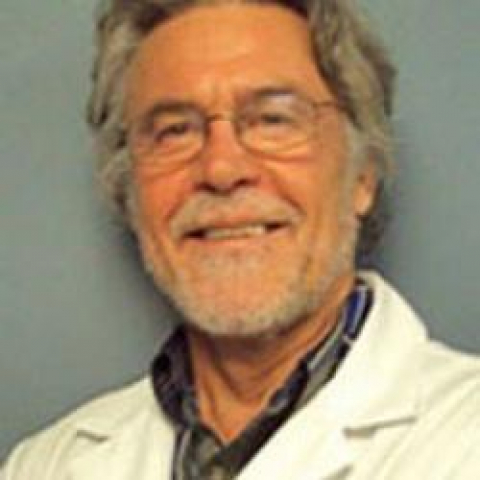 0266 Recreation
University Park, PA
Research Summary
Psychophysiology of human movement.
Huck Affiliations
Publication Tags
Sports
Neuroimaging
Athletes
Wounds And Injuries
Brain
Brain Concussion
Magnetic Resonance Imaging
Population
Football
Research
Biomarkers
Exercise Test
Gyrus Cinguli
Serum
Electroencephalography
Craniocerebral Trauma
Parietal Lobe
Neuropsychological Tests
Clinical Studies
Virtual Reality
Fatigue
Oxygen
Brain Injuries
Systematic Reviews
Micrornas
Most Recent Papers
Brain perfusion mediates the relationship between miRNA levels and postural control.
Semyon Slobounov, Cerebral Cortex, Communication, online
Concussion in collegiate athletics: A link to academic achievement
Semyon Slobounov, Journal of Concussion, 4, on line on p. 10
Changes in White Matter Tracts of the Cervical Spinal Cord After a Single Season of Collegiate Football
Semyon Slobounov,
Application of Virtual Reality in Assessment and Treatment of Concussion
Semyon Slobounov, on p. 15
Effect of Subconcussive Impacts on Functional Outcomes Over a Single Collegiate Football Season
Semyon Slobounov, Journal of Concussion, online
Symptoms factors and neuropsychological performance in collegiate athletes with chronic concussion symptoms
Semyon Slobounov, Archive of Clinical Neuropsychology, PMID: 33140096.
Brain perfusion bridges virtual-reality spatial behavior to TPH2 genotype for head acceleration events
Yu Chen, Amy Herrold, Alexa Walter, James Reilly, Eric Nauman, Thomas Talavage, David Vandenbergh, Semyon Slobounov, Hans Breiter, 2021, Journal of Neurotrauma
Correction to
Brian Johnson, Andrew Dodd, Andrew R. Mayer, Mark Hallett, Semyon Slobounov, 2020, Brain Imaging and Behavior on p. 118
Are there any differential responses to concussive injury in civilian versus athletic populations
Brian Johnson, Andrew Dodd, Andrew R. Mayer, Mark Hallett, Semyon Slobounov, 2020, Brain Imaging and Behavior on p. 110-117
Elevations in MicroRNA Biomarkers in Serum Are Associated with Measures of Concussion, Neurocognitive Function, and Subconcussive Trauma over a Single National Collegiate Athletic Association Division i Season in Collegiate Football Players
Linda Papa, Semyon M. Slobounov, Hans C. Breiter, Alexa Walter, Tim Bream, Peter Seidenberg, Julian E. Bailes, Stephen Bravo, Brian Johnson, David Kaufman, Dennis L. Molfese, Thomas M. Talavage, David C. Zhu, Barbara Knollmann-Ritschel, Manish Bhomia, 2019, Journal of Neurotrauma on p. 1343-1351
View More
Most-Cited Papers
Alteration of brain default network in subacute phase of injury in concussed individuals: Resting-state fMRI study
Brian Johnson, Kai Zhang, Michael Gay, Silvina Horovitz, Mark Hallett, Wayne Sebastianelli, Semyon Slobounov, 2012, NeuroImage on p. 511-518
Alteration of brain functional network at rest and in response to YMCA physical stress test in concussed athletes: RsFMRI study
S. M. Slobounov, M. Gay, K. Zhang, B. Johnson, D. Pennell, W. Sebastianelli, S. Horovitz, M. Hallett, 2011, NeuroImage on p. 1716-1727
Extended unified SEM approach for modeling event-related fMRI data
Kathleen M. Gates, Peter Molenaar, Frank Gerard Hillary, Semyon Slobounov, 2011, NeuroImage on p. 1151-1158
Modulation of cortical activity in 2D versus 3D virtual reality environments
Semyon Slobounov, William Ray, Brian Johnson, Elena Slobounov, Karl M. Newell, 2015, International Journal of Psychophysiology on p. 254-260
Systematic review of clinical studies examining biomarkers of brain injury in athletes after sports-related concussion
Linda Papa, Michelle M. Ramia, Damyan Edwards, Brian D. Johnson, Semyon Slobounov, 2015, Journal of Neurotrauma on p. 661-673
Concussion in athletics
Semyon Slobounov, Michael Gay, Brian Johnson, Kai Zhang, 2012, Brain Imaging and Behavior on p. 224-243
Effects of subconcussive head trauma on the default mode network of the brain
Brian Johnson, Thomas Neuberger, Michael Gay, Mark Hallett, Semyon Slobounov, 2014, Journal of Neurotrauma on p. 1907-1913
The effect of repetitive subconcussive collisions on brain integrity in collegiate football players over a single football seasonA multi-modal neuroimaging study
Semyon M. Slobounov, Alexa Walter, Hans C. Breiter, David C. Zhu, Xiaoxiao Bai, Tim Bream, Peter Seidenberg, Xianglun Mao, Brian Johnson, Thomas M. Talavage, 2017, NeuroImage: Clinical on p. 708-718
EEG correlates of fatigue during administration of a neuropsychological test battery
Fiona Barwick, Peter Andrew Arnett, Semyon Slobounov, 2012, Clinical Neurophysiology on p. 278-284
Default mode network in concussed individuals in response to the YMCA physical stress test
Kai Zhang, Brian Johnson, Michael Gay, Silvina G. Horovitz, Mark Hallett, Wayne Sebastianelli, Semyon Slobounov, 2012, Journal of Neurotrauma on p. 756-765
View More