Scott Medina
Associate Professor of Biomedical Engineering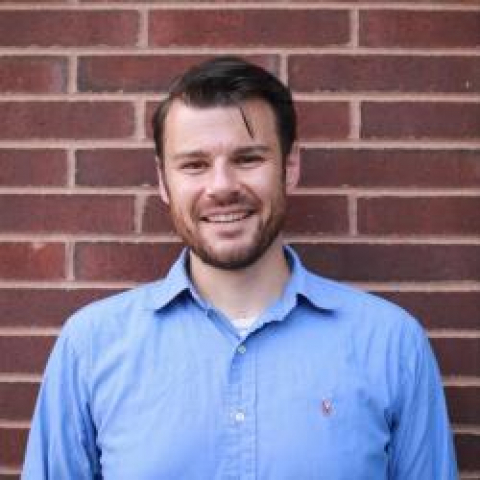 223 Hallowell
University Park, PA 16802
Research Summary
Design of bio-inspired functional materials that serve as new tools in precision medicine. Understanding how peptides and proteins assemble at natural and non-natural interfaces to form organized structures with unique biochemical functions. The design of nano- and micro-scale biomaterials to develop new biosensing and therapeutic strategies to treat infectious disease, inflammation and cancer.
Huck Graduate Students
Huck Affiliations
Links
Publication Tags
These publication tags are generated from the output of this researcher. Click any tag below to view other Huck researchers working on the same topic.
Peptides
Cells
Peptide
Hydrogels
Gels
Amino Acids
Membranes
Dendrimers
Adhesives
Dna
Nanoconjugates
Heparin
Acid
Hydrogel
Enzymes
Ligands
Gel
Antigen
Proteins
Thrombosis
Surface
Water
Drug
Permeability
Fabrication
Most Recent Publications
Inhye Kim, Jacob C. Elliott, Atip Lawanprasert, Grace M. Wood, Julianna C. Simon, Scott H. Medina, 2023, Small
Atip Lawanprasert, Janna N. Sloand, Mariangely González Vargas, Harminder Singh, Tomer Eldor, Michael A. Miller, Sopida Pimcharoen, Jian Wang, Scott M. Leighow, Justin R. Pritchard, Nikolay V. Dokholyan, Scott H. Medina, 2023, ChemBioChem
Amy H. Guadagno, Scott H. Medina, 2023, Peptide Science
Macy M. Hale, Scott H. Medina, 2022, Molecular Pharmaceutics on p. 4453-4465
Voices in Molecular Pharmaceutics: Meet Dr. Scott Medina, Manipulator of Biomaterial Properties for Precision Therapeutics
Scott H. Medina, 2022, Molecular Pharmaceutics on p. 4392
Targeted and transient opening of the blood brain barrier in discrete neurocircuits and brain regions
Nikki Crowley*, Nicole A. Crowley, Scott Medina*, 2022, Neuropsychopharmacology on p. 253-254
Atip Lawanprasert, Atip Lawanprasert^, Andrew W. Simonson, Andrew Simonson^, Sarah Sumner, McKayla Nicol, Sopida Pimcharoen, Sopida Pimcharoen^, Girish S. Kirimanjeswara, Scott Medina*, 2022, Biomacromolecules on p. 1158-1168
Atip Lawanprasert, Sopida Pimcharoen, Sarah E. Sumner, Connor T. Watson, Keefe B. Manning, Girish S. Kirimanjeswara, Scott H. Medina, 2022, Small
Janna N. Sloand, Janna Sloand^, Tyler Culp, Nichole M. Wonderling, Enrique D. Gomez, Scott Medina*, 2021, Advanced Functional Materials
Janna Sloand^, Janna Sloand, Eric Rokni, Connor Watson, Keefe Manning, Michael A. Miller, Michael Miller^, Keefe , Julianna Simon, , S Medina, Scott Medina*, 2021, Advanced healthcare materials
View More
Most-Cited Papers
Michael C. Giano, Zuhaib Ibrahim, Scott H. Medina, Karim A. Sarhane, Joani M. Christensen, Yuji Yamada, Gerald Brandacher, Joel P. Schneider, 2014, Nature Communications
Daniel J. Smith, Gabriel A. Brat, Scott H. Medina, Dedi Tong, Yong Huang, Johanna Grahammer, Georg J. Furtmüller, Byoung Chol Oh, Katelyn J. Nagy-Smith, Piotr Walczak, Gerald Brandacher, Joel P. Schneider, 2016, Nature Nanotechnology on p. 95-102
Enzyme-activated nanoconjugates for tunable release of doxorubicin in hepatic cancer cells
Scott H. Medina, Maxim V. Chevliakov, Gopinath Tiruchinapally, Yasemin Yuksel Durmaz, Sibu P. Kuruvilla, Mohamed E.H. ElSayed, 2013, Biomaterials on p. 4655-4666
View More