Rudolf Schilder
Associate Professor of Entomology and Biology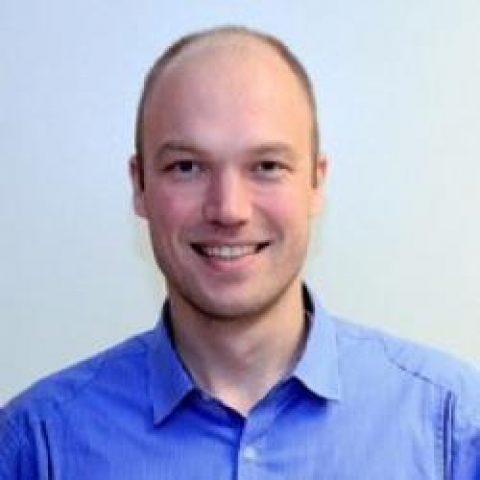 510 ASI
University Park, PA
Research Summary
Comparative & ecological physiology of insect and mammalian locomotion.
Graduate Students
Huck Affiliations
Publication Tags
Skeletal Muscle
Alternative Splicing
Muscles
Rna Precursors
Troponin T
Muscle
Transcriptome
Body Weight
Gene Expression
Fats
Insects
Infection
Diet
Fat Body
Flight
Hindlimb Suspension
Drosophila Melanogaster
Vertebrates
N Caproylsphingosine
Fruit
Enzymes
Palmitates
Protein Phosphatase 2
Phosphogluconate Dehydrogenase
Flight Muscles
Most Recent Papers
From Spinning Silk to Spreading Saliva: Mouthpart Remodeling in Manduca sexta (Lepidoptera: Sphingidae)
Istvan Miko, Sarthok Rahman, Anne Jones, Mark Townley, Brandon Gominho, Sulav Paudel, S Stupski, Heather Hines, Rudolf Schilder, 2019, Insect Systematics and Diversity on p. 2
Parasitic gut infection in Libellula pulchella causes functional and molecular resemblance of dragonfly flight muscle to skeletal muscle of obese vertebrates
Rudolf Johannes Schilder, Hannah Stewart, 2019, Journal of Experimental Biology
Fat in the Leg: Function of the Expanded Hind Leg in Gasteruptiid Wasps (Hymenoptera: Gasteruptiidae)
Istvan Miko, Sarthok Rahman, Salvatore Anzaldo, van de Kamp, Thomas, Ben Parslow, Nikolai Tatamic, Maxwell Wetherington, Julie Anderson, Rudolf Schilder, Jonah Ulmer, Andrew Deans, Heather Hines, 2019, INSECT SYSTEMATICS AND DIVERSITY on p. 2
Palmitate- and C6 ceramide-induced Tnnt3 pre-mRNA alternative splicing occurs in a PP2A dependent manner
Adam J. Black, Rudolf J. Schilder, Scot R. Kimball, 2018, Nutrition and Metabolism
Molecular plasticity and functional enhancements of leg muscles in response to hypergravity in the fruit fly Drosophila melanogaster
Rudolf J. Schilder, Megan Raynor, 2017, Journal of Experimental Biology on p. 3508-3518
Dietary fat quantity and type induce transcriptome-wide effects on alternative splicing of pre-mRNA in rat Skeletal Muscle
Adam J. Black, Suhana Ravi, Leonard S. Jefferson, Scot R. Kimball, Rudolf J. Schilder, 2017, Journal of Nutrition on p. 1648-1657
Odonata (dragonflies and damselflies) as a bridge between ecology and evolutionary genomics.
S Bybee, A Córdoba-Aguilar, M Duryea, R Futahashi, B Hansson, M Lorenzo-Carballa, Rudolf Schilder, R Stoks, A Suvorov, E Svensson, J Swaegers, Y Takahashi, P Watts, M Wellenreuther, 2016, Frontiers in zoology on p. 46
(How) do animals know how much they weigh?
Rudolf Schilder, 2016, The Journal of Experimental Biology on p. 1275-1282
Effects of age and hindlimb immobilization and remobilization on fast troponin T precursor mRNA alternative splicing in rat gastrocnemius muscle.
S Ravi, Rudolf Schilder, A Berg, S Kimball, 2016, Applied physiology, nutrition, and metabolism = Physiologie appliquee, nutrition et metabolisme on p. 142-9
Effects of age and hindlimb immobilization and remobilization on fast troponin T precursor mRNA alternative splicing in rat gastrocnemius muscle
Suhana Ravi, Rudolf J. Schilder, Arthur S. Berg, Scot R. Kimball, 2015, Applied Physiology, Nutrition and Metabolism on p. 142-149
View More
Most-Cited Papers
The mTORC1 signaling repressors REDD1/2 are rapidly induced and activation of p70S6K1 by leucine is defective in skeletal muscle of an immobilized rat hindlimb
Andrew R. Kelleher, Scot R. Kimball, Michael D. Dennis, Rudolf J. Schilder, Leonard S. Jefferson, 2013, American Journal of Physiology - Endocrinology and Metabolism on p. E229-E236
De novo transcriptome assembly from fat body and flight muscles transcripts to identify morph-specific gene expression profiles in Gryllus firmus
Neetha Nanoth Vellichirammal, Anthony J. Zera, Rudolf J. Schilder, Cody Wehrkamp, Jean Jack M. Riethoven, Jennifer A. Brisson, 2014, PLoS One
Body weight-dependent troponin T alternative splicing is evolutionarily conserved from insects to mammals and is partially impaired in skeletal muscle of obese rats
Rudolf J. Schilder, Scot R. Kimball, James H. Marden, Leonard S. Jefferson, 2011, Journal of Experimental Biology on p. 1523-1532
Role of Precursor mRNA splicing in nutrient-induced alterations in gene expression and metabolism
Suhana Ravi, Rudolf J. Schilder, Scot R. Kimball, 2015, Journal of Nutrition on p. 841-846
Cell-autonomous regulation of fast troponin T pre-mRNA alternative splicing in response to mechanical stretch
Rudolf J. Schilder, Scot R. Kimball, Leonard S. Jefferson, 2012, American Journal of Physiology - Cell Physiology on p. C298-C307
Dietary fat quantity and type induce transcriptome-wide effects on alternative splicing of pre-mRNA in rat Skeletal Muscle
Adam J. Black, Suhana Ravi, Leonard S. Jefferson, Scot R. Kimball, Rudolf J. Schilder, 2017, Journal of Nutrition on p. 1648-1657
Influence of ageing and essential amino acids on quantitative patterns of troponin T alternative splicing in human skeletal muscle
Joel Coble, Rudolf Johannes Schilder, Arthur Berg, Micah J. Drummond, Blake B. Rasmussen, Scot Kimball, 2015, Applied Physiology, Nutrition and Metabolism on p. 788-796
Purification and characterization of 6-phosphogluconate dehydrogenase from the wing-polymorphic cricket, Gryllus firmus, and assessment of causes of morph-differences in enzyme activity
Anthony J. Zera, Cody Wehrkamp, Rudolf Schilder, Christine Black, Paul Gribben, 2014, Comparative Biochemistry and Physiology Part - B: Biochemistry and Molecular Biology on p. 29-38
Effects of age and hindlimb immobilization and remobilization on fast troponin T precursor mRNA alternative splicing in rat gastrocnemius muscle
Suhana Ravi, Rudolf J. Schilder, Arthur S. Berg, Scot R. Kimball, 2015, Applied Physiology, Nutrition and Metabolism on p. 142-149
Palmitate- and C6 ceramide-induced Tnnt3 pre-mRNA alternative splicing occurs in a PP2A dependent manner
Adam J. Black, Rudolf J. Schilder, Scot R. Kimball, 2018, Nutrition and Metabolism
View More