Rachel Brennan
Professor of Civil Engineering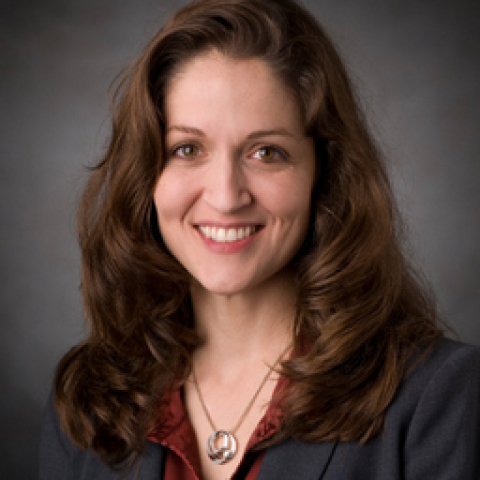 231K Sackett
University Park, PA
Huck Affiliations
Links
Publication Tags
These publication tags are generated from the output of this researcher. Click any tag below to view other Huck researchers working on the same topic.
Wastewater
Wastewater Treatment
Water
Biomass
Ethanol
Nitrogen
Life Cycle
Nutrients
Nutrient
Irrigation
Economic Analysis
Carbon
Proteins
Methane
Fungi
Eutrophication
Reaction Yield
Water Quality
Araceae
Impurities
Leaching
Remediation
Machine Learning
Anaerobic Digestion
Starch
Most Recent Publications
Trace organic contaminant removal in six full-scale integrated fixed-film activated sludge (IFAS) systems treating municipal wastewater
M. Shreve, R. Brennan, Water Research on p. 318-331
Sequential ethanol fermentation and anaerobic digestion increases bioenergy yields from duckweed.
O. Calicioglu, R. Brennan, Bioresource Technology on p. 344-348
Pandara Valappil Femeena, Gregory R. House, Rachel A. Brennan, 2022, Journal of the ASABE on p. 327-346
Ozgul Calicioglu, Mert Y. Sengul, Pandara Valappil Femeena, Rachel A. Brennan, 2021, Journal of Cleaner Production
Techno-economic Analysis and Life Cycle Assessment of an Integrated Wastewater-Derived Duckweed Biorefinery
Ozgul Calicioglu, Pandara Valappil Femeena, Christopher L. Mutel, Deborah L. Sills, Tom L. Richard, Rachel A. Brennan, 2021, ACS Sustainable Chemistry and Engineering on p. 9395-9408
Coupling ecological wastewater treatment with the production of livestock feed and irrigation water provides net benefits to human health and the environment: A life cycle assessment
B. Roman, R. A. Brennan, 2021, Journal of Environmental Management
Matthew Arenas, Pandara Valappil Femeena, Rachel A. Brennan, 2021, Sustainability (Switzerland)
Lemna minor (duckweed) enhances crop yield and nutrient retention in agricultural soils
Rachel Brennan, Fernandez Pulido, C Zhang, J Caballero, M Bruns, 2021, Ecological Engineering on p. 106273
Nitrate removal in greenhouse water using mushroom compost within artificially constructed wetlands
Robert Harvey, Donald Davis, Nina Shiskoff, B Savani, Rachel Brennan, J Pecchia, 2021, Journal of Plant Science and Research on p. 5
Duckweed protein supports the growth and organ development of mice: A feeding study comparison to conventional casein protein
Benjamin Roman, R. A. Brennan, J. D. Lambert, R Brennan, 2021, Journal of Food Science on p. 1097-1104
View More
Most-Cited Papers
Trace organic contaminant removal in six full-scale integrated fixed-film activated sludge (IFAS) systems treating municipal wastewater
Michael J. Shreve, Rachel A. Brennan, 2019, Water Research on p. 318-331
Sequential ethanol fermentation and anaerobic digestion increases bioenergy yields from duckweed
O. Calicioglu, R. A. Brennan, 2018, Agricultural Wastes on p. 344-348
Michael J. Shreve, Adrienne Brockman, Marissa Hartleb, Sarah Prebihalo, Frank L. Dorman, Rachel A. Brennan, 2016, International Biodeterioration and Biodegradation on p. 132-140
Techno-economic Analysis and Life Cycle Assessment of an Integrated Wastewater-Derived Duckweed Biorefinery
Ozgul Calicioglu, Pandara Valappil Femeena, Christopher L. Mutel, Deborah L. Sills, Tom L. Richard, Rachel A. Brennan, 2021, ACS Sustainable Chemistry and Engineering on p. 9395-9408
O. Calicioglu, T. L. Richard, Rachel A. Brennan, 2019, Agricultural Wastes
B. Roman, R. A. Brennan, 2019, Ecological Engineering: X
Andrew Kreider, Carlos Fernandez Pulido, Maryann Bruns, Rachel A. Brennan, 2019, Journal of Environmental Quality on p. 469-475
Coupling ecological wastewater treatment with the production of livestock feed and irrigation water provides net benefits to human health and the environment: A life cycle assessment
B. Roman, R. A. Brennan, 2021, Journal of Environmental Management
Remediation of high-strength mine-impacted water with mixed organic substrates containing crab shell and spent mushroom compost
Jessica A. Grembi, Bradley A. Sick, Rachel A. Brennan, 2016, Journal of Environmental Engineering, ASCE
Organic neem compounds inhibit soft-rot fungal growth and improve the strength of anthracite bricks bound with collagen and lignin for use in iron foundry cupolas
D. J. Kelsey, C. Nieto-Delgado, F. S. Cannon, R. A. Brennan, 2015, Proceedings of the Society for Applied Bacteriology on p. 65-75
View More