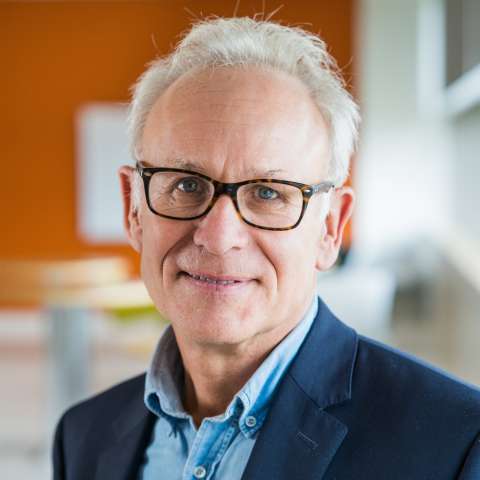 Peter Hudson
Former Director, Huck Institutes of the Life Sciences; Willaman Professor of Biology
Visit my Website
Most Recent Papers
Estimating distemper virus dynamics among wolves and grizzly bears using serology and Bayesian state-space models
Paul C. Cross, Frank T. van Manen, Mafalda Viana, Emily S. Almberg, Daniel Bachen, Ellen E. Brandell, Mark A. Haroldson, Peter J. Hudson, Daniel R. Stahler, Douglas W. Smith, 2018, Ecology and Evolution
Pneumonia in bighorn sheep
E. Frances Cassirer, Kezia R. Manlove, Emily S. Almberg, Pauline L. Kamath, Mike Cox, Peregrine Wolff, Annette Roug, Justin Shannon, Rusty Robinson, Richard B. Harris, Ben J. Gonzales, Raina K. Plowright, Peter J. Hudson, Paul C. Cross, Andrew Dobson, Thomas E. Besser, 2018, Journal of Wildlife Management on p. 32-45
Patterns of tsetse abundance and trypanosome infection rates among habitats of surveyed villages in Maasai steppe of northern Tanzania
Anibariki Ngonyoka, Paul S. Gwakisa, Anna B. Estes, Linda P. Salekwa, Happiness J. Nnko, Peter J. Hudson, Isabella M. Cattadori, 2017, Infectious Diseases of Poverty
Contact and contagion
Kezia R. Manlove, E. Frances Cassirer, Raina K. Plowright, Paul C. Cross, Peter J. Hudson, 2017, Journal of Animal Ecology on p. 908-920
Seasonal variation of tsetse fly species abundance and prevalence of trypanosomes in the Maasai Steppe, Tanzania
Happiness J. Nnko, Anibariki Ngonyoka, Linda Salekwa, Anna B. Estes, Peter J. Hudson, Paul S. Gwakisa, Isabella M. Cattadori, 2017, Journal of Vector Ecology on p. 24-33
Variation of tsetse fly abundance in relation to habitat and host presence in the Maasai Steppe, Tanzania
Anibariki Ngonyoka, Paul S. Gwakisa, Anna B. Estes, Happiness J. Nnko, Peter J. Hudson, Isabella M. Cattadori, 2017, Journal of Vector Ecology on p. 34-43
Unraveling the disease consequences and mechanisms of modular structure in animal social networks
Pratha Sah, Stephan T. Leu, Paul C. Cross, Peter J. Hudson, Shweta Bansal, 2017, Proceedings of the National Academy of Sciences of the United States of America on p. 4165-4170
Breaking beta
Hamish McCallum, Andy Fenton, Peter J. Hudson, Brian Lee, Beth Levick, Rachel Norman, Sarah E. Perkins, Mark Viney, Anthony J. Wilson, Joanne Lello, 2017, Philosophical Transactions of the Royal Society B: Biological Sciences
Which Parasites Should We be Most Concerned About in Wildlife Translocations?
Bruce A. Rideout, Anthony W. Sainsbury, Peter J. Hudson, 2017, EcoHealth on p. 42-46
Disease introduction is associated with a phase transition in bighorn sheep demographics
Kezia Manlove, E. Frances Cassirer, Paul C. Cross, Raina K. Plowright, Peter J. Hudson, 2016, Ecology on p. 2593-2602
View More
Recent High-Impact Papers
Does biodiversity protect humans against infectious disease?
Chelsea L. Wood, Kevin D. Lafferty, Giulio DeLeo, Hillary S. Young, Peter J. Hudson, Armand M. Kuris, 2014, Ecology on p. 817-832
Comparison of social networks derived from ecological data
Sarah E. Perkins, Francesca Cagnacci, Anna Stradiotto, Daniele Arnoldi, Peter J. Hudson, 2009, Journal of Animal Ecology on p. 1015-1022
Parasites, info-disruption, and the ecology of fear
Jason R. Rohr, Autumn Swan, Thomas R. Raffel, Peter J. Hudson, 2009, Oecologia on p. 447-454
Does elevated testosterone result in increased exposure and transmission of parasites?
Daniel A. Grear, Sarah E. Perkins, Peter J. Hudson, 2009, Ecology Letters on p. 528-537
Evolutionary History and Attenuation of Myxoma Virus on Two Continents
Peter J. Kerr, Elodie Ghedin, Jay V. DePasse, Adam Fitch, Isabella M. Cattadori, Peter J. Hudson, David C. Tscharke, Andrew F. Read, Edward C. Holmes, 2012, PLoS Pathogens
The effect of vaccination on the evolution and population dynamics of Avian Paramyxovirus-1
Yee Ling Chong, Abinash Padhi, Peter J. Hudson, Mary Poss, 2010, PLoS Pathogens on p. 1-11
Climate change and infectious diseases
Xavier Rodó, Mercedes Pascual, Francisco J. Doblas-Reyes, Alexander Gershunov, Dáithí A. Stone, Filippo Giorgi, Peter J. Hudson, James Kinter, Miquel Àngel Rodríguez-Arias, Nils Ch Stenseth, David Alonso, Javier García-Serrano, Andrew P. Dobson, 2013, Climatic Change on p. 625-640
Parasite invasion following host reintroduction
Emily S. Almberg, Paul C. Cross, Andrew P. Dobson, Douglas W. Smith, Peter J. Hudson, 2012, Philosophical Transactions of the Royal Society B: Biological Sciences on p. 2840-2851
Generating super-shedders
Sandra Lass, Peter J. Hudson, Juilee Thakar, Jasmina Saric, Eric Harvill, Réka Albert, Sarah E. Perkins, 2013, Journal of the Royal Society Interface
Spatio-temporal dynamics of pneumonia in bighorn sheep
E. Frances Cassirer, Raina K. Plowright, Kezia R. Manlove, Paul C. Cross, Andrew P. Dobson, Kathleen A. Potter, Peter J. Hudson, 2013, Journal of Animal Ecology on p. 518-528
View More